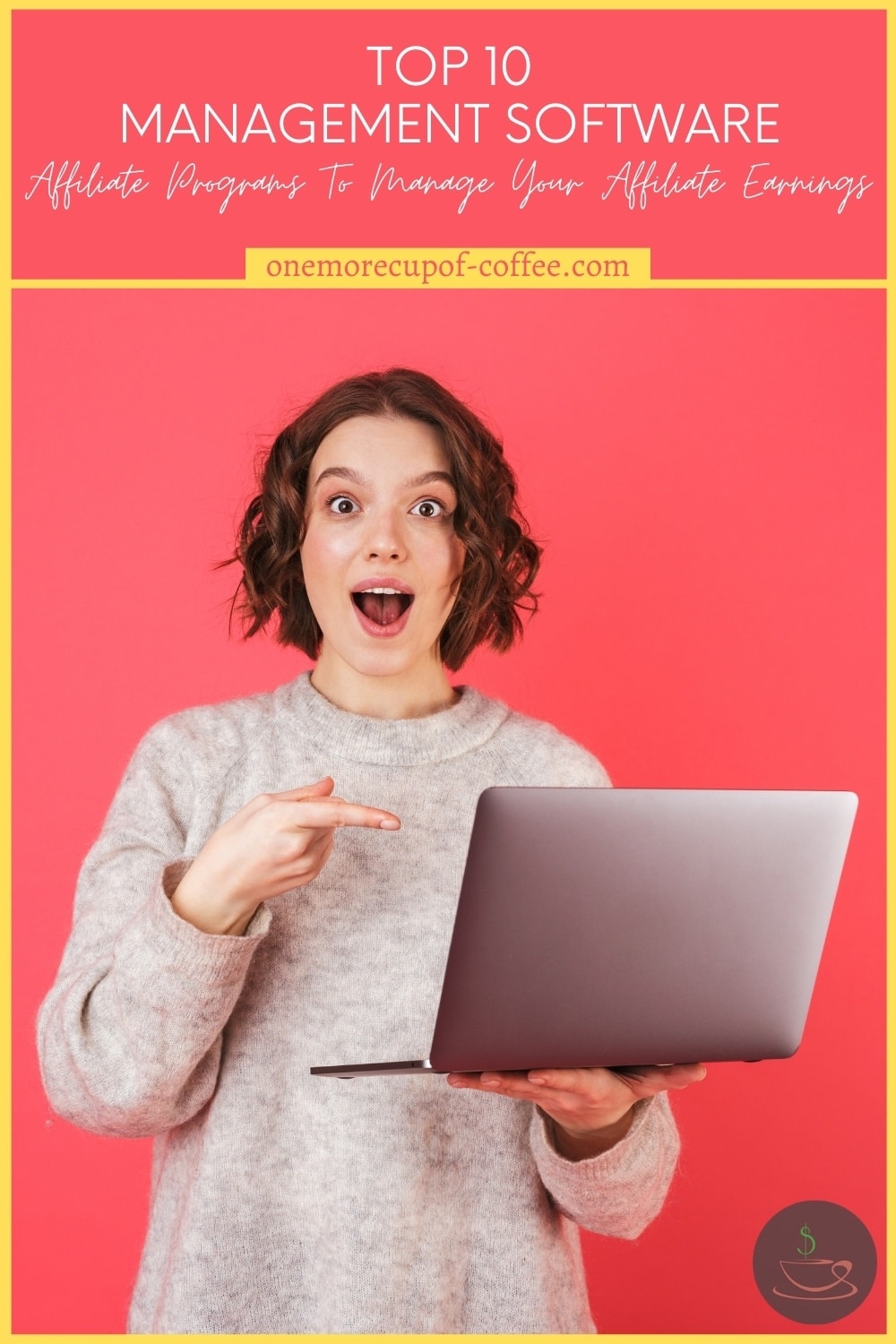 Being able to work from home is a dream come true, but it can also be overwhelming. When you work from home, you wear every hat there is. You're the one planning the projects, doing the work, paying the bills, sending the invoices, and balancing all the projects so that you can meet deadlines on time. It's fun, but it can be exhausting, too.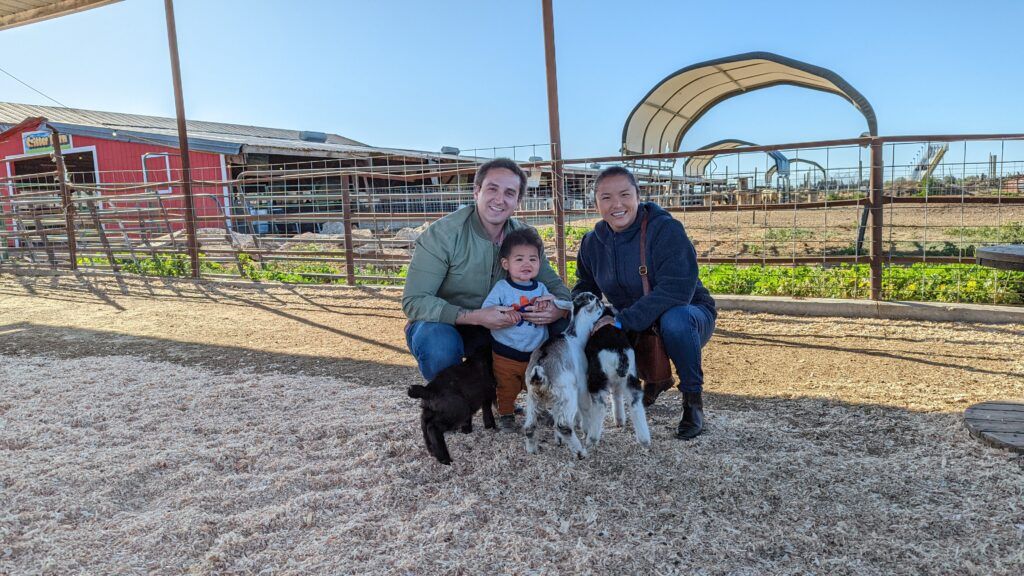 Are You Ready To Work Your Ass Off to Earn Your Lifestyle?
Are you tired of the daily grind? With a laptop and an internet connection I built a small website to generate income, and my life completely changed. Let me show you exactly how I've been doing it for more than 13 years.
This is where management software becomes useful. Freelancers, consultants, small businesses, and large corporations use software solutions to help them manage everything from team projects to ongoing customer service.
The global project management software industry is predicted to reach $6.08 billion in 2025. Affiliate Marketers can get a share of that revenue by helping promote the best software solutions for managing businesses and projects. This list of the top 10 management software affiliate programs is a good place to start.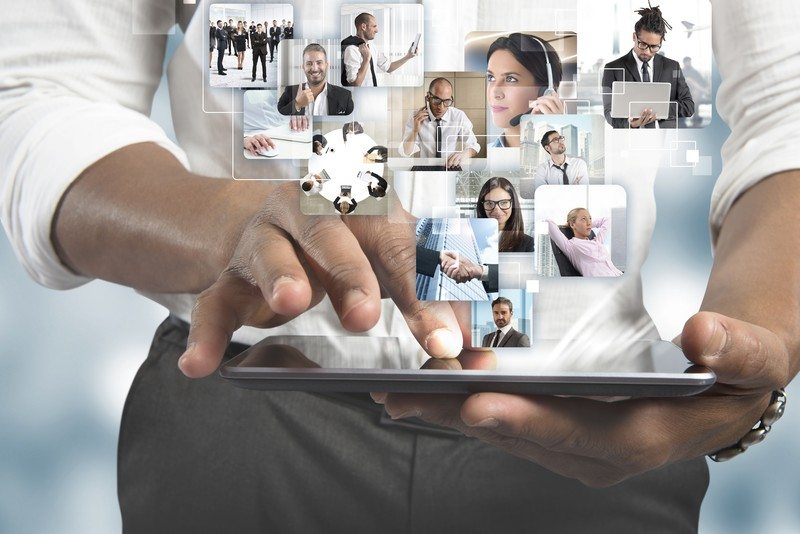 Management Software Affiliate Programs
Wrike
ProWorkFlow
Celoxis
GanttPro
Easy Redmine
TeamGantt
Monday.com
Backlog
Accelo
Nutcache
1. Wrike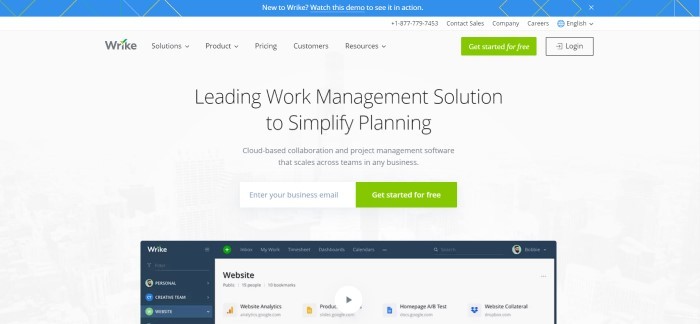 Wrike is an award-winning management software practice that focuses on simplifying planning and enabling collaboration. The overall result is intended to be a streamlined workflow with increased visibility, which can be scaled across teams in an organization. Companies like Google, L'Oreal, Mars, and Hootsuite use Wrike.
Wrike has solutions for creative teams, marketing, project management, product development, business operations, and professional services. There's a free plan with limited features for small teams. Paid subscriptions start around $9.80 per month. Wrike also has several add-on features.
Affiliates with Wrike get paid according to the subscription plans that their referrals purchase. For Professional plans, affiliates earn $100. They earn $200 for Business subscriptions and $300 for Enterprise subscriptions.
Why You Should Promote Wrike: All of the paid subscriptions have a free trial period, which takes away the risk of trying the software and can convert some shoppers. The affiliate commission is nice, too.
2. ProWorkflow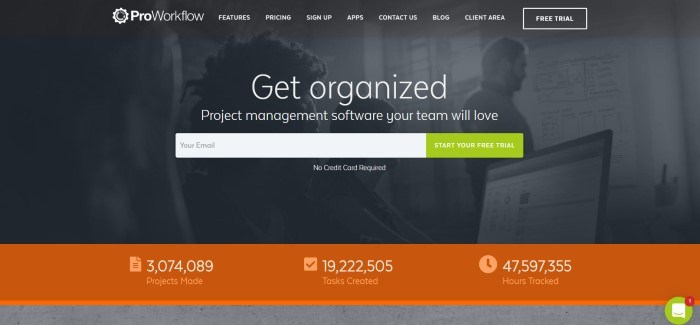 ProWorkflow is a suite of project management tools with several integrations and a handful of add-on products, such as a time tracker. The regular features include project management, task management, workflow overviews, file sharing and messages, resources, data security, invoice management, and more.
Prices range from $10-30 per month, depending on the subscription that customers choose, with a 10% discount for paying a year in advance. There's a free trial on the mid-range Professional plan. The accounts can be scaled for the number of staff that will be using the system.
Why You Should Promote ProWorkflow: The 15% affiliate commission is based on the annual subscription value of referred customers. Customers who go through affiliate links also get an extra 10% discount on their annual subscriptions.
3. Celoxis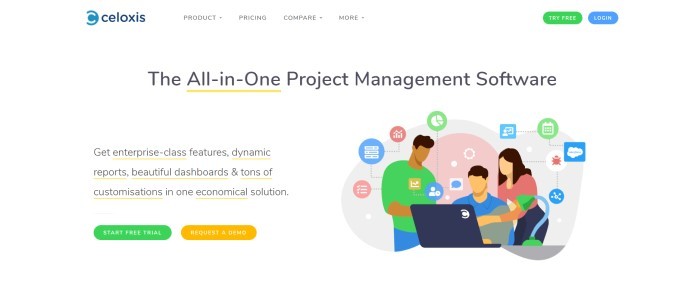 Celoxis is an all-in-one project management solutions platform. The company goes beyond checklists to include features like prioritizing, working with custom fields, understanding key performance indicators, setting up a solid workflow, and creating projects from emails, spreadsheets, or forms.
One of Celoxis' most powerful features is the ability to dynamically adjust project plans for real-world problems. This includes looking at and shifting resources if necessary and getting the perfect timing for tasks that impact several different project plans.
The affiliate commission is a little bit different than with many other management software programs. Celoxis pays $10 for high-quality leads. If those leads purchase a subscription, affiliates get a 50% commission for up to one year, but the total commission amount for subscribers is capped at $500.
Why You Should Promote Celoxis: Even though it's capped at $500, the 50% commission is nice. It's also great that this company pays for leads as well as paid subscribers.
4. GanttPro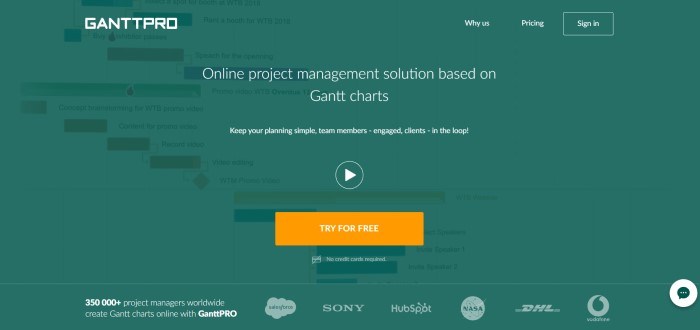 GanttPro is a project management tool based on Gantt charts, which provide information such as when tasks are scheduled and how they overlap with tasks from other projects. It's built for teams of 350+ and for the managers who oversee them.
GanttPro gives affiliate marketers a 50% commission rate for the first purchase and 20% for subsequent sales, with a commission dollar amount starting at $90. This company also provides a wide variety of promotional materials to suit the needs of affiliate marketers.
Why You Should Promote GanttPro: One of the biggest perks for working with GanttPro is that Affiliate marketers can also get a free GanttPro account that they can use to guide potential customers into a sale. A potential downside is that affiliates must email the company representative listed on the page linked to above in order to find out whether they can become partners.
5. Easy Redmine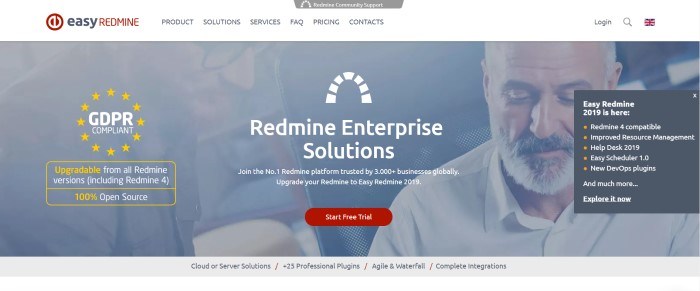 Easy Redmine is a full Redmine upgrade that's easy to use and extend. The software includes a mobile design as well as the most popular features and plug-ins. Additional plug-ins for Agile, Resources, Finances, CRM, Strategies, and Help Desk are also available.
The Easy Redmine team is looking for affiliate marketers who can actively promote the software package to both the project management industry at large and the Redmine community in particular.
Why You Should Promote Easy Redmine: This company offers a 30-day free trial for its 2019 version, which could help convert some shoppers. However, the commission rate and cookie length aren't disclosed on the website, so figuring out how much you could make as an affiliate marketer with this company could be challenging.
6. TeamGantt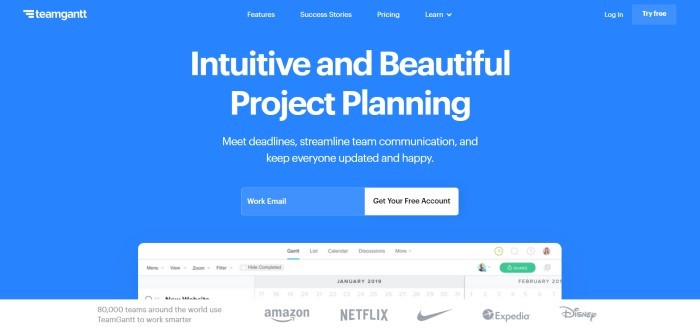 TeamGantt was designed to help customers save time, meet their deadlines, and stay on budget in the process. These Gantt charts include the ability to easily view progress, change the start and end dates for tasks, reorder tasks, and keep things simple while collaborating with a team.
Team members can message each other and send files through the software, too. Projects can be viewed as a Gantt chart, on a calendar, or in a task list format. One other really nice feature is that this software helps teams manage their resources, including both budgets and personnel, so all team members are working but not overloaded.
Amazon, Disney, Netflix, and Nike have all used TeamGantt's software for their projects. There's a free trial for one project with a team of three people or less. Subscription plans start at around $50 per month.
Why You Should Promote TeamGantt: The ability to spread the workload evenly among team members is a huge plus, and the focus on staying within a budget is nice, too. For affiliates, the 50% commission rate is great.
7. Monday.com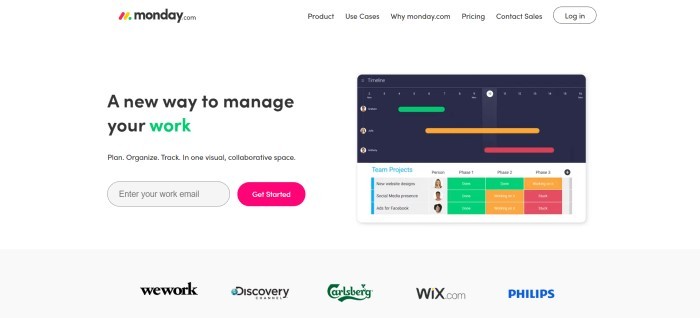 Monday.com is a well-known project management company that includes customizable workflow templates, easy collaboration with the ability to keep all files and conversations in one place, and full transparency. It's a very visual product, so team members can see what they need at a glance.
Instead of a traditional affiliate program, Monday.com has a partnership program. Affiliate marketers who become Monday.com partners are given all the tools they need to market the program. They're also taught to train new users in how to use the software, as well as how to close the sales themselves.
Why You Should Promote Monday.com: While the product itself is great, the partnership program may not be the best for affiliate marketers. This company doesn't disclose its commission rates on the partnership sign-up page, and it appears that affiliates are responsible for closing the sales themselves before they can be paid.
8. Backlog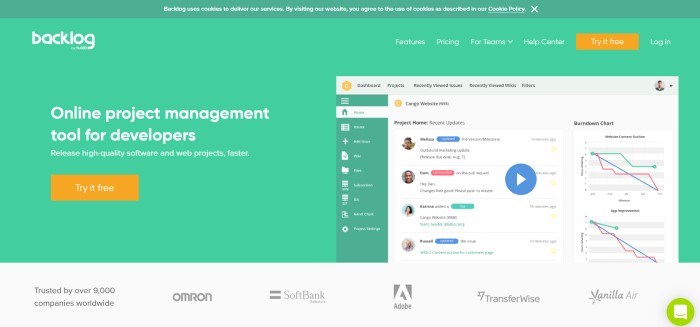 Backlog is a project management software that's designed for IT specialists, product management, design, development, sales, marketing, and small business teams. The graphics are great, and the approach is straightforward, with both tasks and subtasks available.
Features also include Gantt charts, progress tracking, custom fields, task hierarchy, file sharing, and notifications. The mobile app helps projects move forward even when team members are on the go.
Affiliates get one-time commissions based on the plans that subscribers purchase. For the starter plan, affiliates get $40. They earn $100 for the standard plan and $150 for the premium plan.
Why You Should Promote Backlog: The flat one-time fee makes it easy to estimate how many sales you need to make to reach your goals as an affiliate marketer with this company. The slight bend toward IT and software development teams could help this product fit well with a niche market website, too.
9. Accelo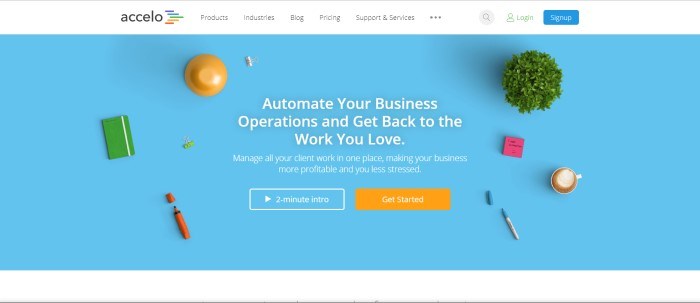 Accelo's software package has solutions for sales teams, service teams, ongoing projects, and project tracking for teams. Some of its day-to-day uses include helping to retain customers by managing customer service and staying up to date on bills and invoices.
This software integrates well with other productivity tools such as MailChimp, G Suite, HubSpot, and Ninja. It's been used successfully in fields like architecture, IT, consulting, public relations, engineering, accounting, and digital creative industries.
Why You Should Promote Accelo: This company allows affiliates the ability to host their own sign-up form on their affiliate websites, which can help increase new user sign-ups.
10. Nutcache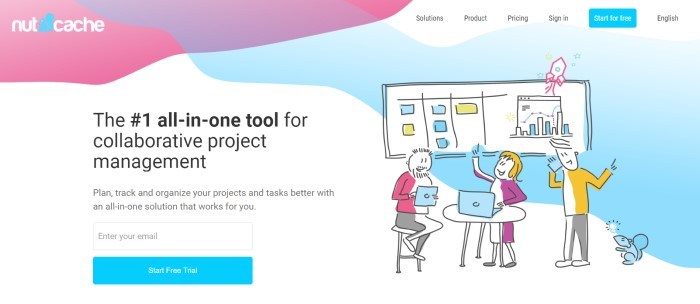 While Nutcache focuses on marketing and creative teams, development teams, and freelancers, its project management software can be used by all types of teams. The product is an all-in-one hub for managing expenses, invoices, time, task lists, and full projects. It uses a card-based system, with different cards for each project and progress sections for to-do, doing, and done.
Why You Should Promote Nutcache: Nutcache pays affiliates for up to three years for each new sign-up that comes through their websites. Affiliates also get a $2 reward for every referral that signs up for a free trial and a $100 bonus if they reach $2,000 in sales in a single month. However, the 25% commission rate is about half of what many of the other project management companies pay.
Affiliate Website Ideas
Now that you've read about the top 10 management software affiliate programs, do you have any ideas for how to put them to use?
You could start a niche market website that zeros in on freelance writers and writing agencies. Project management solutions could be promoted here, as well as laptops, cloud storage, online writing programs, and websites where freelancers could bid on new projects.
What about a website for home management? While it's out of the business world, the right software solutions could help homemakers plan meals, keep up with school and extra-curricular activities, track family spending, and more. Besides featuring the best management software, a website like this one could also promote meal planning services, appliances, and online exercise programs.
A website focused on improving sales and marketing techniques could promote management software programs, too. It could also feature online courses or sales coaching programs and hypnosis tracks for building confidence and increasing sales.
Boost Your Affiliate Earnings
These 10 affiliate programs are just the beginning of what's possible. There are hundreds of ways to earn affiliate commissions with your website, including product reviews, top 10 lists, how-to guides, and more
But what about traffic and conversions? How do you make sure your affiliate links get clicked?
I used the affiliate training here to turn my brand new website into a six-figure income generator in less than two years. Build a business, not just a pocket-money side project!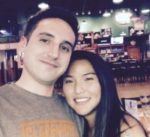 Nathaniell
What's up ladies and dudes! Great to finally meet you, and I hope you enjoyed this post. My name is Nathaniell and I'm the owner of One More Cup of Coffee. I started my first online business in 2010 promoting computer software and now I help newbies start their own businesses. Sign up for my #1 recommended training course and learn how to start your business for FREE!