We all have those moments when we blow up. When this happens, we can regret what we say or do, and we can impact the lives of people we love in ways that we wish we hadn't. With nearly one in ten American adults facing impulsive anger issues, controlling tempers becomes essential for living happy, fulfilled lives.
That's what makes it such a great option for affiliate marketing. The best anger management affiliate programs focus on helping people get their control back, manage stress, and feel better about themselves. If you're interested, read through this list of the top seven anger management programs. At the end, we'll discuss ways that they can be pulled into affiliate websites.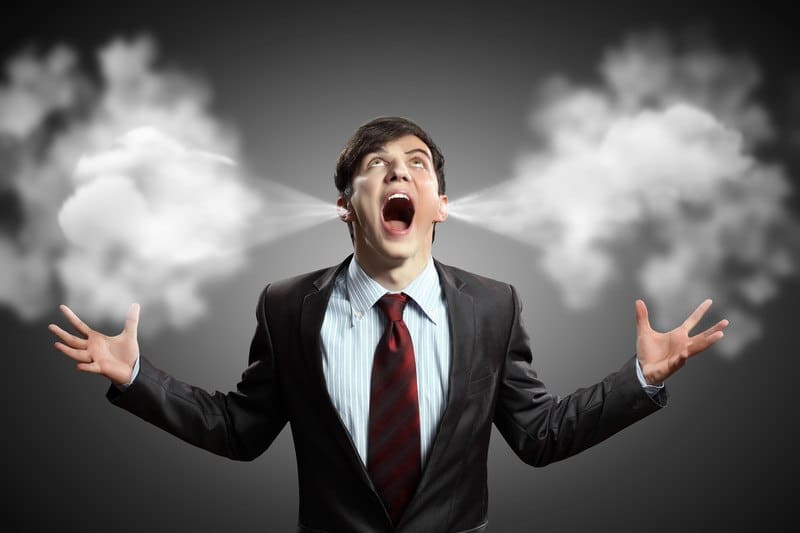 Anger Management Affiliate Program
Anger Class Online
Balance & Power
Online Therapy
Anger Coach Online
Bookshop
Self-Therapy Journey
My Court Class
1. Anger Class Online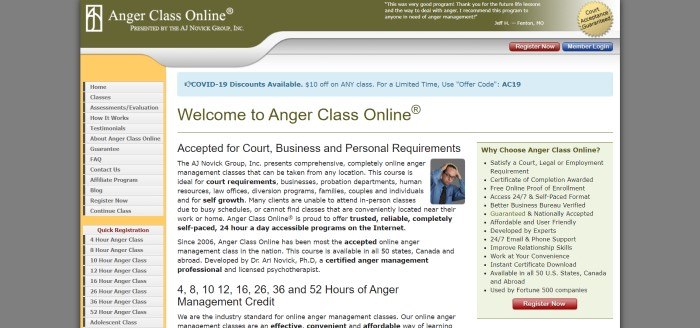 Anger Class Online provides online anger management courses for people around the world. These courses range from 4 hours to 52 hours each, and there are special courses for adolescents and parents. There's also a corporate program, and some of the courses are taught in Spanish.
The website includes quick registration links for all of the courses. This company offers a 60-day money-back guarantee, and it's got an A+ rating with the Better Business Bureau. The cost per course ranges from $95 for a 4-hour class to $995 for a 52-hour class.
The affiliate program is run by the company itself. Besides the $75 commission for affiliates, referrals get a $5 discount on the first course they buy.
Why You Should Promote Anger Class Online: Anger Class Online offers several anger management courses in varying lengths, as well as a money-back guarantee. The affiliate commission rate is nice, too.
2. Balance & Power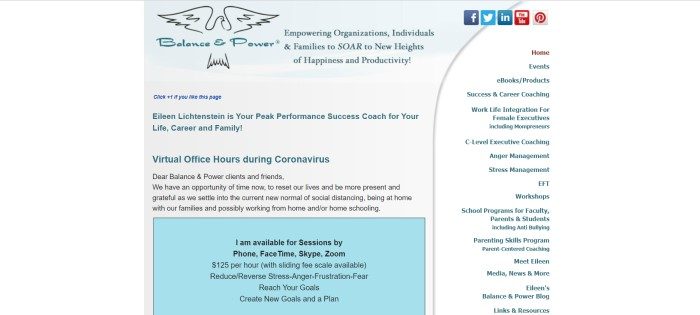 Balance & Power is a personal development company built to empower organizations, families, and individuals as they seek happiness and productive lifestyles. The products consist of a series of e-books written by Eileen Lichtenstein, the company's CEO.
There are currently four titles available. At the top of the list is the e-book 'Anger Management Strategies And Techniques.' Other titles cover titles such as resilience, using EFT to gain confidence and clarity, and stress management techniques to help overcome feelings of overwhelm. All titles are currently priced at $9.95, and they are downloadable as PDF files.
The affiliate program is run through Clickbank. Affiliates are given instructions for how to properly set up hoplinks, and they're given access to text links, banner ads, and book cover images.
Why You Should Promote Balance & Power: The e-books sold through Balance & Power cover a wide range of emotional issues, including anger management and associated stress management strategies. All titles are available immediately as PDF files.
3. Online Therapy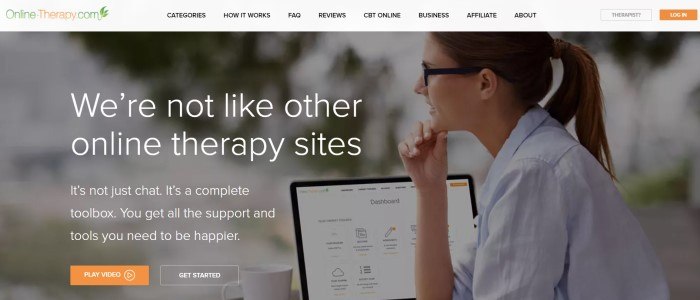 Online Therapy is a full online therapy toolbox that allows customers to address issues ranging from anger and agoraphobia to social anxiety and weight problems. All issues are addressed using cognitive behavioral therapy, which helps customers identify, challenge, and overcome their dysfunctional behaviors and thoughts.
The program features live meetings, sections and worksheets to work through, and journaling exercises. Customers are assigned a personal therapist to guide them through the programs. This program stands out for its live therapy sessions, which last 30 minutes and can be completed through text, video, or voice applications.
The affiliate program is run in-house. Affiliates are paid through PayPal monthly. Besides the $100 flat-rate commission, affiliate referrals get 20% off their online therapy packages.
Why You Should Promote Online Therapy: Online Therapy provides cognitive behavioral therapy programs with real therapists to help customers work through issues like anger management and weight problems. The commission rate is generous, and customers can get a 20% discount.
4. Anger Coach Online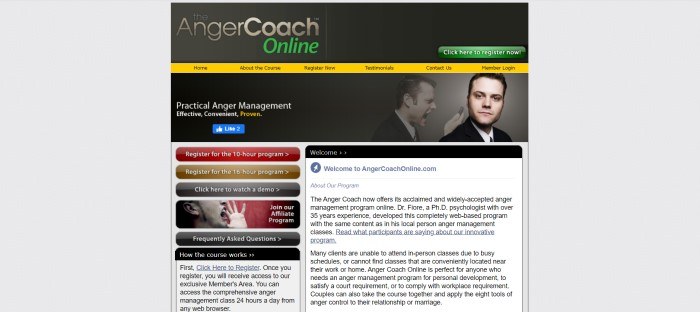 Anger Coach Online offers 10-hour and 16-hour comprehensive anger management classes online. These classes can be accessed online anytime, and the classes are self-paced. This company sends a certificate of completion once a customer has gone through the entire course.
The classes are currently priced at $195 for the 10-hour course and $295 for the 16-hour course. This company also offers a money-back guarantee, and once the course is complete, customers receive a free e-book to support their positive changes.
Anger Coach Online runs its own affiliate program. Affiliates are able to offer their referrals a $5 discount on the courses. Banners and links are provided, and affiliates are paid monthly through PayPal or by check.
Why You Should Promote Anger Coach Online: Anger Coach Online is a relatively affordable, self-paced anger management course that can be completed completely online. Referrals get a $5 discount, a certificate of completion, and a free e-book.
5. Bookshop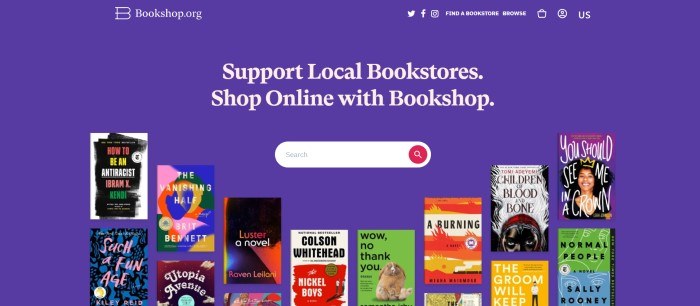 Bookshop is an online bookstore that supports other bookstores through donations and promotions. So far, this company has raised more than $12.5 million for local bookstores.
This company carries several titles relating to anger management, such as 'Anger Management: Mindfulness Therapy Applying Emotional Intelligence,' by Rhonda Swan. A quick search using the Bookshop search bar pulls up around 100 pages of book titles referring to anger management and related issues.
Bookshop runs its own affiliate program, and affiliates can get their own storefront where they can promote books that fit well with their website topics.
Why You Should Promote Bookshop: Bookshop raises money for local bookstores, offers a decent commission rate, and provides an enormous selection of titles to fit with almost any website.
6. Self-Therapy Journey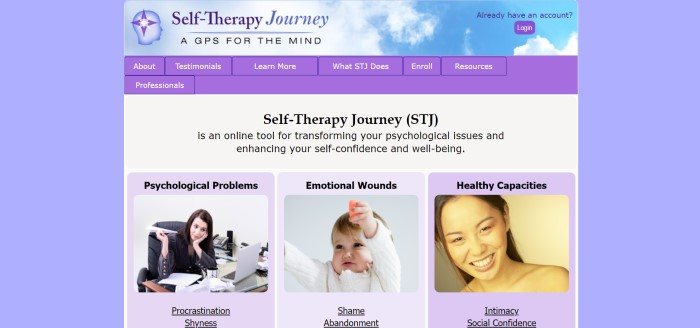 Self-Therapy Journey is an online application for customers who want or need therapy but don't want to involve or pay for a therapist. It's a general-purpose program that provides psychological exploration and healing, so it could be tailored to anything from anger management to social anxiety and weight loss issues.
The program works by helping customers identify their behavior patterns and then teaches them how to replace those patterns by developing new personality traits and behavior patterns. The cost ranges from $8 for the lowest level to $40 per month. This company also has an online store that sells books, meditations, courses, and more.
The affiliate program is hosted through Self-Therapy Journey itself. The commission structure is two-tiered, with a 35% commission rate for direct referrals and a secondary 10% commission rate for referrals coming through affiliates who sign on because of another affiliate.
Why You Should Promote Self-Therapy Journey: Self-Therapy Journey is the first general-purpose therapy application online. It provides a two-tiered commission structure with generous commission rates for affiliate marketers.
7. My Court Class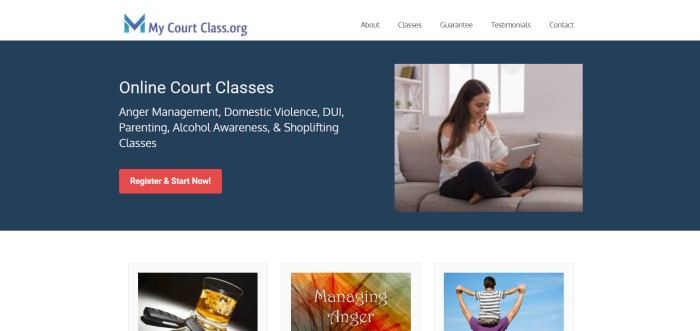 My Court Class offers a wide range of classes often required by court systems. These include anger management, parenting, alcohol awareness, drunk driving, domestic violence, shoplifting courses, and courses on other topics.
The affiliate program is run through ShareASale. The conversion rate is high because when customers are looking for classes, it's because they've been mandated by the court system, and they're looking for something immediately.
Why You Should Promote My Court Class: My Court Class offers anger management courses and other court-mandated courses online.
Affiliate Website Ideas
Now that you've read through this list of the top seven anger management affiliate programs, let's take a moment and discuss ways that you can use these with your affiliate websites. You might be surprised to see how easy it is.
For example, a website for new mothers could promote maternity clothing, diaper services, spa days, body shapers for post-pregnancy, nursery room furniture and décor, and birthing hypnosis programs.
A website dedicated to people suffering from mental illnesses could include Online Therapy and Self-Therapy Journey from the list above. It could also promote weighted blankets, yoga classes to help manage stress, sleep aids, journals, and therapeutic painting classes.
A final idea is a website for small business owners. Planners for time management, budgeting software, marketing services, and even office furniture could be featured here, but anger management programs for employees could also be included.
Boost Your Affiliate Earnings
These 10 affiliate programs are just the beginning of what's possible. There are hundreds of ways to earn affiliate commissions with your website, including product reviews, top 10 lists, how-to guides, and more
But what about traffic and conversions? How do you make sure your affiliate links get clicked?
I used the affiliate training here to turn my brand new website into a six-figure income generator in less than two years. Build a business, not just a pocket-money side project!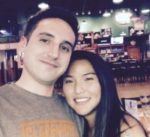 Nathaniell
What's up ladies and dudes! Great to finally meet you, and I hope you enjoyed this post. My name is Nathaniell and I'm the owner of One More Cup of Coffee. I started my first online business in 2010 promoting computer software and now I help newbies start their own businesses. Sign up for my #1 recommended training course and learn how to start your business for FREE!