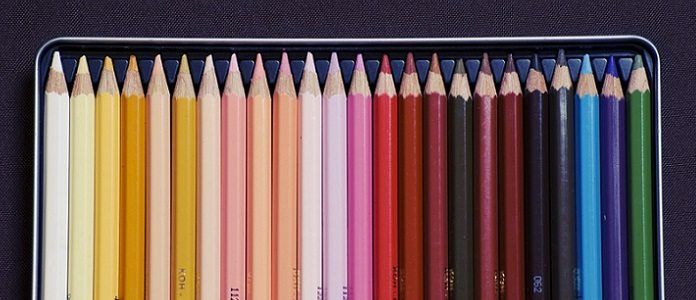 Affiliate Programs, Keyword Lists, and Niche Research for Art
When it comes to a niche that is extremely broad, art has got to be near the top of the list. If you think about it, art can be applied to many things that are visually creative. Going beyond the standard form of art such as paintings and sculptures from famous artists like Picasso and Michelangelo, art is popular with many other forms of expression.
Your challenge for this niche is to come up with a sub niche and then find low competition keywords to support it. I found that not all sub niche categories were easy to find many low competition keywords. Those with high searches were not a problem and because this niche is so diverse, there are many highly searched keywords.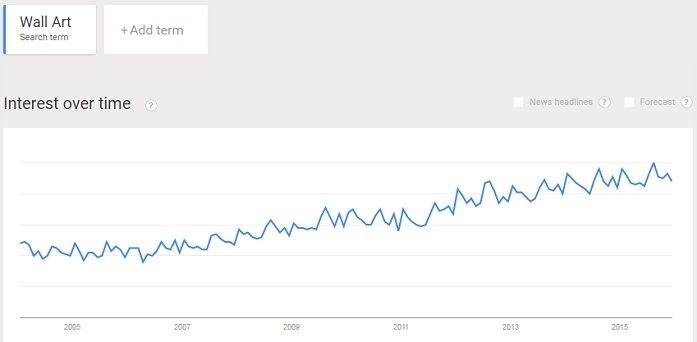 Another example of a unique spin on "art" is makeup. I'll surely feature another post on the makeup niche since there are many ways to break that down as well, like makeup for sensitive skin, organic makeups, and makeup strategies for different kinds of looks.
There are many kinds of artists such as makeup artists for the performing arts and even the performers themselves can be considered artists.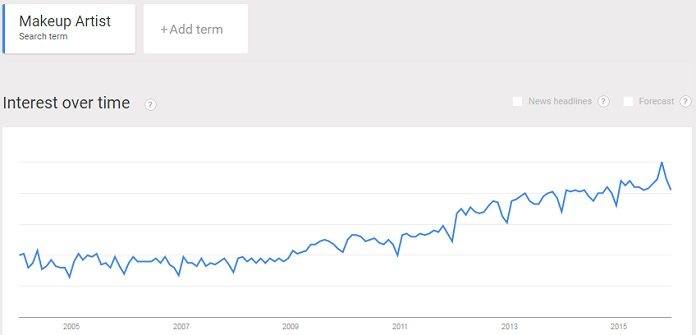 Those who create the art are ones who will more than likely be the people making purchases for what you offer on your niche website. Selling actual art pieces is one thing – not my thing to be more specific. I would definitely target the artists themselves that need to buy supplies to make their creations or run their business.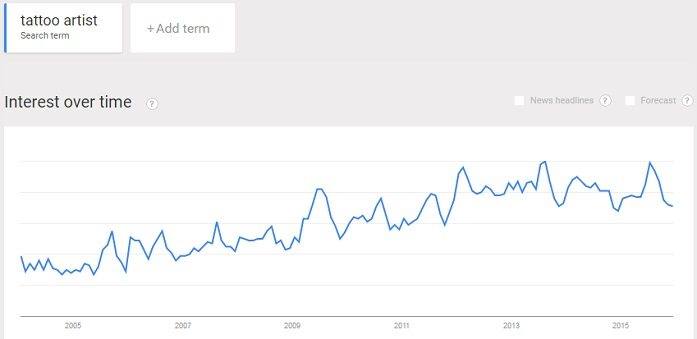 Another area of art is the learning arena. There are many online courses available, some which are mentioned below in the affiliate programs I have selected. And you must remember that not all online art courses deal in the traditional form but also in computer graphics and animation.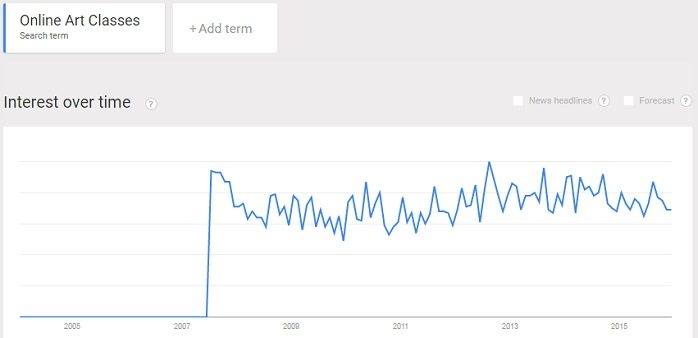 With the wide array of sub niches related to art, you will not have a shortage of categories to choose from. From finished pieces of wall art and sculptures, to art supplies and accessories, to imagery and animation software, to online courses for all of these and more, coming up with a sub niche will not be hard but choosing the one you want might be. Here are some to consider.
Watercolor wall art
Sculpture tools and accessories
Kids art, kids art projects
Framing and matting
Cake art (cooking)
Online instruction in art
Airbrushes and accessories
Computer graphics and animation
Etchings
Arts and craft supplies
Cosmetic face and body paint
Graffiti art
Art studio equipment
Tattoo ink, needles and supplies
Clay and polymers for pottery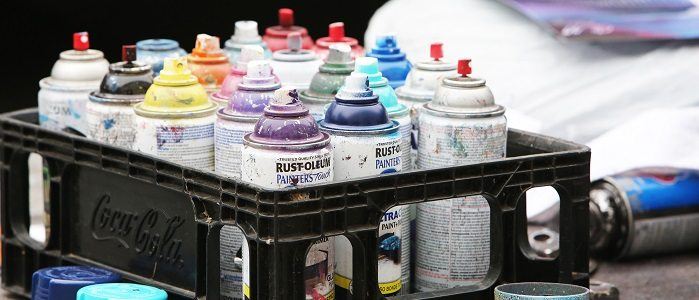 Top 3 Affiliate Programs
My Thoughts
With art being such a broad niche one could go off in various tangents. Though art is mainly associated with something visual, it can also be associated with music and even a form of defense, as in martial arts. Basically almost anything that requires some form of creativity can be considered art.
But when it comes to affiliate programs, I found that many of them had a lot of the same items in their catalog. One art supply store is not much different than another. Fortunately not all art affiliate programs deal only with art supplies. There are a few programs that deal with instruction and also art galleries in the sale of finished art pieces.
I have included a range of these kinds of affiliate programs below along with a couple that fall into another genre of visual art form, all which fall under the broad umbrella known as art. I have chosen one of these unique art affiliate programs as my number three selection below, mainly because of its different approach to the implementation of artistic expression.
As with many of these broader topics that I cover, you'll need to dig into your niche to find more relevant programs to topic you decide to cover on your website.
Dick Blick Art Materials
Signup URL: http://www.dickblick.com/affiliates
Focus: Everything you could possibly think of regarding the creation of all things art, with over 60,000 products and 15,000 factory-direct products as well. Paints, brushes, pencils, markers, boards, paper, canvas, pottery, photo printing, framing, carving tools, studio equipment, accessories, and furniture, displays, education, and so much more!
Commissions: 10%
Comments: Many people have asked, is Dick Blick a real person? The answer is yes and Dick along with his wife Grace started their artist supply company back in 1911, working out of their kitchen and shipping from the Galesburg, Illinois, post office. Today Blick Art Materials is in its third generation of family ownership and is the largest and oldest provider of art supplies in the United States.
Though they only offer an average 10% commission and only a 1-day cookie, I picked them as my number one selection because of the absolutely massive amount of art supplies they have available under one roof, even bigger than some of the other large affiliate programs listed below.
Blick caters to the full spectrum of artists – from the youngest child ready to scribble to gallery represented professionals. Their website is easy to navigate and finding what you need is made easy with their alphabetical search menu.
Imagekind
Signup URL: http://www.imagekind.com/affiliates
Focus: Museum-quality wall art for every room in your home or office in the form of abstract, advertising art, animal art, art deco, black and white photography, botanical, erotic, fine art, kids art, modern art, nature photography, nudes, pop art, spirituality, urban/industrial art, vintage and more
Commissions: 15%
Comments: Imagekind was established in 2006 as an online gallery featuring over 1 million images by independent artists from all over the world. These independent artists join the Imagekind community and sell the fine art prints of their original images online to a global audience. The galleries on Imagekind are independently managed and curated by over 90,000 emerging and established artists.
Imagekind is my number two choice because of their above average commission and 30-day cookie on purchases by art collectors looking for unique museum-quality wall art reproductions of original artworks in the form of giclee and ready-to-hang canvas framed prints.
With over 1.5 million fine art images available in every style and art genre, commission sales can be quite lucrative. Their website is also a pleasure to browse not only because it is easy, but I really like the "zoom" feature on all artwork for better detail.
Zazzle
Signup URL: http://www.zazzle.com/affiliates
Focus: Create your artistic expression on a variety of products such as iPhone cases, shirts, hats, bags, photos, houseware items, greeting cards and other paper products, pillows, wedding items, coasters, gift wrapping, business supplies, travel items, wall art, calendars, stickers, jewelry pendants, keepsakes, personalized items, and more.
Commissions: 15% to 17%
Comments: When it comes to "art" it is only limited by your imagination. Being able to create based on your imagination is the reason I have chosen Zazzle as my number three selection. Unlike many of the other affiliate programs that center on traditional forms of art and the supplies to create them, Zazzle centers on the visual nature of people creating their artistic expressions on a variety of everyday products and being able to make a commission off of other people's creations.
With an above average commission and 45-day cookie, if you can dream it, Zazzle has the technology to do it and an associates program to reward you. Since their start in 2005, they have taken artistic expression to a whole another level.
Not only can you earn a commission on Zazzle products by other designers and referrals, but you can even make money by creating your own products to compliment your affiliate marketing website. It's a win-win-win situation.
Other Affiliate Programs
Art Biz Coach
40% for all Books and 25% for Online Art Classes
Books on artist training and self-promotion techniques, how to recognize and collect fine art pieces, and online art training classes
Art Finder
15%
A large selection of framed and unframed photo prints, paintings, etchings, drawings, photography, sculptures, digital art, and more
North Light Shop
12%
Instruction on art techniques in oil, acrylic, and watercolor painting, etchings, drawings and resources on supplies for all artists in the form of books, magazines, DVDs, and online courses and seminars for download
Utrecht Art Supplies
10%
An extensive collection of art supplies for artists of all ages and expertise. Available are all kinds of paint, brush, pencils, canvas, paper, boards, clay, polymers, pottery tools, studio equipment, drafting accessories, framing, matting, printing, airbrush, and more
Mister Art
10%
A large selection of art supplies such as different types of paint, brushes and airbrushes, canvas, ceramics, pencils, paper, poster boards, drafting, sculpting, tools, framing, matting, illustrations, printing, art for kids, training books and DVDs, and more
Rex Art
2% to 5%
Discount arts and crafts supplies for 20 years with a large selection for everything pertaining to art in the form of painting, drawings, sculpting, photo printing, framing, wood carving, tools and accessories, plus books and DVD instructions
Art Keywords Breakdown
10 Low Competition Keywords (Searches/QSR)
salvador dali art sale – 136/9
free graphic art software – 139/15
get out of jail free card clip art – 235/23
bronze sculpture artist list – 238/24
salvador dali signed prints – 72/30
graphic art degree online – 120/33
computer generated 3d art – 120/78
famous sculpture artists – 280/81
google art gallery – 2400/93
cheap framed art – 203/97
What's QSR
10 High Traffic Keywords (Searches/QSR)
the art store – 450000/226
nail art designs – 12920/166
metal wall art – 11119/159
bathroom wall art – 8750/181
abstract art paintings – 6877/202
salvador dali art – 5454/218
andy warhol art – 5433/262
art supplies for kids – 4403/192
3d street art – 3286/239
computer clip art – 2911/106
Why Is This Different From Google's Number?
Though Google's Keyword Tool has improved in recent years, it still gives inflated (inaccurate) traffic numbers. The keyword tool I use takes data from a variety of search engines, not just Google. Remember that Bing + Yahoo own 30% of the search market.
Other Great Keywords (high traffic, low competition)
southwestern art prints
other arts crafts
canvas wall art
salvador dali art posters
african art prints
art classes for kids
kitchen wall art
nail art supplies
living room art
free online art classes
framed wall art
modern art posters
tattoo flash art
ice sculpture centerpieces
inspirational wall art
zazzle art prints
black art pictures
art and design jobs
modern wall art
wholesale art supplies
folk art prints
museum of modern art
contemporary wall art
3d street art illusions
christian framed art
famous Italian paintings
cheap wall art
giclee art prints
hand painted art
salvador dali art prints
office wall art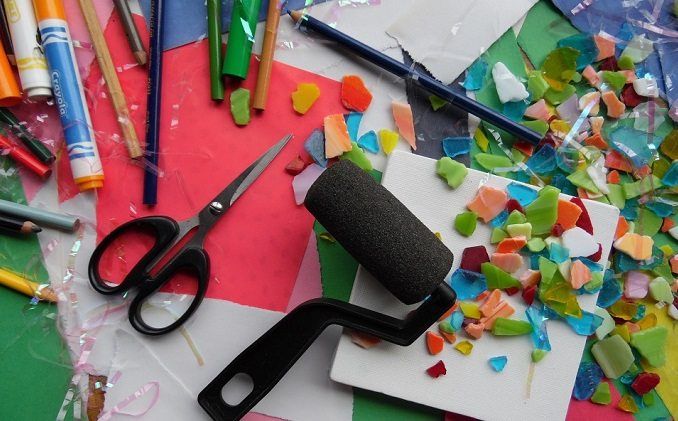 Affiliate Marketing Action Plan For Art
As I am sure you are aware by now, the art niche has a lot to offer when it comes to the direction you will take. So you will need to do some research and decide which direction to go in. But to help you in getting an idea of where to begin, here is where I would start at should I take on this niche.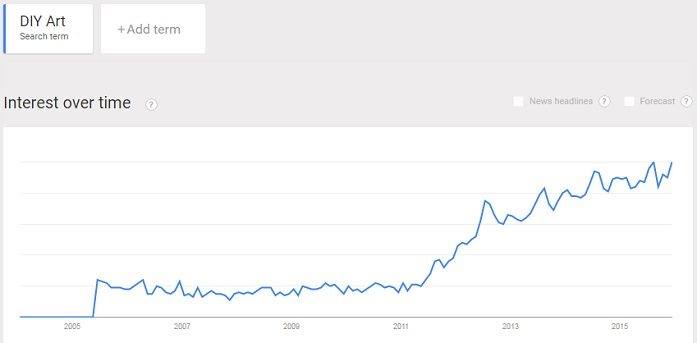 One area that is very popular when it comes to anything creative is the Do It Yourself niche (DIY). Art is freakin expensive! Just from trying to decorate my own home recently, one piece of canvas art can cost several hundred dollars. If you go with cheap stuff, you are getting low quality prints with boring designs from Lowes or Home Depot. BORING!
As seen in the above graph, the DIY art niche has become quite popular as more and more people are experimenting in the expression of their own creativity. This is the sub niche I would choose and I would also combine it with the online art courses as well.
After all, people will need to know how to create their own DIY artwork instead of just winging it and possibly losing money in the process. By providing not just DIY art supplies, but also online courses, I can increase my earnings potential in offering two sub niches that compliment each other. This also has lots of potential for teachers running weekend classes, or art projects for kids. Upcycling is another thing to consider here!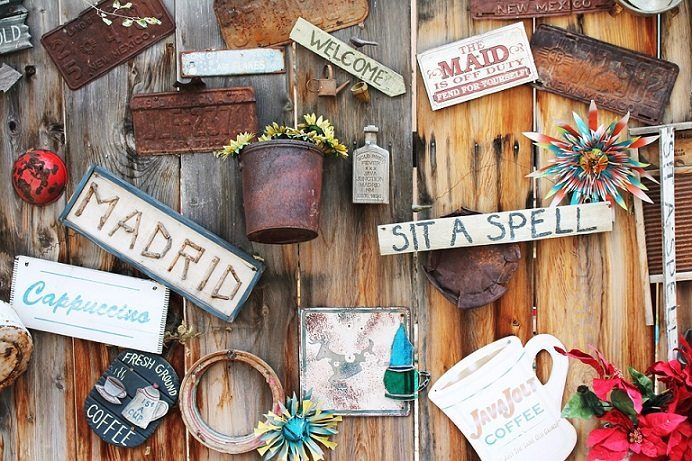 Need Extra Help?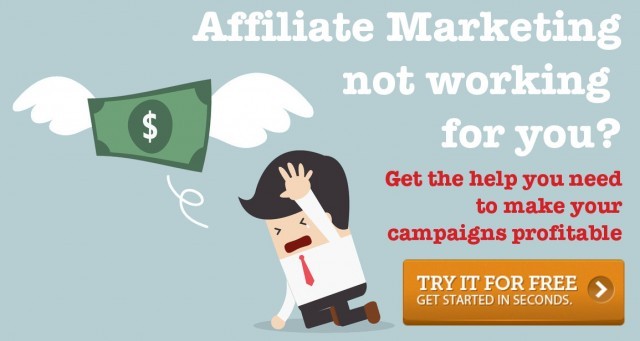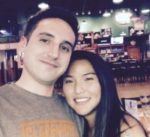 Nathaniell
What's up ladies and dudes! Great to finally meet you, and I hope you enjoyed this post. My name is Nathaniell and I'm the owner of One More Cup of Coffee. I started my first online business in 2010 promoting computer software and now I help newbies start their own businesses. Sign up for my #1 recommended training course and learn how to start your business for FREE!