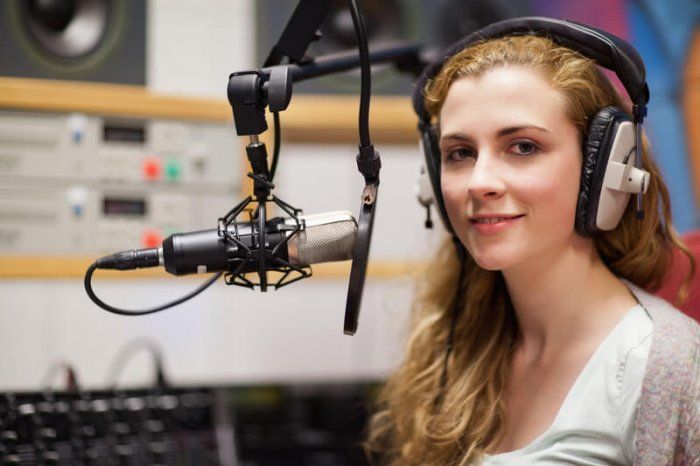 Are you charismatic, intelligent and love talking to an informing people? Does a career in media appeal to you? Then perhaps working as an announcer for radio or television is the path for you!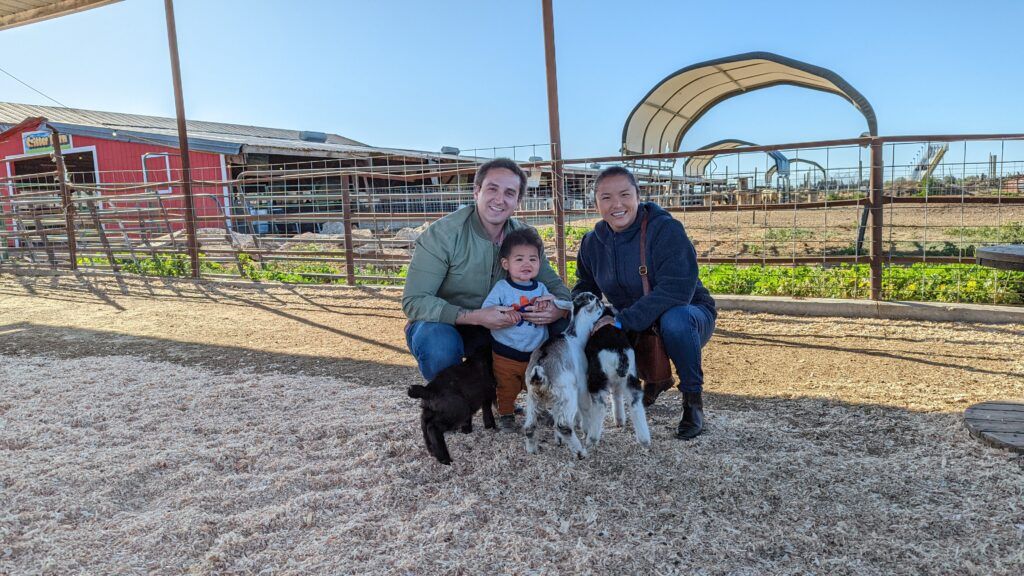 Are You Ready To Work Your Ass Off to Earn Your Lifestyle?
Are you tired of the daily grind? With a laptop and an internet connection I built a small website to generate income, and my life completely changed. Let me show you exactly how I've been doing it for more than 13 years.
Announcers in both radio and television present segments such as music shows, current affairs discussions and sport broadcasts. Announcers must be highly-aware of what is happening in the news so that they will be capable of commenting on issues relating to it during their programs.
It is a job that allows you to utilize your creativity while also offering a good salary – without the need for getting a college degree. College isn't for everybody, and while it may sometimes seem like the only way to gain access to a good career path, that is not always the case, as jobs like that of an announcer prove.
Over the course of the following article, we are going to take a more in-depth look at the job and answer some questions you may have such as how do you become one and what is the salary of an announcer. We will also look at the skills that would see you excel in the role, additional benefits that come attached to the occupation and some similar occupations. First though, we will take a more in-depth look at the day-to-day tasks of an announcer.
What Does an Announcer Do?
So, what do announcers – sometimes called presenters – do? Announcers present music, news, and sports and may provide commentary or interview guests about these or other topical events. Some act as masters of ceremonies or DJs at weddings, parties, or clubs in addition to their on-air work.
For the purpose of this article, we will combine both television and radio announcers, as they share huge similarities between each other. Many television announcers make the move over from radio, as they require the same skills, although television presenting requires more of an on-camera presence, which may not appeal to everybody.
The day-to-day tasks of an announcer can be very varied. The most important and core part of the role is what the listeners or viewers hear or see – the presenting of music, news, sports, the weather, the time, and commercials on air. A lot of preparation must go into these elements to ensure that they are accurate and efficiently delivered.
Announcers will also have to interview guests and moderate panel discussions or phone-ins on their show, which requires great discipline and affability – and again, plenty of research. So much of working as an announcer happens off-air in the preparation stages – it is the work of an announcer to ensure that they sound good on-air, and to do this, there is often plenty of preparation required beforehand.
This research will allow announcers to make educated comments on important news stories and add to a discussion that may reach a lot of people. it is an important job and announcers must take a measure of responsibility for what they say on-air.
On-air, announcers must also do some administration such as announcing station programming information, such as program schedules, station breaks for commercials, or public service information.
This is just a snapshot of what an announcer may do in their job – one day they could be in the studio talking to guests, the next they will be providing commentary at a parade or sporting event. The job may also see you having to attend promotional events or travel to interview high-profile figures.
What Skills Do You Need to be an Announcer?
Sometimes listening to an announcer, it may seem like an easy job, but this is not the case – it requires a great deal of skill, research and quick-thinking. below we have listed some of the skills that will see you excel in the role:
Personality
There are not that many careers where personality is as important as that of an announcer – working in the job, to be successful, people will need to want to listen to you of their own free will and to keep listening to you. With this being the case, a likable personality is
Communication Skills/Interviewing
On-air you will need excellent communication skills to interview people and keep the conversation going; off-air you will need these skills to speak with producers to make sure everyone – including the announcer – is on the same page.
Researching
As mentioned earlier, so much of the job of an announcer happens off-air, and as such, preparation and research is key to having a smooth and informative broadcast. There may be people around to assist you with this depending on the size of the production, but it is still integral that you are able to research accurately on your own initiative.
Able to Handle Pressure
Media, by nature, is a deadline-oriented, pressure-driven environment. Everyone in the business should be able to handle pressure and meet deadlines as they are assigned, and this is no different for announcers.
Adaptable (on short notice)
Things can happen fast when broadcasting live, so you will need to be quick thinking to ensure that things continue to run smoothly even in the face of hiccups, remaining professional and calm throughout while adapting to a situation.
How Do You Become an Announcer?
You can get started on entering a career as an announcer during or after high school – all you will need to do the job professionally is a high school diploma and be over the age of 18 years old.
If you are in a position to do so in school, become involved with any form of broadcasting you can. This also extends to after school, but volunteer at your local radio or tv station and get an understanding of the work that is involved behind the scenes, as well as also getting a chance to practice your broadcasting diction.
Working in broadcasting requires you to have an affable personality and a commanding voice. You must be able to adapt to your situation – if you're announcing the news, you must adopt a serious tone; if you're presenting a morning show, you will be more light-hearted in your approach.
The most important thing you can get is on-air experience – it's invaluable – and people entering the industry have a method of getting this that was not available to them not that long ago: podcasting.
By doing some podcasting (or indeed radio/TV if you can) you will be able to create a portfolio that you can then show to a potential employer to showcase your talents.
You will have to start at the bottom, but a good portfolio and experience will potentially put you in a better position at getting a job as an announcer than someone with a specialized college degree. Network with people in the industry and find an area of broadcasting that you're particularly suited too – then, with some perseverance, you'll be on your way to becoming an announcer.
Salary and Additional Benefits
Working as an announcer can provide you with a good living. According to the Bureau of Labor Statistics, as of May 2016, the median salary for announcers in radio and television was $31,400 (the median salary being a figure found by determining what the wage that fifty percent in the profession earn more than and 50 percent earn less than, giving a good indicator of the average salary). This works out at approximately $15 an hour.
To give a better idea of the pay-range (which is particularly expansive in this profession), the lowest earners were making less than $18,390 per year and the highest 10 percent of earners were making over $89,720 per year.
There are several factors that will play a part in determining what your salary will be. How much experience you have, who you're working for, where you're working for and what time whatever you're working on is going out to air at will all play a part in determining your salary, with novices earning considerably less than those with experience.
As many radio stations and TV channels run 24 hours a day, the hours of one announcer may be considerably different than another and it is likely that you won't be working a traditional 9-5 working day.
In terms of additional benefits that come with working in the profession, announcers may be entitled to benefits from their employer such as health/dental/travel insurance, vacation days and sick leave (but be sure to consult with your employer about these perks as they may differ from company to company).
There are also may perks outside of the job – you may have the opportunity to take part in different ventures thanks to your public persona, such as advertising, and will be invited to promotional events, which may appeal to many people.
Similar Occupations
There may be several elements of working as an announcer that you feel would suit you, but would still be interested in looking into more jobs. Well, luckily, there are other jobs that utilize a similar skill set and also do not require you to have a college degree – jobs like that of an actor and a broadcast technician.
The role of an actor shares many similarities and skills to that of an announcer. Actors portray characters across performing media such as film and TV, in which they must deliver performances in the persona of the character they're portraying. It requires them to be charismatic, enthusiastic and quick-thinking, not unlike an announcer.
Broadcast and sound engineering technicians set up, operate, and maintain the electrical equipment for radio programs, television broadcasts, concerts, sound recordings, and movies. If you'd prefer to be behind the scenes when it comes to broadcasting, the job of a broadcast technician could be for you!
Conclusion
It can be difficult to break into a career in broadcasting, but if you are skilful and determined it can be done; it's a fulfilling career that has the potential to open you up to world of opportunities that would otherwise be unavailable to you.
Persevere, and you'll be working in a career that is rewarding, challenging and offers a good salary – all without a college degree.
You may not want or be in a position where you can go to college, but do not let this deter you from following a career in your dream job. College is important but it isn't for everybody and it certainly isn't essential to securing a good job – like that of an announcer – so be sure to consult your options before committing!
I never went to college, and it ended up being the best decision I ever made. Almost a decade ago I learned how to create my first online business, and now I work full time from home. The best part is that I set my own salary, and set my own schedule. If I want to make more money, I work harder. If I want to work less, I just take the day off!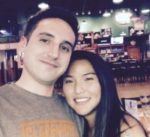 Nathaniell
What's up ladies and dudes! Great to finally meet you, and I hope you enjoyed this post. My name is Nathaniell and I'm the owner of One More Cup of Coffee. I started my first online business in 2010 promoting computer software and now I help newbies start their own businesses. Sign up for my #1 recommended training course and learn how to start your business for FREE!