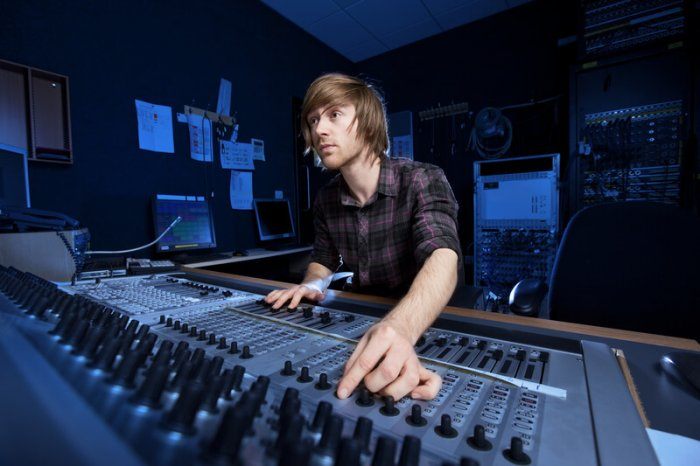 If you're someone that has always been fascinated by all aspects of sound and audio, then a job working as a sound technician could be the career for you. It's a role that appeals to music-lover's skills and offers a good salary. Best of all, it does not require you to have a college degree.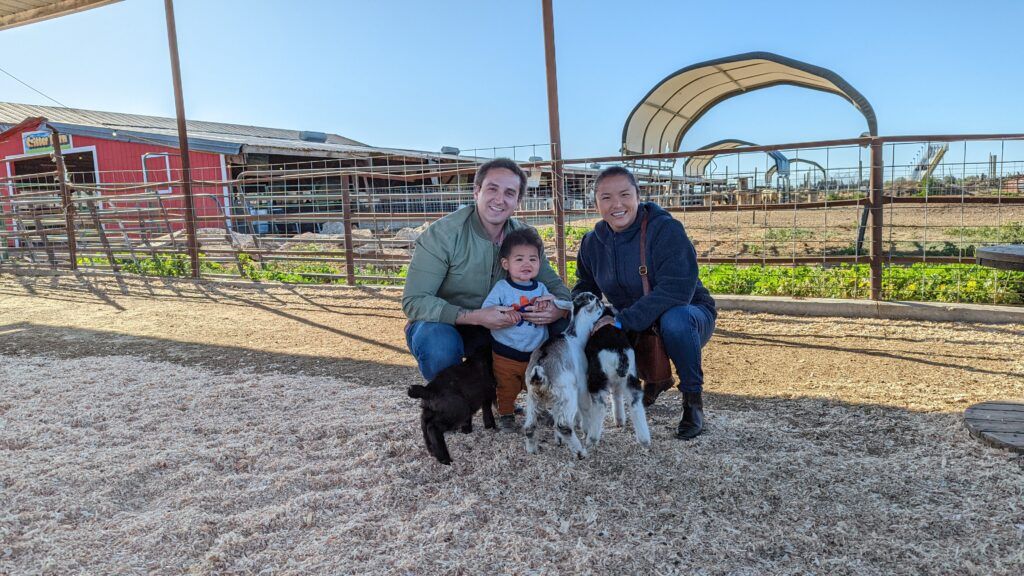 Are You Ready To Work Your Ass Off to Earn Your Lifestyle?
Are you tired of the daily grind? With a laptop and an internet connection I built a small website to generate income, and my life completely changed. Let me show you exactly how I've been doing it for more than 13 years.
Going to college is not necessary to getting a good career, despite it sometimes seeming that way; there are plenty of good careers out there that don't require a degree – careers like that of a sound technician.
Broadcast and sound engineering technicians set up, operate, and maintain the electrical equipment for radio programs, television broadcasts, concerts, sound recordings, and movies.
Over the course of the following article, we are going to attempt to answer some of the questions you may have about the career – such as what do they do and what is the salary of a sound technician. We'll also look at what skills are needed to see you excel in the role; the additional benefits attached to the job; and some similar occupations that utilize a similar skill-set.
What Does a Sound Technician Do?
A sound technician – also often referred to as an audio engineer – works with the technical aspects of sound during the processes of recording, mixing, and reproduction. Sound technician's often assist record producers and musicians to help give their work the sound they are hoping to achieve. For example, a Sound technician will piece together parts of a song, use auto-tune on a recording, and/or add synthetic sounds to a track.
Working as a sound technician does not only apply to the world of music – it also has a big part to play in the world of television, film, radio and new media forms of broadcasting.
So, what is it exactly that a sound technician does on a day-to-day basis? Well, there's no one concrete answer – the job is comprised of several different elements, but there many tasks that you will have to complete on a regular basis.
As a sound technician, it is your job to operate, monitor, and adjust audio equipment to ensure consistent quality. Part of this task is correctly setting up and taking down the equipment.
Technicians also record speech, music and other sounds on recording equipment or computers, sometimes utilizing specialized software to do so. Records must be kept of recordings for further reference.
If working on a live event, technicians must introduce audio effects when needed in the performance by using the soundboard at their disposal.
Technicians must maintain their equipment and make routine repairs to ensure it works at its optimum capacity. It is a role that requires you to be a good trouble-shooter, and if you're working on a larger production, a good team player, as you may be working with a team of technicians.
What Skills Does a Sound Technician Need?
Firstly, to excel as a sound technician you will need an interest in all aspects of sound recording, production and performance. Once you've got this, you're off to a good start, but there are many more skills that will see you on your way to becoming an accomplished sound technician, some of which we've listed below:
Excellent Listener
Being a fantastic listener is an essential component to working in any sound-related career, but especially as a sound technician. You will need to be finely tuned in to the sound that you're working with to ensure it sounds as good as possible.
Technical Aptitude
Working as a sound technician requires you to be familiar with several different technological devices so it helps if you're the kind of person who is curious about using and understanding new technology, as well as adapting to changes when it comes to tech that you're familiar with.
Detail-Oriented
Having a keen ear-for-detail is what sets you apart as a sound technician – as well noticing when sound seems off, you should also be able to differentiate between small changes, meaning you'll need to be detail orientated in your approach to work.
Problem-Solving Skills
You will encounter hiccups when working as a sound technician – it's part of the job. What's important is that you're able to take a reasoned approach to resolving these issues as quickly and practically as possible.
Working Under Pressure
Having a calm disposition is essential as a sound technician – working under pressure is part of the job, and it is integral that you're able to keep a calm head under pressure.
How to Become a Sound Technician
In becoming a sound technician, experience, interest and proficiency are key elements in breaking into the industry. The earlier you begin developing your skills, the better. If you're currently in high school, get involved in extra-curricular activities such as the school radio station to begin getting a better understanding of the technology involved in the role. Things like playing an instrument or even just an interest in technology can be helpful, also.
You may want to get yourself some training, just so you're not entering the field without any practical experience. You could do this in two different ways, or indeed by doing both. The first way is by attaining some certification. You can get this by attending a specialized course or getting an associate qualification.
Programs aim to familiarize you with audio technology, its uses in multiple industries and the process of creating audio compositions. Course content may cover studio and field-recording techniques, listening skills, sound design and sound physics.
The other option is to do an internship. On-the-job experience is one of the best ways of learning the skills needed for the career. It may not be very well paid, but an internship – perhaps with a tv/radio station or recording studio – gives you an insight into the job and a chance to network with industry professionals.
Internships may also lead to a job, which is what you will be on the lookout for next. When looking for a job, the most important thing to have on your CV is experience, and to back this up with a portfolio of evidence of things you've worked on is even better.
There is a lot of competition for work as a sound technician, but if you can build up your experience and also your competency as a technician, you will be able to secure employment in an industry relating to music/video production.
To boost your professional profile, you can obtain the Certified Audio Engineer (CEA) credential from the Society of Broadcast Engineers – although you need 5 years of experience as a technician to apply for this. The CEA exam consists of 50 multiple-choice questions that test your knowledge of safety, audio theory and operating procedures.
Salary and Additional Benefits
Working as a sound technician can be a potentially lucrative career. According to the Bureau of Labor Statistics, the median salary of a sound technician (as of May 2016) is $42,550 – the median salary being the figure at which 50 percent of workers earn more than and 50 percent earn less than, meaning it gives a good indicator of the average salary.
According to the same source, the lowest 10 percent of earners working as sound technicians were making less than $22,040 and the highest 10 percent of earners were making more than a staggering $84,520. How much money you earn will depend on a number of factors – most notably, how much experience you have, where you're working and who you're working for.
In terms of additional benefits that come with the role, you may be entitled to several different things depending on your employer – you may work for a company that offers perks like health/dental/travel insurance, vacation & sick leave and pension contributions; but be sure to check with your employer as this will not be the case across the board and varies between companies.
Sound technicians are often needed in some of the most interesting places – you may be working behind the scenes of a huge concert by one of your favorite bands; or on location on a high-profile film. It's a job that allows you to be near some events that mean a lot to you while playing an important part – but being able to maintain a private life when the lights go down.
As a sound technician, you may also have access to use the high-tech equipment that comes with your job while not working, which may appeal to a lot of people who have a personal interest in music and performing.
Similar Occupations
You may be reading about the career of a sound technician and seeing a lot of aspects of the job that appeal to you, but would also be interested in hearing about more jobs that share similarities with it. Thankfully, there are other jobs out there like that of a sound technician that don't require you to have a college degree – jobs like that of a computer support specialist or a telecom technician.
Computer support specialists provide help and advice to computer users and organizations. These specialists either support computer networks or they provide technical assistance directly to computer users. If you've got the patience and mindset of a sound technician, and a passion for IT, then working as a computer support specialist be the job for you.
Telecom technicians, set up and maintain devices that carry communications signals, such as telephone lines and Internet routers. It is a job that requires a similar eye for detail to a sound technician, but obviously revolves around telecommunications as opposed to audio.
Conclusion
Working as a sound technician can be a challenging and rewarding career that offers a good salary. It also does not require a college degree, meaning you can set yourself on the path to a good career without attaining a degree and being weighed down with extortionate student debts.
College has an important part to play in society, but 3rd level education isn't for everyone. If you would prefer to enter a career that you're passionate about, a career like that of a sound technician, you may not have to go to college – be sure to take some time and assess your options before a committing to a degree.
I never went to college, and it ended up being the best decision I ever made. Almost a decade ago I learned how to create my first online business, and now I work full time from home. The best part is that I set my own salary, and set my own schedule. If I want to make more money, I work harder. If I want to work less, I just take the day off!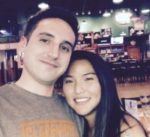 Nathaniell
What's up ladies and dudes! Great to finally meet you, and I hope you enjoyed this post. My name is Nathaniell and I'm the owner of One More Cup of Coffee. I started my first online business in 2010 promoting computer software and now I help newbies start their own businesses. Sign up for my #1 recommended training course and learn how to start your business for FREE!