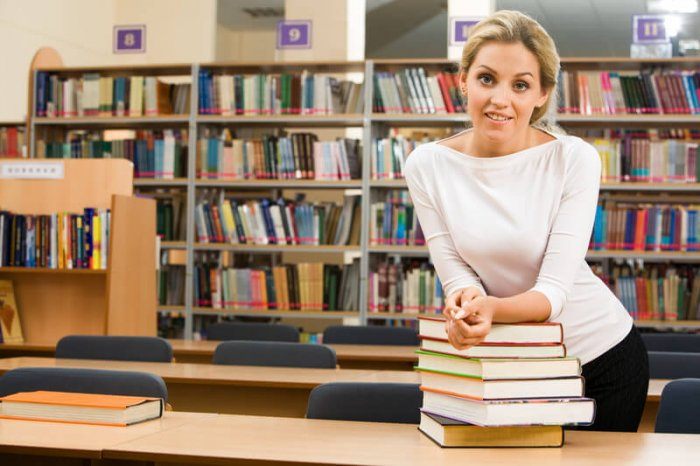 If you are a book lover – someone who is truly passionate about literature and the maintaining of it in society – then you may be interested in becoming a librarian. It is a job that lets you literally be surrounded by your passion, in a quiet working environment and provides a great salary – without you needing to get a college degree.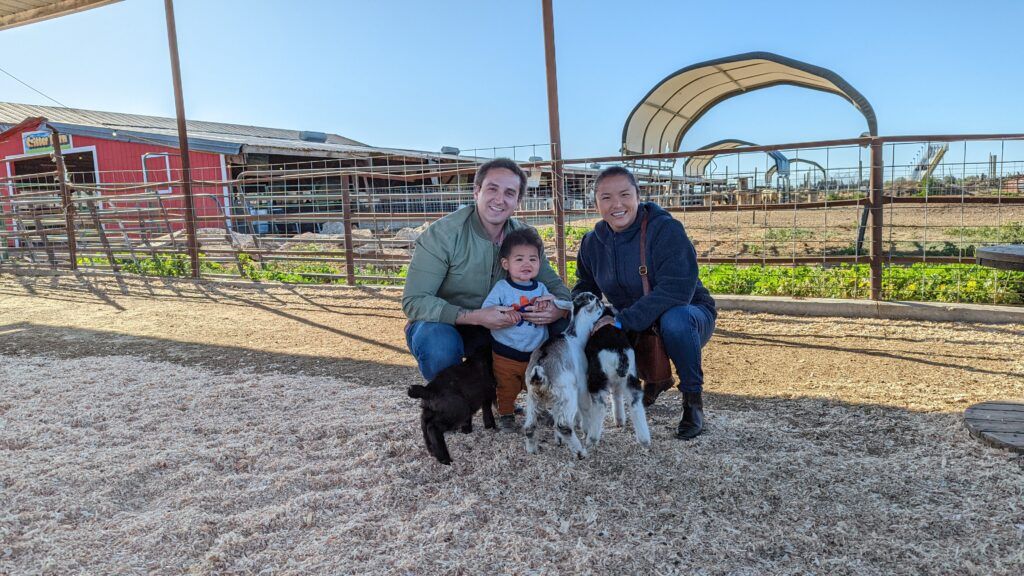 Are You Ready To Work Your Ass Off to Earn Your Lifestyle?
Are you tired of the daily grind? With a laptop and an internet connection I built a small website to generate income, and my life completely changed. Let me show you exactly how I've been doing it for more than 13 years.
College appeals to plenty of people, but it's not something that everybody is interested in or something that is necessarily open to everybody. There are restrictions such as the extortionate fees and the delay in entering the working world that put people off, but this does not mean you can't have a great career that you are passionate about, such as that of a librarian.
Librarian's help people find information and conduct research for personal and professional use. Their job duties may change based on the type of library they work in, such as public, academic, and medical libraries.
Over the course of the following article we will look to answer questions you may have such as what the salary of a librarian is and how to become one. We will also look at the skills required for the role, some similar occupations and the additional benefits of the career. Firstly though, we will have a more in-depth look at the day-to-day tasks that come with the role.
What Does a Librarian Do?
There are so many different types of librarian. There are public service librarians, reference and research librarians, archivists, electronic resource librarians and so many more – it can be difficult to pin down the exact daily tasks of a librarian but there are some things that are universal across the occupation and its many forms.
The main role of the librarian is to assist library patrons where possible; helping them to conduct research and find any information that they may require. This requires an in-depth knowledge of a usually enormous amount of resources, so that you can point people in the right direction. You must help patrons when it comes to evaluating search results and reference materials.
Another major role of the librarian is organization of the library and its materials. They must make it so that all materials are clearly signposted and easy-to-find, which is no small task considering how many materials there will likely be. There is also a great deal of maintenance in ensuring collections remain together. In order to aid with the finding and maintenance of these materials, librarians must develop and contribute to a database of library materials.
The library also plays a very important part in many communities, and the librarian can help promote this by having (and indeed teaching) classes about information resources and mores. By setting up a plan of programs such as storytelling for young children, the librarian is bringing more people into their archive and offers an excellent resource.
Libraries are always evolving, so librarians must always be on the lookout for and researching new books and materials and choosing to add them to the library's collection. This is also relevant in relation to technology – they must also research and buy new computers and other equipment as needed for the library.
A lot of working as a librarian takes place in an administration capacity, and this is also the case when it comes to preparing library budgets to ensure that the institution runs as smoothly as possible with the use of the available finances.
What Skills Does A Librarian Need?
Working as a librarian requires you to be meticulous, and this in turn requires you to be skilled in several different areas and have many different positive traits; some of these are listed below:
Passion for Books
The first thing you will need on the path to becoming a librarian is a true passion for what will become the bread and butter of your job – books! If you're the kind of person who is fascinated with expanding their knowledge through reading, then it will stand to you in the librarian profession, as a passion for the subject will make your job so much easier.
Customer Service Skills/Communications Skills
So much of working as a librarian takes place working with people. Librarians must assist the patrons of their library with the location of resources, the checking out of books, giving a hand with research and more, while also having exceptional customer service skills.
Research Skills
Perhaps the most important job of librarians is to be highly accurate custodians of the physical and digital collections for which they are responsible. This means that they must be able to assist with finding materials for clients even when provided with minuscule information. This requires excellent and accurate researching abilities.
Technology Skills
Libraries are often the place that people go to access technology not otherwise available to them. Librarians must keep-on-top of the ever-changing world of technology, which has a large influence on the way people use the library. Nearly all library's now have options such as digital collections and cataloging systems, so librarians must ensure that they are familiar with this technology as it is introduced so that they can best implement it for their patrons.
Organization Skills
Librarians organize materials and equipment to make it easier for people to find information. They also supervise support staff to handle these tasks at larger libraries. Librarians also organize programs and events for the public such as lectures, book discussion groups and children's programs. They are responsible for providing a safe and neat environment for visitors and staff, and as such, require very good organizational skills.
How Do You Become A Librarian?
Becoming a librarian does not require you to have a college degree. It is true that the most general path into becoming a librarian is by obtaining a degree in library science, but it is not a necessity to have obtained a degree in the field. Instead, you can work your way up from an entry level position in a library or archive, broadening your skills, knowledge and experience to a point where your experience is more relevant than any degree.
This means starting out in a position as a librarian's assistant. As an assistant (sometimes called a technician) you help out with the running of the library. This encapsulates many of the tasks of a fully-fledged librarian, however with less of a focus on administration and more so on helping out in all aspects where needed, such as helping patrons find what they're looking for and assisting them with loaning of materials.
To become a library's assistant, you generally do not need any specific qualifications – as long as you are over the age of 18 years of age and have a high school diploma, you are free to apply for the role. Again, obviously, you will need a passion for books, but not just that. Much of working in a library – as a librarian or an assistant – requires you to deal with people and their queries, so you must have good customer service and communication capabilities.
Getting a high-level librarian job without a degree can be difficult due to the competitiveness for places at the top of the library chain. It may be a good idea to search for entry jobs in smaller or rural libraries if you're looking to translate administrative skills in a top position. While libraries in rural areas and libraries with smaller patron numbers often pay less than larger library systems, it can be a great way of developing your skills and getting a top position, which is less likely to require a degree, even for top positions.
By starting in a smaller library, you'll gain valuable experience and may get the opportunity to further your education while you're there. You'll then have the ability to transfer your experience and the skills you've developed to wherever you would like.
If you would like to get an advantage in gaining employment and developing your skills, you could get certification from the American Library Association (ALA), who offer programs that will teach you through programs in library technology that include coursework in acquisitions, cataloging, circulation, reference, and automated library systems.
Salary and Additional Benefits
Working as a librarian can be a very lucrative career choice. According to the Bureau of Labor Statistics, the median salary in the job as of May 2016 was $57,680 (the median salary is the figure at which fifty percent of those working in the profession earn more than and fifty percent earn less than). This works out as approximately $27.73.
To give a better idea of the salary range of a librarian, the same source lists the lowest ten percent of workers as earning less than $34,100 per year and the highest 10 percent of earners making more than $90,140 per year.
There are a lot of factors that go towards determining the salary of a librarian. Where and what the library is plays a big part – is it a public library; a university library; a library within a high school, etc. – will affect your salary. How much experience you have in the profession will also play a part, as will what area/region you are working in.
In terms of additional benefits that come with the role, as well as working in an environment where you're surrounded by something you are passionate about, you will also generally be entitled to perks from your employer. They will extend to things such as health insurance, pension contributions, sick leave, vacation days and more. Be sure to consult with your employer as these may differ from place to place.
As well as getting personal fulfillment from helping people discover something you're passionate about, you'll also get first dibs on popular items as they make their way into the library, which may have a large appeal to many people!
Similar Occupations
The career of a librarian may have vast appeal to you, but it's always good to hear about other jobs. Thankfully, there are other jobs out there that utilize a similar skill-set and also do not require a degree – jobs like that of a library technician and an archivist.
Library technicians help librarians with all aspects of running a library. For a library to run smoothly, librarians and library technicians must work hand-in-hand to ensure that patrons are looked after and library materials are organized. Technicians act as assistants to the librarian, and help with administrative tasks as well as on the library floor.
Archivists appraise, catalog, and preserve permanent records and historically valuable documents. Archivists and librarians work in very similar occupations, although in different settings. The core focus of both jobs is to preserve and educate – with archivists maintaining records and items that do not full under the umbrella of a library, such as rare one-off documents.
Conclusion
Working as a librarian can be a fulfilling and rewarding career that allows you to be surrounded by something you're passionate about. It also pays a great salary and can be accessed without a degree.
Because college is so time and finance consuming, you should investigate your options before committing. While college and getting a degree is very important to some people, it's worth remembering that it is not the only way to get your foot on the ladder of a great career!
I never went to college, and it ended up being the best decision I ever made. Almost a decade ago I learned how to create my first online business, and now I work full time from home. The best part is that I set my own salary, and set my own schedule. If I want to make more money, I work harder. If I want to work less, I just take the day off!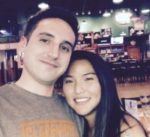 Nathaniell
What's up ladies and dudes! Great to finally meet you, and I hope you enjoyed this post. My name is Nathaniell and I'm the owner of One More Cup of Coffee. I started my first online business in 2010 promoting computer software and now I help newbies start their own businesses. Sign up for my #1 recommended training course and learn how to start your business for FREE!