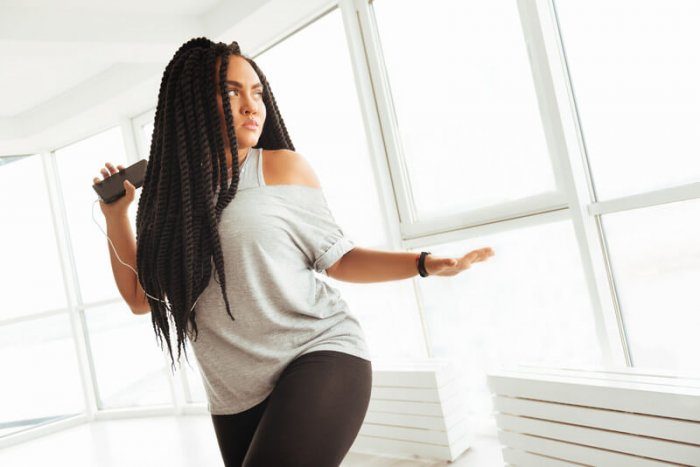 If you are looking for a fun and rewarding career that offers a good salary and does not require a college degree that allows you to express your creativity, then perhaps working as a choreographer could be for you.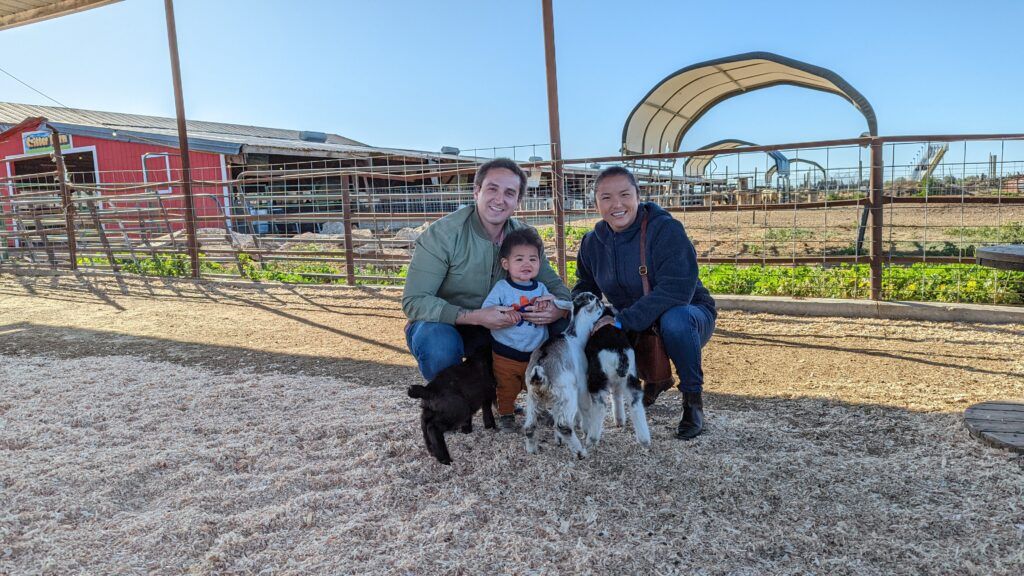 Are You Ready To Work Your Ass Off to Earn Your Lifestyle?
Are you tired of the daily grind? With a laptop and an internet connection I built a small website to generate income, and my life completely changed. Let me show you exactly how I've been doing it for more than 13 years.
Going to college and getting a degree can prove a roadblock for some people on the way to their dream jobs because of the fees and debts that come with attending third level education, but it doesn't have to with careers like that of a choreographer out there.
The core goal within the job is invent, edit, practice and perfect routines to ensure that they are up to an impeccable standard.
Over the course of this article we will provide you with more information about the job, such as what the salary of a choreographer is. We will also look at how you go about becoming one; the skills that see you excel in the role; the additional benefits that come with being in the job; and some occupations that utilize similar skill sets that may also appeal to you career-wise. First though, we'll have a more in-depth look at what exactly a choreographer does on a day-to-day basis.
What Does a Choreographer Do?
So, what does a choreographer do? Well, choreographer's choreograph; that is to say that they direct and design the routines that are used in dances, performances and coordinated scenes. It is a role that requires exceptional creativity and provides a platform to see one's ideas in relation to movement produced and recreated.
The role of a choreographer requires you to be intensely focused and detail-oriented. Choreographers create original routines and develop new interpretations of existing dances. There work takes them across places such as dance schools, theaters, dance companies, and movie studios.
The work of a choreographer begins long before the routine begins practice. They must put together the moves that will be performed in sequence; in turn crating what will become the dance or required routine. Accompanying this, they may need to choose the music required, or, if this has already been selected, tailor it towards it.
Once the choreographer knows what they require, they can begin auditioning people for the roles they require for dancers (or within a dance company). Once they have found the people that are right for the roles, they must work with costume designers to designate what they would like from costumes and with other artistic aspects of their performance, such as set designers.
Once all of this has been completed, the choreographer can begin to educate their performers about the complex dance moves they will be performing. It is likely that they will need to personally showcase how these moves are done correctly to adequately showcase what they are looking for. The dancers must then perfect the choreographers routine.
A choreographer's education never necessarily ends – they must always be studying new and emerging types of dance so that they can continue to innovate when designing new creative dance routines.
Outside of choreographing and the performing elements of the job, it is likely you will also need to assist with the administration part of the job such as budget records.
What Skills Do You need to Be a Choreographer
Working as a choreographer requires a great deal of skill and expertise. Many of the skills you will develop on the job and in the industry, but there are some that can be ingrained into you that you can build upon. Below, some of the skills that will see you excel in the role are listed:
Technique
As a choreographer, you need to be intricately informed about all manner of forms of dance – from the basic steps to advanced routines. The director of a production needs to be able to put their faith in a choreographer that they will be able to appropriately encapsulate what they are looking for in terms of performance to best match the required narrative. As such, choreographers need to be experts when it comes to the vast array of techniques that may be needed within their routines.
Creativity
Choreographers must have creative talent because they rely on their own ideas to choreograph dance routines – they must be able to translate ideas into physical movements. This also requires choreographers to be adaptable, as plans may not always work out, so they should be able to use their creativity to adapt their routines.
Leadership skills
As a choreographer, you need to command and direct the group you're choreographing. This requires you to have good leadership skills – you need to be firm and precise, as well as empathetic and encouraging. You need to be able to understand your dancers limits while also being able to motivate them to push themselves further.
Discipline (& Physical stamina)
Choreography involves many long, tedious hours of rehearsing to get dance moves right. This means a choreographer must be able to focus on one task for a potentially very long time, until the routine is perfected. This will also require them to have good physical stamina, as they will be on their feet all day showing how to perform moves, which can be exhausting.
Teamwork
Most dance routines involve a group or pairs, so dancers must be able to work together to be successful. As the choreographer, you must be able to foster great teamwork among your performers but also along with them – you are also part of the team – you must trust them and they must trust you.
How Do You Become a Choreographer
The most popular entry-point to becoming a choreographer is from those who have already had a background in dance. Nearly all choreographers begin their careers as dancers. While working as dancers, they study different types of dance and learn how to choreograph routines. This is perhaps the best way to become intimately familiar with what is possible within a routine, and as such most choreographers have extensive dance experience and have been dancing since they were quite young.
The next step to becoming a choreographer after gaining experience as a dancer is to become a choreographer's assistant. This role requires you to help the choreographer out by learning what is required from them and then relaying it to the performers, after which the choreographer will come in once more and tighten things up.
Once you have worked as a choreographer's assistant, you can then become an associate. As an associate, you work in tandem with the choreographer while also performing the tasks of an assistant, meaning that you will be contributing steps to the routine at the planning stage.
Once you have racked up experience as a dancer, as an assistant and as an associate on productions, you can put yourself into consideration to choreograph projects.
If you are looking for some further certification, you can find out where to find it by consulting with the National Association of Schools of Dance, whereas of May 2016 there are approximately 70 different accredited courses in the country. Most programs include coursework in a variety of dance styles, including modern dance, jazz, ballet, and hip-hop.
It's worth noting that working as a choreographer can be a very demanding career and requires a lot of confidence, creativity, skill, patience, focus, determination, and a love and passion for dance. If you have this passion, then the reward will be well worth the hard work as it is provides enormous creative fulfillment and the immediate positive feedback of a captivated audience.
It's also a career that offers good scope for growth within the profession, with jobs such as creative director available to move onto. Creative directors outline what they want from performances but do not create the steps.
Salary and Additional Benefits
The median salary for people working within the choreography industry is approximately $48,240. The median salary is a figure that is determined by finding the wage at which fifty percent of workers earn more than and fifty percent earn less than, meaning it give a good indication of the average salary within the industry. This salary works out at approximately $23.19 per hour.
Your salary would not be as high as $48,240 starting out obviously, so to give you a better idea of what your salary could be, the salary range of choreographers is estimated to be between a starting point of $21,520 up to $94,400. This means that the lowest 10 percent were earning less than $10.35, and the highest 10 percent were earning more than $45.39.
There are several factors that are important in determining what your salary will be. How much choreography experienced you have accumulated; who you are working for (who you have worked for in the past may also be relevant); and where you are working (as in what area/region).
In terms of additional benefits that come attached to working within the choreography industry, you will have the opportunity to work professionally in a field in which you have creative passion. Not many people get to work with something that they're truly passionate about outside of a work setting, but this is the case with choreographers.
You may also be entitled to perks from your employer. These amount to things such as health/dental insurance, vacation days, sick leave and pension contributions – but be sure to consult with your employer about these benefits as they may differ between companies.
Similar Occupations
Working as a choreographer may seem like a the perfect career for you and an excellent way to use your creativity, but there are some similar jobs out there -that also don't require a degree – that you may also be investigating further – jobs like that of an actor and a musician.
Actors express ideas and adopt characters personas in all forms of performance media such as plays, television shows and movies. It is their job to bring the vision of directors and writers to fruition in an effort to entertain and educate an audience. Dance and acting have a lot in common – they are both performance styles that require you to be incredibly convincing and passionate.
Musicians and singers play instruments or sing for live audiences and in recording studios. If you would prefer to be more directly involved in the performance and have both a passion and talent for music, then you may be interested in the career of a musician.
Conclusion
Working in choreography can be a fantastic outlet for creative people to work in a fulfilling job where they can utilize their talents while also making a great salary. It's also a good job that does not require a college degree.
College is a very important part of society, but it isn't for everybody. It may seem like their is a pressure to go to college and get a degree in a field relating to your chosen field but it's not always necessary – as careers like that of a choreographer prove so be sure to assess your options before committing to anything!
I never went to college, and it ended up being the best decision I ever made. Almost a decade ago I learned how to create my first online business, and now I work full time from home. The best part is that I set my own salary, and set my own schedule. If I want to make more money, I work harder. If I want to work less, I just take the day off!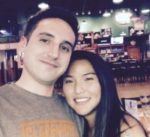 Nathaniell
What's up ladies and dudes! Great to finally meet you, and I hope you enjoyed this post. My name is Nathaniell and I'm the owner of One More Cup of Coffee. I started my first online business in 2010 promoting computer software and now I help newbies start their own businesses. Sign up for my #1 recommended training course and learn how to start your business for FREE!