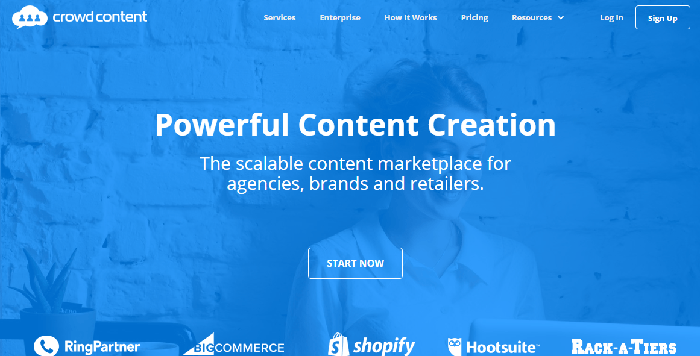 Introduction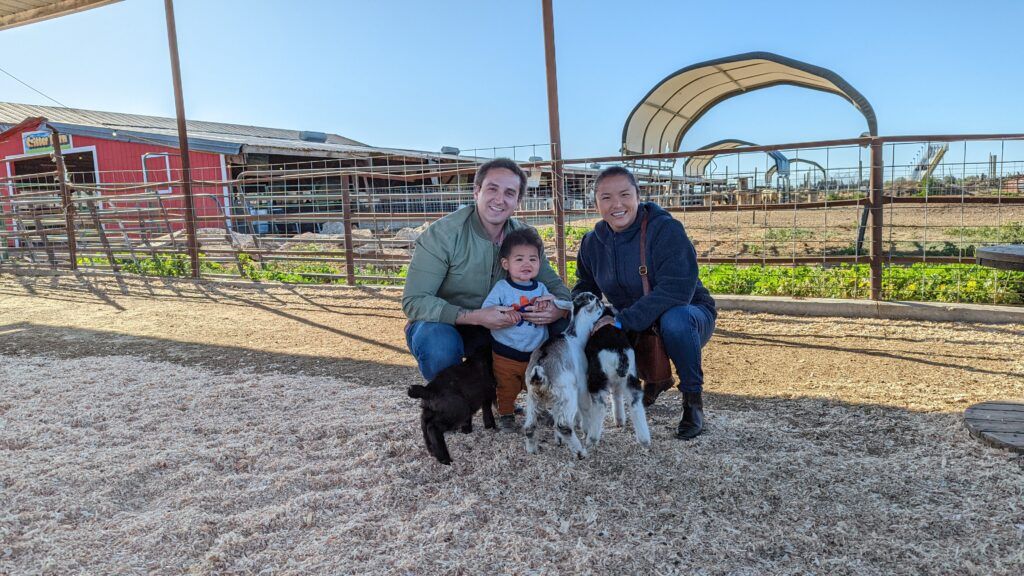 Are You Ready To Work Your Ass Off to Earn Your Lifestyle?
Are you tired of the daily grind? With a laptop and an internet connection I built a small website to generate income, and my life completely changed. Let me show you exactly how I've been doing it for more than 13 years.
The design of Crowd Content is typical for a content mill. It's client-centric and professionally done.
The one thing that separates the opening page from others is its focus on products, which include:
Blog posts
Product descriptions
Tweets
Facebook Posts
Metadata
Ebooks
White papers
Press releases
New letters
It's odd to run across a list of products on an opening page. Most content mills offer a breadth of everything without mentioning exactly what they have in mind.
Crowd Content thinks it knows what clients want in an online existence and offers it in a concerted manner.
Did I get work with Crowd Content? Yes and I think it's a good site for other freelance writers looking for paying work.
Freelance writers looking for paying work are brought to the above page after selecting the "Sign Up" link on the previous page.
Getting started with Crowd Content
Just don't expect a red carpet welcome.
Writers must hit the not-so-obvious "Sign Up" link at the top right of the screen. There are no other links for freelancers throughout the page, even after hitting the "Careers" at the bottom.
After hitting "Sign Up," freelance writers are brought to a page with three choices — enterprise, self-serve, or worker. Selecting the last one will bring you to a "Workforce" page, which is the beginning of the sign-up stage.
Areas of focus are next. At the time this review was written, Crowd Content was looking for:
Writer – Enterprise clients
Editor – Enterprise clients
Writer – Bloomingdale's category descriptions (closed)
Writer – Marketplace
Writer – Best Buy descriptions
Editor – Best Buy descriptions
Editor – Marketplace
After selecting a specialty from the list, fill in the fields to create a username and password.
Crowd Content is definitely more interested in your privacy compared to other sites. They do want some personal data for the sign-up stage, but the information seen by clients is done via a pen name.
After filling out some initial information, I got the following message:
This is the acceptance message a freelance writer receives after filling out the initial sign-up information. There is secondary data the content mill wants after this preliminary stage.
I guess I'm in.
Getting started with Crowd Content — Chapter Two
Being a Crowd Content writer means you have access to "work opportunities," which there are actually — and surprisingly — a bunch.
At this time, the site had a lot of writing and editing work in the product descriptions arena. They also had "marketplace" positions, which Crowd Content says are basically writing gigs that include blogs, website content, social media posts, and other projects for various clients.
Getting a "marketplace" job required a 150-word to 200-word blog example that had to have, among other attributes, Associated Press (AP) style, a subhead, a call to action and a link to a relevant article.
Freelance writers can choose to write "product descriptions." There were two opportunities for this type of work and freelancers need to answer some AP-style questions and submit two example product descriptions to qualify. Once accepted, the writer is part of a team.
Conclusions? You are accepted to Content Crowd immediately but face a secondary level of testing to be cleared for a specific project. This makes Crowd Content a little different than a lot of other content mills. Most have a one-size-fits-all test for their candidates.
Also, Crowd Content is big on rules and guidelines. They have very strict adherence to AP and grammar styles and freelancers are wise to follow the 14-page set of rules that can be accessed once accepted to the site.
After applying for a couple of projects, which took a little more than an hour, it was time to wait.
Reviews of Crowd Content
There were a number of negative reviews on Glassdoor.com, which is a good site to see how freelancers feel about a content mill.
There were a lot of angry folks who disagreed with having their work rejected, or in need of revision. These disagreements are noted, but there are two sides to every story.
I feel that Crowd Content has standards and a process for reaching them. Sometimes the arrangement can be a little difficult for some people to bear.
One concern consistent with reviewers is the lack of work. There are several categories tasks could fall under, but apparently, that doesn't necessarily mean there will always be tasks available in that category.
Reviewers were also alright with the pay, which was on average above that of other content mills but was "always" paid on time.
There are a lot of reviews of Crowd Content on different forums and sites like Glassdoor.com. It's a reflection of the company's success since it started in 2011. This activity, in my opinion, is a positive attribute.
This is the job page a writer sees when accepted to the product description project at Crowd Content. The site is one of the better content mills on the market, in this reviewer's opinion.
Working for Crowd Content
Freelance writers at Crowd Content have access to four tabs:
Apply For Work
My Work
Marketplace
Managed Projects
This dashboard is where writers will spend most of their time. Although the dashboard is fairly typical, there are a couple features that stand out. This includes a little rabbit to the right of the tabs.
This represents the TAT score, a measure of the speed a freelance writer's finishes a project starting from the point of accepting a project. The quicker they finish a project from the point of accepting the higher the score.
For example, if it takes three hours from time of acceptance to complete a 300-word story the TAT score is 100 WPH. Reaching this goal qualifies a writer for a bonus.
There is also a three-strike rule. In short, if a freelance writer accepts an assignment and then blows it off, that's a strike.
After three strikes, a writer is out. However, strikes can be taken back with completed projects.
I was cleared to write product descriptions for one of Crowd Content's corporate clients. The work was pretty simple and paid OK rates. The most notable aspect was the level of quality of the content in the end.
Everything I wrote went through a human editor, not some AI program checking for plagiarism and simple grammar. The feedback defined how the client wants these product descriptions and really made a connection between the 24-page long writer guidelines and the actual writing.
After my initial round of product descriptions, editor direction showed me how to be successful and the critique wasn't all "judgey." They treated me like one of the team and not some subordinate.
Getting Paid by Crowd Content
Once projects are completed and accepted, Crowd Content pays via PayPal on a weekly basis on Fridays. A project is considered complete when it goes through QA and an editor. It must go through that process by the previous Thursday by 11 p.m. EST.
An account must have $10 earned before pay can be transferred.
Pros and Cons of Crowd Content
Pros
High standard of writing
Lots of help in the form of guidelines and communication
Ease of dashboard
Helpful Forum with quality discussions about nerdy things like grammar
Accepts applications from U.S., Canadian, U.K., and Australian writers
Different levels of writing, the higher the level the more pay
Cons
Pay is OK but not exceptional
Guidelines a little intimidating, especially at the pay rate
Work may not be plentiful
Apply for each project separately
Recommending Crowd Content
The professionalism at Crowd Content is immense.
The amount of help and attention to detail belies the site's opening page, which lacks any mention of work for freelance writers.
I like the strict adherence to AP style and the grammar rules in the 14-page guidelines mentioned earlier. I also like the 24-page stylesheet that came with the product description project.
They remind a freelancer to write well. This is good for the client too as such a high bar means writing will be done to a certain standard. It reminds me of the days of print journalism when a good publication had standards and was aware of its product.
It's this demand that, in my opinion, separates Crowd Content from a lot of other sites. Most content mills have lax directions or its expectation of high-quality writing assumes a freelancer knows what will work for the client.
Guessing what a client thinks is good work iis part of the challenge of freelance writing. At the pay rates on the market, profiting from that puzzle can be tough,
Crowd Content has clear guidelines available to all freelancers that, again in my opinion, is helpful in creating high-quality content.
I imagine it's the kind of quality clients want.
Crowd Content is very high on my list of content mill sites.
I'd recommend this site for just about every level of freelance writer out there. They have attention to detail, work (at the time of this writing anyhow), and simple acceptance procedures.
As a writer, you have an in-demand talent that can be used to earn you TONS of money online. You can earn money freelance writing, for sure, but it's still just trading dollars for hours. Personally, I recommend starting your own website! Information is the currency of the internet, so why not leverage your talents to build yourself a serious online income! Learn how to create your own blog-style website and make money through advertising.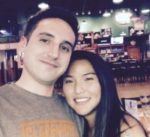 Nathaniell
What's up ladies and dudes! Great to finally meet you, and I hope you enjoyed this post. My name is Nathaniell and I'm the owner of One More Cup of Coffee. I started my first online business in 2010 promoting computer software and now I help newbies start their own businesses. Sign up for my #1 recommended training course and learn how to start your business for FREE!