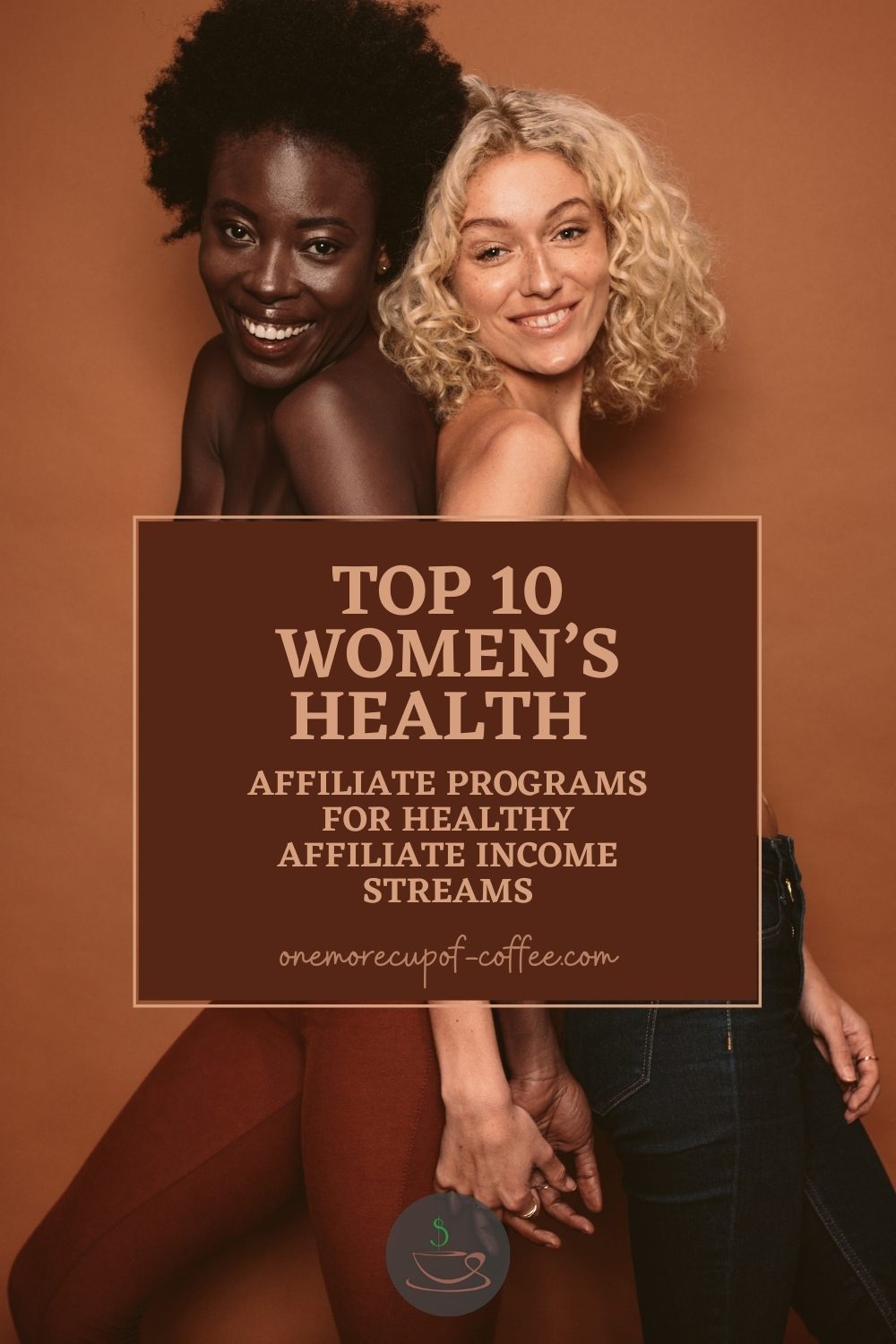 It's estimated that around 276 thousand women in the United States will be diagnosed with breast cancer this year. Women also have to deal with issues like fluctuating hormones, weight loss, fertility problems, and managing monthly cycles.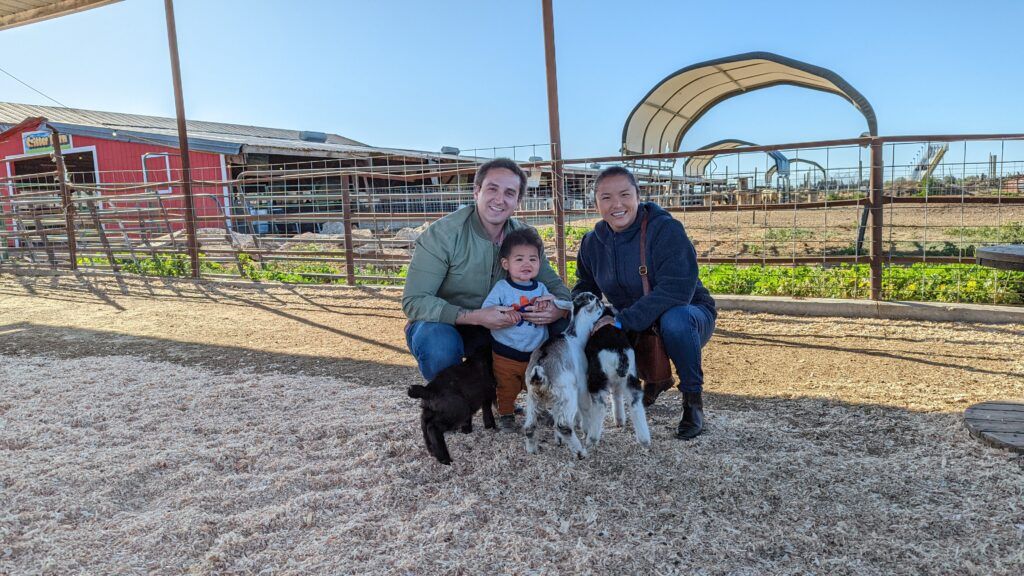 Are You Ready To Work Your Ass Off to Earn Your Lifestyle?
Are you tired of the daily grind? With a laptop and an internet connection I built a small website to generate income, and my life completely changed. Let me show you exactly how I've been doing it for more than 13 years.
Affiliates can help promote women's health to address these issues by connecting women with companies that can help. The best women's health affiliate programs cover issues ranging from nutrition and hormone tests to fertility trackers and women's wisdom workshops.
If you're interested, take a look at the following list of the top 10 women's health affiliate programs. As you read through them, think of ways you might be able to use them with your affiliate websites. I'll share some ideas at the end of the article to help get you started.

Women's Health Affiliate Programs
Pink Lotus Elements
Femallay
Fairhaven Health
Alternative Medicine Network
Zhou Nutrition
Intima
Daysy
Verisana Lab
Vibrant Souls
Women's Integrative Health
1. Pink Lotus Elements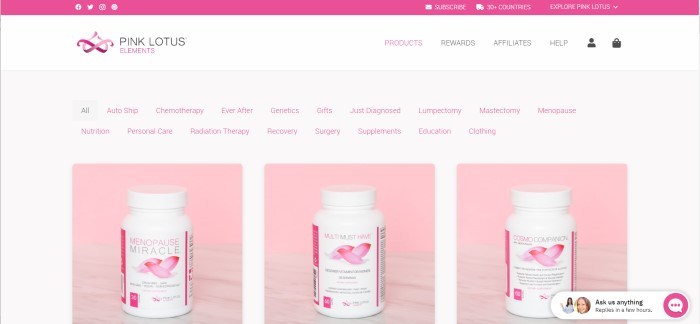 Pink Lotus Elements is a women's health company that offers products such as vitamins and supplements or skin creams. Customers can subscribe to most of these products to get them auto-shipped every month or bi-monthly.
The products address issues ranging from menopause and infertility to breast cancer and personal care. Products can be shipped to more than 30 different countries.
The commission structure is tiered, with the base commission starting at 10% for affiliates who sell up to $999. Tier two earns 15%, tier three earns 20%, and tier four earns 25%. The top tier, which is for affiliates who sell $50,000 or more, earns a commission of 30%.
This company also has a customer rewards program, a refer-a-friend program, and an ongoing contest for customers who share about Pink Lotus Elements on social media.
Why You Should Promote Pink Lotus Elements: The tiered commission structure is generous, and the lifetime cookies are a terrific perk. For customers, the rewards program, social sharing contest, and refer-a-friend program can make shopping here fun, which could result in repeat orders.
2. Femallay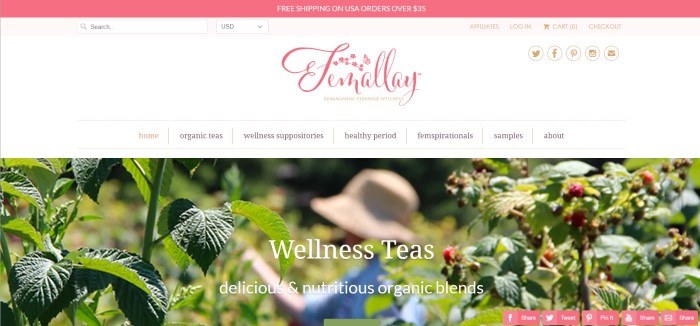 Femallay is an online feminine wellness shop that carries products that are meant to boost health and confidence in women, be safe for women's bodies, and be good for the environment.
The products offered include organic teas and vaginal suppositories that are meant to help address issues such as vaginal health or comfortable, healthy periods. These items are free of beeswax, parabens, hormones, sugar, gluten, petroleum, and glycerin, and they're all naturally antimicrobial.
This company offers free shipping on orders of more than $35. Femallay also provides a 100% happiness guarantee, which allows customers to return products within 60 days of the purchase date.
Why You Should Promote Femallay: The natural products are environmentally friendly and safe for women. The free shipping and happiness guarantee could help convert some shoppers, too.
3. Fairhaven Health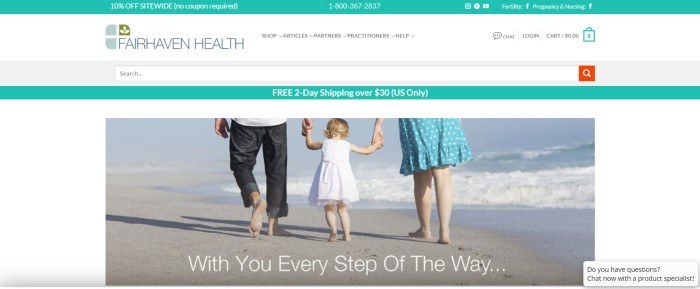 Fairhaven Health carries products for healthy pregnancies and to help address fertility issues. The products include top brands such as PeaPod, FertilAid, and Milkies, and the items range from basal thermometers and organic teas to fertility lubricants and nursing pads.
Customers in the United States can get free two-day shipping when they spend $30 or more.
The commission rate can be applied to all of the products that Fairhaven Health stocks except the OvaCue fertility monitor, which comes with a 10% commission rate. Affiliates are given access to banner ads, ad copy, and other marketing aids.
Why You Should Promote Fairhaven Health: This company has a great selection of fertility and pregnancy-related products and carries top brands that customers trust. The commission rate is decent, too.
4. Alternative Medicine Network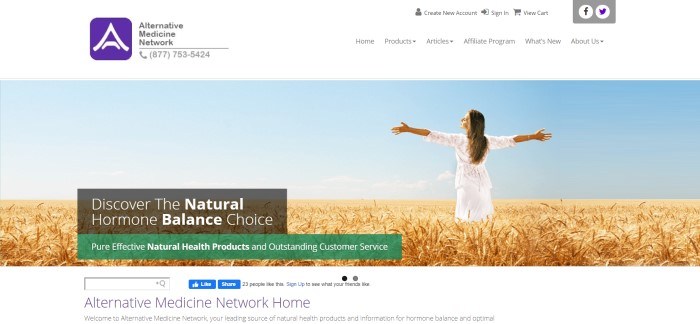 Alternative Medicine Network sells natural healthcare products for women's health, sexual health, and natural hormone balance. Products range from skincare treatments to natural progesterone cream, and many of the most popular healthcare products are bundled into value packs that save customers money.
This company also offers a 30-day, 100% satisfaction guarantee.
Affiliates are paid monthly when they earn commissions of $25 or more, and they are given marketing materials to help them promote the products. They can also order products through their affiliate link, which gives them a 10% discount on their orders.
Why You Should Promote Alternative Medicine Network: Besides a nice variety of natural women's health products, the website for Alternative Medicine Network has a library of helpful articles. The satisfaction guarantee could help convert shoppers. The value packs are another plus for customers.
5. Zhou Nutrition

The website for Zhou Nutrition has separate shopping tabs for women's health and men's health, as well as a special 'learn' tab where customers can read about holistic wellness, about the company, or how to order wholesale. The products are natural dietary supplements designed to help women and men achieve their most healthy lives.
The women's health section includes sports products, items for hormone balance and sex issues, mind and mood products, beauty products, keto support, and essential wellness items. Individual items include products such as MCT powders, thyroid support, and collagen peptides.
Why You Should Promote Zhou Nutrition: The commission rate and cookie length are decent. This company also offers a 60-day satisfaction guarantee and it ships products to more than 25 countries.
6. Intima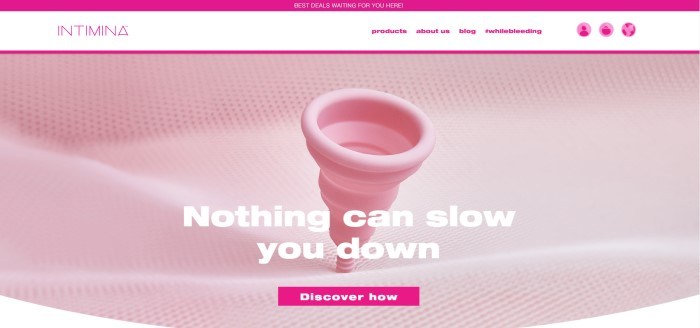 Intima is a Swedish-based women's health company offering products to support women in every stage of life. This company has a medical advisory board that offers advice and support for product development. The blog is meant to be a health and wellness resource for women, as well.
The primary products include menstrual cups for period protection. The menstrual cups are reusable, so they save customers money and are environmentally friendly, as well. They're designed for menstrual comfort without odor.
This company also sells exercise equipment to help women strengthen the pelvic floor, including weights and weight sets. Intima products are carried in several well-known retail stores, including Target, Walmart, Walgreens, and CVS Pharmacy.
Why You Should Promote Intima: Intima provides affiliate-only coupon codes to help promote the products. Intima products are innovative, comfortable, and environmentally friendly.
7. Daysy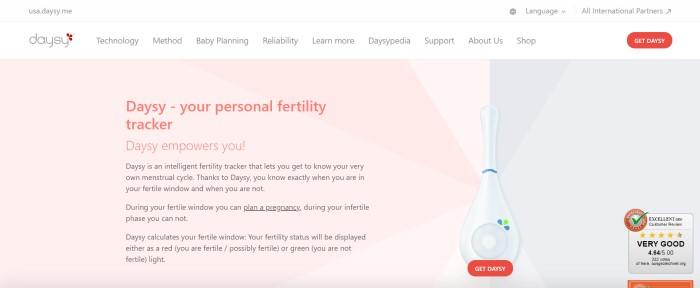 Daysy is a subsidiary company of Valley Electronics, a Switzerland-based company that specializes in fertility trackers. The Daysy fertility tracker is just one product and one company. Valley Electronics also makes products named Lady-Comp, Baby-Comp, and Pearly. The products are sold in more than 40 countries.
The Daysy website includes a support section with information such as a hormone tracking guide, a quiz, and the ability to contact a fertility expert. The company also has a refer-a-friend program.
Daysy products are smart fertility trackers that start at around $300 and go up in price to around $546. This company accepts monthly payments on all products through Affirm.
Why You Should Promote Daysy: Daysy is a smart fertility tracker that could appeal to today's tech-savvy women. The commission works out to be between 3-6%.
8. Verisana Lab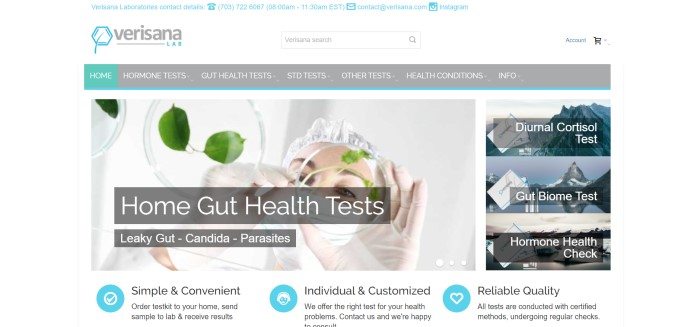 Verisana Lab offers several different types of health tests, including some designed specifically for women. These products range from tests for STDs and thyroid health to tests for women's hormones, including estrogen and progesterone.
Prices for women's health tests start at around $70 for an estrogen test or progesterone test to about $150 for a full female hormone checkup test or menopause hormone check test. A comprehensive hormone check costs around $220.
Most of the tests are saliva-based, but the metabolic typing test and tests for hypothyroidism are tested through the blood.
Why You Should Promote Verisana Lab: Information gained through Verisana Lab tests could help promote women's health and save customers money by helping them make informed decisions about how to spend their healthcare budget. This company doesn't list its commission rate or cookie length, but interested affiliate marketers can reach out to the company by email to learn more.
9. Vibrant Souls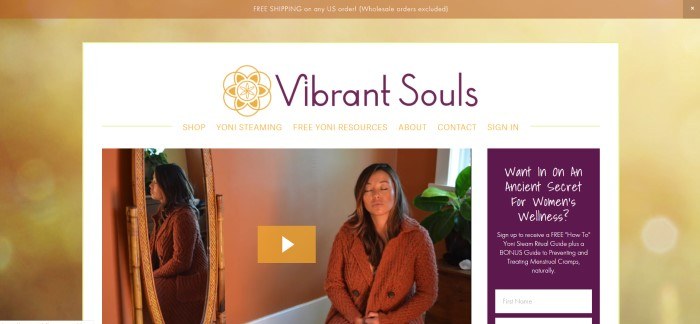 Vibrant Souls is a company dedicated to helping build women's health through regaining access to ancient feminine wisdom and paying attention to vaginal health. The website includes free resources such as women's wellness articles, information on how to perform a yoni steam ritual, and a women's wisdom virtual workshop.
The average order value is $30. Products range from herbal infusions and guided meditations to yoni steam kits and steaming seats.
The yoni steaming herbs can be purchased through a subscription, with an herbal packet delivered to customers every three months. Customers get free shipping on every order in the United States.
Why You Should Promote Vibrant Souls: The commission rate and cookie length are nice, and the products are unique and affordable. The free information could also help attract and convert shoppers.
10. Women's Integrative Health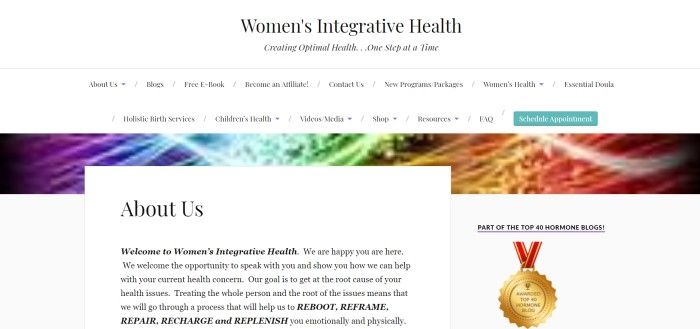 Women's Integrative Health is a company designed to help women feel better by treating the root causes of their symptoms. The blog on this website is one of the top 40 hormone blogs, and the information covers several issues, including infertility, hormone imbalances, thyroid trouble, gut health, and blood sugar issues.
The company offers several programs and classes ranging from teen pregnancy and infant massage to body awareness and frozen embryo transfer. The shop includes guides, quizzes, planning tools, reiki healing, and balancing sessions, and cleansing programs.
The website also has a tab for a free e-book, and many items in the shop are currently listed for $0. The most expensive item was priced at around $225.
The affiliate program for this company is relatively new, so the compensation details are still being worked out. Even so, interested affiliates can apply for the program and they will be compensated for all referrals once the commission rate is set.
Why You Should Promote Women's Integrative Health: The affiliate program is relatively new, so it could be interesting to see how much affiliate marketers could make with this program. The products are unique and varied with holistic and educational elements.
Affiliate Website Ideas
Now that you've read through the top 10 women's health affiliate programs, it's time to pick a niche that allows you to use these programs with your affiliate marketing websites. If you haven't been able to think of any way to use these programs yet, don't worry. I've got plenty of ideas to share.
For example, a website focusing on women's mental health could promote almost any of the programs listed above as part of a holistic mental health approach. You could also feature online therapy options, hypnotherapy downloads, aromatherapy products, and spa experiences.
Another idea is a website that offers information on balancing hormones. Besides programs like Women's Integrative Health or Verisana Lab, listed above, you could include programs for diabetes care, thyroid care, dietary supplements, and detox kits.
One final idea is a weight loss website. The programs listed above could be featured as a way to approach weight loss from a health standpoint, but you could also promote weight loss pills, home exercise equipment, keto dietary supplements, and weight loss subscription programs.
Boost Your Affiliate Earnings
These 10 affiliate programs are just the beginning of what's possible. There are hundreds of ways to earn affiliate commissions with your website, including product reviews, top 10 lists, how-to guides, and more
But what about traffic and conversions? How do you make sure your affiliate links get clicked?
I used the affiliate training here to turn my brand new website into a six-figure income generator in less than two years. Build a business, not just a pocket-money side project!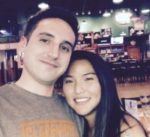 Nathaniell
What's up ladies and dudes! Great to finally meet you, and I hope you enjoyed this post. My name is Nathaniell and I'm the owner of One More Cup of Coffee. I started my first online business in 2010 promoting computer software and now I help newbies start their own businesses. Sign up for my #1 recommended training course and learn how to start your business for FREE!