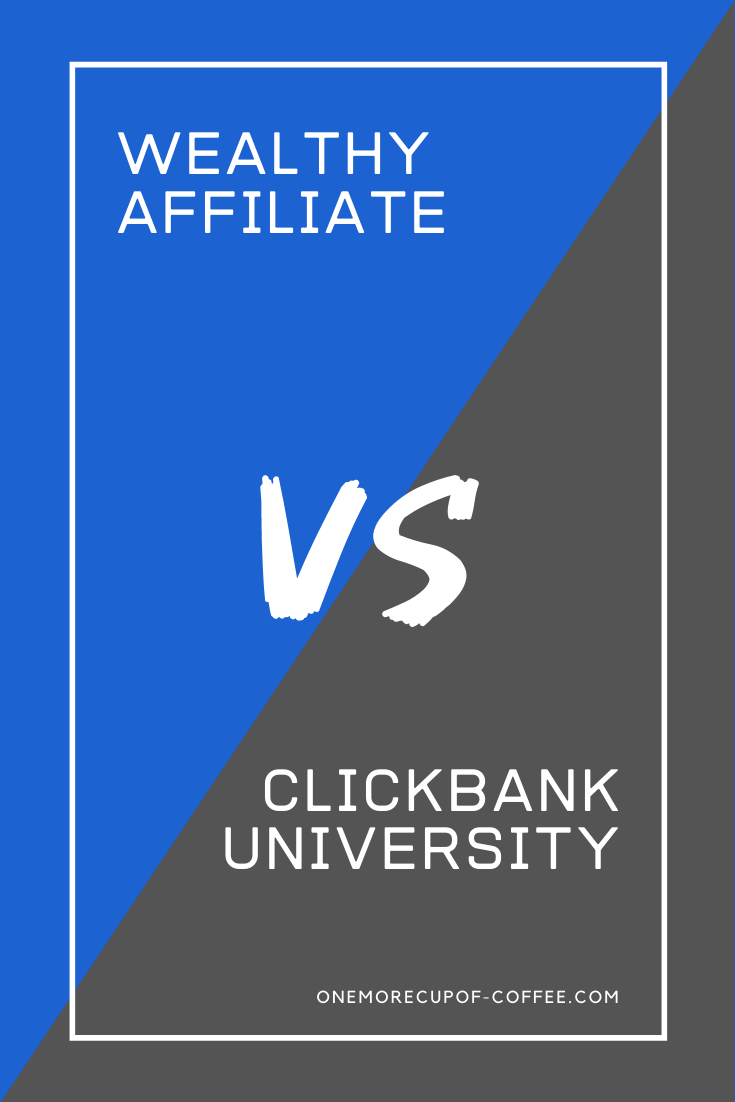 Clickbank has been around for decades, and for a long time, was the #1 place for affiliates to find digital information products to promote to their audiences. Entire courses were built around the idea of promoting products hosted on Clickbank.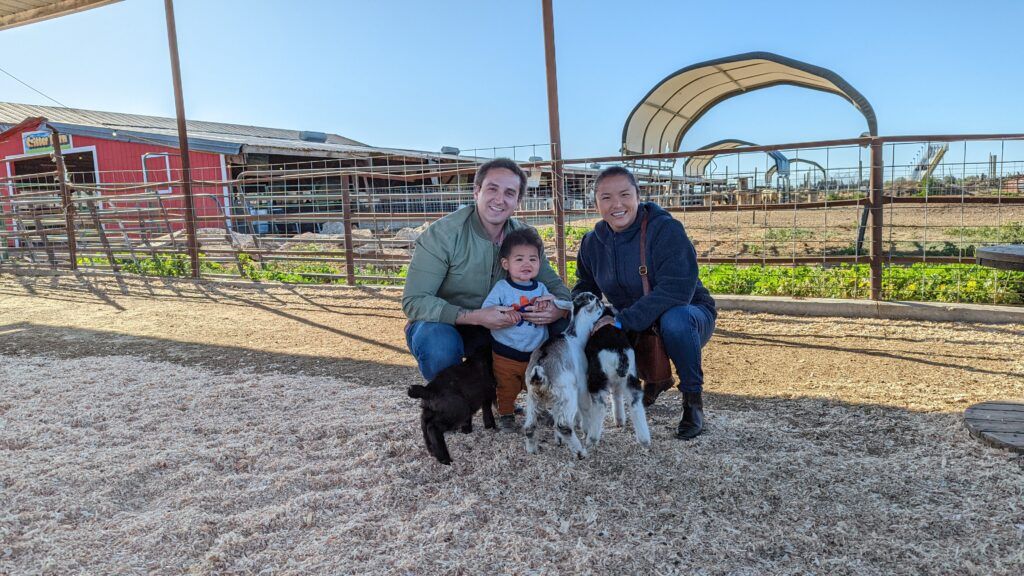 Are You Ready To Work Your Ass Off to Earn Your Lifestyle?
Are you tired of the daily grind? With a laptop and an internet connection I built a small website to generate income, and my life completely changed. Let me show you exactly how I've been doing it for more than 13 years.
Since then, it's waned in popularity – just in time to launch their own affiliate training course called Clickbank University! Jokes aside, it's a pretty well known course, and although I have a lot of criticisms of it, it's not that bad.
How does Clickbank University compare to Wealthy Affiliate, my personal recommendation for anyone trying to break into affiliate marketing?
Full Reviews
Those reviews are in-depth, and featured a lot of detailed information about each company, including strengths, weaknesses, and best target audiences. For this comparison however, I just want to briefly cover the main relevant areas for you to make your decision on which one to buy.
Cost
On the surface, Clickbank University and Wealthy Affiliate look like they cost the same, but there's more to the story. Sure, both cost about $50/month ($47 vs $49), but what happens before and after that?
With Wealthy Affiliate, you can join for free. No credit card needed! Then, your first month will be discounted to $19, and then you'll be charged $49/month after that. With Clickbank, there's no free version you can join, although they do have a money back guarantee.
However, as you join Clickbank, you'll be offered a series of other products which cost a lot more money. Everyone hates those, right?

After that, you'll still need to pay for stuff at Clickbank U. For example, you'll need hosting. You can get some cheap hosting for $10/month, but for a website that earns money and gets loads of traffic, you'll need better hosting which can cost $50 – $250/month for multiple website hosting. Wealthy Affiliate on the other hand, includes WordPress optimized, managed hosting in their price.
In terms of upsells for Wealthy Affiliate, they'll offer you a membership to Jaaxy for keyword research, which is $19/month, but you can opt out of this and use the free version as part of your membership.
So if you buy everything offered to you from each of these companies, with CBU you're looking at $738 up front, and $57 -$97 recurring (depending on hosting). With WA you're looking at $0 up front, then $68 recurring.
Training
Quality
Originally, I gave Clickbank University an okay review just to be nice, but looking at this product again in 2020, it's clear that they've cut a lot of corners. I'm gonna have to go back and edit my review now. The affiliate training is garbage. WTF man. There aren't even any over the shoulder tutorials, example websites, or step by step training. It's all green screen explanations of how the "affiliate marketing process" works.
In fact, I've got to show you this. In their "downloadable materials" section, here's what the PDF looks like. That's it. Notice the top of the page where is says 1/1. That means there are no other pages. WUT.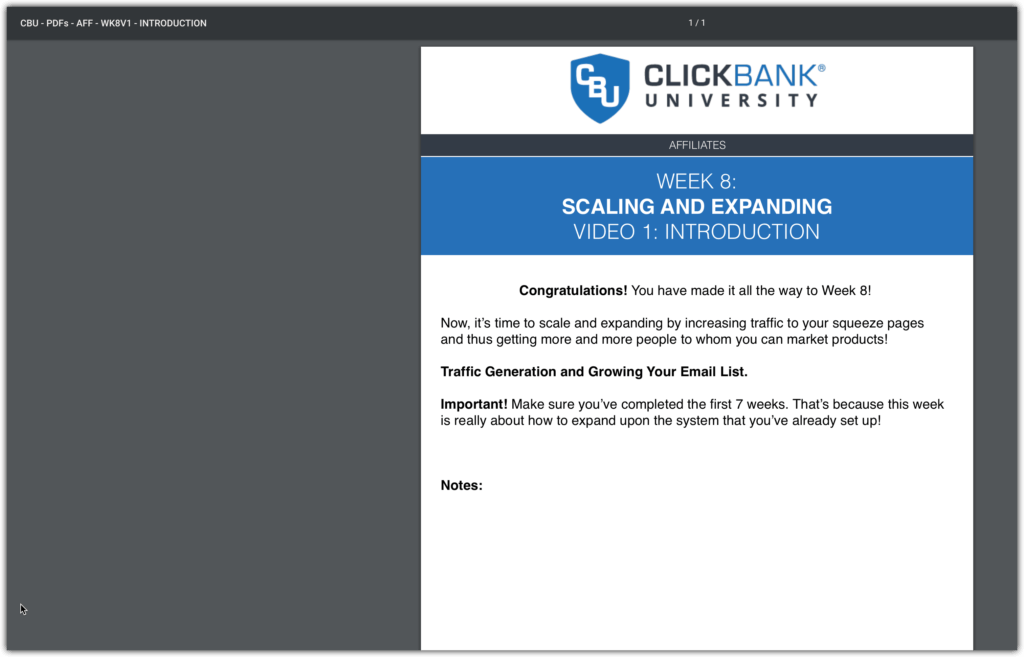 In contrast, Wealthy Affiliate has over 1000 training modules. 50 modules are part of the core training, but there are also member created modules spanning the spectrum of everything that's possible in the world of affiliate marketing. Plus, there are hundreds of hours of webinars from previous years.
Training includes video, written text, images, and all of the core training modules are done in HD video with accompanying text.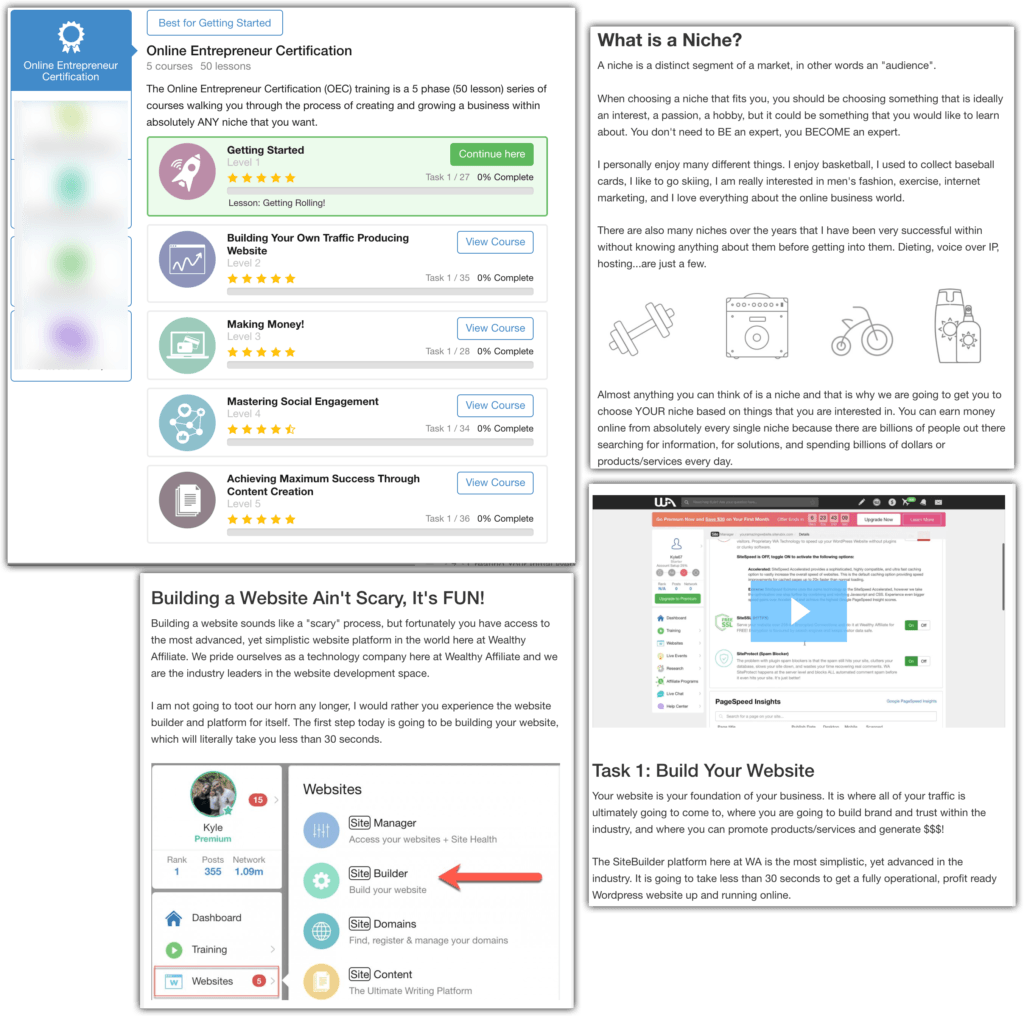 Focus
Wealthy Affiliate focuses on a very specific thing – building an affiliate website based around a topic you find interesting. Doesn't matter what the topic is, you can make money from it. I've personally build sites that made money on weird topics like edible gold and motion sensor sprinklers, and I've seen amazing, profitable websites on other diverse topics like special needs education for children, Christian family life, Netflix movies, cannabis grinders, and beat making software. Anything goes.
Clickbank University on the other hand isn't very clear about what their goals are, except to "make money online". When you join the course, you actually have two options. You can become a vendor and create your own product to list on the Clickbank marketplace, or you can become an affiliate, and promote the products on the marketplace.
Neither of the courses do very good in showing examples or creating a step by step process in achieving those goals. However, the product creation training is much more robust and thorough than the affiliate training. I didn't complete the product creation training because I was focused on doing the affiliate training, so you may get more value out of CBU if you are trying to create your own infoproduct and list it on the Clickbank Marketplace.
Support
Clickbank University continues to disappoint with their support. Here are two great examples where you can see that this is just outsource support who has no idea how to help with the training, and isn't even taking the time to read the comments/questions. Many other questions go unanswered.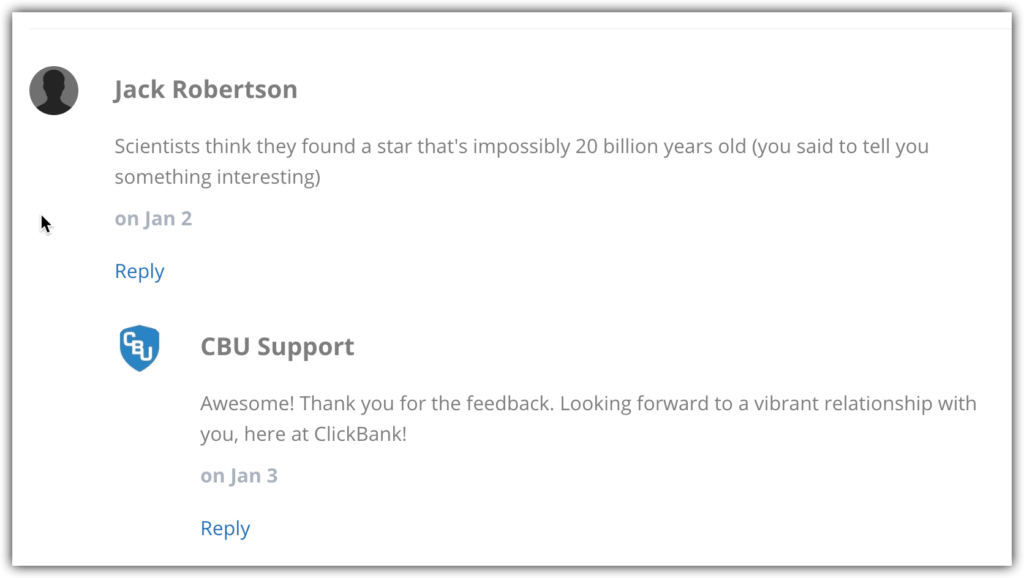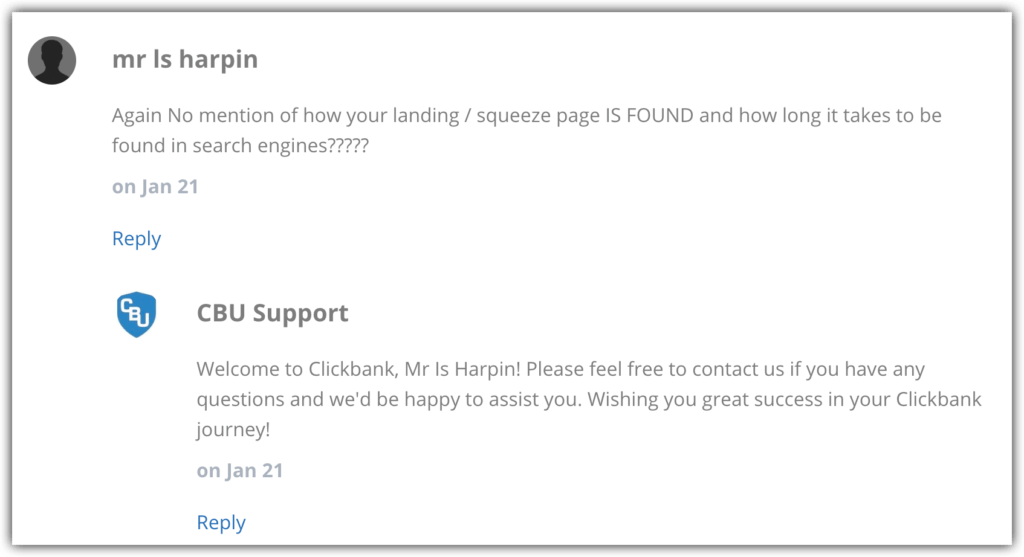 From this screenshot here, it looks like the forum is currently closed. Hm. I guess I better find help somewhere else!

Again, in stark contrast, Wealthy Affiliate has multiple channels for help:
SiteSupport – technical website support (hosting)
Live Chat – quick answers from the community
Classrooms – crowdsourced answers (like a forum)
Personal Coaching – contact a mentor for 1-on-1 support via Private Message (that's me!)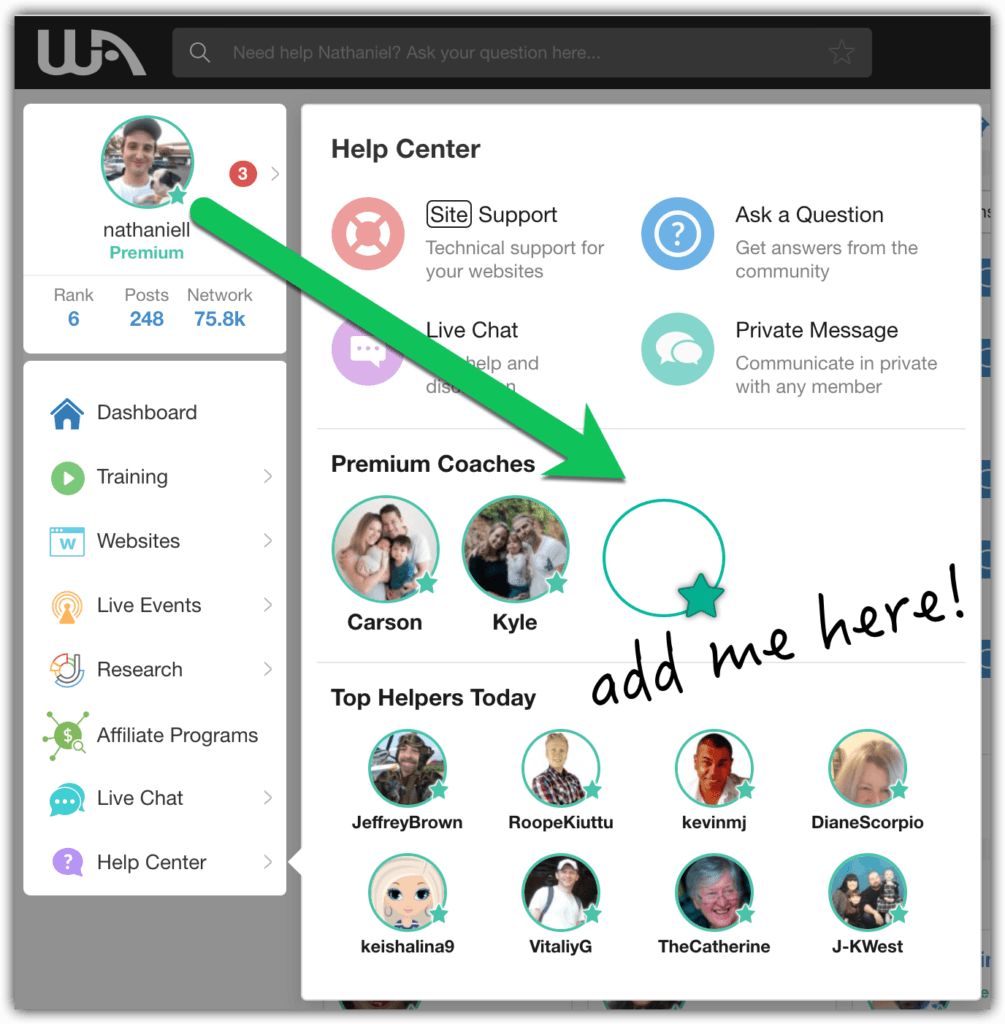 Check out WA's community support in action. Not only do you see responses within minutes of questions being asked, you also get to see answers from multiple members, reply to their answers with follow up questions, and just generally have a discussion.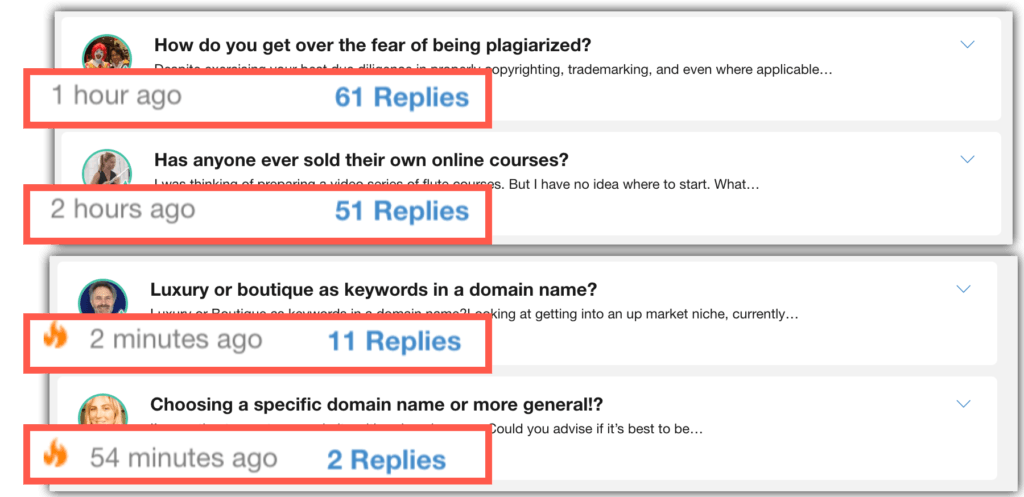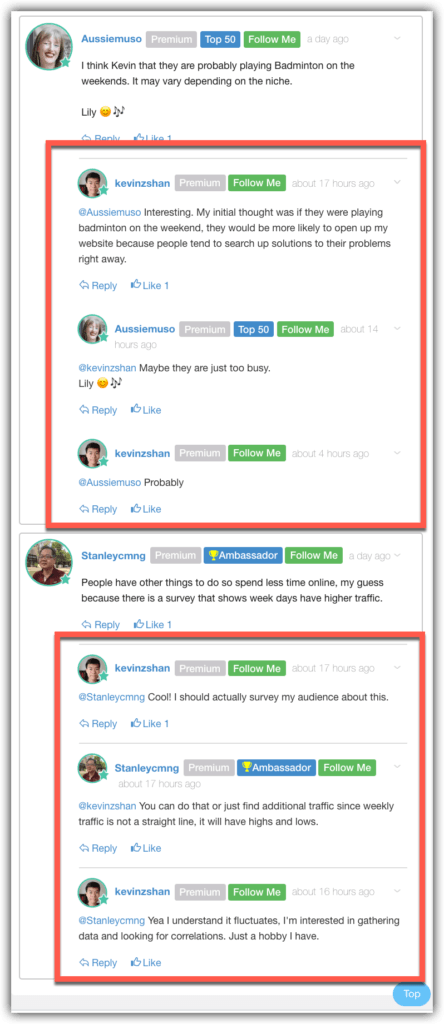 On top of that, there's a general culture of positivity and 'can do' attitudes throughout Wealthy Affiliate. Everyone is there to learn, and build each other up. If you need some motivation, there are many ways to find it, whether you want to just stop by chat for a while, contact your mentor via private message, or just browse some success stories from other members. It's all there!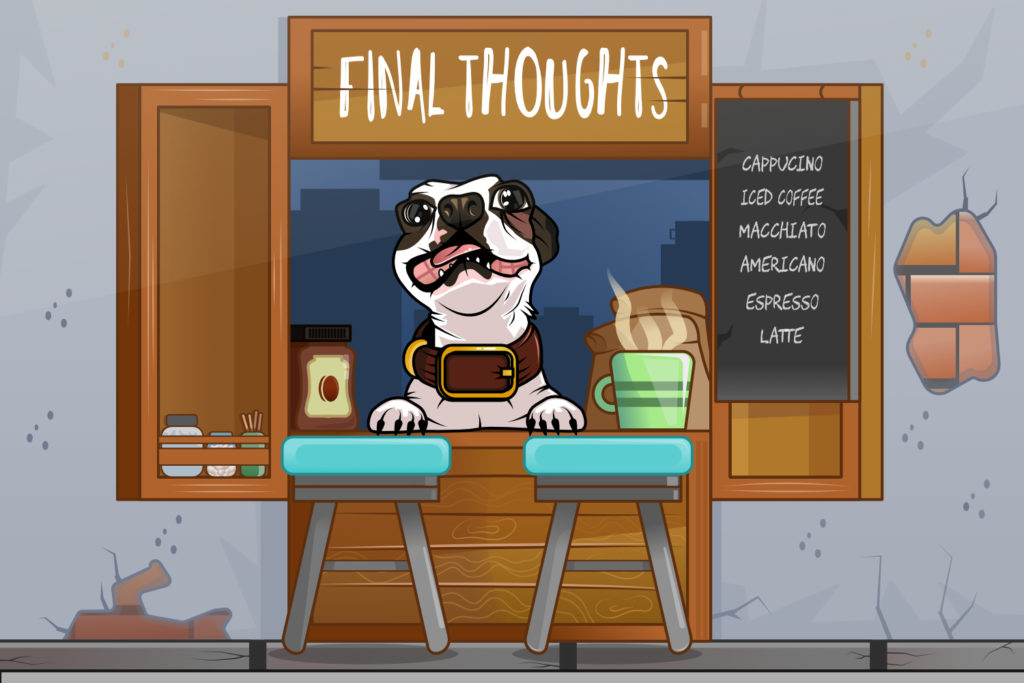 Should You Buy Clickbank University Or Wealthy Affiliate?
The only reason I would recommend Clickbank University at this point is if you want to create your own Clickbank product to list on their marketplace. If you're trying to learn affiliate marketing, I wouldn't even consider CBU as an option. There doesn't seem to be enough resources to justify the monthly cost. In fact, I suspect this product has been ditched for the time being, and we won't see much from them until a 3.0 re-launch.
Join Clickbank University Here!
Wealthy Affiliate on the other hand is something I highly recommend for anyone looking to build a profitable website online, specifically one that earns income through affiliate sales and display advertising. If you have a hobby you like and want to turn it into a business, then Wealthy Affiliate can teach you how to do that. If you want to quit your job and work from home, you can do that too. The training is legit, the support is second to none, and they have an excellent community of online entrepreneurs who are excited about helping you reach your goals.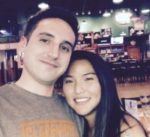 Nathaniell
What's up ladies and dudes! Great to finally meet you, and I hope you enjoyed this post. My name is Nathaniell and I'm the owner of One More Cup of Coffee. I started my first online business in 2010 promoting computer software and now I help newbies start their own businesses. Sign up for my #1 recommended training course and learn how to start your business for FREE!