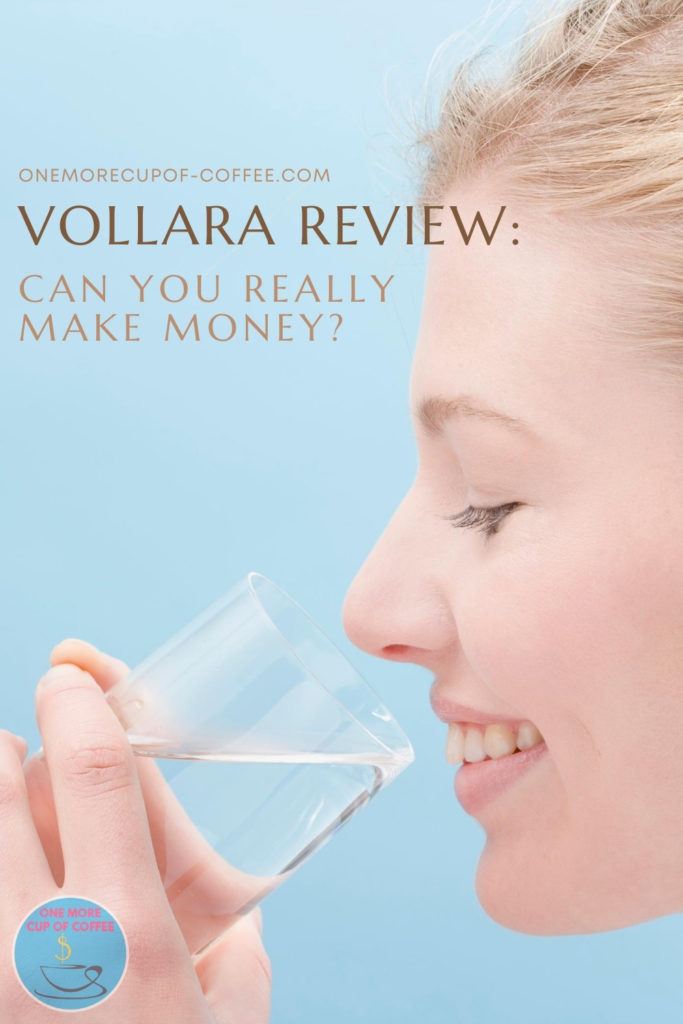 Once called EcoQuest, Vollara is a health MLM, but it doesn't emphasize the same products that you normally see. Instead, Vollara targets the compounds that our bodies absorb.
They offer two main types of products in this area. One is a collection of air purification systems, while the other is a water optimization system that focuses on the idea of controlling the pH of your water. A selection of earth-friendly products is included too, along with the standard nutritional angle.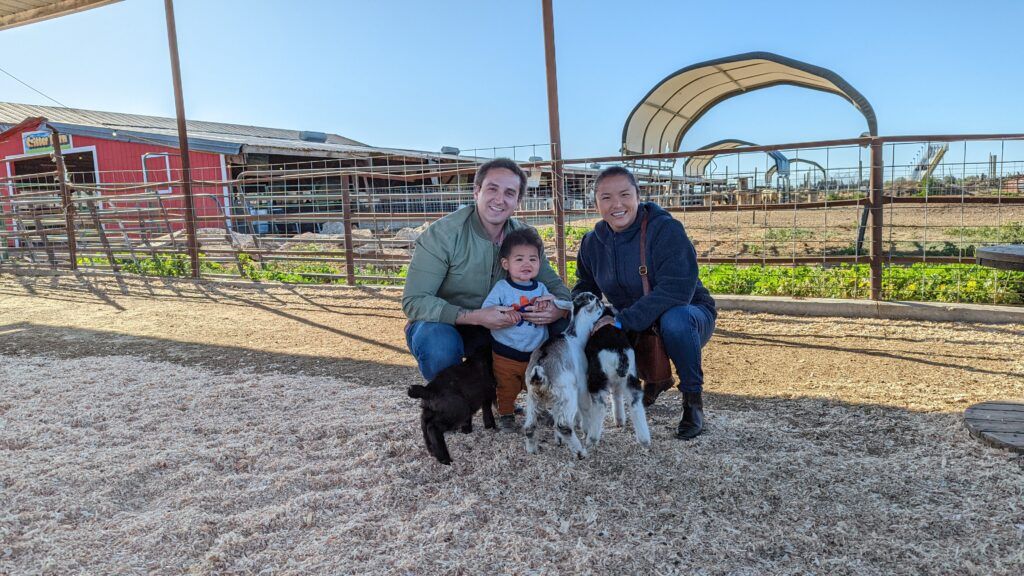 Are You Ready To Work Your Ass Off to Earn Your Lifestyle?
Are you tired of the daily grind? With a laptop and an internet connection I built a small website to generate income, and my life completely changed. Let me show you exactly how I've been doing it for more than 13 years.
It's easy to see how air and water purifying would be appealing product areas. Many people are worried about the compounds that they're exposed to. The right sales pitch might even convince people who hadn't thought about the topic before.
While there is plenty of air and water purifying products out there, you don't often see such items as part of an MLM. Some potential customers may not know much about the underlying concept at all. This aspect could mean that there is less competition.
Vollara also balances out its product line with items that might appeal to the more average customer. Doing so helps to increase the potential for sales, giving distributors a combination of consumable and non-consumable products to promote.
Two Ways To Make Money With Vollara
The simplest method of making money with Vollara would be to promote the products. You could also increase your income potential further by focusing on team building as well.
Each area has its own complexities. That's why we're also looking at the overall picture as part of this post.
Make Money From Product Sales
The products are at the heart of any direct marketing opportunity. To be successful, you need to make sales, as do your team members. This means that we need to look at the products from Vollara and see whether you could sell them regularly.
There are a few different categories, so we're going to look at each of them briefly in turn.
Air Purification
The air purification aspect is something that the company really emphasizes. The company focuses on the way that air purifiers can target many types of contaminants that other air purifiers are unable to reach.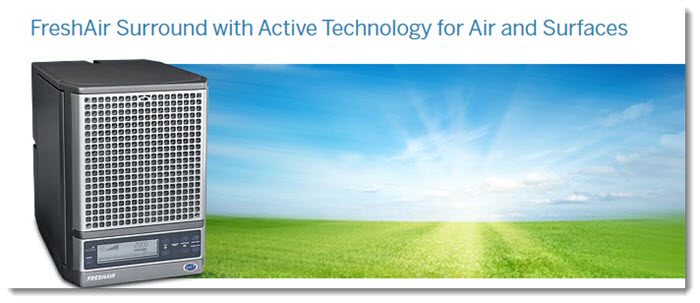 Specifically, this is a feature of active air purifiers, and other companies do have similar products. There has been considerable debate about their air purifiers of the company because their effectiveness comes from the use of ozone. Ozone can be an irritant for many people, especially those who are sensitive to allergens.

In fact, both Canada and California have standards to limit the amount of ozone that air purifiers can emit. Those standards are why the company makes the following note.

Personally, I'd be wary of any product that is actually banned in one state or in Canada. At the same time, Vollara isn't very open about the use of ozone in its products. For example, in the product sheet for FreshAir Surround, the only mention of ozone is the following note:

That sounds great, but ozone is also the mechanism for how the air purifier actually works. So, you could run it ozone free, but it probably wouldn't purify the air very much.
The site doesn't list the price for its products, making it hard to compare them with competitors. Indeed, it doesn't even seem possible to purchase from the site, and viewers are directed to find a distributor if they want to make a purchase.
Water Purification
The water purification aspect of the company just two different products. The water purifier offers the ability to change the pH of the water to suit a range of needs. Of course, the company doesn't really offer any evidence about whether its product actually offers any health benefits or not, just lots of claims. In fact, all of the hype around the water is really nothing but hype.

As with the air purifiers, finding the pricing information on the product is hard to do. I've found a few sites listing it as more than $1,000, but it's hard to know whether the prices are correct or not.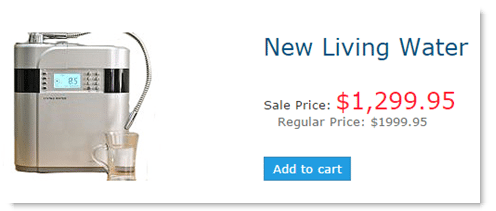 Once again, the company forces people to go to distributors for pricing (and an intense sales pitch at the same time, no doubt).
Other Products
Vollara also offers a set of supplements. There is a range of options here, including supplements for vitamins, minerals, digestive enzymes, antioxidants, and multiple others.
Just about any supplement out there is going to vary a bit in exactly what it contains. Some of those ingredients may contribute to improved health, but most of them probably don't.
These differences also make it impossible to compare supplements from one brand to another. With no pricing information and few reviews on the products themselves, it's hard to know just how these stack up against competing products.
Personally, I'm not particularly impressed.
The marketing claims for the supplements are the same as any other MLM and there is no evidence that the supplements actually do anything. They might still be worth trying, but the problems with the air and water filters from the company suggest that the supplements probably aren't all that great either.
Finally, there is a set of four earth-friendly products:
LaundryPure: A piece of technology that may allow you to clean clothes without detergent (using 'activated oxygen')
Re:Move: A cleaning and stain lifting product
SteadyPower: A device that reduces electricity surges while also 'conditioning incoming energy'
SafeHearth: A radiant heater that also removes odors and 'scrubs' the environment
I really don't like the marketing here. Vollara keeps using vague terms that sound good but mean very little.
There's little proof of any of the product benefits either. Distributors would need to rely on rhetoric and hope that customers don't want evidence about the apparent advantages.
The Company Itself
With any MLM, your success is strongly related to the company that you are working with. For example, people are much more likely to buy from a company with a good reputation versus one they haven't heard of.
In the case of Vollara, the reputation of the company is a little confusing. As the video on the site states, the company is part of Aerus Holdings (which used to be called Electrolux). Although, this is because Aerus Holdings acquired Vollara (then called EcoQuest).
All of these name changes mean that most people you are promoting may not have even heard of the company. Certainly, it doesn't have the brand recognition that companies like Amway or Avon can claim.
In the sales pitch for the opportunity, the company promotes itself as having a strong reputation in the direct selling market.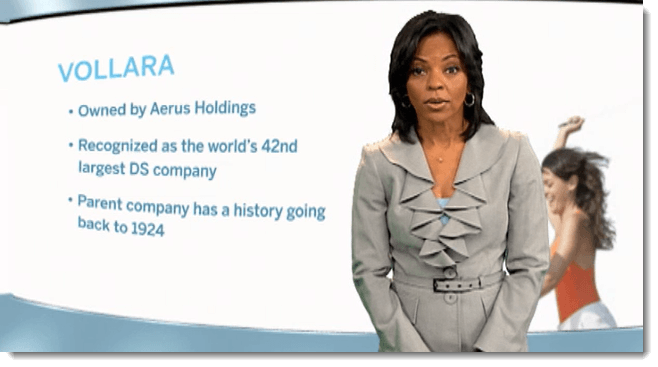 That's true for the parent company because Electrolux did always has a strong emphasis on direct sales. However, that doesn't necessarily hold true for Vollara itself. Instead, the only real reputation the company has comes from its previous name (Ecoquest) and most of that reputation isn't good.
Part of the reputation comes from the way that the company's air purifiers create ozone as a way of cleaning the air.
Making Money
Vollara doesn't provide many details about their income opportunity whatsoever. However, the phrasing in one sales video suggests that distributors purchase the products at wholesale prices and then resell them. The profit for doing so can be as high as $350 to $1,000.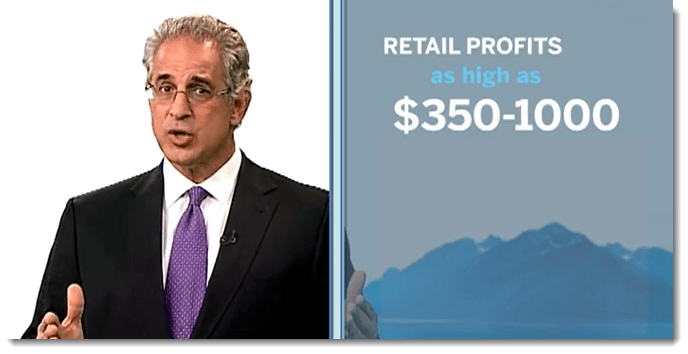 The idea of earning 'up to' $350 to $1,000 is strange really, as there's no indication about the minimum amount that you earn. It's also not clear how the commission amount relates to the product price. As such, there's no way to know whether Vollara pays distributors well or not.
Regardless of the price, having to buy products and then resell them is always a frustrating model. The process places the risk firmly on the distributor. You're the one who is out of pocket if you can't resell the product. Vollara makes money either way.
A reselling model is frustrating enough at the best of times. It's even worse for a situation like this where the products are likely to be expensive. You'll need to risk a decent amount of your own money just for the chance of earning.
Make Money Building A Team
As tends to be the case, distributors for the company get some income from selling products, but there is more income potential from building a team as well.
Vollara takes an interesting approach here. At the earlier team ranks, members earn percentage bonuses on their whole team, along with Fast Start bonuses. For example, the rank of Senior Business Associate earns 10% Team Bonuses and 10% Fast Start Bonuses. The next rank earns 15% for both.
It's only once members hit the later ranks that they start earning residual commissions from levels in their team. The structure for doing so can be seen below:

10% on the first generation sounds decent enough, as does 5% on the second generation. Even so, distributors need to get all the way up to rank 7 to even start earning these overrides. I'm not convinced that many people would get to that point.
Then there are the ongoing requirements. For the first four ranks, you need to make 100 PQV of sales and/or purchases every month. It isn't clear what this equates to financially, but you're probably looking at $100, if not more.
The monthly requirement is especially frustrating with Vollara because most of the company's products aren't consumable. This decreases your chance of repeat sales. Unless you can sell the supplements regularly, you would need to keep finding new customers.
Once you get above the fourth rank, the requirements get more complex. Your own sales requirements increase as well, to 200 PQV.

Requirements like this are always challenging. You need to get your team's success and structure exactly right, while still making sales yourself. To do well, your business needs to be predictable and consistent. Life doesn't tend to work out like that.
Can You Generate Reliable Income With Vollara?
The Vollara Review
I'm not a fan of Vollara. Their products seem too controversial and there is little evidence that they will offer customers any tangible benefits.
Still, making money with Vollara is entirely possible. Some people will be interested in the products. The high prices of some of the items also mean that you could get decent commissions for sales that you do make.
My biggest concern isn't whether you can make money but how realistic the process is. Not only would the high price of the products make sales difficult, but you're also dealing with a product type that won't appeal to everyone. Do you have the sales skills and connections needed to make Vollara work?
Don't forget, sales are just one part of the equation. Vollara's compensation model is stacked in favor of team building. You would need to create a team to be truly successful with the company.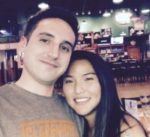 MLM Critic & Author: Nathaniell
What's up ladies and dudes! Great to finally meet you, and I hope you enjoyed this post. I have to be honest though. I'm not a big fan of MLM. Tried it. Hated it.
Affiliate marketing is cheaper, faster, and easier. See for yourself and join millions of other successful affiliates generating income from their blogs!
No inventory. No fees. No recruiting. 3 BILLION potential buyers online.
Reader Interactions