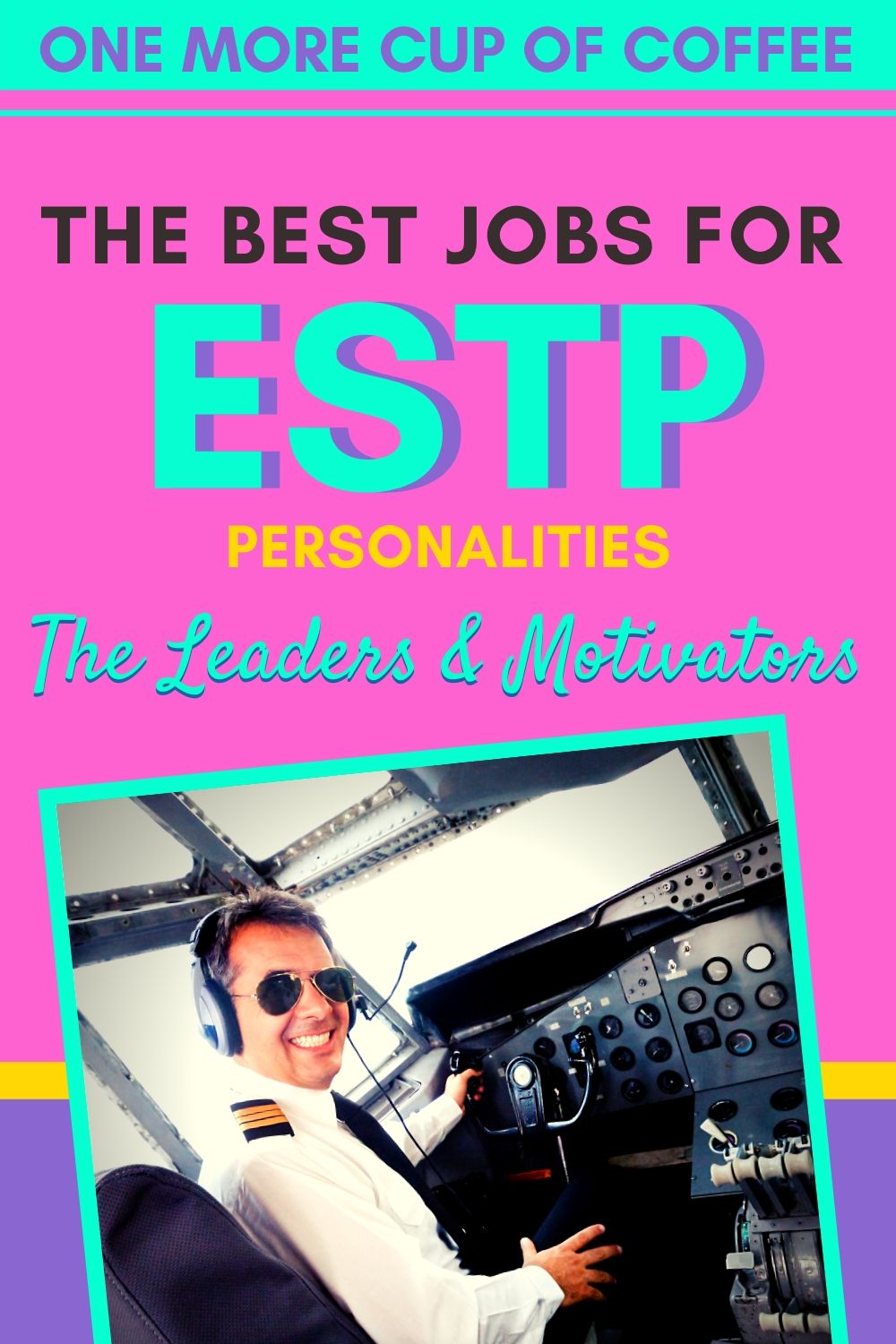 Have you always been a natural leader in almost any endeavor you've undertaken? If so, you may have one of the more aggressive personality types known as the ESTP Personality. There are some jobs that are perfect for ESTPs and I'll show you those in a little bit.
Let's first learn more about the ESTP personality. The ESTP personality is one of sixteen personalities developed from the initial work of famous psychiatrist, Carl G. Jung. Jung wrote the book, Psychological Types, and he noted in his book that his patients had various personality types based on their cognitive functions, such as perception, memory, judgment, and reasoning.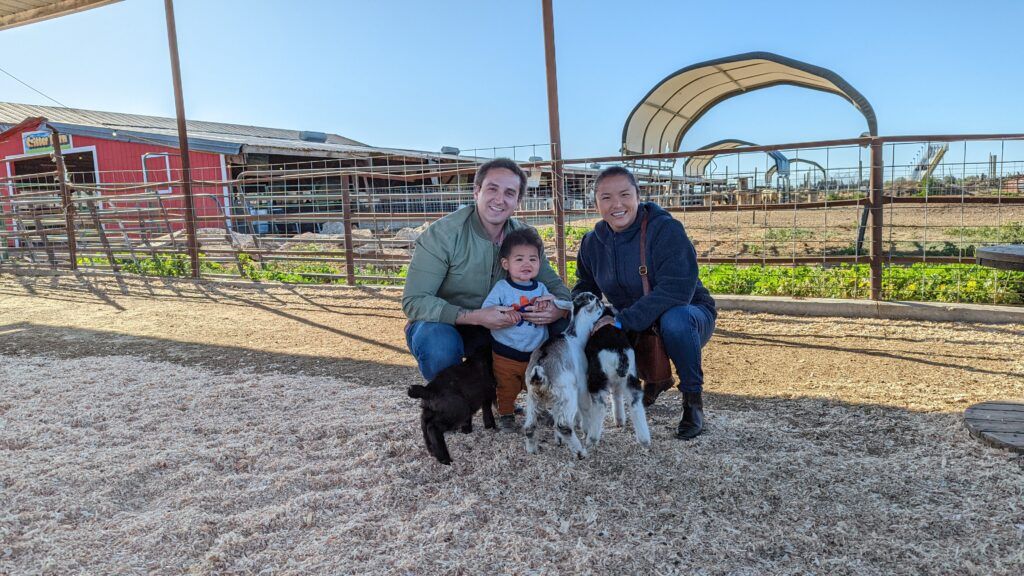 Are You Ready To Work Your Ass Off to Earn Your Lifestyle?
Are you tired of the daily grind? With a laptop and an internet connection I built a small website to generate income, and my life completely changed. Let me show you exactly how I've been doing it for more than 13 years.
From his work, other professionals in the field furthered his studies and came up with the MBTI assessment and the Keirsey Temperament Sorter, all named after Isabel Briggs Myers, Katharine Cook Briggs, and David Keirsey.
The three maintained that people develop personality patterns through a combination of their environment and their distinguishing personality traits. The population forms various skills, attitudes, and behaviors from their particular personality types.
Keirsey called ESTPs the "Promoters", which falls under the temperament he labeled the Artisan. ESTP stands for Extraversion, Sensing, Thinking, and Perception.
ESTPs are energetic folks who thrive more being around other people. They can often be quite popular and are often are the person that everybody knows. They are very impulsive, seeing only what's before them and don't often think about the consequences of the things they undertake.
They're here to live in the moment and don't put much focus into the future. In spite of their impulsiveness, they actually can be logical people, but often consider things more on a practical side instead of how it might affect others.
In every endeavor they undertake, you can expect ESTPs to be right there participating and giving their input as well as trying to learn more about the situation so they can get their two cents in. They are highly influential and great at motivating others.
ESTPs don't mince words if they have something to say. They'll say how they feel and spring into action to get things done, all the while forming teams to get their mission accomplished, hence the nickname "Promoter" handed to them by Keirsey.
At times, ESTPs can be described as conservative flamboyant types. You won't see them wearing flashy or colorful clothes; their flashiness will come out in their personalities rather than their appearance. They'll do anything for attention as their larger than life personalities often exhibit.
ESTPs can be described as charming and dramatic, impulsive and unpredictable, sophisticated and trendy. In any social setting, you will find them to be the life of the party at the center of everyone's attention.
And even though they can often go over-the-top, they always seem to have circles of others that hold them in high esteem.
ESTP Quick Stats
Some famous ESTPs may include Teddy Roosevelt, Winston Churchill, Mae West, Evil Knievel, President Donald Trump, Ernest Hemingway, Jack Nicholson, Eddie Murphy, Bruce Willis, Nicolas Sarkozy, and Samuel L. Jackson
Represented by 4% of the general population
Common hobbies include sports, racecar driving, boxing, or flying
One of two types of personalities with the lowest college GPAs
One of the most likely personality types to stay in college, most majoring in business
Common careers include business, law enforcement, marketing, and skilled trades
ESTPs in the Workplace
ESTPs have many personality traits that can be both an asset and a liability in the workplace. ESTPs tend to like to write their own story. They don't really believe in rules and this can be an obstacle to advancement in the workplace.
ESTPs may want to avoid having to start at the bottom of the totem pole, because their impulsive behaviors are likely to get them into trouble. However, this is hardly avoidable in many job situations. You have to start somewhere and it can't always be at the top.
However, if an ESTP personality can maintain some self-control long enough to get their positive skills noted, they'll become known as someone to keep their eye on for advancement.
ESTPs make excellent managers. ESTP personalities who become managers will often do things differently than they have been previously done. They will actually allow those under them to experiment a little, as long as the focus is to achieve success.
As managers, however, they don't have any regard for someone who won't pull their own weight and won't have a problem saying those two infamous words, "You're Fired," if they feel someone is lazy. However, to stellar employees, they will reward them generously, both in monetary terms and positive reinforcement.
And even though an ESTP might work as a manager, you'll rarely find them behind the desk. They take an active and hands-on approach in all they do.
ESTPs have some of the best observational skills out there. This can be a huge advantage in the corporate arena, where someone might need to take all factors in to make a decision that can make or break the success of a project.
In careers where innovation might come into play, an ESTP type may be just what is needed. ESTPs are unique individuals with a unique set of answers and ideas for everything. Especially in this age of invention, ESTPs are probably just the sort of people needed in those job types.
The ESTP personality is best at a job where there is constant motion and things come into play where they'll have to make a critical decision. They like living on the edge. The thrill of negotiating a business deal, landing a sale, or marketing are just the type of environments that ESTPs crave. ESTPs relish engaging in risky behaviors and actually handle crisis situations quite well.
ESTPs also abhor repetition and rules. They want to be in an environment that is constant action where they are in the thick of it. The last place you'll want to see an ESTP person is in a school, excepts perhaps as a coach, where they can lead and motivate others through action.
Top Careers for ESTPs
Airline Pilots have the thrills and living on the edge type of action that ESTPs crave. It's a job in constant motion as you would fly planes from one place to another. There are occasions which require the type of quick thinking that ESTPs relish.
Airline pilots make an annual salary of around $55,000 for local or regional companies or $115,000 when working for major airlines.
Athletic Trainers work directly with athletes. They may work in schools, universities, or fitness centers. Because ESTPs are great at motivating others, the sports or athletic-minded ESTP might consider athletic training as a career choice. They advice athletes about fitness routines, diet, assist with injuries, and help with rehabilitation.
Athletic trainers can earn up to $55,000 a year. Once again, you could open your own center and have higher earning potential.
Chefs often invent the rules as they go along in the kitchen, while creating visually appealing and tasteful meals. The flexibility and creativity involved in a chef's job is perfect for the ESTP personality that loves being in the kitchen. You're able to create something that you're excited about and do what you love.
Chefs earn around $43,000 a year, but when you work for yourself, your earnings can match other entrepreneurs and send those figures over $100,000.
Chief Financial Officers and related positions is where many ESTPs end up. ESTPs are made for management. CFOs, CIOs, and CEOs oversee the operations of their companies. Their leadership makes sure that the departments are operating efficiently and align with company policies.
This is where we get serious about income potential. Many officer positions within companies earn over $200,000 a year and more.
Real Estate Brokers love the art of the deal as do ESTPs. There are different deals to be made each day, while real estate brokers often follow their own way of doing things. Real estate brokers help others buy and sell real estate. Brokers must understand and evaluate the market value of the properties they handle. They negotiate sales for their clients and work with financial institutions to help seal the deals.
Real estate brokers can earn over $100,000 a year through their commissions.
I've just shown you five great opportunities for the ESTP personality. Other great job and career options are land developers, paramedics, police officers, television reporters, stockbrokers, respiratory therapists, and military officers.
Think about your personal preferences, whether you prefer jobs in the medical field, in real estate or architecture, finance, and so forth, and you should find one that appeals to you. One thing is for sure. You'll most likely succeed at whatever you choose. ESTPs rarely fail.
One of the best job opportunities of the decade is working online. The online world is a "wild west" where anyone can start a business regardless of your age, race, education, or background.
The thing that matters most is that you are motivated and persistent. Even total newbies can earn money online by starting a simple website and putting some advertising on it.
I've been working online since 2010. You can learn how to do what I do in just a few weeks, and earning a full time income of over $10,000 per month is absolutely doable with consistent effort!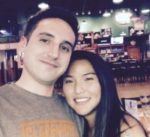 Nathaniell
What's up ladies and dudes! Great to finally meet you, and I hope you enjoyed this post. My name is Nathaniell and I'm the owner of One More Cup of Coffee. I started my first online business in 2010 promoting computer software and now I help newbies start their own businesses. Sign up for my #1 recommended training course and learn how to start your business for FREE!