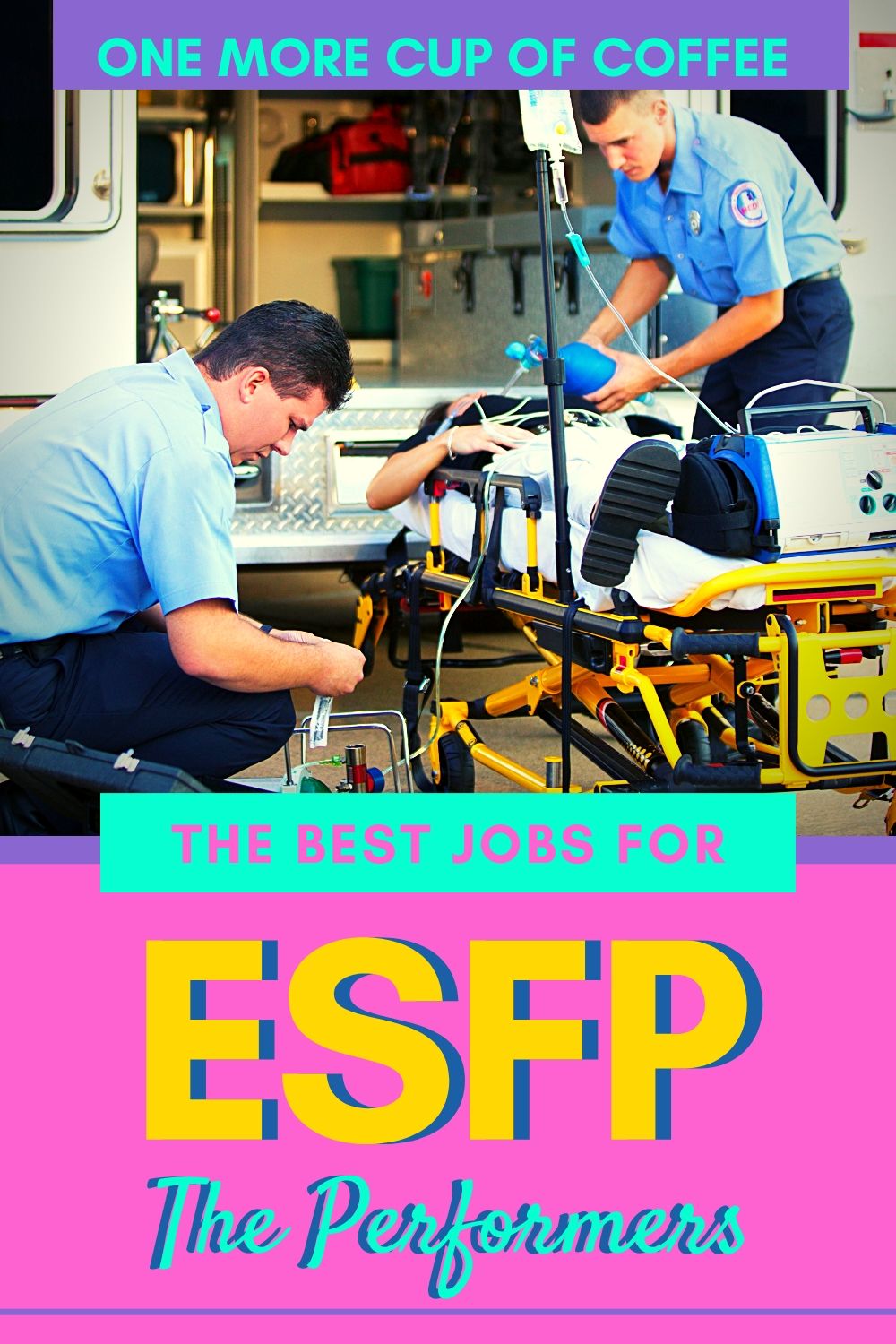 Do you love to show off and entertain others? If so, you may have one of sixteen personality types known as the ESFP personality. I'll show you the best jobs for your ESFP personality type.
The ESFP Personality is an interesting one. ESFP stands for Extraversion, Sensing, Feeling, and Perception. It is one of sixteen personalities discovered by the work of Carl Jung, Isabel Briggs Myers, Katharine Cook Briggs, and David Keirsey.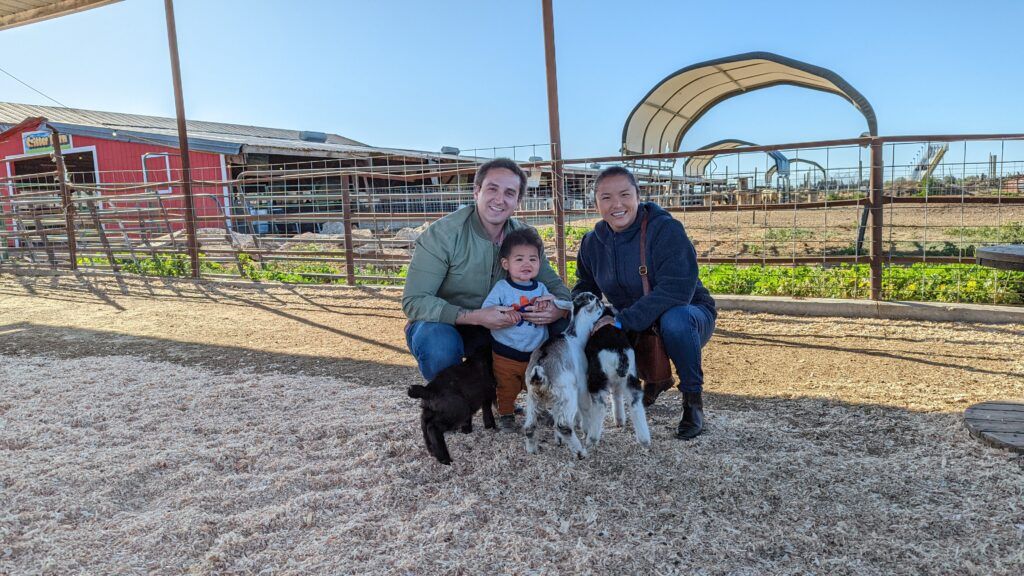 Are You Ready To Work Your Ass Off to Earn Your Lifestyle?
Are you tired of the daily grind? With a laptop and an internet connection I built a small website to generate income, and my life completely changed. Let me show you exactly how I've been doing it for more than 13 years.
First, Jung observed various cognitive functions in his patients and wrote about it in his book called Psychological Types.
Myers, Briggs, and Keirsey furthered his research and developed typologies from the general population. They learned that personality patterns stem from environmental influences and individual tendencies which probably develop into particular behaviors, skills, and attitudes in people.
Their findings stem from their MBTI assessment, a test they say is 75% accurate. Keirsey called ESFPs Performers, a subgroup that is part of the Artisan temperament.
ESFPs love being the center of attention. They will put on a show any time of the day or week. They're fun, funny, and are the life of the party, so to speak.
They're the type who appreciate the beauty in things. Many were voted best-dressed in school or could have their own HGTV show if they wanted. They have a good eye for beautiful things.
ESFPs have extroverted tendencies who obtain their energy by being around others. They concern themselves more with the present than the future and live in the moment. They dislike routine and are more spontaneous creatures.
Though ESFPs can be highly practical, they're not big fans of tradition and are more creative in their approach to things. As such, ESFPs are not logical in their thinking and are open-minded to new possibilities.
ESFPs learn better about things through a hands-on approach. Their focus is not into analyzing things or studying them very well. They rather get in the thick of it and connect with things and people. Their skills of observation are excellent, however.
They are very familiar with what is going on around them and care about others. They can very responsive to the needs of others. And if people need to be motivated to rally to a cause, ESFPs are just the people to do it.
They have excellent powers of persuasion and have a positive approach and belief in things. Others who know someone with an ESFP personality would describe them as encouraging people with a huge zest for life who make others feel better just by their very presence.
ESFPs also love to talk. Don't ask them a question if you're in a hurry though because chances are you'll get quite a long answer and you'll have to sit a spell.
If ESFPs have any downfalls, it's that they forget about consequences. They often live so much in the moment, they don't think about more important matters of responsibility. They'll often forget about something that needs to be done or commitments they've made. They're not great about long-term goals and understanding cause and effect.
ESFP Quick Stats
Represented by 7% of men and 10% of women in the population
Famous ESFPs include Marilyn Monroe, Ronald Reagan, Elizabeth Taylor, Judy Garland, Elvis Presley, Pablo Picasso, Adele, Jamie Olivier, Adam Levine, Miley Cyrus and Steve Irwin
Common hobbies include parties, sports, home improvement projects, cooking, entertaining, and dancing
Most likely voted friendliest or best dressed in school
Among most likely to stay in college
Most likely of all the personality types to watch a lot of television
Tend to have the lowest incomes of all personalities
ESFPs in the Workplace
ESFPs thrive in careers where they get to work with others. Their productivity is best in that situation and feeds their positive souls. Careers where ESFPs get to have a positive impact on others is a good fit.
If you have an ESFP personality, you definitely want to avoid jobs where you work alone or are analytical in nature. You'll also want to avoid technical careers, administrative work, and work that is just the same day after day. You need more excitement than that.
Top Careers for the ESFP Personality
Actors are the consummate entertainers and as such, the ESFP personality is tailor-made for the acting profession. Actors can work in many various niches ranging from community theater, television commercials, Broadway, movies, television, etc. Professionally, it's a tough area to break into and become one of the ones who "make it." But there are a number of serious actors who make a decent living with bit parts, commercials, and minor roles.
Serious actors can make around $55,000 a year. Of course, if you're fortunate enough to become a Ryan Gosling or someone famous, we're talking a whole lot more.
Music Teachers, like actors, live for the arts. Many of the traits that ESFPs have are perfect for those who have a talent in music. As an ESFP personality type, your love for working with others and seeing them grow in their craft is another reason teaching music might be just your thing. What can be more rewarding than sharing the gift of music?
As a music teacher, you can work in schools or on your own in your own studio or home. In addition to music, you also have to have the teaching skills to be able to instruct others. The average music teacher earns around $47,000 a year.
EMTs or Paramedics work in situations that demand immediate crisis intervention. Because of the spontaneous personalities of ESFPS as well as their abilities to put people at ease, they often make great EMTs and paramedics. EMTs assist and treat sick and injured people in emergency settings. Lives often depend on the quick responses of EMTs and paramedics, who also provide transportation to hospitals.
An EMT job is more entry level than paramedics. They usually only need about 150-course hours, whereas a paramedic may have to have up to 1,500 hours in the classroom. Both are skilled in CPR, oxygen administration, diabetic treatments, and asthma treatments as well as other basic first aid. The major difference is that paramedics are able to provide advanced emergency care and medical procedures. Paramedics have more in-depth knowledge about the human body, medications, IV lines(EMTs are not allowed to use needles), advanced airway management, and resuscitation techniques.
EMTs generally earn around $32,000 a year, whereas paramedics earn closer to $40,000 a year at the entry level.
Counselors and Social Workers are also great jobs for the ESFP personality. Counselors and social workers provide emotional and psychological support for people with challenges they are facing in their lives. It could be marital problems, behavioral problems, substance abuse, or other types of issues. ESFPs are perfect to help people going through these problems because ESFPs are encouraging and responsive people who connect well with others. They live to make a difference in other people's lives.
Counselors and social workers can work in school settings, for public clinics, hospitals, private practice, prisons, and more. Their average income is around $50,000 a year.
Event Planners organize special events and functions that people celebrate. Because ESFPs have a creative hands-on approach to things as well as a love for bringing people together for a cause, they make excellent event planners. ESFPs are also great at short term goals and planning events certainly fulfills that area. Event planners may be hired by companies that have functions for their clients or employees or by hospitality industry companies.
As an event planner, you'd have to be skilled at organizing a function that could serve a small group or a huge crowd. You'd have to decide on the food choices and ensure that they fit the occasion. You'd also have to make sure everything is done in a timely fashion to meet deadlines and occur when they are supposed to. You'd be responsible for the goods, services, facilities, and the budgeting of such.
Event planners earn around $44,000 a year.
Interior Designers are typically hired to improve the interiors of a home or building to make them functional and aesthetically pleasing. Because ESFPs appreciate the beauty of things and are great at making short term goals happen, they make great interior designers. If you have a creative streak, this may be the job for you. If you're regularly glued to or dreamed of having Candice Olsen's job on HGTV, what are you waiting for? Get out there and create room makeovers for other people. You may as well do what you love, right?
Interior Designers make around $57,000 a year on average.
I've given you eight great career choices for your ESFP personality. ESFPs also make great dance teachers, photographers, nurses, coaches, salespeople, and tour guides. Just look at the types of things that interest you as well as skills that you are really good at, and you'll figure out the best job for your ESFP personality.
One of the best job opportunities of the decade is working online. The online world is a "wild west" where anyone can start a business regardless of your age, race, education, or background.
The thing that matters most is that you are motivated and persistent. Even total newbies can earn money online by starting a simple website and putting some advertising on it.
I've been working online since 2010. You can learn how to do what I do in just a few weeks, and earning a full time income of over $10,000 per month is absolutely doable with consistent effort!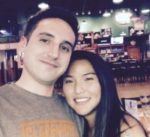 Nathaniell
What's up ladies and dudes! Great to finally meet you, and I hope you enjoyed this post. My name is Nathaniell and I'm the owner of One More Cup of Coffee. I started my first online business in 2010 promoting computer software and now I help newbies start their own businesses. Sign up for my #1 recommended training course and learn how to start your business for FREE!