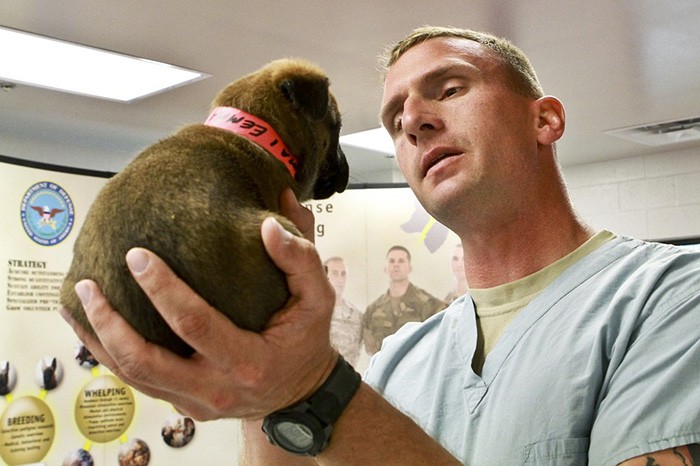 When most people think of jobs for veterinarians, they envision a small traditional clinic that we've all brought our dogs and cats to at one time or another. But there's more to veterinary medicine than that. I'll show you best jobs for veterinarians today.
Veterinarian jobs are perfect for the person who has a passion and compassion for animals. For those who are fond of four-legged creatures, there can be nothing more rewarding than caring for animals, while healing them from disease. Veterinarians examine, diagnose and treat animals, as well as heal their wounds, vaccinate against disease, perform surgeries, and dispense medication.
Animals are an important part of many of our lives. For those of us who have them, our pets become part of our family, so it's important that our animals are cared for. But did you know that the field of veterinary medicine goes beyond the common veterinarian's clinic? Veterinarians, along with physicians and researchers, are responsible in huge ways for protecting all of our health.
There are nearly 60,000 veterinarians in the United States and it is expected that the need for veterinarians in all fields of work is expected to grow to 36% by the year 2020.
There is actually a shortage of veterinarians today, but not in the traditional sense. While there are enough practices and clinics set up for smaller animals as well as farm animals, the shortage lies in other sectors where master's and Ph.D. holders sometimes preside. More than 80% of veterinarians work in private practice, leaving a shortage in the other areas where they are also needed.
In addition to clinical areas of practice, veterinarians can also use their education, skills, and experience to work in research with corporations that make products or pharmaceuticals for animals.
They can work for private research labs, pharmaceutical labs, or universities as they study issues related to animals which give us our food or the life of captive animals or wildlife animals. Veterinarians involved in research also test and develop vaccines and other serums to discover new ways to treat and control disease in both animals and humans.
They can also work with the government through one of its agencies that deal with the environment, public health, meat quality, medicine, agricultural animal health, and more.
Most veterinarians understand that animals and humans rely on each other and for this reason, it's important for all areas encompassing animal welfare to be addressed.
A non-traditional veterinarian may also opt to teach veterinary medicine to others embarking in the field.
There's much more to veterinary medicine than meets the eye. We'll look at some of that more closely.
Other Jobs for Veterinarians
So, let's say you've worked in private practice within a clinic for some time and you're ready for a change of pace. Or, perhaps you're finishing veterinary school and want to know all your options. Let's look at some of the other great areas veterinarians can make a difference.
Equine Veterinarians care specifically for horses. This is a great fit for someone who loves working outdoors and is particularly fond of horses. You might inspect horses before someone purchases them to ensure their health, treat wounds and injuries, perform surgery, and help the animals give birth. You don't need a higher degree beyond your Doctor of Veterinary Medicine degree and only need to do clinical rotations in animal specializations.
Equine Veterinarians earn nearly $85,000 a year on average.
Regulatory Medicine Veterinarians usually work for departments within the government, such as the U.S. Department of Agriculture. In fact, the United States Department of Agriculture employs more veterinarians outside of private practice than anyone else.
Regulatory Medicine Veterinarians focus on the prevention and control of animal diseases which can be transmitted. They also ensure that animal food products which come from animals are safe and labeled correctly. They inspect our milk and meat and are in charge of the transport of the animals. Other government agencies, such as the US Public Health Service and the military, also work in regulatory medicine.
Regulatory Medicine Veterinarians earn around $95,000 a year. This is one field where they usually require a doctorate degree.
Professors of Veterinary Medicine lecture students as well as teach them. It is usually preferred that a professor of veterinary medicine will have prior teaching or research experience. For the veterinarians who teach in colleges and universities, many teach in the agricultural, medical, or veterinary fields. They conduct research and write for scientific journals as well. This field is expected to have a huge number of openings soon as many professors of veterinary medicine are set to retire soon.
This field is expected to have a huge number of openings soon as many professors of veterinary medicine are set to retire soon.
Salaries reach $102,500 a year for Professors of Veterinary Medicine.
Zoo Veterinarians take care of the animals at the zoo. They do physical exams, give sedatives and vaccinations as needed, test the animals for illness and disease, offer advice to the zoo about caring for the animals and more. The amount of education needed for private practice, that is a four-year bachelor's degree and four years in a Doctor of Veterinary Medicine program is what's required to be a zoo veterinarian.
Zoo veterinarians make around $77,000 a year.
Research Veterinarians are in charge of the care for animals at research facilities. They examine them, prescribe medication, and do surgery on them when they need it. They also evaluate them for disease by taking specimens from them. Research veterinarians do often need a Ph.D. once they have their Doctor of Veterinary Medicine.
Research veterinarians make around $94,000 a year.
Food Animal Veterinarians care for food-providing farm animals, like pigs, goats, sheep, and cows, as well as other animals. This is a good fit if you like to travel and visit different farms and ranches. You would conduct exams on your four-legged patients, as well as do tests, treat their injuries, help them give birth and do surgery when needed. You would want to take courses in college which focus on diseases of farm animal and also do clinical rotations of the same.
The average salary of a food animal veterinarian is around $76,000 a year.
Small Animal Veterinarians usually work only with smaller animals that are often considered pets. They usually treat dogs, cats, and other small mammals as well as birds and reptiles. They perform the customary exams and checkups as well as give vaccinations and offer medication. They may also do dental work and surgery. Small Animal Veterinarians must also be licensed in addition to having their DVM degree.
The average entry-level salary for a small animal veterinarian is around $65,000 a year.
The Traditional Veterinarian
Most veterinarians work in clinics and hospitals caring for the health and welfare of animals. I was surprised to learn that only one in six veterinarians is self-employed. The U.S. Bureau of Labor expects veterinarian jobs to grow faster than average for all occupations through the year 2024. The average income for the traditional veterinarian is $85,000 a year.
Other Options for the Traditional Veterinarian
You could opt for a traditional veterinarian practice, but can specialize in certain areas just like people doctors do, like ophthalmology, cancer, dermatology, internal medicine, emergency medicine, cardiology, and surgery.
There are actually 41 recognized veterinary specialty areas of practice or focus. These specialty veterinarians have completed training in their specialty areas and passed testing for their area of expertise.
Find your particular passion or interest, and I'm sure you'll discover the perfect veterinary career suited for you.
One of the best job opportunities of the decade is working online. The online world is a "wild west" where anyone can start a business regardless of your age, race, education, or background.
The thing that matters most is that you are motivated and persistent. Even total newbies can earn money online by starting a simple website and putting some advertising on it.
I've been working online since 2010. You can learn how to do what I do in just a few weeks, and earning a full time income of over $10,000 per month is absolutely doable with consistent effort!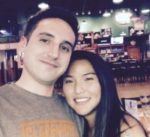 Nathaniell
What's up ladies and dudes! Great to finally meet you, and I hope you enjoyed this post. My name is Nathaniell and I'm the owner of One More Cup of Coffee. I started my first online business in 2010 promoting computer software and now I help newbies start their own businesses. Sign up for my #1 recommended training course and learn how to start your business for FREE!