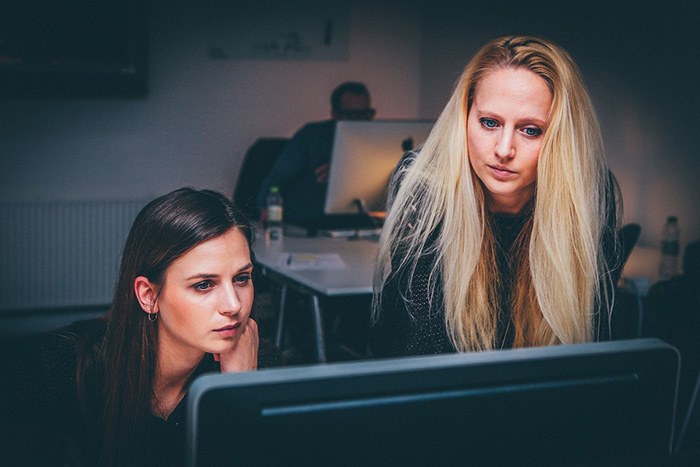 The best jobs for women today are a progressively evolving mix of professions. Jobs traditionally held by women continue to provide amazing opportunities; however, jobs previously considered reserved for men are increasingly more attractive and available to women. I'll show you where the jobs for today's savvy woman are.
Women are fierce, strong, and intelligent to boot. Gone are the days when jobs for women are solely the stereotypical jobs we are accustomed to seeing a woman work, such as teaching, nursing, secretarial work, and similar fields. Those are noble professions and while many talented women continue to thrive in those fields, many of today's women want more and are having more.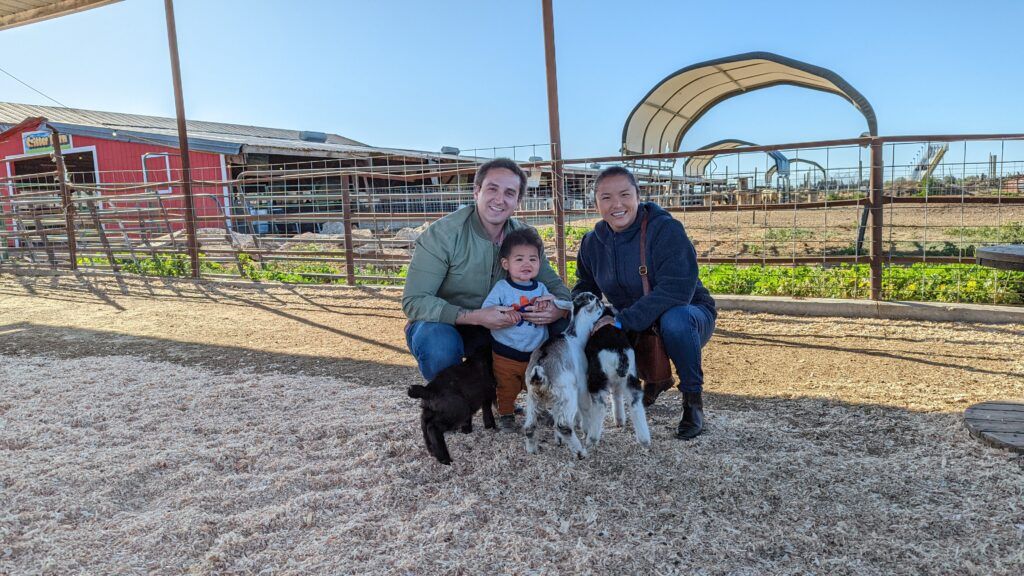 Are You Ready To Work Your Ass Off to Earn Your Lifestyle?
Are you tired of the daily grind? With a laptop and an internet connection I built a small website to generate income, and my life completely changed. Let me show you exactly how I've been doing it for more than 13 years.
There's a change on the horizon and the modern woman can often be found working in jobs that were once dominated by men. Many women want more than traditional careers because they are tired of the salary gap. Women who work full-time today earn only 80% of what men do when they work the same position. So, it seems women have to up their game to earn the types of salaries they want.
Still, for some women, traditional careers work well with their overall desires to balance life and family. Lower salary jobs tend to cater more to those goals.
Women also want to be more intellectually challenged. The evidence shows in our nation's colleges. Until the late 1940s, 70% of college enrollees were men. Today, the tables are turned and for every 100 men that graduate college, 140 women are graduates. Men are more likely to drop out of college today as well.
So today, many women are able to offer more skills than men vying for the same position. Many women have degrees to show for whereas not as many men do. This gives them a competitive edge as they seek jobs, including many in upper-tier positions.
Furthermore, studies show that when a woman is seated in a high profile position, she is more likely to excel than her male counterpart. Yet, women still lack a prominent spot in corporate America as more men still dominate those positions. For those who desire to see that changed, it's up to you ladies.
So, what are the best jobs for women? It's wherever you are happiest and are able to thrive in the areas that mean the most to you, whether it's home and family or corporate America. You are all Wonder Women. No one can hold you back from going for what you want.
The Best Unconventional Jobs for Women
So, let's say you're ready to be part of the movement to change the status quo. There are jobs across many employment sectors that offer ample opportunity for you to do so. If you're ready to defy gender stereotypes, these unconventional jobs may be just what you're looking for.
Architecture
You might be surprised to learn that 37% of the Architect Registration Examinations were taken by women and the number seems to be growing.
Architectural or Civil Drafters use both technical and creative talents to design and create maps and drawings that are used in major construction projects. This can include roadways, bridges, and buildings.
The median annual salary is $53,000.
Landscape Architects design public parks, playgrounds, gardens, residential grounds, public spaces, and schools. They decide where the buildings may go, walkways, flowers, trees, and shrubbery around the environment.
Landscape Architects earn around $64,000 a year.
Business
Studies solidify the positive effects of women's roles in business. Companies on average have higher profitability margins with women at the helm than those who don't. But women are still under-represented in business. Perhaps, it's time to change that, ladies.
CEOS are the driving force that propels a company forward. Chief executive officers oversee a company's operations. Their goal is to make sure a company satisfactorily meets its goals. They earn the highest of all management positions but have to be dedicated and work hard. But, many make it! Just ask Safra A. Catz and her peers.
Human Resources Managers recruit, interview, and hire new employees for a company. They are also involved in payroll, benefits, and training. They handle conflicts within the workplace as well and must be able to readily resolve disputes.
Human Resources Managers earn right around the $100,000 mark.
Information Technology (IT)
While women are still underrepresented in the technological field, women who do find their way there have less of the salary gap to deal with. Employers just want people who know their stuff in this field, and whether man or woman, salary ranges tend to be the same.
Women comprise 29.1% of the tech field and of those, 15.6% hold jobs in technical positions, while 22.5% work in leadership positions. Of all the employment sectors, IT seems to be the most committed to bridging the gender gap. Apple and Intel, two of the major performers in the tech force, are committed to programs to bring more women to their workforces. For this reason, I will highlight more jobs in this field.
Applications Software Developers develop apps for devices and computers. Some design the system that runs the devices or controls the networks. This career is in the midst of a 19% job growth. This has been named one of the top jobs in America by CNN.
The pay is generous too, at over $102,000 a year.
Computer and Information Systems Managers or Information Technology Managers work with both hardware and software as they work with web design database development and a company's IT strategies.
The salary for this position is near $80,000 a year.
Computer Programmers have to know computer languages as they develop computer software programs. They write code, test the programs, and iron out the glitches and bugs so that they run smoothly.
This job pays around $84,000 a year.
Database Administrators manage a company's database. They backup data, make upgrades as necessary, ensure that the data is accessible and understood to those who use it, install data, and more.
Database Administrators earn around $84,000 a year.
Web Developers are enjoying a 27% growth in their field. As a web developer, you would write code, scripts, and interfaces as you work with programming tools and languages to make websites functional, attractive, and efficient.
The median salary for web develops is $70,000 a year.
Health Care
Some of the highest-paying jobs for women are in healthcare. They are also some of the most rewarding careers. Here are some of those that go beyond the traditional nursing job.
Nurse Practitioners work either along in place of a physician or with them as they provide specialty or primary patient care. The huge advantage to nurse practitioners is that they often function as doctors, but don't often have to worry about their own malpractice insurance and other expenses. It's also one of the few jobs that
It's also one of the few jobs that pay the same salary, whether you are male or female. If you are already a registered nurse, just a little more schooling will get you this job and a huge increase in salary.
The salary for nurse practitioners is $104,000 a year.
Pharmacists dispense medications to patients who have prescriptions while giving advice as needed. Some work in pharmacies while others work in hospitals.
They earn nearly $100,000 a year.
Many other careers exist outside of the traditional school of thought for women. There are careers in the automotive industry as mechanics and truck drivers, the trade industry as carpenters, welders, and electricians, the media arts as graphic designers and multimedia artists, and the legal field as lawyers and judges.
What if I want a more traditional job?
The important thing is that whatever job or career you choose, you work one that is satisfying and makes you happy, whether it's a more traditional job or not. The top five jobs dominated by females in the U.S. are actually in more traditional settings. Let's look at three of them.
Secretaries and Administrative Assistants are still noble professions today. They are often the first face someone sees at a corporation or business and work to assist those in higher levels of the business. They schedule appointments and meetings, work on correspondence, and more. Today's secretaries and administrative assistants even help with maintaining the social network site for a company.
Secretaries and administrative assistants can earn $32,000 a year.
Teachers make a huge difference in the lives of students as they plan lessons for the subjects they teach and monitor students' progress. A great teacher can have a lasting impact on a student for life. A teacher can teach at the pre-school, elementary, high school, or special education level.
Teachers can earn around $50,000 a year.
Registered Nurses are what make many medical offices and hospitals today function as they help to oversee patient care. Society will always need good, caring nurses.
Registered Nurses earn around $68,000 a year.
It's easy to see that career options for women today are unlimited. You are only limited by how deep your drive and ambition are. Find what interests you as well as figure out your goals, and you'll find the best job for you as a woman today.
One of the best job opportunities of the decade is working online. The online world is a "wild west" where anyone can start a business regardless of your age, race, education, or background.
The thing that matters most is that you are motivated and persistent. Even total newbies can earn money online by starting a simple website and putting some advertising on it.
I've been working online since 2010. You can learn how to do what I do in just a few weeks, and earning a full time income of over $10,000 per month is absolutely doable with consistent effort!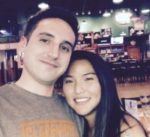 Nathaniell
What's up ladies and dudes! Great to finally meet you, and I hope you enjoyed this post. My name is Nathaniell and I'm the owner of One More Cup of Coffee. I started my first online business in 2010 promoting computer software and now I help newbies start their own businesses. Sign up for my #1 recommended training course and learn how to start your business for FREE!