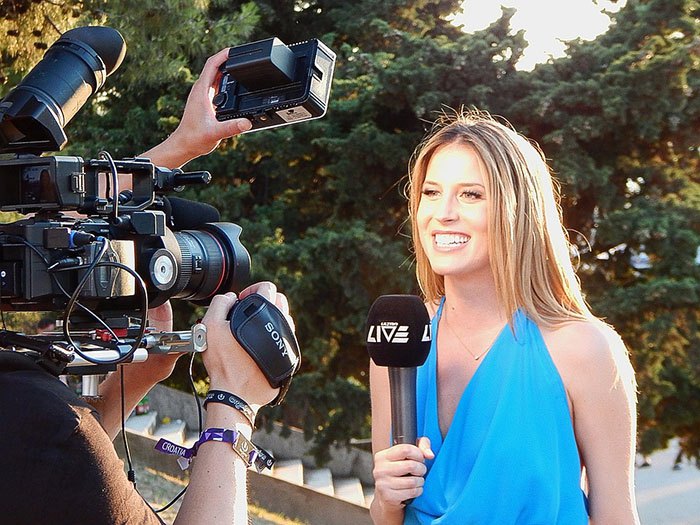 Have you often thought of Christiane Amanpour and Anderson Cooper as your heroes? If so, you might be a journalism major. Perhaps it's your dream to become a broadcast journalist as well. There are many great jobs for journalism majors. I'll show you some of your options if you are still trying to decide.
What are the advantages of majoring in journalism?
Journalism and the study thereof can open the doors to many exciting and rewarding careers. When you study journalism, you learn to tell a story through media.
First, you gain the skills to research your subject thoroughly and accurately and then you learn how to convey what you've learned to your target audience. Your audience may be on the radio or through television, through a newspaper or maybe even online, through blog or article writing.
If you are gathering information, you might have to interview people that will help the story connect. So your interview skills get sharpened, but you also need to decide what is key to the project or story. Interpersonal skills and the way you relate to others becomes a key factor here.
In the process of learning how to interview others, you need to have the skills or personality to put others at ease to where they trust you. You also have to learn how to decipher reputable sources from those that are less than ethical.
One of the most important things you can learn as a journalism major is to deliver information that people can trust. So, you need to sharpen your skills of discernment so that you can trust your instincts because a good part of journalism is about gut instinct, but it has to be backed up by trustworthy facts and data.
Thankfully, ethics training, as well as an understanding of the laws that guide it are usually part of a journalism major's studies. Most people want to deliver precise data and information and ensure that motives are upstanding.
Next, you'll need to learn how to deliver those facts and this is where you learn how to become a writer. A journalism major has to be able to pen a story. But not just any story. The story has to be compelling and persuasive enough to draw in audiences.
A good journalism major can often be set apart by others in the class by their ability to tell a story and captivate their audience.
You'll also learn the art of note taking. If you end up working as a journalist, you need to take accurate notes and list your references so you can always back up your sources.
As a journalism major, you have an advantage to those who worked in journalism many years ago, probably before you were born. Our technological age has advanced many ways of doing things.
Emails can be part of records, we don't have to jot everything down on a piece of paper that can get lost as we have databases and word docs to store things in. We can do many things we couldn't do before.
Finally, a journalism major learns how to sharpen their oral presentation skills. Because so many have a desire to work in broadcast journalism, you need to have the skills to tell stories verbally or orally. You need to learn to speak clearly and at a level where others can understand you.
Learning how to speak effectively and with a voice that commands an audience is a skill that can be an advantage beyond jobs in journalism. The skills you develop as a journalism major can be used in many sectors of the economy, not just journalism.
What can I do with my journalism degree?             
If you're a journalism major, chances are you have ambitions to work where most journalism majors desire to – in some media capacity. Let's look at some of those:
Broadcast Journalists present news to radio and television viewers or listeners. Most of the broadcast journalists today work for local tv and radio stations that you are familiar with in your home towns. While the dream for most is to make it bigger than that, very few actually do.
As a broadcast journalist, you would write stories as you work on them and present them in an allotted time. You may be responsible for cutting footage to have it fit the required time.
While the average salary of a broadcast journalist is modest at $56,000 a year, it is one of the highest reported job satisfactions among the employed sector. Some make as much as $90,000 a year and the ones who make it big can earn much more.
Editors are the ones who ensure the quality of work and articles written by writers and reporters. Many have assistant editors working under them and assign them tasks as well. An editor may suggest something that can make a story better.
Editors are usually the final set of eyes before a story hits the press. They will make the corrections or changes they see fit. Many also write their own articles or stories to add to a publication.
Editors earn around $50,000 a year on average.
News Reporters are many of the faces behind newspaper articles or the ones who often report from remote broadcasts for television stations. They follow leads to stories, conduct interviews, and gather the research necessary to bring back stories to staff writers in the newsroom or write the stories themselves.
News Reporters earn around $43,000 a year on average.
Where else can I use my journalism degree?
After all is said and done, you may decide to opt for a career outside of journalism. Let's face it. While journalism is an exciting and exhilaration field, it has its downfalls. Depending on the area you choose, there can be a lot of competition.
Even after you get there, it can be a stressful career to maintain. There are tight deadlines and there is the pressure to always be the first or most relevant source to report on a story.
Many people opt to use their transferable skills and degree in less stressful careers. After all, you've learned how to research data and analyze it, great interpersonal skills through interviewing, how to meet deadlines, how to communicate effectively both orally and written, and have a great understanding of how ethics comes into play in the workplace. You also have probably developed some pretty impressive technical skills.
You can use your journalism degree to work in advertising, the arts, corporate communications, advocacy and charitable organizations, politics, government, research, and more. Here are some options:
Grant Writers, like journalists, must write with persuasion as they submit proposals with the purpose of having grants awarded to public and private foundations. There is usually a meaningful purpose for which the money is used for. It could be for people in need, schools, museums, the environment, or animals, but there is usually a cause.
The same type of research that often goes hand-in-hand with journalistic work must be undertaken with grant work so that the grant writer is able to convince a benefactor of a need.
Grant writers earn an average of around $65,000 a year.
Marketing Researchers use some of the transferable skills of journalism majors. They analyze and study market conditions to figure out what the potential sales of a product or service might be. The research skills you have refined as a journalism major can really come in handy for a job as a market researcher.
After careful analysis, a market researcher is able to help the companies they work for understand the types of products people want and what they will pay for them.
Market Researchers earn around $62,000 a year.
Public Relations Specialists work with companies and journalists to present a positive public image to an audience or their customers. Journalism skills come in handy as PR Specialists try to run a positive campaign that makes stories which may appear in newspapers or on the television seem favorable for the company they work for.
In situations which require diffusing, a PR Specialist may get to use their verbal skills and polished demeanor to create a calming effect during a crisis situation.
PR Specialists earn around $58,000 a year on average.
I've focused on six jobs where you can use your journalism degree. But there are so much more. Other career options are a videographer, web manager, writer, photojournalist, multimedia producer, and more.
I would suggest that to ramp up your chances of success in whatever field you choose, where it is feasible, build up a portfolio of your work. Use even college projects or other experience that relates to your degree. If you were editor of your school newspaper and want to work as an editor, submit some of your work in that area.
If you are even able to secure pro-bono work, don't look at it as working for nothing. It's an experience that you can add to your work portfolio. There are many freelance opportunities online, some that pay well and some that pay next to nothing, but both are a great way to develop your skills further while building up your portfolio.
One of the best job opportunities of the decade is working online. The online world is a "wild west" where anyone can start a business regardless of your age, race, education, or background.
The thing that matters most is that you are motivated and persistent. Even total newbies can earn money online by starting a simple website and putting some advertising on it.
I've been working online since 2010. You can learn how to do what I do in just a few weeks, and earning a full time income of over $10,000 per month is absolutely doable with consistent effort!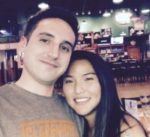 Nathaniell
What's up ladies and dudes! Great to finally meet you, and I hope you enjoyed this post. My name is Nathaniell and I'm the owner of One More Cup of Coffee. I started my first online business in 2010 promoting computer software and now I help newbies start their own businesses. Sign up for my #1 recommended training course and learn how to start your business for FREE!