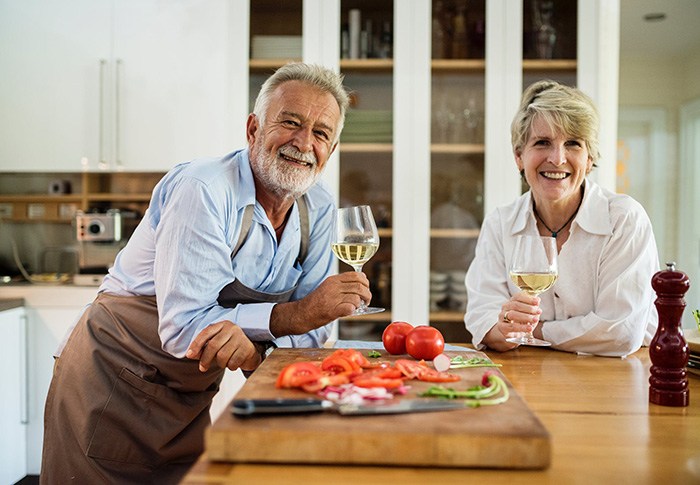 Ah, retirement — the period of life toward which many of us look forward. Some of us, however, aren't quite ready to hang our hats up just yet. If you're wondering about the best jobs for retired people, I'm here to help you sort them out.
While many people reluctantly take on post-career adventures, some miss the ambition and urgency that drove us to achieve various milestones and accolades during our years of work.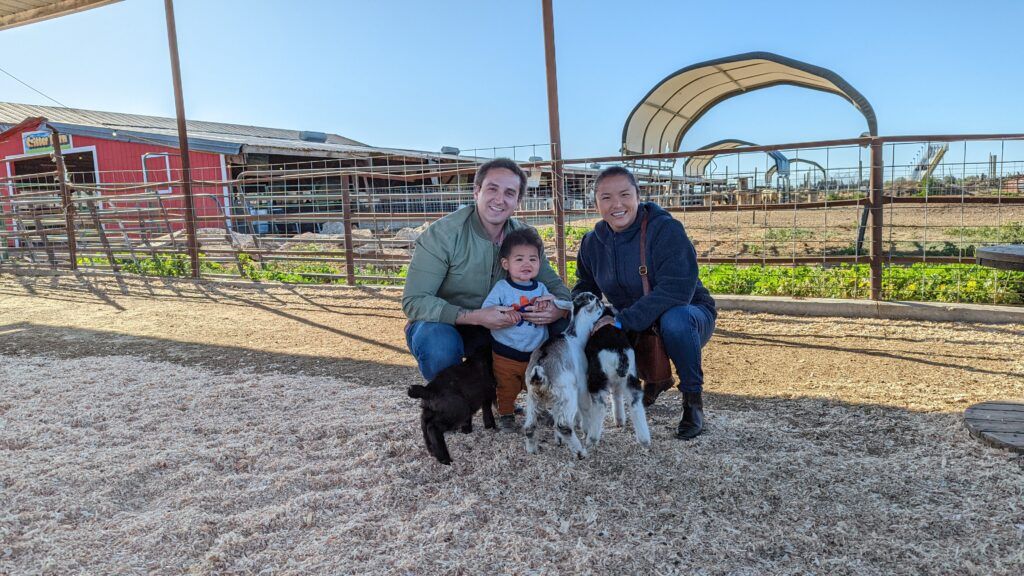 Are You Ready To Work Your Ass Off to Earn Your Lifestyle?
Are you tired of the daily grind? With a laptop and an internet connection I built a small website to generate income, and my life completely changed. Let me show you exactly how I've been doing it for more than 13 years.
Whether because of this reason or due to financial need, retirement from your life's primary professional pursuit doesn't always mean the end of work.
According to the Pew Research Center, the percentage of older employees in the US has been rising for a little over three decades, and as of 2016, nearly 20% of people age 65 and over remain in the workforce.
While some of this number have yet to retire, many others have taken on jobs for activity or extra income.
Many retirees also enjoy working because it keeps them connected to their communities. At the same time, their seasoned status allows them to offer wise mentorship to the younger generations, making their continued efforts in the workplace a positive and beneficial occurrence.
If you don't necessarily need the money and simply want to remain active, it's worth mentioning that volunteerism can be a fantastic way to maximize the value of your time while contributing to and staying in touch with your community.
It is likely your work skill set can apply to a variety of non-profit organizations, and if not, some of them, such as volunteer emergency response squads, may even provide necessary certifications to perform duties during events and crises, such as first aid or CPR, usually in exchange for your work.
Perhaps you've made your mark in the professional realm, and now you want to make a difference in the world. Retirement can be the ideal time to get involved with a favored cause for which you previously may not have had time, such as animal rescues, soup kitchens, homeless shelters, libraries, the environment, and so on.
Let's dive in – the following jobs are listed based on experience and education needed, starting with those which require the least.
Seasonal Worker
If you want the best of both worlds – lots of time off but a little pocket money for your next vacation and something that will keep you active and engaged – look into the seasonal work in your area. Many of these jobs don't require prior experience, although having it is always beneficial.
Nurseries often hire workers for the spring and summer, so if you enjoy spending time outside (and maybe want a discount to invest back into your own garden), this can be a great option.
If you live near a national park or forest and love nature, you might be surprised at the opportunities available. A degree in a related field or a history of teaching can be a plus. opportunities available.
Likewise, the US government offers many seasonal and part-time jobs with a variety of experiential requirements.
If nature isn't your gig, check out your local sports teams and complexes. Many look for seasonal workers to process tickets, serve food and drink, and more.
If you're more of an indoorsy person, consider tax preparation. While you don't necessarily need a degree, you'll need a small amount of training, and a Preparer Tax Identification Number from the IRS.
Of course, many retailers also look for seasonal workers to cover summers and holidays in anticipation of bigger crowds.
Your mileage may vary with pay, and remember it will be temporary work. So, depending on which path you pursue, this may be a better option for those who don't necessarily need much supplemental money and are working for other reasons – or who wish to work a variety of jobs throughout the year to keep things interesting.
Tutor
If you enjoy nurturing the educational growth of children and young adults and have adequate to expert knowledge in one or more subjects such as math, English, or even musical instruments, tutoring can be a smart choice for your post-career pursuits.
Tutors can be remedial or proactive, helping students to comprehend problematic subjects or pushing them toward academic excellence and achievements.
While you do not necessarily need a background in education or a degree, you do need to know enough about the subject to provide meaningful instruction, and you need to be able to assess your student's needs and goals and the requirements of their educational institution in order to best guide them.
The amount of money you will make as a tutor is largely dependent on the number of hours you choose to work, as well as your educational background and experience, but typically, pay will be between $10-20 per hour.
Maintenance and Repair Workers
If you enjoy working with your hands and have satisfactory home repair and improvement experience and skills, becoming a maintenance and or repair worker can be a fun and rewarding way to enter your retirement.
It's also flexible – you may choose to open your own business, or you can skip the hassle of insurance and licensing requirements and find a position with an existing business such as a hotel or apartment complex.
You'll be expected to handle any number of a huge variety of tasks, from painting to plumbing to woodworking.
You should also have your own tools, especially if starting your own business, and either a good understanding of the tools needed for the jobs you'll be tackling or a good relationship with your local hardware shop.
The median pay for this type of work is $18.14 an hour.
Bookkeeper
Many smaller businesses don't necessarily have enough work to employ a full-time bookkeeper or accountant but don't have enough employee resources to complete related tasks from within. That's where part-time accountants and bookkeepers come in.
This is another flexible option – you can freelance out of your home office and work as much or as little as you want, or look for local businesses looking to employ part time accountants. You will be expected to have related experience and/or a degree for most positions or jobs in this field.
The median pay for this field is about $17 an hour, and a degree in accounting can help to boost that number.
Patient Representative
Sometimes referred to as a patient advocate or caseworker, this job is ideal for an enterprising and sociable type of person who doesn't mind taking charge of projects while giving keen attention to their clients' needs; a medical background is a plus.
You don't necessarily need a degree to take on this role, but some positions require it, and a degree in nursing or healthcare will certainly help to boost your income if you pursue this path.
Patient Representatives build relationships with their clients, supporting their client's healthcare goals, and acting as go-betweens for patients, families, and healthcare providers.
In this role, you will likely perform documentation, scheduling, and investigative tasks, all with the goal of facilitating the appropriate healthcare approach for your client, addressing financial, mobility, and even emotional support concerns.
The median pay for this field is $15.53 hourly or $32,300 annually for full-time work, but as with many jobs, the more education you have, the higher your income is likely to be. Individuals working full-time with bachelor's degrees can make over $50,000 a year.
Adjunct Professor
If you have a background in education or possibly a trade that you can teach, and a desire to nurture the learning of college or trade students, a flexible and rewarding option is to become an adjunct professor.
You don't necessarily need a Ph.D. to get this position, as many community colleges and vocational schools will accept a master's level degree, especially when combined with real world experience.
As an adjunct professor, you would be expected to design and organize courses for your students, and to maintain the information and requirements of those courses in adherence with your college or school's educational standards.
Possessing communication skills and a knack for organization and time sensitivity will help you to succeed in this pursuit.
The median per-course pay for part-time educators is $2,700. Adjunct professors make up more than half of college-level educators, easily making this an accessible field for someone meeting the educational requirements.
Professional Consultant
If you have professional experience that lends itself to providing valuable wisdom and insight to projects in fields such as information technology, project management, human resources, or marketing, you are in good standing for a post-retirement career in consulting.
Networking skills are also crucial to this pursuit, as you will want to stay in touch with professional contacts for leads on projects.
Consultants provide priceless advice to companies, either for short or long-term projects or on an as-needed basis.
Depending on the field and needs of the company, you may use your related knowledge to assist with developing or reorganizing business structures and programs, troubleshoot problems, educate or tutor, or even to simply supplement the regular staff.
While your annual income will depend on your field and a number of hours you choose to work each week, the starting pay for a consultant will typically be at least $50/hour.
I've given you many great options if you're not quite ready to settle down in your retirement years. As long as you want to keep moving, you should do so. One thing is for certain — the best jobs for retirees are out there.
One of the best job opportunities of the decade is working online. The online world is a "wild west" where anyone can start a business regardless of your age, race, education, or background.
The thing that matters most is that you are motivated and persistent. Even total newbies can earn money online by starting a simple website and putting some advertising on it.
I've been working online since 2010. You can learn how to do what I do in just a few weeks, and earning a full time income of over $10,000 per month is absolutely doable with consistent effort!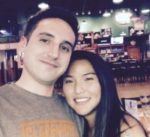 Nathaniell
What's up ladies and dudes! Great to finally meet you, and I hope you enjoyed this post. My name is Nathaniell and I'm the owner of One More Cup of Coffee. I started my first online business in 2010 promoting computer software and now I help newbies start their own businesses. Sign up for my #1 recommended training course and learn how to start your business for FREE!