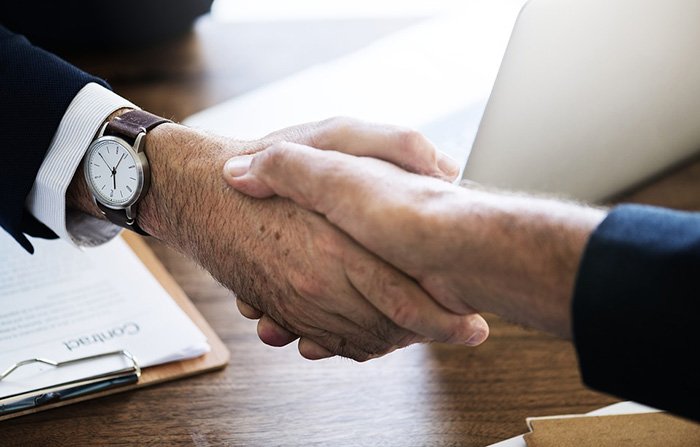 Second careers are becoming more and more common for older workers. Whether you are considering a career change or have faced a recent job loss, I'll show you the best jobs for older workers and tell you what you can do to improve your chances of getting the job you want.
The older worker in their 40s and over often find themselves at a crossroads. Some regret having chosen a particular field and are ready for a change, while others may find themselves forced out of their field due to a job loss or increasing inability to work in a job that is more physically demanding than they'd like it to be.
One huge advantage you may have in looking for a job now is that your financial obligations are probably settling down. The kids may be out of college and perhaps even, your mortgage is paid off.
With that in mind, you may be able to choose something that you've always wanted to do, regardless of what the pay is.
Whatever your situation, there can be more challenges for older workers, but it doesn't mean you can't find a job where you will be happy and thrive.
Tips for Older Workers
Don't let age discrimination be a barrier to change. While there will always be employers who are on the lookout for fresh talent, some appreciate the wisdom, experience, and work ethic that comes with older workers. It doesn't hurt to sell these points during the interview process.
You're also quite stable at this point in your life and if you're hired on, less likely to leave a job anytime soon. You are more settled now and freer of external worries. Employers love employees that are able to be committed to the job.
Consider reinventing yourself. A new beginning calls for a new look and a new attitude. Perhaps you'll want to update your appearance, to begin with. You'll want a professional, polished, and trendy look.
Changing your appearance is not only about changing your appearance because if a change can make you feel better about yourself, it'll show in your attitude. You'll be more confident about yourself and that will show when applying for work.
Consider polishing your skills as well by taking a class or two, even if it's online courses. Brush up on whatever technical skills are relevant and make sure that your resume is current, both in content and format.
Think about working from home. There's been a 400% increase in work from home jobs. Most of these types of jobs seek the type of experience that only an older worker can deliver. Because of that, you are less likely to face age discrimination or competition from younger workers.
The great thing is you would be applying for jobs mostly online and a potential employer or client will be focused on your skills. There are jobs across many work sectors in this area of work, so you should be able to find something that you are qualified for and that appeals to you.
To start with, check out FlexJobs. Working from home has so many advantages and offers a high rate of job satisfaction.
Networking leads to more positive results. The job landscape has changed much in the past twenty years or so. For one, networking has become an important part of finding the job you want, especially where older workers are concerned.
It's very often who you know that helps you get the job. There's a lot of competition and many times, resumes are passed over because of hiring managers getting overwhelmed. This is where networking offers you an advantage.
You'll want to set up a couple of online professional profiles on sites such as LinkedIn or even Facebook. Most professional networking is done this way today and goes a long way in reaching out to possible contacts.
Consider going back to school. If you were never able to achieve the dream of going to college or perhaps didn't finish the first time, if you have regrets, consider taking some college courses.
Older people tend to do very well in college. They are more focused, more determined, and generally more serious about getting an education than their younger counterparts.
It's never too late to achieve the dream you've always wanted. If your income is within range, it may even be possible for you to get a grant to help with the expenses. Talk to your local college recruit to find out more.
No matter what, stay positive. It can be daunting to look for work at this stage of your life. Nonetheless, there are many great things about finding work at an older age. You won't be focused so much on what you have to do to support your family and probably have more freedom to choose something that really appeals to you.
Remember, that experience and wisdom count for something. You'll be able to offer some positive traits that a twenty-something can't. Emphasize the positive rather than any negatives and you'll do great.
The Best Jobs for Older Workers
The best jobs for older workers are ones that lend a high rate of job satisfaction. You've paid your dues and worked at something that was most likely just a way to earn a living for some time. Perhaps, it's taken you a while to figure out what you want out of life.
Only you can answer those thoughts, but the following are some of the best jobs for older workers that yield a combination of high job security and satisfaction.
Athletic Trainers work with athletes and can be employed by sports and fitness centers, schools, or universities. This is a great fit if you are athletically inclined or even have worked as a physical education teacher or coach in school.
Athletic trainers help advise about athletic plans, help treat injuries and help in the rehabilitation period.
Another alternative to athletic training is to be a personal fitness trainer where you could work with most anyone looking to get in shape. You could even specialize working with an older age group as they are more prone to injuries and you'd probably have special insight about how they could prevent those injuries.
Either position pays an average of $40,000 a year. More training or education is required of athletic trainers than with personal fitness trainers. In either case, you do have to know your stuff.
Business Management Consultant is a great consideration for older workers who have experience and wisdom to share in this niche. You could help companies learn how to reduce their expenses, find new business, or know their place in the market and how to better expand.
You could earn a hefty dollar too at $62.00 an hour.
Paralegals and Legal Assistants assist lawyers with maintaining files, doing legal research, and drafting documents. If you ever dreamed of becoming a lawyer and never got to, this could be your chance to begin a new career in law.
You only need an associate's degree or certificate or a bachelor's degree in most anything. If you end up deciding this is the best second career for you, you can even continue studies to become a full-fledged lawyer. It's never too late to follow your dreams.
Paralegals and legal assistants earn an average of $45,000 a year. Lawyers make over the hundred grand mark.
Patient Advocates serve as a liaison between a health care organization or hospital and patients. They help resolve problems and disputes, work reports for possible legal problems, and more.
This is a great second career as you would have a chance to make a difference and make the health care process better for patients, which you discover is highly important the older you get.
You have to have great communication skills and the best part is, no advanced education required.
The salary of a patient advocate averages $35,000 to $40,000 a year, but there or opportunities to earn more if you are more effective and bring more skills to the job.
Security Guard Supervisor is a great position, especially if you have prior experience in security, as a police officer, or as a military police officer.
You would help to establish security protocol and supervise the security staff of a company. A college education is not required, only prior experience in the field as mentioned before.
The average salary is around $39,000 a year, but there are opportunities to earn more.
Tutoring would be a great fit if you excel at a particular subject, and particularly if you have experience teaching before.
You could teach at a learning center or in private out of your home, a library, or your student's home.
You could earn $15 to $20 an hour as a tutor.
Interpreter and Translator jobs are perfect for the candidate who can speak two languages. You would work for a company and help to interpret written, oral, or sign language text into another language for others.
You may also be asked to edit, proofread, or revise translated materials and written works. You would also likely be required to help create documents in foreign languages for meetings and general communications.
Usually, no advanced education is required. You just have to be really good at translating the required languages. The average salary is around $42,000 a year.
Other great possibilities for older workers are school bus drivers, financial planners, insurance agents, technical writing, management analyst, and accounting.
Second careers offer many opportunities and if you look at your interests, skill set, and the opportunities within your reach, you're sure to find the perfect job for you.
One of the best job opportunities of the decade is working online. The online world is a "wild west" where anyone can start a business regardless of your age, race, education, or background.
The thing that matters most is that you are motivated and persistent. Even total newbies can earn money online by starting a simple website and putting some advertising on it.
I've been working online since 2010. You can learn how to do what I do in just a few weeks, and earning a full time income of over $10,000 per month is absolutely doable with consistent effort!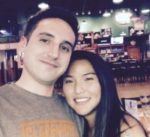 Nathaniell
What's up ladies and dudes! Great to finally meet you, and I hope you enjoyed this post. My name is Nathaniell and I'm the owner of One More Cup of Coffee. I started my first online business in 2010 promoting computer software and now I help newbies start their own businesses. Sign up for my #1 recommended training course and learn how to start your business for FREE!