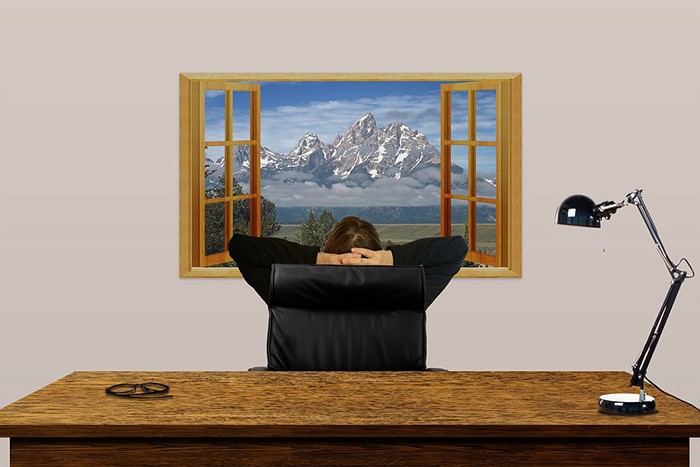 As men hit the 50-year mark in their life, many consider making career changes. I'll show you some great jobs for men over 50 and offer some tips to help you reach your goals.
There can be any number of reasons men over 50 have the desire to do something different in their career life. For some, perhaps they've always done what they had to do and are at a point financially where they can finally do something they've long desired.
For others, perhaps nearing retirement has them seeing the other end of the spectrum. Maybe they don't feel quite so financially ready to face retirement and are looking for better ways to earn a living or even add a part-time job to the mix.
Still, others have had the painful experience of having been laid off and suddenly find themselves without a source of income and a wounded ego to boot.
Whatever your reason may be, you may also have the same reservations that many older men do. Some men over 50 are apprehensive to make the jump because they feel they will have a hard time competing with their younger counterparts.
I have good news for you. Your age shouldn't be a deterrent to finding alternative ways of making a living. Your age is a huge advantage because you can bring things to the table that younger workers can't:
History: Whatever your previous employment, there is history there. Many men over 50 have remained in their place of employment for an extended time. That kind of commitment is a rare quality and appreciated by employers.
Experience: Your years of working have given you experience that a younger employee can't compete with. You know how to solve problems in your field, which may be issues involving customers, coworkers, the business aspects themselves, technical issues, and others. While others might flounder in dealing with hiccups or a crisis, you've been there and know how to deal with it.
Networking: You have connections. Not only do you have your years of experience on the job, but maybe you've even been active in community organizations or organizations related to your work. Today, networking is key to many job success stories.
Fewer Responsibilities: A younger worker in the workforce often has a huge set of responsibilities: they usually have a new family with children, they're worried about how they will pay for their kid's college fund, much less just the general responsibilities of being the breadwinner. At this point of your life, you may be freer of those concerns and can better concentrate on choices concerning your work.
There are many great advantages for you and your perspective employers. Use these to your advantage to help you land the job you want.
Bump Up Your Game
No matter what you have to offer, it is a competitive market out there. It's best to up your game and think of job hunting in terms of using tactical maneuvers to win your spot in the workplace.
1. Brush Up on Your Skills! If you're here, chances are you already have the technical skills you need to be more relevant in today's workplace. Computer skills are important to landing many of today's jobs – If yours aren't all they can be, take a course to improve them.
Also, use this time to improve in areas of your field that working full time made it hard to keep up with. The workplace has changed a lot in the last 20 years or so.
Catch up on current trends and skills relevant to your field of expertise. You'd be amazed at what you can learn on the Internet alone. You made it here after all!
Becoming current will also help to build up your confidence and that's always a good thing.
2. Network, Network, Network! I've said it before. Networking can be a huge game changer when you're on the hunt for a job. There's a lot of competition out there, and sometimes it's who you know just to get your foot in the door or to ensure that your resume is seen by relevant parties.
Consult colleagues, old and new, and tell them about your job search and ask if they will help by offering recommendations and acting as references in your applications. Ask them what will give you an edge in you seek work at their workplaces.
3. Get Involved! It could be with an organization affiliated with your prior or current employment or a community service organization. This will add to your networking opportunities while also giving you a chance to make a difference.
You'll also be more in the know about things, not to mention that it looks good on a resume. Think of it as one more way to market yourself.
4. Be Confident! If you believe in yourself, it makes it easier for others to believe in you. Do what you need to gain the confidence for your job hunting ventures – brush up on skills, gain knowledge, get a makeover, inside and out.
Do what you need to do to make yourself feel better about yourself. All the things I've already mentioned are great tools that not only make you look better on paper, but also make you feel better about yourself. And if you feel that way, it'll come through in interviews.
5. Nail Your Interview! By the time you've made it to an interview, you're halfway there. All you need to do at this point is sell yourself. You want to make an employer feel like you are the best candidate for the job.
One of the first questions an interviewer may ask you is to tell them about yourself or why are you interested in the job. You'll want to come up with responses to possible questions before your interview.
You don't want to seem rehearsed–you just want to be prepared. You want to be brief but insightful as you outline the highlights of your careers, any achievements you've had, and even any personal endeavors that show physical or mental agility.
6. Be Open to New Possibilities! If you were laid off, for instance, don't get stuck in the train of thought that you have to do what you've always done. Explore new options and seek careers where your skills can be transferable.
There's probably never been a better time for you to do so and perhaps you can work at something you'd be happier at.
Best Jobs for Men Over 50
So, while for many men, the thing that will make the most sense is to work with what they know, there are jobs out there that men over 50 are particularly good at. Let's look at some of them.
1. Consultants bring their knowledge to the table and sell that to other companies. They use their experience from many years of doing something they're good at. You'd be an entrepreneur of sorts and have to sell your services.
As a consultant, you would help other companies, mostly as they start up new business. You'd help solve the hiccups or prevent them so that the company can be more successful.
Popular areas of consulting are business consulting, IT, marketing, accounting, management, healthcare, and others. If you have good leadership and communication skills, this may be a good thing for you to do.
Consulting work also lends well to those who have great logical and analytical skills and work well as a team.
Consultants earn an average of $75,000 a year.
2. Independent Contractors do similar work to consultants. The bigger difference is that instead of consultant services, you are working for a company on a contract basis.
So, let's say you've done management work as an employee before. A company might hire you for a year or a few months at a time, rather than as a full-time employee. You would essentially be self-employed and be responsible for your own taxes and benefit expenses, such as healthcare.
You would take what you know and instead or working for others, you'd work for yourself. You'd have the advantage of being your own boss, you'd probably get higher wages, but you'd be responsible for your own overhead expenses, just as any other business owner would.
Nearly any line of work has independent contractors and as such, the salary can vary widely, but $100,000 a year is not unheard of.
3. Patient Advocates assist patients as they are treated in a hospital or other health care facility. They act as a liaison between the patient and the healthcare professional or business.
They might welcome a new patient, document or investigate their complaints, follow up to see that they are happy with their care, and help to analyze how care can be improved in the future.
This is a great job if you're less concerned with a huge pay day and are at a point of wanting to work something more meaningful, where you actually can help others.
The best part is advanced education is not required – You just have to display that you've worked with other clients in another capacity of patients. You need to have good communication skills and an ability to act with discretion.
Patient advocates average around $35,000 a year, but a really skilled one or one with credentials can earn up to $125 an hour.
4. Landscaping can be a great job option for someone who's been tied down to an office most of their career and is ready to greet fresh air. If you have a green thumb and know a bit about the how-to's of landscaping, this might be a great change for you.
You could work on as small of a scale or as large of a scale as you want to. You could work alone or hire others to help you as you help others maintain their outdoor grounds, either by mowing lawns, trimming trees and shrubs, planting seasonal plants, and more.
The average landscaper earns around $35,000 a year, but some can earn much more.
5. Financial Advisors assist clients with their financial portfolios, like helping them choose real estate investments, stocks, bonds, money market accounts, etc. They also help clients with long and short-term goals, such as college expenses or retirement funds.
They can work for themselves or for banks, mutual fund companies, or insurance companies.
While an accounting, business, or finance degree is helpful, relevant prior work experience or courses and exams for becoming licensed is acceptable, especially when you work for yourself.
Financial advisors can earn from $50,000 to well over $100,000 a year.
Hopefully, I've given you something to think about and encouraged you about your job prospects. Jobs for men over 50 are out there and waiting for you to grab onto. You just have to go for it!
One of the best job opportunities of the decade is working online. The online world is a "wild west" where anyone can start a business regardless of your age, race, education, or background.
The thing that matters most is that you are motivated and persistent. Even total newbies can earn money online by starting a simple website and putting some advertising on it.
I've been working online since 2010. You can learn how to do what I do in just a few weeks, and earning a full time income of over $10,000 per month is absolutely doable with consistent effort!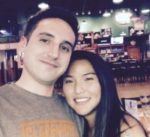 Nathaniell
What's up ladies and dudes! Great to finally meet you, and I hope you enjoyed this post. My name is Nathaniell and I'm the owner of One More Cup of Coffee. I started my first online business in 2010 promoting computer software and now I help newbies start their own businesses. Sign up for my #1 recommended training course and learn how to start your business for FREE!