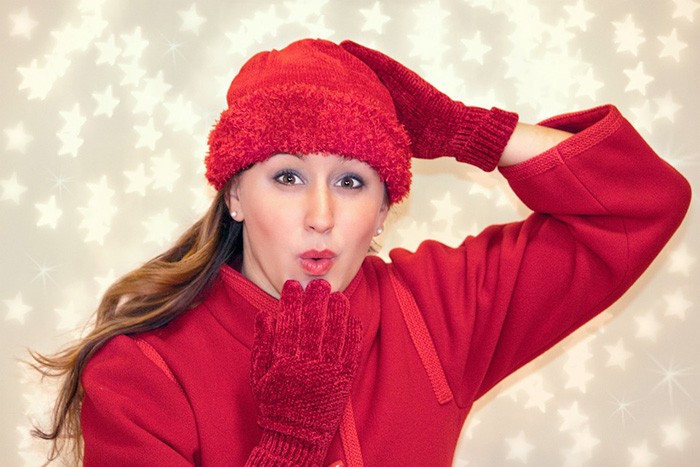 It's never too early to think about the best jobs for Christmas. We're nearing "Christmas in July" promotions, and though we are in the thick of summer, just a few blinks and it'll be the Christmas season again.
Christmas is one of the most treasured times of the year for so many of us. It's a time when it seems to come easier to all of us to extend offerings of peace, love, and joy. We treasure our times with family and friends, we love to eat, drink and be merry, and yes, we do enjoy the gift exchange part of the holiday as well.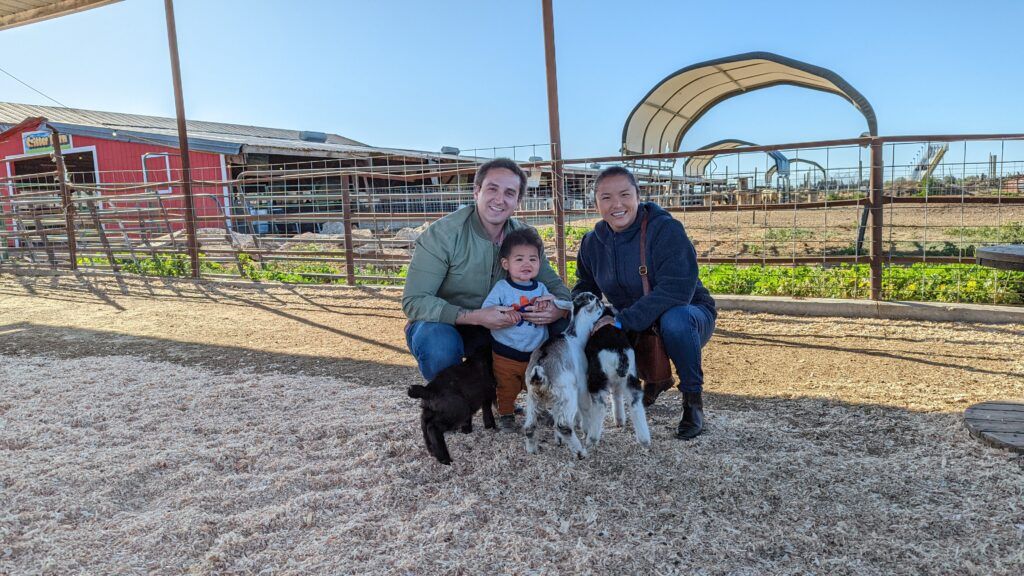 Are You Ready To Work Your Ass Off to Earn Your Lifestyle?
Are you tired of the daily grind? With a laptop and an internet connection I built a small website to generate income, and my life completely changed. Let me show you exactly how I've been doing it for more than 13 years.
And even though it shouldn't be our primary focus, it does make the holidays feel a lot brighter when we are able to better participate. Many of us also just want to give our kids the best Christmas we can, so it makes sense that we try to find ways to earn extra funds for the holidays.
Advantages to Working Jobs for Extra Christmas Money
There are so many advantages to earning extra money for Christmas. Let's look at some of them:
Extra money for the holidays. We already sort of talked about this one. Many of us already have a full-time job, so if we want extra money for the holidays, we can either take another part-time job or work overtime at our full-time job. Sometimes we need the extra cash for gift-giving or holiday parties and just want to easily make those purchases without sweating over it.
Perks. When you think about it, there can be perks to working places that are associated with the retail part of Christmas. If we work at our favorite retail store, we are often privileged to get employee discounts to purchase items for ourselves or for gift-giving. Many other places offer discounts as well. We can also be one of the first ones to learn about holiday promotions and really cash in on savings.
Flexible hours. Many jobs associated with holiday buying have extended hours, so it may be easier to find a shift that works better with your regular schedule. It's also feasible to just work a day or two on the weekends.
Good experience for later. Retailers get desperate to find good help for the holidays. If you make your mark, who knows? You may make enough of an impression to be asked to stay on after the holidays. If nothing else, it's another great thing to add to your resume.
Meet new people. You meet many great people, with many of the same goals and interests as yourself. You will also likely find yourself really getting into the Christmas spirit as you meet people shopping out and about for the holidays.
Never Too Early To Think About Jobs for Christmas
We all want to find more ways to have extra money so we can really enjoy the Christmas holidays. And really, summer is the time to do it, because once we get into fall, time seems to accelerate and we get more overwhelmed as the holidays approach.
Most of us also have full-time jobs to pay for our regular living expenses, so often, what we are looking for is seasonal work that might help us to earn a few dollars earmarked for holiday spending.
While fall is the time most people think about holiday jobs, it's never too early to start. You can start earning extra money now and think about it. If you start early, you may get enough extra bucks to stretch beyond Christmas, like perhaps to help pay for next year's vacation as well.
Seasonal jobs extend beyond Christmas. In the summer, if you live in an area known for being a hot vacation spot, you can get a job as a local tour guide on the weekends.
Beach resorts are big business. Perhaps, if you get certification and are a good swimmer, you can teach swimming lessons or work as a lifeguard. Or you can work in hospitality or retail.
Ski resorts start getting busier in the fall season, right before Christmas hiring begins. You don't even have to know how to ski. There are also retail and hospitality jobs, food service, marketing, customer service, and concierge jobs that cater to the ski resort business.
And as I mentioned before, you could always look for overtime at your regular job. Other than that, here are some of the best jobs for Christmas.
Retail Jobs
Fall is just around the corner and it's the busiest hiring season. Jobs can include anything from working cash registers as cashiers, customer service, gift wrapping, stocking shelves, inventory, ordering, and so much more. Think about who your favorite retailers are and start there.
Retailers will hire over 700,000 seasonal workers for the fall. Some of the biggest retail heavyweights are Target, J.C. Penny, Macy's, Kohl's, T.J. Maxx and even Amazon. The advantage for Amazon workers is that you can get work there that allows you to work from home.
Don't forget about tech stores either if you're more of a nerd. Technologically-focused stores like Best Buy also hire for the holidays.
One previously mentioned bonus to working retail is employee discounts, as well as knowing ahead of time what will be going on sale. You can score discounts and rack 'em up.
Emphasize that you can work flexible hours to make yourself look like a more attractive candidate to potential employers.
Retail jobs aren't all rosy, but they are some of the best jobs out there to earn extra cash for the holidays.
Retail jobs pay between $8 and $12 an hour. Don't forget employee discounts, which can be up to 20% off of merchandise.
Shipping Clerk
If you'll want a temporary position to earn a few dollars for Christmas, consider working for one of the shipping companies, such as UPS or FedEx. Packages that are shipped from here to there need help getting where they are supposed to go.
If you're able to live more than a few pounds and load and unload packages without getting too fatigued, this might be a good fit. UPS alone hires nearly 100,000 extra workers for the holidays, while FedEx will be hiring 50,000 workers.
You need to be able to pass a drug test and lift up to 70 pounds. This is another position that can get extended beyond the holidays if you're a good worker, and UPS also has positions beyond handling packages. So, if you're noticed, it could mean better opportunities down the road.
Shipping clerks earn around $13 an hour.
Catering
Lots of holiday parties take place and that means food, food, food. There are office parties, many of huge corporations, home parties that cater out for the holidays, and as always weddings. Catering is a great job to consider, not only for the holidays but all year round.
Perhaps you have experience in food service, or you are a great cook. You can either apply with catering companies or restaurants that cater or depending on your living situation and the laws in your area, open your own catering service for the holidays.
Apply now and keep checking with catering companies, as people quit this type of job pretty often, so if there isn't an opening now, there may be later on.
If cottage laws are relaxed where you live and you are a great baker, consider making baked goods for the holidays. You can offer cookie and candy trays and other delectable delights.
In either case, this is big business around the holidays and really all year round.
The pay for catering workers averages $11 to $13 an hour plus tips.
Event Planners
With all of those parties going on around the holidays, caterers aren't the only service that is needed. If someone has previously told you that you throw a good party, perhaps you could work as an event planner.
If you are organized and could coordinate photographers, caterers, disc jockeys, and all the other elements that make a great party or event, you might find working as an event planner fun and rewarding.
While everyone "Rocks around the Christmas tree" and has a "Wonderful Christmas Time", you can sit back and see how your hard work has successfully paid off.
The pay isn't too bad either, at just over $20 an hour.
Tax Season Jobs
Accountants start hiring for tax season workers in the fall. Companies that help with tax preparation hire for thousands of workers to not only help prepare taxes, but also for administration duties, data entry, auditing, marketing, and more.
If an office job is more your thing and especially if you have the skills to do the work, you might find this to be the way to go.
The average salary is around $12 or $13 an hour. Start your job hunt early for this one.
Photographer
If you have a gift for capturing a moment and are handy with a camera, you might think of working as a photographer. There are many opportunities around the holidays for photographers. You could be the one to take children's pictures with Santa.
You could work as an event photographer or even as a helper in a studio or photograph family pictures that are intended as Christmas gifts. While photography work is in more demand around the holiday, if you have mad skills, think about doing wedding photography year-round, but on your own schedule.
Either way, this is a great thing to get into if you enjoy the art of photography. The average pay is around $15 an hour.
There you have it! You have great options to earn extra money for Christmas. Remember, it's not too early to start thinking about the holidays and the earlier you are prepared, the better the chance you'll have to secure the best job for you.
One of the best job opportunities of the decade is working online. The online world is a "wild west" where anyone can start a business regardless of your age, race, education, or background.
The thing that matters most is that you are motivated and persistent. Even total newbies can earn money online by starting a simple website and putting some advertising on it.
I've been working online since 2010. You can learn how to do what I do in just a few weeks, and earning a full time income of over $10,000 per month is absolutely doable with consistent effort!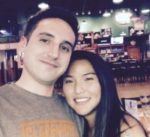 Nathaniell
What's up ladies and dudes! Great to finally meet you, and I hope you enjoyed this post. My name is Nathaniell and I'm the owner of One More Cup of Coffee. I started my first online business in 2010 promoting computer software and now I help newbies start their own businesses. Sign up for my #1 recommended training course and learn how to start your business for FREE!