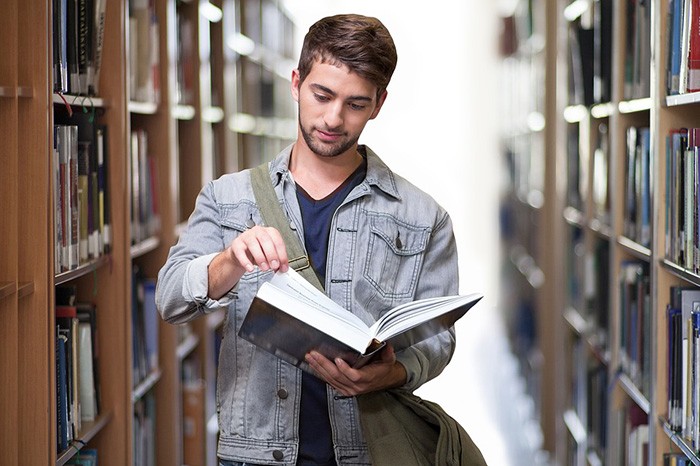 There's no doubt having an undergraduate degree makes you more marketable in the workplace. Whether you are considering going to college to get your undergraduate degree or already have one, I'll show you the best jobs for undergraduates today.
Why Study as an Undergraduate?
One of the biggest decisions a person can make is whether or not to get a college degree. Most people think of an undergraduate degree as simply a bachelor's degree. Others consider that an associate's degree is also an undergraduate degree.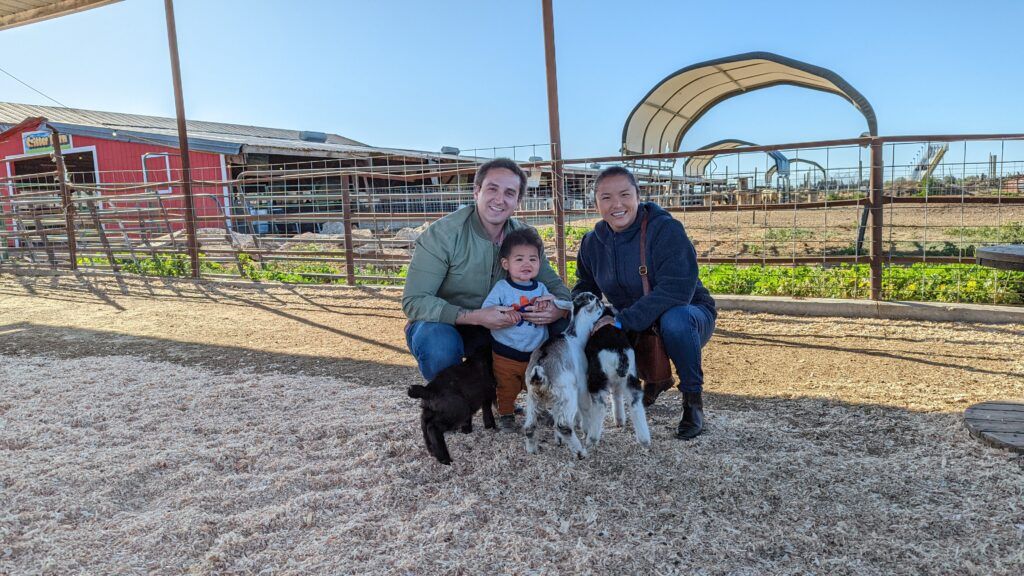 Are You Ready To Work Your Ass Off to Earn Your Lifestyle?
Are you tired of the daily grind? With a laptop and an internet connection I built a small website to generate income, and my life completely changed. Let me show you exactly how I've been doing it for more than 13 years.
In simple terms, an undergraduate degree is the first higher-learning degree earned after high school that you usually get at a college or university. Most take two to five years, but the average is four years of study.
Earning an undergraduate degree is worth it in the end. It will yield you the best chance of succeeding in your career life and create enormous opportunities. You'll have more chances at promotions and you'll even have more choices and freedom to choose the job that's best for you.
With an undergraduate degree under your belt, you can be the driving force in your life. You'll have marketable skills along with higher education that can make you a cut above the rest.
An undergraduate degree often means you'll have access to better income opportunities as well, though not always. Some jobs, such as those in education, are for those who are dedicated because they don't pay as well as they should.
Another great thing about an undergraduate degree is that it can be a stepping stone later on if you choose to enter a career that requires graduate school. Your nursing career can mean a nurse practitioner one later on, along with a huge boost in income.
Most people don't know that almost any bachelor's degree is a bridge to law school, should you decide later on that you want to become a lawyer. Most states only require two to three years of law school on top of a bachelor's degree to be able to practice law.
So having an undergraduate degree is a great thing to have, whether your mind is made up in your field of choice, or you have a change of heart down the road.
What Kind of Jobs Can I Get as an Undergraduate?
Undergraduate degrees can be obtained for many fields of study. Two of the most common bachelor's degrees are Bachelor of Arts degrees and Bachelor of Science degrees.
But there are much more, ranging from architecture to engineering to technology to business administration to economics to accounting to computer science to biology to nursing to journalism and everything in between.
What kind of career you decide to go for should be given careful consideration. If you're like normal people, your preferences and leanings have changed and may continue to change. Your destination may not be so easily apparent.
But there are some things you can do to make the decision one that you are most at peace with. In the end, your major may not reflect the choice of career you end up with, but that's the great thing about some undergraduate studies, is that many are often versatile and not written in stone.
Look at your interests and skills as well as talents or abilities you have and that should lead you to some options that might seem attractive to you.
Let's look at some of the top jobs for varying undergraduate degrees:
BACHELOR OF ARTS AND HUMANITIES
As an arts and humanities major, your degree might focus on general studies or something more specific, such as communication, design, law, history, music, political science, writing, religion, or journalism. Here are a couple of possible jobs:
Content Marketing Managers are in charge of a company's media and advertising strategy. They may work on print and video materials as well as advertisement. They work on delivering content, whether it's to websites, blogs, social media, and more. In an age where the popularity of delivering consumer awareness is so huge on the web, this is a great focus of employment if you are good or trained well at it.
And your undergraduate in arts and humanities will get you there faster. Basically, your job here is to figure out how to get consumers more interested in a company's brand or products.
Content Marketing Managers average $65,000 a year.
Paralegals help lawyers research items for their cases. They look for legal precedents, do fact checking, and prepare legal documents. They might oversee activity in the practice, like the delivery of subpoenas, or call the witnesses that are to testify in court.
You might be surprised to learn that paralegals are often undergraduates in arts and humanities. The great thing about this is that along with your undergraduate degree, you could have your law degree with just a couple more years of education in law school and upgrade your career to practicing as a lawyer.
Paralegals earn an average of around $50,000 a year.
BACHELOR OF BUSINESS
Business is probably the most common undergraduate degree at most colleges. Business helps people to understand how to manage a company, its workers, and increase profit. Degrees within the field open the doors to accounting, business administration, economics, finance, human resources, marketing, and more. Here are a couple of ideas:
Financial Analysis Manager is one of the highest-paying jobs you can get with a bachelor's degree. The average pay is $112,000 a year.
As a financial analysis manager, you would be responsible for managing financial projects and statistics in a company. You would also have to evaluate possible investments as well as predict economic outlooks. You often have to work your way up the ladder with some experience in the field, but it's a nice reward once you get there.
Payroll Managers manage payroll for a business. They create audits and reports to ensure the accuracy of the payroll schedule and direct and calculate data entries. Most importantly, they make sure payroll and the records thereof are completed on time and are accurate.
Payroll Managers earn around $61,000 a year on average.
BACHELOR OF ENGINEERING
The field of engineering encompasses so many paths. Some of them are chemical engineering, mathematical engineering, biomedical engineering, petroleum engineering, electrical engineering, computer engineering, civil engineering, software engineering and still others. Let's look at a couple of them more in depth:
Aerospace Engineering deals with the design of air vehicles such as planes, spaceships, helicopters, and more. As an aerospace engineer, you would design vehicles to help make air travel better and more efficient.
You can start at entry-level making nearly $60,000 a year as an aerospace engineer, but with just a little time on the job, your salary can jump up 40% to over $100,000 a year.
Nuclear Engineering deals with making nuclear reactors. You would work with the tiniest matter on the Earth with a goal of making better, safer reactors. More and more cities are turning to nuclear power, so while this isn't a field that has as much popularity as some of the other engineering careers, it's getting there.
Nuclear engineers start around $63,000 and midway through their career reach over $100,000 a year.
BACHELOR OF SCIENCE
As an undergraduate in a science program, you might study computer science, mathematics, medicine, nursing, or the natural sciences. Many focuses of study can be transferred into larger degrees later on. Here are a couple of great choices at the bachelor's degree level:
Biologists study organisms and their environments. As a biologist, you would collect and analyze specimens and data. Only an undergraduate degree is required for an entry-level job, but if you decide to get a master's degree later on, this is a good stepping stone and would allow you to work more in depth in research and management.
Still, an entry-level biologist with only a bachelor's degree can earn around $72,000 a year.
Meteorologists study the weather and the patterns involved. They report weather conditions to the public and government. They are our first warning about expected bad weather conditions and probably save many lives each year.
Many meteorologists only need a bachelor's at entry-level positions. A master's degree will often yield more favorable incomes, but an undergraduate degree still earns a generous salary up to $89,000 a year.
These are just a sampling of some of the best career options for undergraduates. There are so much more including web developers, graphic technicians, nurses, occupational therapists, computer hardware engineer, statisticians, and accountants. Examine your interests and goals and you'll find the best for you.
One of the best job opportunities of the decade is working online. The online world is a "wild west" where anyone can start a business regardless of your age, race, education, or background.
The thing that matters most is that you are motivated and persistent. Even total newbies can earn money online by starting a simple website and putting some advertising on it.
I've been working online since 2010. You can learn how to do what I do in just a few weeks, and earning a full time income of over $10,000 per month is absolutely doable with consistent effort!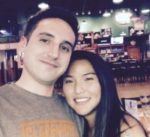 Nathaniell
What's up ladies and dudes! Great to finally meet you, and I hope you enjoyed this post. My name is Nathaniell and I'm the owner of One More Cup of Coffee. I started my first online business in 2010 promoting computer software and now I help newbies start their own businesses. Sign up for my #1 recommended training course and learn how to start your business for FREE!