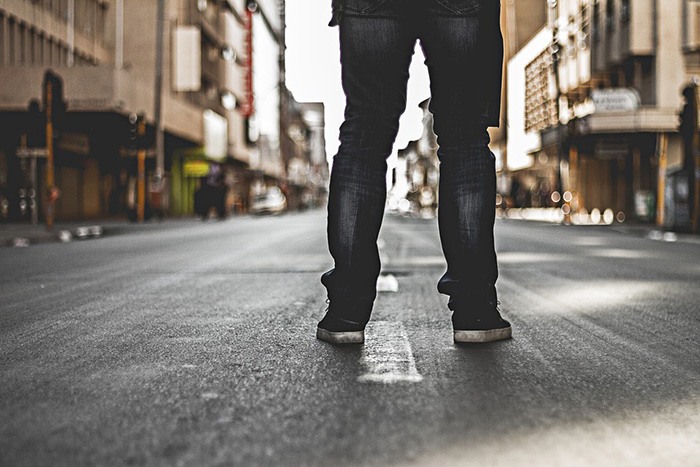 Loners often get a bad rap. While many people perceive the primary trait of loners is that they would rather not have contact with others, it really has less to do with everyone else and more to do with the loners themselves. For this reason and others, there are some jobs that are better-suited for loners than others.
Loners just rather spend more time with themselves– with their own thoughts, ideas, and the things that stimulate them.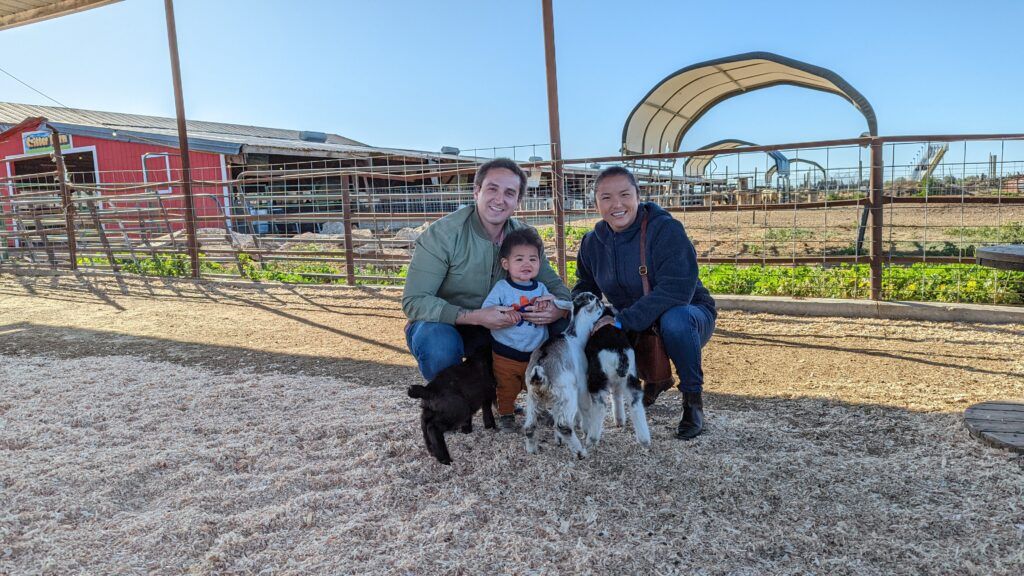 Are You Ready To Work Your Ass Off to Earn Your Lifestyle?
Are you tired of the daily grind? With a laptop and an internet connection I built a small website to generate income, and my life completely changed. Let me show you exactly how I've been doing it for more than 13 years.
A person who is a loner needs to have their alone time. You might find them going out now and then or interacting with friends, but at the end of the day, that long-awaited solitude is what they crave. They don't need to have a lot of contact with others to thrive.
Science seems to back up the inner workings of loners. MRI studies show that particular areas of the brains of loners have intense areas of blood flow during overt social stimuli, which hints that the brains of loners are overstimulated during those times.
LONERS IN THE WORKFORCE
The traits of a loner give an understanding to the type of work that they are best suited for. For instance, because loners tend to sense things at a greater depth than the rest of the population, they will pick up on things that other people miss. Their attention to detail is superb.
Good observational skills come naturally to a loner. Jobs that can be worked independently where you are alone for extended periods of time are a better fit for you if you are a loner.
You'll want to avoid jobs with too many coworkers or that have many distractions. Even though it can be tough finding a job that doesn't have you engaging with people in some way, I think you'll be pleased to see that there are some out there.
You will want to find one that keeps you busy using the traits and skills you are best at. Your ability to stay focused for long periods of time, your unconventional ways of thinking, your listening skills, and many others can all be a valuable asset in your career choice.
You'll also be in great company. Abraham Lincoln, Eleanor Roosevelt, J.K. Rowling, Emily Dickinson, Isaac Newton, Bill Gates, Rosa Parks, Albert Einstein, and Gandhi were all famous loners. So it's easy to see loners have been successful in many sectors, including politics, media and the arts, science, technology, and humanitarian causes.
THE BEST JOBS FOR LONERS
So now that I have you feeling a little better about your career prospects as a loner, let's get right to it. These are some of the best jobs for loners out there.
ARTS AND MEDIA
If you are creative, and many loners are, the arts and media sector of our economy may be just the right spot for you. These jobs offer opportunities for lots of alone time while having the advantage of reaching out to the world in an indirect way.
Graphic Design Artists or graphic designers are the people behind the branding of a company. Their job is to create images and graphics which culminate in designs for various forms of media, including websites, print media, product design, displays, and production. They use color, illustrations, fonts, and a layout to present a message and to brand a product. We all know NIKE by its swoosh or check logo. A graphic designer somewhere along the way was responsible for creating a logo that everyone the world over instantly now recognizes as NIKE. That's the job of a graphic artist. Nearly every business in every industry needs one. While some graphic designers work in businesses, many are self-employed and work alone, even from home. Sure, you have to meet with the client initially and in the end to present your concepts, but most of the work of a graphic designer is done alone. Even today, though, with the Internet, many graphic designers communicate and deliver everything through the web.
The average starting salary of a graphic designer is $40,000 a year or more. The potential for much more is there with experience and skill level.
BUSINESS
Business is what makes the world go round. Our economy wouldn't be what it is without business. While most people think of the business world as a corporate environment, you'd be surprised how many jobs in business can now be worked from home or at the very least, off in your own cozy office.
Accountants are in charge of the financial aspects and calculations for a company or individual. They might create sales and cash flow reports, do payroll, keep the balance spreadsheets, do billing, budget, or keep inventory for their client. They also usually do the taxes and keep ledgers. They advise their clients on the laws which govern their operations. Accountants can work for a company, their own office, or at their home-office. But all the tasks are worked alone. They may have to meet with a client from time to time, but all those calculations take a good bit of alone time to gather and generate.
The average salary of an accountant is between $65,000 and $75,000 a year.
Marketing specialists assist companies in advertising their products and services. They may develop marketing approaches for the products or brands of a company or may be in charge of a larger marketing campaign. The marketing specialist has to determine how the product is marketed and where it should be marketed. Their job is to figure out which media is best to reach the audience it needs to reach. They have to do this within a set budget. There's a lot of studying and research to do this job which is where the loner's attention to detail come in. And of course, lots of solitary time to do it.
The average yearly salary of a market specialist is $70,000.
MEDICAL/SCIENCE FIELDS
True, many careers in medicine or science require you to work around many people, but some do not. If science has always been interesting to you and you really relish solitude and would rather work behind an electronic device or in a laboratory, this might be just the thing for you.
Medical Transcriptionists take the codes from doctor's notes and transfers them into a document or puts them in a database. You listen to a recording from the medical professional and convert it into speech. You have to have keep skills of observation and the ability to analyze things well, both skills that are common in loners. You'll need to be able to interpret sentences that are not clear. You have to know medical codes and have good typing skills. You also have to keep up to date with the codes as they often change. This job is nearly 100% alone time. Usually, the work you receive is via the internet as well. A win-win for loners. You have to have certification or some light schooling to learn the code and also have to use medical transcription software.
The salary of a medical transcriptionist is $32,000 a year on average.
Research Scientists gather findings to conduct research. Maybe you were the science nerd in high school that couldn't wait for lab time to learn about cell division or to dissect a frog. If so, you'd probably love to be a research scientist. This is pure research work that involves experiments, observations, and papers that are written explaining your findings. A lot of this type of work is funded through grants or colleges. You'll need an advanced college degree in the field of study you choose. Nearly all of this work is done alone in a lab, so what could be more perfect? If you love science and are a loner, it seems this is the direction to go.
The average salary of a research scientist is $77,000 a year.
TECHNOLOGY
I've already told you how Bill Gates was a loner. Enough said. It only goes to show you that loners can be highly successful people who make valuable contributions to the world.
Computer Programmers write code that computer applications and software programs function on. The program may actually be designed by software developers or engineers, but the computer programmer is the one who is responsible for inputting the code to get it to work right. Computer programmers have to know a lot of computer languages and know how to update and expand programs that already exist. Computer programming is perfect for loners. They may have to meet with another member of the team, such as those previously stated, but most of their work is done alone and without distraction. It has to be to get those codes right.
The average salary of a computer programmer is $79,000 a year.
Web Developers work with designers to enhance the final product of a website. They are the ones who ensure that a visitor's time on a website makes them want to come back to visit the site. They create visually appealing layouts, style the site with catchy colors and fonts and add features to make the page more appealing. This job is closely related to graphic artists but focuses on websites. Again, a web developer may have to meet with a person or two, but most of the work is done alone while they create.
Web designers earn a median annual salary of $62,500.
OFF THE BEATEN PATH
Now there are a couple of jobs that require a lot of the skills that are common with loners and also don't involve working with too many people. These tend to offer lots of time for reflection and solitude. They're a little off the beaten path, but hey, so are we as loners, right?
Forensic Scientists are like the guys in labs you see on CSI. They help criminal investigations by collecting and analyzing evidence. Usually, there are two groups of these guys – the ones who are on the scene, gathering the evidence and the ones who analyze it in the lab. They also spend time writing reports on their findings. You should have a bachelor's degree in chemistry or biology or forensic science for this job.
The average annual pay is near $57,000.
Morticians work with people who are no longer with us – dead people. If that line in the movie, The Sixth Sense, didn't creep you out in the least, and you really don't care if you see dead people, a mortician may be the job for you. Someone has to do it, right? Morticians prepare the body for a funeral according to the belief of the deceased and their families. They also consult some with families for the arrangements.
A mortician earns around $65,000 a year. If you own the mortuary, your earnings can go through the roof because unfortunately, you'll never lack for business.
There you have it. Lots of great jobs for loners. Take into consideration your talents, skills, and interests and you're sure to find the perfect job for you as a loner.
One of the best job opportunities of the decade is working online. The online world is a "wild west" where anyone can start a business regardless of your age, race, education, or background.
The thing that matters most is that you are motivated and persistent. Even total newbies can earn money online by starting a simple website and putting some advertising on it.
I've been working online since 2010. You can learn how to do what I do in just a few weeks, and earning a full time income of over $10,000 per month is absolutely doable with consistent effort!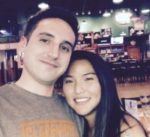 Nathaniell
What's up ladies and dudes! Great to finally meet you, and I hope you enjoyed this post. My name is Nathaniell and I'm the owner of One More Cup of Coffee. I started my first online business in 2010 promoting computer software and now I help newbies start their own businesses. Sign up for my #1 recommended training course and learn how to start your business for FREE!