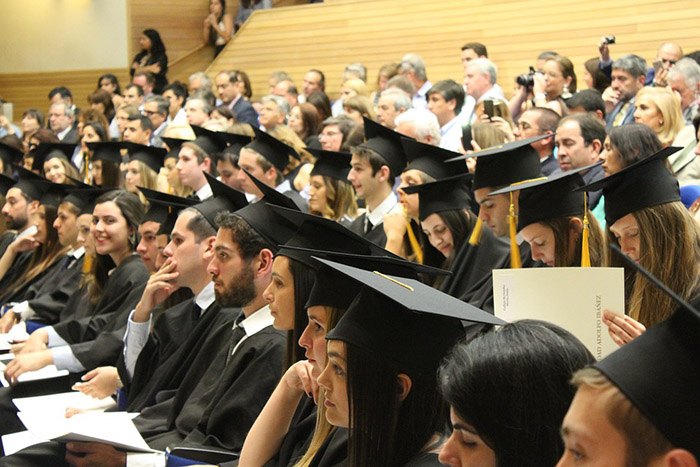 You worked hard your high school years to make it into college and then worked even harder to ace your college classes. The hard work has paid off! Now you have your college degree. But the anxiety is setting in about whether you will find a job and perhaps you're even wondering what kind of job you will do. Hang on! I'm going to tell you the best jobs for college graduates today.
Many factors come into play when it comes to looking for a job after college. Of course, the most important is which careers are relevant to the type of degree you earned. Keeping this in mind, you might want to opt for a degree that won't have you sweating it out to see if you'll land a job.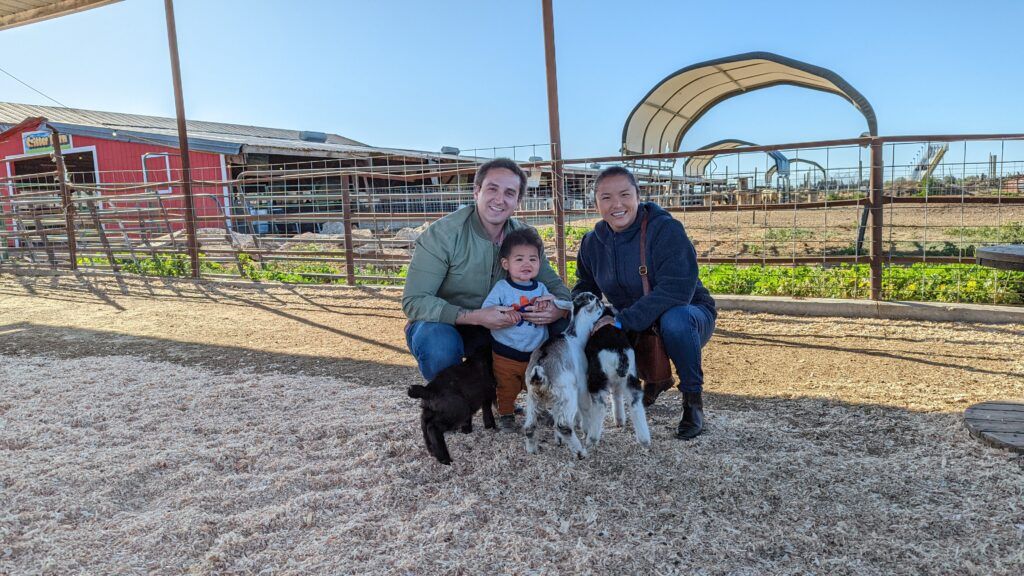 Are You Ready To Work Your Ass Off to Earn Your Lifestyle?
Are you tired of the daily grind? With a laptop and an internet connection I built a small website to generate income, and my life completely changed. Let me show you exactly how I've been doing it for more than 13 years.
It's standard knowledge that the job field is open to students of general studies or degrees like economics, business, and accounting. Students in those fields, as well as others, rank highest in those and often have at least one job offer by the time they've earned their degree.
And nearly 70% of those who major in computer sciences have a job if they want it upon graduation. So it seems the first thing you want to do is to choose wisely what you want to study for.
The next thing you want to consider is income. Unless you made it to school on a full scholarship, you'll have some hefty student loans that need to be paid off. So how much your job after graduation brings in is important. You want to consider that along with the field you choose.
If you choose a field where its graduates struggle to find work after graduation, income becomes irrelevant, because you don't have the income if can't find a job.
Engineering, business, and communication degrees have the highest entry-level salaries after college, but the communication sector is hard to break into. So it would seem that business and engineering are better options salary-wise.
Other majors that are harder to land feet first in are the visual arts, environmental jobs, and believe it or not, education. While education is a top field, it also has more than the average graduates, so competition is steep. You'll have to look harder and longer to find jobs in those areas.
Of course, one of the most important things to look at is your interests. If you're going to hate a job when you get out of college because the skill set, talents, and your interest just isn't there and you're just trying to make something fit that won't, you could be miserable.
So you want to keep that in mind. Try to find something that will hold your interest, pay decently, and be relatively easy to get hired in.
So before you choose your final major, take all of the factors into consideration. Make lists that entail your interests, your dislikes, how much you need to pay off college while being able to live and support yourself comfortably, and then see which jobs match up with those that are pretty easy to find after graduation.
National unemployment levels just dropped under 5%, while levels for college graduates is a little higher at 8.4%. This must mean that many graduates have issues finding work after graduation, so once again, I would encourage you to take important factors into consideration when deciding where to work.
Let's turn now to see what the best career options are for today's college graduates.
COMPUTERS AND TECHNOLOGY
Since, as I stated before, 70% of graduates who major in computer science often have a job offer before they graduate, it's easy to understand why five of the jobs in the top 10 recommended jobs for college graduates are in computers. We'll look at a couple of them.
Computer Systems Analysts analyze a business or organization's computer systems and procedures and design better information systems solutions to help the company operate better and more efficiently. This job is part IT and part business and a worker has to understand both. A computer science degree is usually needed to land this job, although sometimes a business or liberal arts degree is suitable, provided you have the relevant skills in IT and computer programming to do the job.
The average annual pay of a computer systems analyst is $87,000.
Software Developers write computer programs that run the systems which allow computers to run properly. They write the latest software applications for mobile devices and other things as well. This field is continually expanding and being refined, so it needs creative and innovative brainpower of people who want to be part of cutting edge technology. You would analyze the needs of clients and design a system to meet their needs. You'd also recommend software upgrades. A bachelor's degree in computer science will land you this job, along with stellar skills to get the work done.
A software developer earns around $90,000 a year on average.
Network Systems Administrators are the guys who get called when the computers crash at work. You'd be the one who would get the computer systems going again and online so business could continue as usual. You would also be in charge of maintaining networks and file servers, maintenance on the electronics at work, installing security features on the networks, network address assignments, and more.
The starting salary for network system administrators is $70,000 and your computer science degree is what will get your foot in the door to get this job.
ACCOUNTING AND INVESTMENTS
Accountants prepare financial statements and records for companies and individuals. Without proper accounting and financials of an organization, it couldn't run. Accountants ensure that records are accurate and that taxes are paid on time and in the correct amounts. A bachelor's degree in accounting or a related field is a must and certification improves your job prospects.
You could earn $68,000 a year as an accountant.
Actuaries use the various skills of math, statistics, and financial theories to assess and analyze the financial consequences and outcome associated with different business ventures. They help a company decide what the risk level is of certain aspects of their business. Actuaries mostly work for insurance firms to help determine the rates they should charge. A degree in math or accounting should help you get this job. The field is expected to have an 18% growth by the year 2024.
Actuaries start out at $65,000 a year.
Investment Banking is one of the highest starting salaries an entry-level job out of college will get you with a bachelor's degree. As an investment banker, you'll be hitting six figures a year in no time if you're good at your job. You need to have a keen eye for math, economics, or business and a degree in any of those is sufficient for the job. If you think you'd like to work on Wall Street or just work at your local investment firm, this could be the job for you. It's a high-pressure job with long hours, but it's lucrative. It's also expected to grow 10% over the next few years.
Even the starting pay is a generous $73,000 a year.
ENGINEERING
59% of engineering graduates have a job offer by the time graduation rolls around, so it seems to be a good field to enter. An engineering degree opens the doors to many engineering jobs. Here are a couple.
Electrical Engineers design and develop electrical equipment. The equipment may span from communications systems, power equipment, electric motors, and others. When you think about how our technology in this area is constantly evolving and advancing, you can see why it's a good field to get into. You could be responsible for the next new cellular phone gadget.
Starting pay is around $65,000 a year for electrical engineers with more than 44,000 entry level positions open in the US.
Health and Safety Engineers invent procedures and design systems to keep people from getting injured or sick. They also establish ways to keep property from being damaged. This field combines engineering knowledge with health and safety to ensure that machinery, software, furniture, chemical, and other products we consume won't harm us or the buildings we live and work in.
Starting pay is around $54,000 a year and the field is expected to grow.
BUSINESS
The world goes round because of business. Business degrees are the fifth best degree to earn in college with over 54% of graduates reporting job offers by the time they graduate.
Administrative Assistants assist visitors and callers to a company and route their requests to the appropriate people. They help with correspondence, compile data for reports, type correspondence, schedule travel, appointments and meetings for their superiors, and more. Often in this day, they also may handle social media promotions for the company they work for.
Administrative Assistants earn around $33,000 a year.
Market Research Analysts study market conditions to help companies understand what products people will be interested in. They also analyze who will buy the products and the prices that should be set on the products.
Market Research Analysts earn a median annual salary of $62,500.
I've given you ten great job ideas for college graduates. If you want to land a job easily after graduation, these are the areas of work you should look for.
One of the best job opportunities of the decade is working online. The online world is a "wild west" where anyone can start a business regardless of your age, race, education, or background.
The thing that matters most is that you are motivated and persistent. Even total newbies can earn money online by starting a simple website and putting some advertising on it.
I've been working online since 2010. You can learn how to do what I do in just a few weeks, and earning a full time income of over $10,000 per month is absolutely doable with consistent effort!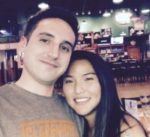 Nathaniell
What's up ladies and dudes! Great to finally meet you, and I hope you enjoyed this post. My name is Nathaniell and I'm the owner of One More Cup of Coffee. I started my first online business in 2010 promoting computer software and now I help newbies start their own businesses. Sign up for my #1 recommended training course and learn how to start your business for FREE!