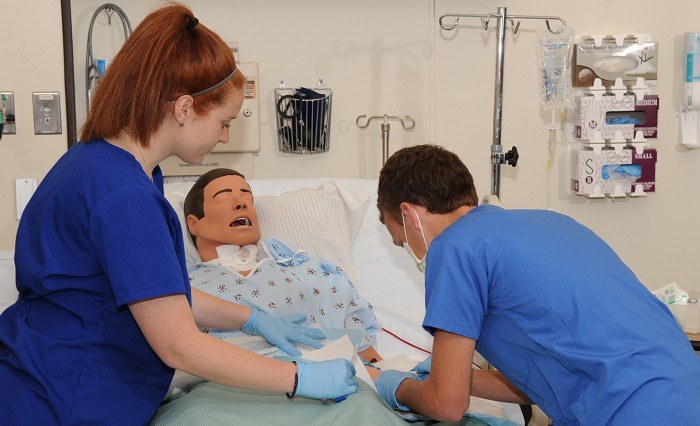 Like most people in college, nursing students incur a lot of debt. This leaves many of them looking for employment to help pay the bills as well as minimize their debt load from school. Luckily, there are many great jobs for nursing students that help achieve those objectives.
Many of these jobs are in the medical field and help nurses to get their feet wet in the field they hope to work in for a long time.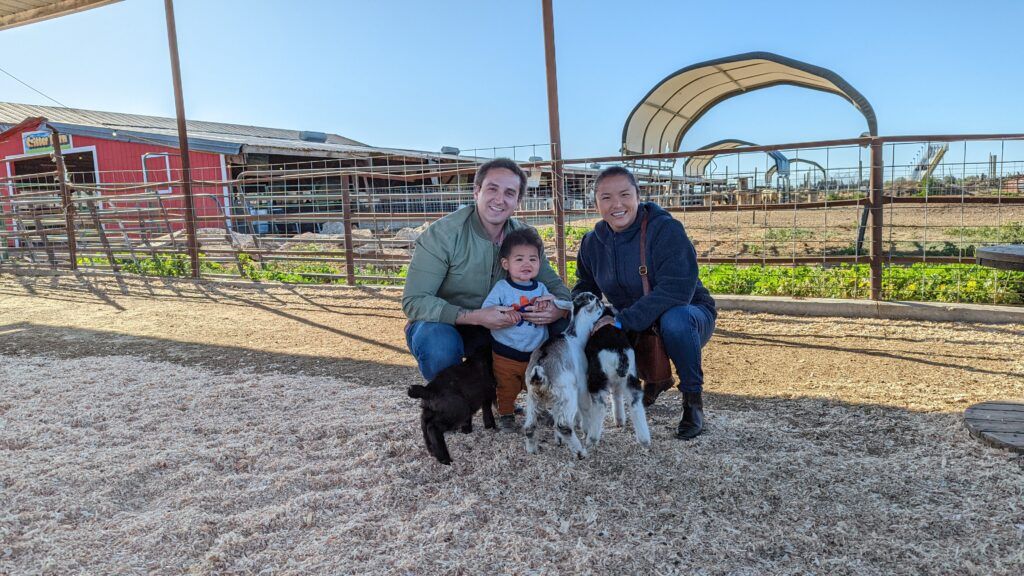 Are You Ready To Work Your Ass Off to Earn Your Lifestyle?
Are you tired of the daily grind? With a laptop and an internet connection I built a small website to generate income, and my life completely changed. Let me show you exactly how I've been doing it for more than 13 years.
If you are a nursing student, instead of a run-of-the-mill job, such as a waitress, consider a job in healthcare. The great thing is that many of these pre-nursing jobs don't require licensing or in-depth schooling.
For some, you might have to complete a class, but often it can count towards your requirements for nursing school.
Let's look at some of the advantages of working in healthcare while you attend nursing school:
Your income may be higher than a typical part-time college job, such as waitressing.
You gain experience and skill and might even build a rapport with a potential future employer.
You get valuable experience learning how to work with patients.
You will see what it's really like to work in healthcare and might understand your job as a nurse better even before school is completed. This can only help to make you a better nurse.
Now, I don't want to make it seem like it will be easy to work while in nursing school, especially if you opt for a part-time job in healthcare. But it can work.
The great thing is that healthcare never ends. Healthcare workers work 24/7 and there is a good chance you can find a job with a schedule that will work well with your school hours.
So, let's say you take evening classes, perhaps you can find a job that has morning hours. Or another job situation might involve only weekend hours, leaving you to concentrate on school during the week with some down time.
Just make sure that you don't take on more than is feasibly possible for you to handle without feeling overburdened. And it never hurts to clue your employer in about being a nursing student, especially if you find a job in healthcare. Chances are they will be pleased to work with you more about your schedule.
OTHER TIPS TO MAKE IT WORK
Keep up with your schoolwork: Keep up with your assignments and don't allow yourself to fall behind. Find a job that leaves enough time for your schoolwork and study time.
Find a job with a flexible schedule: As I mentioned before, this is an important aspect of working successfully while attending nursing school. Healthcare jobs are one of the few jobs that accommodate this school of thought, so it makes sense to find one in this area
Consider a job where you can study while on the clock: If you feel your energy and time and really limited, but still need to earn the bucks, look for a very low impact job. If you have a job that allows a lot of quiet, sit down time, you may be able to get some studying done. Think CNA sitter or something like that. That means less time you have to devote to studying when work is done.
Re-evaluate your budget: We all have those extra expenses in our lives that we can cut back on if need be. Evaluate your budget and adjust accordingly. It's only temporary and once you are a nurse, it will be worth it.
Do what works for you: While I encourage finding a healthcare job to gain experience in your field, this is not for everyone. Maybe you are someone who needs a break from school and everything like it. You might find it less stressful to work in an office as a receptionist or a coffee shop. You don't have to be married to the idea of a part-time job in healthcare. Working in a calmer pace may be the best medicine to keep your stress levels down.
Hopefully, I've given you some helpful tips that will provide a successful path for your work venture while you are in nursing school. Let's look at some of the great jobs available to nursing students.
GET YOUR FEET WET WITH DIRECT PATIENT CARE
If you must work during nursing school, you may want it to play a dual role. By working in patient care in some capacity, it's like training wheels. You'll learn a little bit about what to expect and how nursing works while gaining valuable experience.
Nursing assistants give care to patients in various settings. They may work in hospitals, nursing homes, rehabilitation centers, or others. Nursing assistants or nurse's aides work under the supervision of registered nurses.
A nurse's aid takes a patient's vital signs, help with their bathroom matters or grooming, or walk the patients. It only takes a few weeks of training to qualify for this job and it's great training ground.
It's not for everyone, but for committed nurse students who want nursing to be their career, it may be the perfect fit. Nursing assistants earn around $11 an hour.
Home health aides do similar work as nursing assistants but work with people who are chronically ill at home and need medical assistance.
They may take vital signs, do wound care, and assist a patient in walking. The requirements for this job vary from state to state. Many states don't require any formal training.
In other cases, if a home health aide works for a company that receives Medicare or Medicaid reimbursement, formal training may be required. It usually is about a semester long class.
Home health aides earn around $10 an hour.
Caregivers have lots of flexibility in their hours and because of this, it might be a better fit if you want to work in patient care.
As a caregiver, you work directly with a patient or their family. The responsibilities vary from need to need. One may require help dressing a disabled patient. Another may involve meal prep or household duties. Many just require companionship for someone frail who shouldn't be alone.
The beauty of this job is the downtime, which allows for studying your schoolwork or doing assignments. There is flexibility in the job as there are usually 2 or 3 shifts in a 24 hour period and you can find one that fits your needs.
No formal training is required but just the fact that you are a nursing student may be a foot in the door to many of these jobs.
The pay is usually decent at $10.50 an hour.
Emergency Medical Technicians work with an ambulance crew, hospitals, or fire departments. They offer emergency medical treatment to accident victims or people who are very ill, such as heart attack patients.
EMTs assess a patient's condition, take vital signs, apply dressing and bandages, perform CPR or they may assist the paramedic.
Jobs that are demanding and fast-paced are not for everyone, especially if you are in nursing school. If your ultimate goal is to work as a nurse in an ER or some other acute care setting, this is a great job for a training ground.
Most of the time, you only need a semester-long class to become an EMT. EMTs earn between $13 and $15 an hour.
JOBS OUTSIDE THE PATIENT SETTING
While we talked about jobs that offer insight into the field you are studying, some might prefer to step away from that in their off time. Working a job that is completely different than what you are studying might be more helpful to some in terms of their stress load. As always, flexibility in the job is key.
Baristas are the guys and gals that work Starbucks and coffee houses. They take customer orders, make and serve coffee beverages, maintain equipment, and clean and prep areas. They also learn how an exact process makes the perfect cup of latte.
Usually, training is on the job and it is perfect for nursing students, as there are usually flexible hours.
Pay is usually around $9.50 an hour and tips can be generous to add to that. Starbucks even offers a college reimbursement program, which could be a huge help to offset those nursing school expenses.
Dog Sitter or Walker Dog is a great fit for nursing students. You either walk dogs on an as needed basis or even sometimes sit with them.
The beauty of the job is all the down time to do your studying and the flexibility in hours. You may have one dog to care for or a few. If it's more than one, you charge per dog. If you do a good job and are responsible, you can usually amass regular customers by your word of mouth reputation.
You can earn about $15 to $25 per dog, per day in this job. If the job entails sitting for an extended period of time or overnight with the dog, you can usually add a flat fee on top of that.
Other great jobs for nursing students are in food service, office work, library jobs, and others.
Nursing school is just like the profession itself. It is challenging, exciting, and stressful. It can be difficult at times, but for the reward is worth it in the end.
In the end, you'll be the nurse you have always wanted to be and will join an exciting, exhilarating field in which you get to help others while earning a decent living.
One of the best job opportunities of the decade is working online. The online world is a "wild west" where anyone can start a business regardless of your age, race, education, or background.
The thing that matters most is that you are motivated and persistent. Even total newbies can earn money online by starting a simple website and putting some advertising on it.
I've been working online since 2010. You can learn how to do what I do in just a few weeks, and earning a full time income of over $10,000 per month is absolutely doable with consistent effort!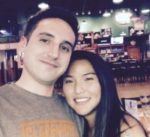 Nathaniell
What's up ladies and dudes! Great to finally meet you, and I hope you enjoyed this post. My name is Nathaniell and I'm the owner of One More Cup of Coffee. I started my first online business in 2010 promoting computer software and now I help newbies start their own businesses. Sign up for my #1 recommended training course and learn how to start your business for FREE!