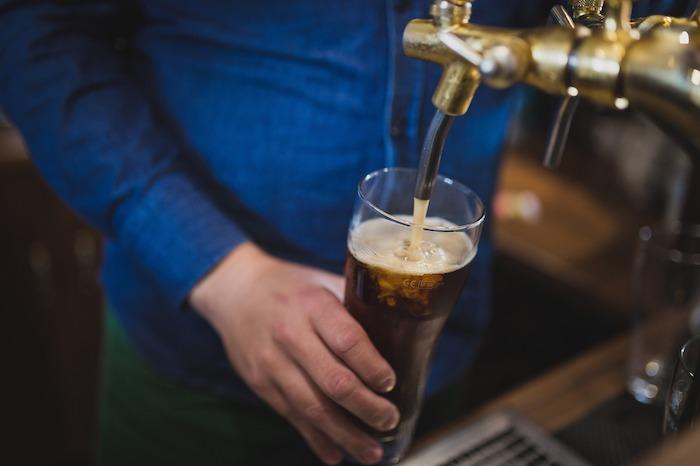 Beer can be great – I think it's a generally accepted opinion. When consumed in moderation and with good company, it can be fantastic fun, and the icing on the cake of a fun evening out.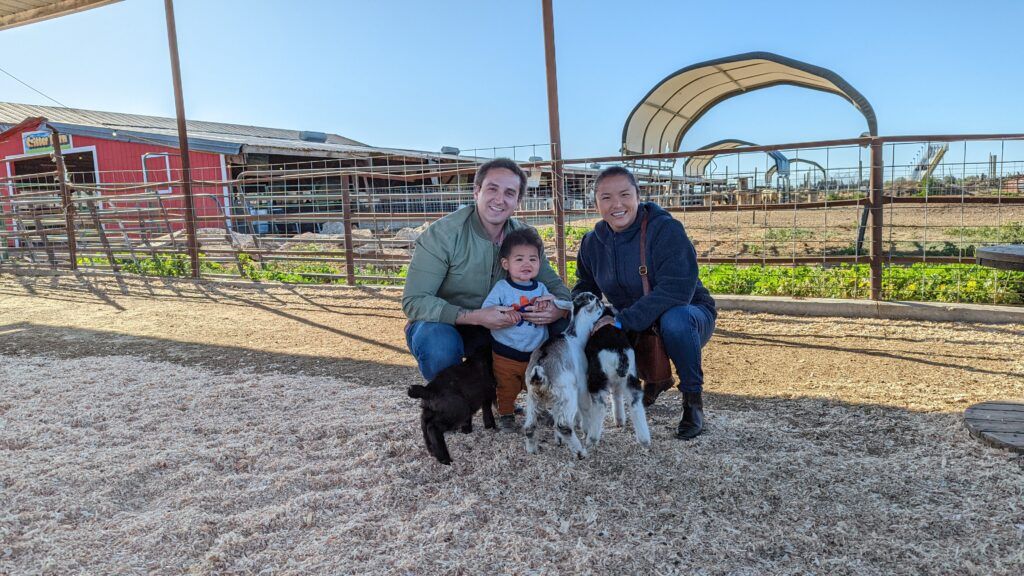 Are You Ready To Work Your Ass Off to Earn Your Lifestyle?
Are you tired of the daily grind? With a laptop and an internet connection I built a small website to generate income, and my life completely changed. Let me show you exactly how I've been doing it for more than 13 years.
But the beer market has been expanding exponentially in recent times, and it can be close to impossible to keep track of it all. Outside of a few widely available beers, it's hard to know what to expect from any bars selection.
Craft beers have never been more popular and with good causation – they offer something different (and generally better) than what is widely available. But craft beers by their very nature come as unknown to most. How is one to know what they should go for? This is where a cicerone comes into play.
Cicerones are the people who advise what beer best suits the needs of those drinking – advising what the best combination of alcohol and food will be, or what the perfectly tailored beer for a specific person in any circumstance is.
It's a job that allows you to potentially work in an industry you're passionate about, and best of all, it does not require you to have a college degree to gain access to it.
Over the course of this article we will take a more detailed look at what the job entails as well as trying to answer some questions you may have, such as what is the salary of a cicerone. We will also look at the additional benefits of the role, the skills one requires to practice it, and how you would go about becoming one.
What Does a Cicerone Do?
So, what exactly is it that a cicerone does? Cicerones are trained professionals that generally work in the hospitality industry. They are, in effect, professional beer tasters – but it's so much more than that.
It's easy to flippantly assume that beer is just beer and nothing more, but the industry is one of the largest in the world, and as such, there are an enormous amount of variations when it comes to beer and its taste.
Pale ales, stouts, blonde ales, red ales… there are almost countless different types of beers, especially when you take flavourings, additions and alcohol percentages into account.
So how does one navigate the ever-expanding world of beer? Well, this is where the cicerone comes in.
In a similar vein to sommeliers in the world of wine-tasting, cicerones offer patrons of whatever establishment they work in expert advice as to what beer to should choose to drink.
This recommendation may for an individual beer; the perfect beverage to pair a particular meal with; a beer tailored exactly to what the person is feeling like; or just the right beer to celebrate a special occasion – the possibilities are limitless!
To be a cicerone professionally you need an exceptional understanding of the world of beer. Brewing, styles, flavouring, pairings and the ability to evaluate and distinguish intricate nuances are needed for the job.
It is the role of the cicerone to create the beer menu in the establishment they work in, as well as choose how the beer is kept, ensuring it is in the appropriate conditions. They must also be very affable and put their patrons at ease when they are ordering.
What Skills Does a Cicerone Need?
Having a large selection of refined skills is what makes a cicerone vital to the establishment they work in. Below some of these skills are listed:
Immaculate Knowledge of Industry
What sets cicerones aside from regular bartenders is there supreme knowledge of beer. This means having a fantastic knowledge of the industry – everything from brewing to the glass. It requires a lot of work and also to keep up with developing trends in what is a regularly changing industry.
Memory Abilities
It is likely if an establishment has a cicerone that they offer a large variety of beverages. With this being the case, it is important that the cicerone is thoroughly familiar with everything that is on the menu so that they can do the job to the best of their ability. As menus are often regularly refreshed, this is a skill that is required on an ongoing basis.
Affability/Story telling
It's no exaggeration to say that a cicerone can make a good trip to an establishment into a great one through their service. Having a friendly demeanor and putting people at ease is a big part of the role, so cicerones must be able to converse and even regale their customers with stories about the beers on offer. If a cicerone makes a memorable impression in a good way, it can make patrons have a better overall experience.
Critical thinking
Cicerones must be able to take on board every aspect of a patron's request in order to make the perfect recommendation for their stay, be it for a drink with friends or for a meal. This critical thinking works in tandem with the exquisite knowledge of the available beers to make the perfect suggestion.
Organisational Skills
It's not all tasting beer and having fun with patrons – working as a cicerone requires a person to have excellent organisational skills. The person in the role may need to keep track of what is in stock and making fresh orders; they may need to make the menu listings; and they may also need to interact directly with the suppliers.
How Do You Become a Cicerone?
Most would-be cicerones begin their careers working in the bar industry. This is generally where they develop their passion for beer. You do not need an specific degree to begin becoming certified but you do of course have to be of the legal age to consume beer.
To set yourself on the path to becoming an accredited cicerone you are going to need certification in the industry. Certification is a sign that a person is trained to ensure that consumers are being offered the best advice from a person very knowledgeable about beer at every occasion.
The process of becoming a cicerone requires you to achieve 3 different qualifications from the Cicerone Certification Program. These certifications are as follows: Level 1 – Certified beer Server Exam, Level 2 – Certified Cicerone, and Level 3 – Master Cicerone.
Level 1 is an easily achievable certification and is something that is becoming increasingly commonly required for jobs within the craft beer industry. The Certified Beer Server qualification educates would be cicerones about beer in general.
Level 2 is a whole lot harder to get. As the cicerone qualification is still relatively new, there are just over 1500 Certified Cicerones across the world. To receive this uncommon qualification, you must sit a 3-hour long exam that requires the individual participating to have put some serious work in.
Considering the 2nd level qualification is rare, the 3rd level is even more so. Becoming a Master Cicerone is exceedingly rare, but achieving the qualification will set you apart from nearly everybody in the breing industry. To receive the qualification, you must pass a 2-day long exam that will thoroughly test the participant in every possible area of beer knowledge.
With a higher level of cicerone certification, you have perhaps more scope as to what you can do – become an author, a lecturer, run a brewery – it's effectively up to you, but it's not easy to get there and will likely take several years of working in the industry before it could even be attempted.
Salary and Additional Benefits
According to jobmonkey.com, once you have attained a job as a cicerone you can expect to make up to $60,000 annually.
This figure will differ depending on how much experience you have, where you are working, who your employer is and what kind of clientele you're dealing with. The lowest end of the salary scale is listed by the same source as $20,000.
In terms of additional benefits to working as a cicerone – aside from working in an industry that you're passionate about (something that plenty of people don't get to do) – you may also be asked to participate in beer-related activities due to your encyclopaedic knowledge of the subject.
This could extend to judging beer at specialized festivals; reviewing beer for publications; or acting as a consultant for breweries. Through these factors, there is good chance you will get to travel (which is another thing that many job paths do not offer).
Depending on who your employer is, you may be entitled to a benefits package including things such as pension contributions, health & dental insurance and sick leave – but be sure to check with your employer, as these benefits vary from place to place.
Similar Occupations
The career of a cicerone may have many elements that interest you, but it's always good to hear about other similar jobs that may also be of note to you. There are other jobs out there that share similarities with the role, such as that of a sommelier and that of a chef.
A sommelier is effectively a cicerone of wine. In that regard, the jobs share huge similarities – making a list of drinks, choosing what they pair best with on the menu, and most importantly, having a vast knowledge of the source material. What is different between the two is said source material – whereas cicerones are intricately knowledgeable about beer, sommeliers know all there is to know about wine.
If the nuances of food and drink are of interest to you, then perhaps being the person who makes the food may be a career worth considering. Chefs make food – it is a role that is required in food outlets such as restaurants and hotels across the world. They work hand-in-hand with cicerones in some establishments.
Conclusion
A career working as a cicerone can offer you a job in an area you are passionate about, and also one that offers up plenty of challenges. It's a career that can pay a good salary and also, does not require a college degree.
College can understandably be unappealing to some people. It's a great part of our society, but due to extortionate fees, long-lasting student debts and the need to remain in the education system for several more years, it isn't for everybody. Thankfully there are interesting careers out there – like that of a cicerone – that can be entered without a degree, so look at all of your options before making the decision to undertake a college degree.
I never went to college, and it ended up being the best decision I ever made. Almost a decade ago I learned how to create my first online business, and now I work full time from home. The best part is that I set my own salary, and set my own schedule. If I want to make more money, I work harder. If I want to work less, I just take the day off!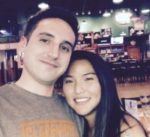 Nathaniell
What's up ladies and dudes! Great to finally meet you, and I hope you enjoyed this post. My name is Nathaniell and I'm the owner of One More Cup of Coffee. I started my first online business in 2010 promoting computer software and now I help newbies start their own businesses. Sign up for my #1 recommended training course and learn how to start your business for FREE!