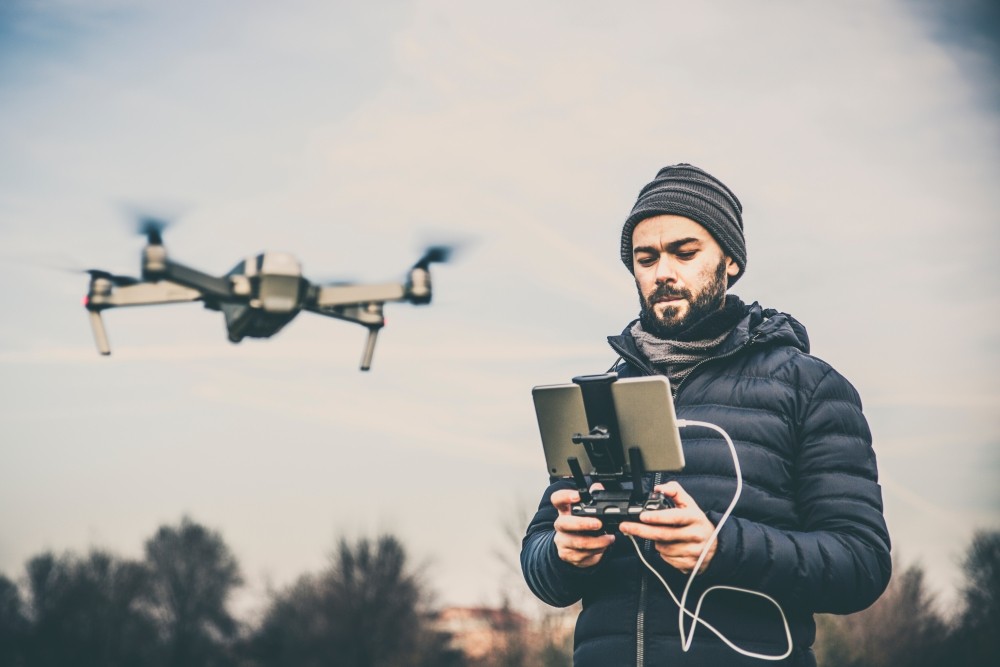 If you own a drone and have experience piloting it, you might have considered starting your own business around it at some point. Some people believe the market is getting too saturated, but that's a false perception. Many people have their own drones, but far from all hobbyists have the necessary expertise to start and maintain a successful business.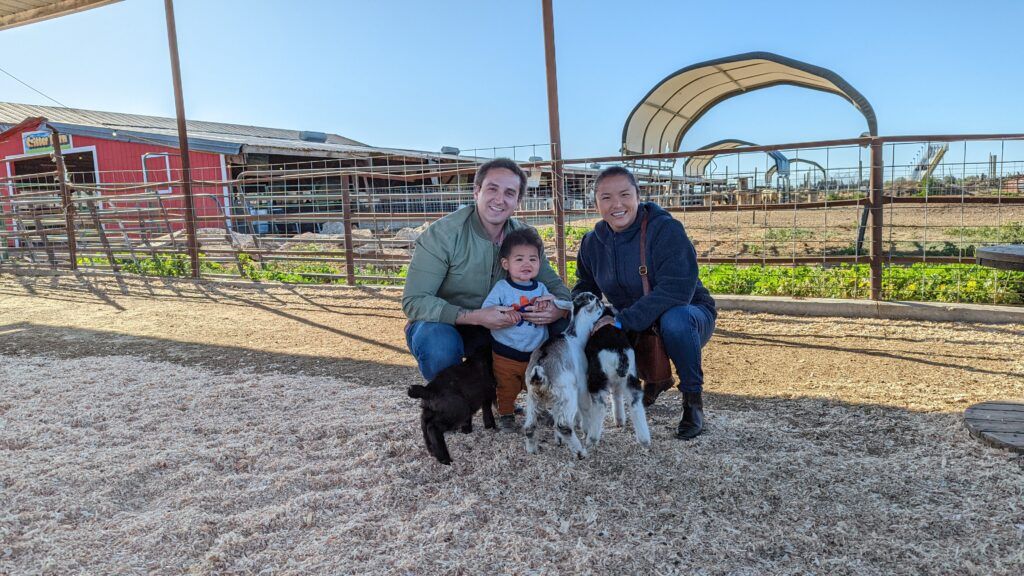 Are You Ready To Work Your Ass Off to Earn Your Lifestyle?
Are you tired of the daily grind? With a laptop and an internet connection I built a small website to generate income, and my life completely changed. Let me show you exactly how I've been doing it for more than 13 years.
There can be a steep initial curve to climb over if you've only done this as a hobby until now – especially on the business management side. But once you've gotten over it, choosing to start your own drone business can be very rewarding and can allow you to put your skills to good use by offering a service that's still relatively rare.
Can You Make Money with Your Own Drone Business?
Running a drone business can be very lucrative if you choose the right niche and take the time to hone your skills. You should put a lot of time into practicing, and specialize in one or more niches as early as possible. The market is still fresh, meaning that many ideas can be potentially successful.
While you'll find a comprehensive list of specialization ideas below, you may also be able to come up with your own twist that hasn't been tackled by anyone else yet.
No matter how good of a drone pilot you are though, you must always prepare to deal with a significant challenge on the business front. Despite the relative rarity of this service in many parts of the country, it's still a competitive market. On top of that, you'll have to deal with various regulations and potential liability issues.
How Much Can You Earn as a Drone Operator?
With a median rate of around $85/hour, working as a standalone drone operator is a very attractive prospect right off the bat. You have to keep in mind that this doesn't cover the full extent of what you'll be doing though. Your hourly rate would typically only cover the actual flight. Depending on the type of specialization you've chosen, you might still have additional work afterward, such as editing photos or videos.
You must also account for training time. Your clients might be willing to pay extra for your editing services, but it'll be a hard sell to convince them to pay for your training. That's why you should factor it into your base hourly rate and increase it as your skills improve.
Advantages and Disadvantages of Running Your Own Drone Business Instead of Working for Someone Else
Working for an established drone business can seem like an attractive prospect. You will often have all the equipment and licenses provided by your employer, you might receive some training for free, and you'll be mostly protected against liability.
That said, it comes with significant downsides as well. If you want to maximize your earning potential and also enjoy a greater degree of freedom, starting your own company is the preferred option.
Pro: your earning potential is practically unlimited. As long as you can keep acquiring new customers and honing your skills, you can bring in quite a lot of money.
Pro: you pick your own equipment. If you're an avid drone fan, you probably have your favorite models and controllers. Working under someone else usually means that you're restricted to what your employer provides and/or requires you to use.
Pro: you determine your working hours, instead of sticking to someone else's schedule.
Con: profitability is not guaranteed and things will often start out slowly until you've built up some momentum.
Con: you're responsible for your equipment. Insurance might not cover all incidents, and breaking several drones can add up very fast.
Types of Services You Can Offer with a Drone Business
There are many things you can do with a drone that people will pay good money for. As we mentioned earlier, don't feel restricted by this list. The market is still young enough that you might discover new opportunities on your own.
Photography & Videography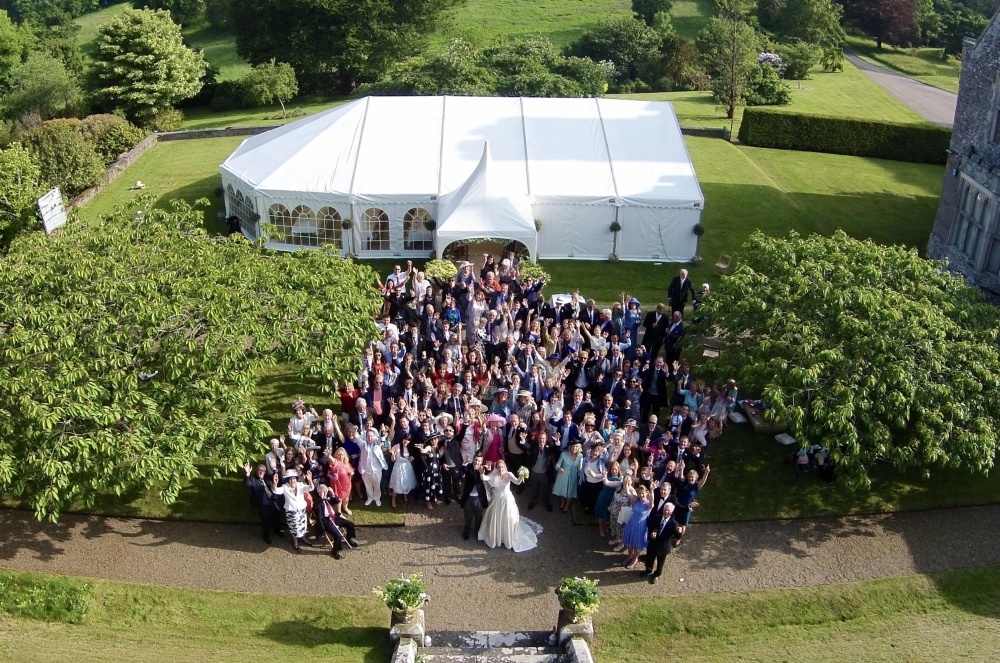 One of the most popular business models for drone operators is to take pictures and videos. You will be hired by various clients for all sorts of events – weddings, parties, ceremonies, real estate, marketing, and more. Having an important moment captured from a bird's-eye view is a thrilling prospect for a lot of people, and it's quite easy to market something like that.
Surveys
What normally takes a ground survey team days or even weeks to cover, a drone operator can often accomplish in mere hours. You may be hired to work on construction projects, architectural sites, mines, infrastructure work, conservation areas, and many other types of assets that can benefit from a proper top-down visualization.
This type of work is far less creative compared to working as a general photographer/videographer, as you'll often be required to follow a predetermined route and work along a set schedule in tandem with ground teams. This is not necessarily a downside though – some people prefer a more structured approach to their work.
Security Surveillance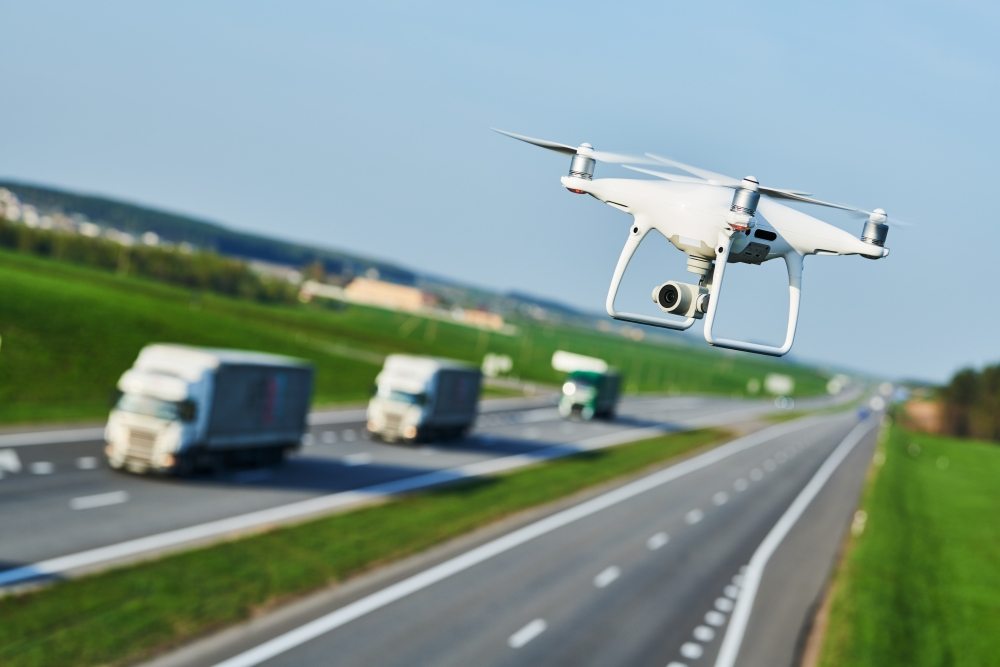 Security surveillance is another common application of drones. You will typically be asked to monitor a specific area, sometimes aligning your flight path with the patrol paths of guards. This is an even more restrictive type of work than surveying, and the hours are usually longer as you'll have to be available for a full shift in most cases.
Some people find this type of work a bit boring, but it pays really well. You can easily mix it with other services if you're afraid of burning out from doing the same repetitive tasks over and over again.
Mapping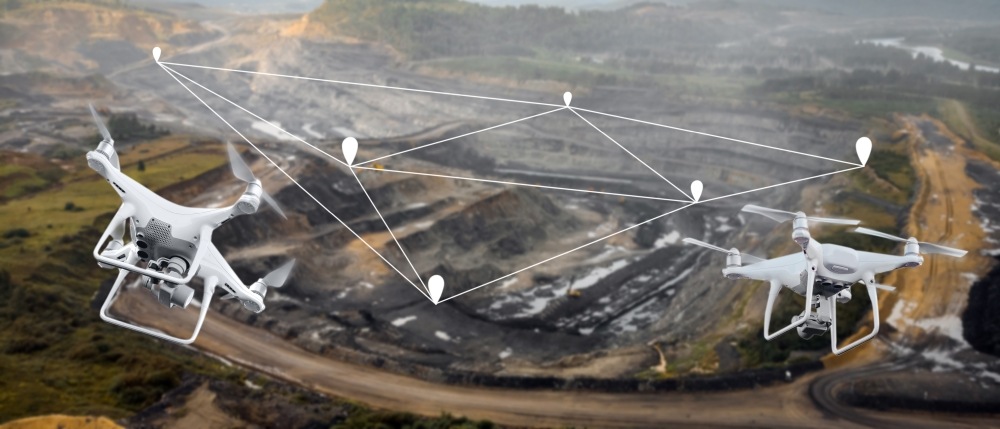 Mapping offers a good balance between creativity and a structured process. You will use your drone to cover a large area with detailed snapshots that can then be used to compile a top-down overview of the zone. This information can be useful in many sectors, as the detail provided by publicly available satellite imagery is often far from enough for commercial and industrial purposes.
Inspections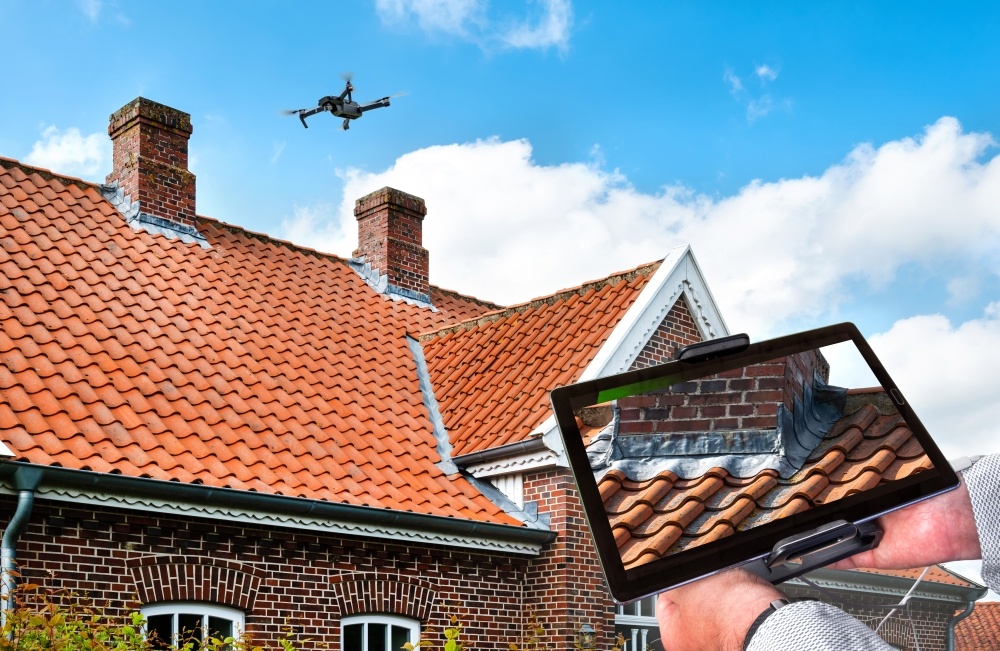 You can also perform overhead inspections with your drone. Home inspections are a common example, and the real estate market is one of the major users of drone services. You may also be tasked with insurance inspections. For example, if a building has burned down, an insurance company may hire you to take photos of areas that are difficult or dangerous to reach for humans.
What Are the Typical Costs of Running a Drone Business?
If you're considering starting a business like this, you probably already have at least one drone. You should anticipate investing in a few more down the line though. You may not care too much about different specifications, especially if you're making your own tweaks, but having a couple of reliable backups is always recommended.
Other than that, you will also have to invest in a computer and different types of software, a license (for flying your drone and a commercial license), insurance, and legal coverage.
Drones
Having more than one drone is always a good idea in case your primary one goes out or is unsuitable for a specific job. You can ignore the cheapest models like the DJI Ryze Tello, as they will likely not fit the bill for commercial use.
Quality models, like the DJI Mini 3 Pro, start at around $1,000. A Mavic 3 will set you back around $2,000. And if you want to upgrade to something high-end, you can spend $20,000 or more on a model like the Freefly Alta X.
Additional Equipment
You should also invest in backup controllers. Those can cost between $30 – $100, though compatibility may vary depending on your preferred drone models. If you prefer to do FPV (first-person view) flights, a pair of goggles will start at around $150 for the Skyzone Cobra S, with mid-range models costing around $250 – for example, the Fatshark Scout.
Computer
Investing in a computer is almost inevitable if you want to offer services like video/photo editing. Few customers will be happy with raw footage, especially since you will often have to take multiple shots of an area until you get it right. You will need a computer or laptop that can run programs like Adobe Photoshop and Sony Vegas – which means more RAM and a better graphics card than the average office model. Expect to pay around $500 – $1,000 here.
Editing Software
Adobe offers combo subscriptions that give you access to Photoshop and Lightroom in one package for as little as $9.99/month. These two tools should be more than enough for your photo editing needs, including for large photography sessions. If you want to offer videography services, a professional suite like Sony Vegas will cost you between $16 – $20 a month, depending on the billing period you choose for your subscription package. These are not your only options though – especially on the video editing front.
Training Software
While not strictly necessary, drone simulators can allow you to practice in a controlled environment without risking your drone. The Drone Racing League Simulator is perhaps one of the most popular choices – don't be fooled by its packaging which markets it as a game.
This is one of the most renowned drone simulators on the consumer market right now, allowing you to practice your flying for as little as a one-time purchase of $10. It might take a while to get the right configuration that mimics your own drone, but it can be worth the effort.
License
If you're not licensed as a drone pilot yet, you'll have to take the FAA drone license exam. This costs $175, not including any training courses you might decide to take to speed up the process. You'll also have to register your drone, but the fee for that is nominal – less than $10/year.
Insurance
Insurance is very important for this type of work. Not just to protect your investment, but also to cover yourself against potential liability issues if you crash on someone's property and cause damage.
Short-term insurance packages cost around $30/day. A one-month policy can cost around $100, but it also comes with extensive liability coverage, in some cases for up to $1 million. If you prefer to pay annually, you can expect to pay between $500 – $800 per year.
Legal
The rates of business attorneys vary a lot, but they generally fall within the $100 – $400 range. Don't skip this part, even if you have insurance. You may find yourself involved in some surprising conflicts in this line of work. For example, someone might file an invasion of privacy lawsuit if you happen to film them at the wrong time.
How to Find Customers for Your Drone Business?
If you've got what it takes, it won't take long to start building up a respectable client base. You can still speed up the process by promoting your services in a few places though.
Social Media
Social media is perfect for advertising drone services. You can find lots of groups related to the subject, and people are regularly looking for professionals to cover different tasks. Join a few Facebook groups, start an Instagram account showcasing some of your best shots, and you should attract attention pretty fast.
Your Own Website
You should definitely take the time to build your own website at some point – the earlier, the better. This will not only give your business a more professional look, but will also help you attract even more customers if you hire a good SEO specialist to help promote it. With a platform like WordPress, setting up a standard business website is a very straightforward task that costs almost nothing.
Pilot Networks
Pilot networks are a unique customer acquisition channel for drone operators. They are similar to contractor/freelancer platforms, connecting you to customers looking for specific services.
You may sometimes have to pay a fee to the platform, but even then it's usually worth the hassle, because these networks can provide you with additional support in your work, as well as exclusive, well-paid opportunities. They can often connect you to large enterprises that won't normally hire a standalone operator on the free market.
Frequently Asked Questions
Q: How long does it take to become proficient at flying a drone?
A: While it can take just a couple of weeks to get your bearings and keep your drone steady in the air, you should set aside at least a few months if you want to be fast and precise enough to offer this as a paid service. If you don't have the confidence to perform complex maneuvers on instinct, customers will get annoyed that you're taking too long and might think that you're trying to squeeze extra hours out of them.
Q: Should I maintain a fleet of different drones?
A: Having multiple different drones is a good idea not just because of their different specifications, but also for backup purposes. If your main drone suddenly dies on the day of an important job, it will be difficult to acquire a replacement on short notice without paying an exorbitant price.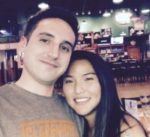 Nathaniell
What's up ladies and dudes! Great to finally meet you, and I hope you enjoyed this post. My name is Nathaniell and I'm the owner of One More Cup of Coffee. I started my first online business in 2010 promoting computer software and now I help newbies start their own businesses. Sign up for my #1 recommended training course and learn how to start your business for FREE!