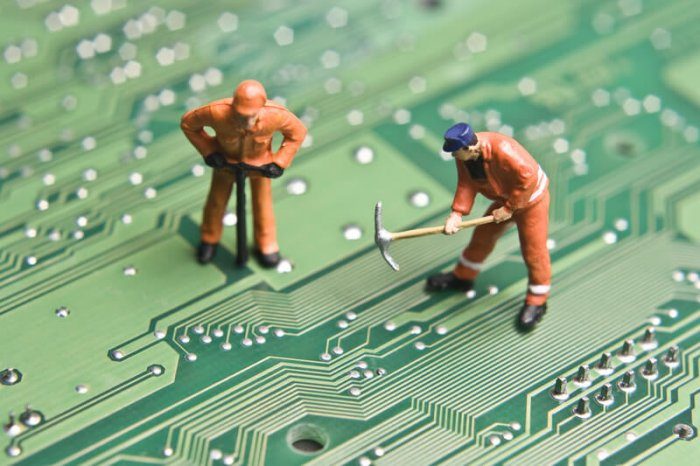 It might feel like the only way to gain entry to a good career is to attend college and attain a degree, but this is simply not the case. College is a very important part of society and may not be something that everyone wants or can do. Don't let this dismay you – there are plenty of fantastic careers out there with good salaries that don't require you to have a degree – like that of a computer support specialist.
Computer Support Specialists are an integral part of keeping the cogs of businesses running smoothly. Helping with all manner of computer troubleshooting issues and difficulties, it is a career with a good salary that is perfect for people with an aptitude for technology.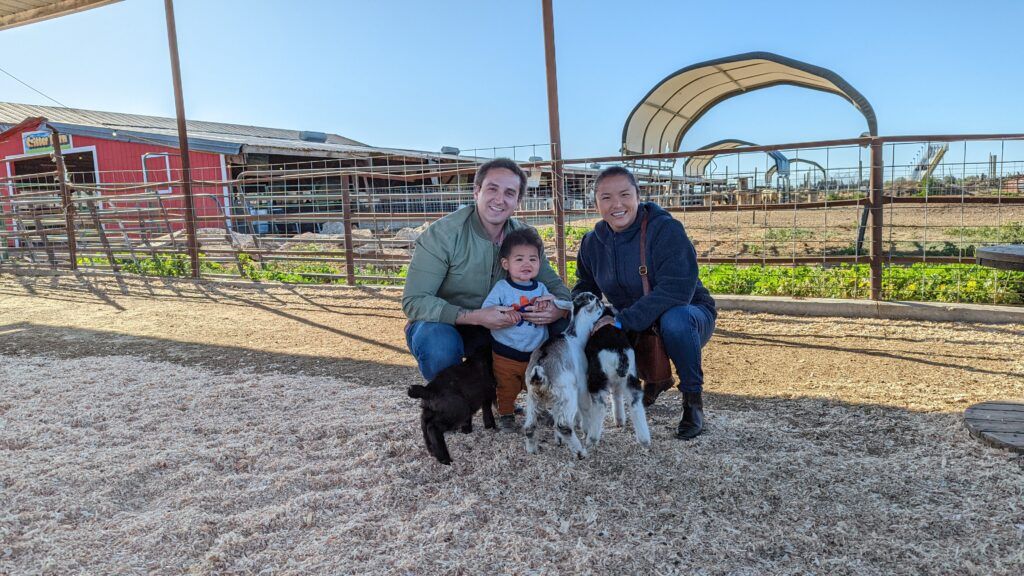 Are You Ready To Work Your Ass Off to Earn Your Lifestyle?
Are you tired of the daily grind? With a laptop and an internet connection I built a small website to generate income, and my life completely changed. Let me show you exactly how I've been doing it for more than 13 years.
Over the course of the following article we are going to look further at what a Computer Support Specialist does – and also the skills that would see you excel in the role, how you would go about becoming one, the salary and benefits that come attached to working as one and some similar occupations that may also appeal to you.
What do Computer Support Specialists Do?
A computer support specialist helps users who are having problems with software, computers or associated peripherals such as printers or scanners.
There are a number of different types of computer support specialists, who effectively do the same job in a different way. There are computer user support specialists, that will assist the customers of companies; there are computer network specialists, who provide in-house support to an organizations' IT staff; and there are also help desk technicians, that attempt to provide assistance over the phone, via online chat or by email.
Regardless of which way you perform your role as a computer support specialist or who you're performing it for, the most important thing is that you are highly knowledgeable about technology and enjoy helping people with their problems – the tasks of a computer support specialist are varied, but basically all boil down to technical knowledge and troubleshooting proficiency.
A common day in the life of a computer support specialist may include some or all of the following tasks: you may need to provide assistance (in-person or over the phone) to clients in relation to information technology services, repair or support requests, complaints, and inquiries, as well as directing them in a different direction if necessary.
You'll need to keep track of and document issues, resolutions, unresolved problems and related procedures so that you have a reference point to look back upon; you'll need to answer questions or resolve computer problems for clients in person, via telephone or from a remote location.
It will also be part of your role once resolutions have been made to recommend changes or updates in programming, documentation, and training to address system deficiencies and user needs and prevent problems from reoccurring. Finally, following on from this, you may need to develop and assist in maintaining required technical documentation.
The role of a computer support specialist can be varied and challenging, but if you're in your comfort zone when working with technology, then it could potentially be a career option for you.
Skills of a Computer Support Specialist
There's plenty of technical learning involved with becoming a computer support specialist, but there are some soft skills that can see you excel and prosper in the role listed below:
Technical Aptitude
Above all else, to be a computer support specialist, you will need a good technical aptitude. If you do not enjoy working with computers, then this isn't the job for you! If you're the kind of person who is comfortable with using computers, solving problems and are always excited to play around with new technology, then you could be onto a winner. Obviously, there's a great deal more to the role than an interest in technology, but it's a very good place to start.
Verbal Skills
Verbal skills are essential to working well as a computer support specialist. You'll need to break down technical jargon for clients who are having issues – they may not be as informed as you when it comes to IT – and also talk them through exactly what you're going to do and how you're going to do it. People want to know what they're paying for, so it's important that you are able to describe the scope of the job and the time it will require for you to complete, so it's important you can get this across.
Listening Skills
It is important that you're able to take a backseat and hear people's computer issues out – finding out the whole story and where they believe the problem may lie is a good way of approaching a job. It may not always be correct, but people appreciate being listened too and it may set you in the right direction when approaching a task.
Patience
Technical illiteracy isn't uncommon in the working world – many people didn't grow up with computers and didn't necessarily have a need to learn how to operate them. This wasn't a problem for many years, but now, as the world and workplace becomes more and more digital, they will be interacting with technology a lot more. As a computer support specialist, you will require a lot of patience when it comes to fixing issues and solving problems, and it is important to remember that it is better to educate these people then to become frustrated by their actions.
How to Become a Computer Support Specialist
There are courses available to assist you in becoming a computer support specialist, but the most important factor in attaining employment is competency.
While some employers may require a post-secondary degree or certification, computer support specialists are typically assessed on their overall level of competency, technical acumen and customer service skills. The most important thing when it comes to working with computers is your technical know-how, and if you can prove your competency then you will become very important to a business.
This flexibility when it comes to employment is somewhat unusual, but it makes for a competitive employment market. With this being the case, and for the sake of being good at your job, it will be important to become familiar with and accredited in as many different areas and programs as possible – this is what will set you apart from the crowd.
These programs include things like becoming certified in Microsoft Office – the Microsoft Certified Desktop Support Technician title is one that is available from Microsoft and will help you stand out from the crowd. There's also the scope to advance these skills with certifications such as the Microsoft Certified Technology Specialist or Microsoft Certified IT Professional credentials, which will help you in your career.
These are some examples from Microsoft but there are plenty more available – have a look around and potentially specialize in a particular area that could make you indispensable while also increasing your competency.
Jobs aren't expected to be scarce going forward in the industry either – as more and more businesses require additional IT support – especially within the healthcare industry – the employment of computer support specialists is projected to grow 11 percent from 2016 to 2026, which is higher than the anticipated figure across all occupations.
Salary and Other Benefits
Working as a computer support specialist can be a well-paying career with plenty of additional benefits. According to the Bureau of Labor Statistics, as of May 2016 the median salary for the role was $62,670 (the median wage is the figure at which 50 percent of workers earn more than and 50 percent earn less than, so gives a good indication as to the average salary of the job).
The website also reports that the lowest 10 percent of earners were making less than $37,040 per year and the highest 10 percent were earning more than an incredible $105,910 per year. Starting out in the role, your salary will understandably be lower, but as you earn more experience, your salary will see an increase.
In terms of the benefits that come attached to the role, there are perks that are specific to each employer such as health insurance, sick leave, vacation days and pension contributions – but these vary from company to company so it is worth investigating on a more specific basis before committing yourself.
Outside of these benefits, there are plenty of perks that come with being a computer support specialist. For one thing, you'll be working in an environment that you're comfortable and familiar with when working with technology. You'll have plenty of opportunities to learn and advance your skill set and knowledge, as there are constant updates happening within the tech sphere. It is your employers best interest that you're aware of these advancements, meaning you will see dividends from them.
Similar Occupations
The idea of working in the IT or support industries may be appealing to you, but you may not necessarily see yourself becoming a computer support specialist. No need to worry, there are plenty of other similar careers that don't necessarily require you to have a college degree – such as that of a Web Developer or a Customer Service Representative.
Web developers design and create websites. They are responsible for the look of the site. They are also responsible for the site's technical aspects, such as its performance and capacity, which are measures of a website's speed and how much traffic the site can handle. In addition, web developers may create content for the site itself. Again, while there are plenty of courses available within web development, the most important attribute to have is competency – especially if you can display your competency with some previous work.
Outside of IT but within the support industry, Customer service representatives interact with customers to handle complaints, process orders, and provide information about an organization's products and services. If troubleshooting and helping people out are things that you enjoy and are capable of, then it could be a job that may interest you.
Conclusion
The career of a computer support specialist is one that would suit a technically minded person with an interest in IT down to the ground, and also offers an excellent salary. You also don't need to go to college or have a degree to work in the industry, which means you won't be bogged down with student debts and can enter the working world straight away.
Jobs like that of a computer support specialist are proof that you don't necessarily need to go to college to get a good degree – there are plenty of options out there, so take some time and assess them before committing yourself to anything.
I never went to college, and it ended up being the best decision I ever made. Almost a decade ago I learned how to create my first online business, and now I work full time from home. The best part is that I set my own salary, and set my own schedule. If I want to make more money, I work harder. If I want to work less, I just take the day off!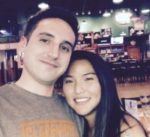 Nathaniell
What's up ladies and dudes! Great to finally meet you, and I hope you enjoyed this post. My name is Nathaniell and I'm the owner of One More Cup of Coffee. I started my first online business in 2010 promoting computer software and now I help newbies start their own businesses. Sign up for my #1 recommended training course and learn how to start your business for FREE!