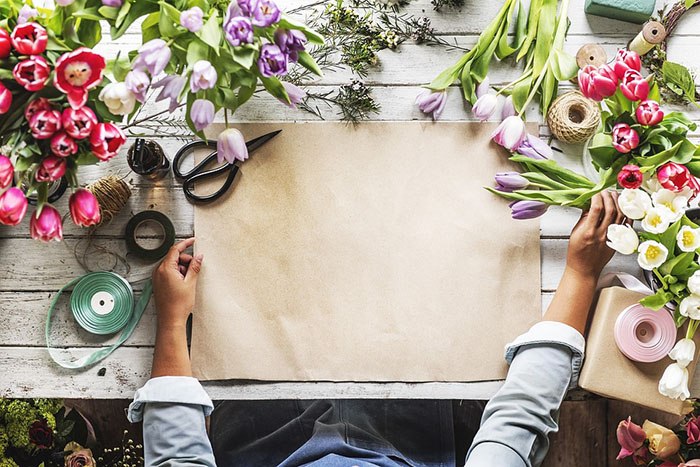 When most people think about creative jobs, they probably think it refers to jobs such as artists and photographers. But, jobs for creative people can involve many sectors of our economy.
While most creative people naturally desire degrees in the arts or the humanities, other niches have become attractive to those who enjoy the creative process. To understand how this can be, let's learn about common threads that exist in creative people.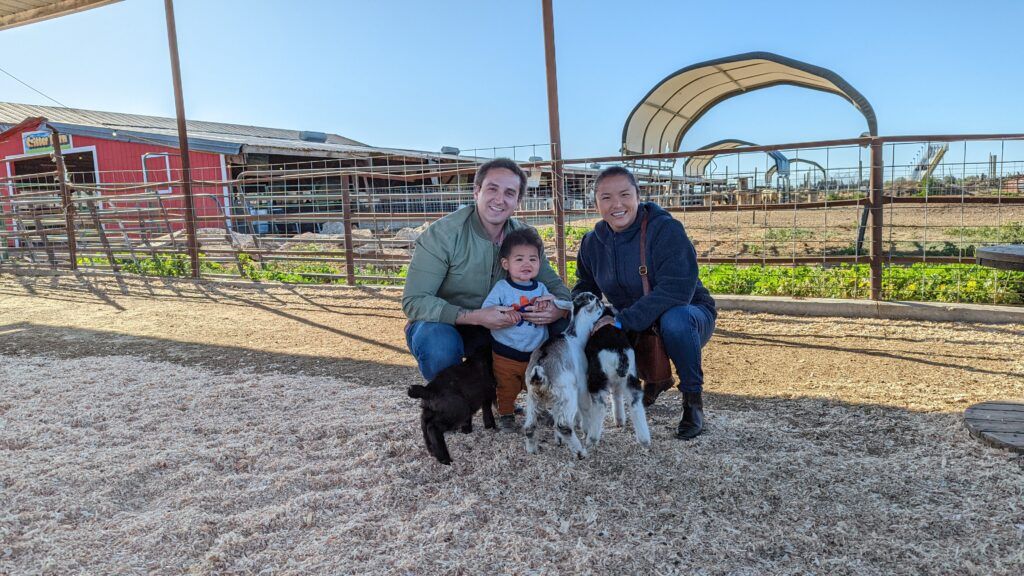 Are You Ready To Work Your Ass Off to Earn Your Lifestyle?
Are you tired of the daily grind? With a laptop and an internet connection I built a small website to generate income, and my life completely changed. Let me show you exactly how I've been doing it for more than 13 years.
TRAITS OF CREATIVE PEOPLE
Creativity leaves an experience that only a creative person can understand. It's like giving birth to a part of yourself. Whether it's the satisfaction an artist feels when they have just finished a masterpiece, or when a scientist makes a discovery after hours of work in the lab, the creative process lends a sense of empowered richness.
Creative people have a unique ability to adapt to many situations. They are able to turn lemons into lemonade. They will work with minimal resources to attain their goals or objectives.
The creative person tends to be enthusiastic and energetic, but much of their time is spent in quiet solitude. Their work tends to be feast or famine. Their minds are intensely focused. When they're not productive, however, they tend to be at rest a lot and not allow themselves to be ruled by time. Resting is the time they use to get a reboot.
Creative people can be the most brilliant people you've ever met, but at the same can seem to lack understanding of the way the world works. They are able to look at things through the eyes of a child, seeing things as new and exciting. They beat to the sound of their own drums.
People who are creative tend to persevere and endure things well, taking them all in stride. They're willing to put in the time it takes to see an idea come to fruition.
Creative people are risk-takers. They see a new way of doing things and don't always do things the traditional ways. They have nerves of steel to see a process through.
People who are creative are some of the most passionate people in the world. They are passionate about their work but are also the first ones to be critical of their work. This is what keeps them going. They're always wanting to best their best.
THE CREATIVE PROCESS
Most people think the creative process is something that just happens. For a lucky few, it may be. But for most creative people, there are stages.
When you are creative, you are conceiving an idea that never existed before. You feel inspired. Then you turn that inspiration into hard work to make your idea come to fruition.
Then you process your ideas by letting them simmer in your imagination, which gives birth to the creation of the idea. You are paving the way for your idea to grow. This is one of the longer periods of the creative process.
Throughout this time, many lightbulbs go off in the creative person's mind. They piece the project together like a jigsaw puzzle, illuminating the path that eventually sees a project to its final stages.
It's easy to see how the traits discussed as well as the creative process can be assets in many occupations. Let's see what some of those jobs might be.
ARTS AND HUMANITIES
Once again, this is the sector we most expect to find creative people. We think it's safe to say that no other sector enjoys the design and creative process as much as the arts.
Artists use a variety of materials and techniques to create art. The materials can range from pottery, glassware, textiles, and other objects. Usually, an artist will showcase their works at galleries or studios, or through customers.
Fine artists, sculptors, illustrators, and painters create original works of art that are pleasing to their own eyes as well as others. At least half of all artists are self-employed. Many artists earn college degrees in fine arts to increase their job prospects as well as refine their skills.
However, a degree is not always necessary. One of the most important things an artist can do is to improve their skills through constant work, which provides practice in their craft.
Hard-working artists can make an average of $45,000 a year, sometimes more.
Interior Designers plan, design, and furnish the interior of a residential or commercial building. They subcontract other related professionals to coordinate the furnishing of the building.
They present a plan to the client before doing so. They do so with the goal of improving and enhancing the environment for their client, working with colors, lighting, and decoration.
An interior designer's average salary is $46,000 a year.
Graphic Designers create ideas for promotional or commercial purposes. They use words, images, and symbols. Graphic designers create posters, logos, packaging and other products to meet their client's needs and improve brand awareness.
A graphic designer may work for a firm or in freelance capacity for themselves. They may have to work with other departments or professionals who work in advertising, marketing, and communications.
Graphic designers earn a median annual salary of $41,600.
MEDIA AND COMMUNICATIONS
Media and communication workers work with words and images to convey ideas and information. Some might write stories or articles, whereas others capture information like news.
Technical writers take complex information and reconstruct it with a general audience in mind. In other words, they write it to where it's understandable to most anyone.
They write instruction manuals, other documents related to a product, diagrams, charts, and more all with the aim to improve the reader's understanding of a product.
Technical writers earn a median annual salary of $57,000.
Photographers produce images and pictures with cameras, lenses, computers, and other equipment. They photograph people, architecture, food, landscapes, merchandise, or other things.
They may have a specialty, may work for someone else, or may freelance. They might work with a newspaper or a magazine. Some examples of specialty photographers are news, portrait, and landscape photographers.
Photographers make approximately $41,000 a year, depending on their field and experience.
Editors, writers, and journalists all deal with the written word. They may write, edit, or review written material for publication.
They have to verify facts, correct grammar and reorganize content to make it appealing to the reader. They may work in the area of fiction, or for publications, films, television shows, news, advertisements, or more.
The median annual salary for all three positions is approximately $44,500 a year.
OTHER CONSIDERATIONS
There are other jobs which one might not immediately consider as something a creative person would be interested in. However, because some aspects of a creative person's personality would be a good fit, they are included in our list.
Chefs can just cook a meal and put it on a plate for others to enjoy. Or, they can create visually appealing fare and arrange it to where it's a feast for the eyes as well as for the belly.
If you have always enjoyed cooking, maybe this is the career for you. It also would help foster a bit of creativity in your life. A serious chef knows that food presentation is just as important as the food itself. So go for it! Maybe someday you'll be an Iron Chef.
Chefs earn a median salary of $41,500 a year.
Scientists are not usually thought of as creative people. They perform the various methods of science as they analyze data, statistics, and calculate results. Seems pretty straightforward, right? Albert Einstein said, "The greatest scientists are artists as well."
Think about it. Most of our inventions and innovation comes from science. In the process of discovery or invention, a scientist must go through many of the creative processes we talked about. In addition, there must be a fair amount of imagination at play.
Salaries for scientists average about $77,000 a year.
Marketing Consultants work to promote a brand, image, and market share of a company. They may help their company improve its image with social media. Or, they may help put together a brochure or marketing package to obtain new customers.
They work with others to achieve their objectives. A marketing consultant is constantly having to come up with new ideas to stay relevant. This is where the creative process comes in. It would be hard doing this kind of work without a good bit of imagination and creativity.
A marketing consultant earns a median annual salary of $63,000.
Allow your creative energy to flow by using your talents and traits in a career that will help you to thrive. The only thing better than being a creative person is being able to make living where you get to use your creativity by doing something you love while feeding your creative energy.
One of the best job opportunities of the decade is working online. The online world is a "wild west" where anyone can start a business regardless of your age, race, education, or background.
The thing that matters most is that you are motivated and persistent. Even total newbies can earn money online by starting a simple website and putting some advertising on it.
I've been working online since 2010. You can learn how to do what I do in just a few weeks, and earning a full time income of over $10,000 per month is absolutely doable with consistent effort!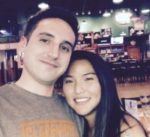 Nathaniell
What's up ladies and dudes! Great to finally meet you, and I hope you enjoyed this post. My name is Nathaniell and I'm the owner of One More Cup of Coffee. I started my first online business in 2010 promoting computer software and now I help newbies start their own businesses. Sign up for my #1 recommended training course and learn how to start your business for FREE!