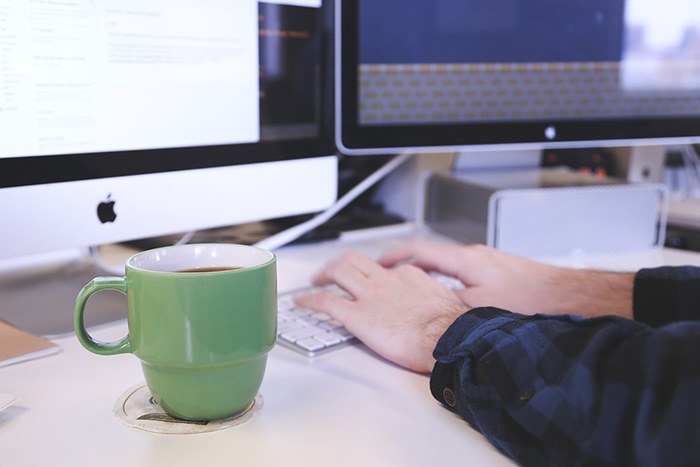 If you are a student majoring in English, your skill set opens the door for more jobs than you might think. While other majors are target-specific, an English degree can lead to many paths in the workforce.
It's a given that you are probably quite adept at the things we typically associate with being an English student. Your editing and writing skills are more than likely second to none. You are probably very good at analyzing things as you study them.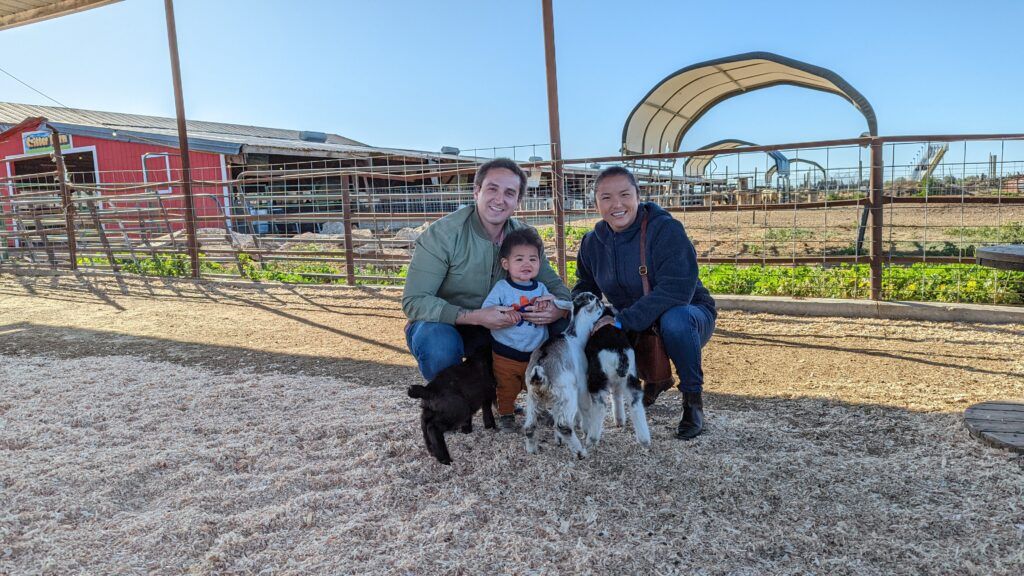 Are You Ready To Work Your Ass Off to Earn Your Lifestyle?
Are you tired of the daily grind? With a laptop and an internet connection I built a small website to generate income, and my life completely changed. Let me show you exactly how I've been doing it for more than 13 years.
Your communication skills enhance your value as a potential employee. It's easy to see that many employers would find these skills to be an asset for their company. The great thing about these and the many other skills that English majors have is that they are highly transferable.
Though many English majors would probably prefer to write poetry or dream about becoming the next J.K. Rowling, those endeavors often don't pay the bills. Your options are wide-open, however.
ENGLISH MAJORS HAVE A VARIED SKILL SET
English majors are able to find work in all sectors including education, communications, government, non-profit, business, technology, the arts, law, and much more.
While the varieties of these options can seem promising and exciting, it can also be overwhelming for someone who hasn't decided what they want to do after college.
The best time to access your career options is while you are in college. Begin by asking yourself a few questions.
What are my needs?
What are my aspirations?
What do I excel at?
What do I enjoy?
What is important to me?
Hopefully, answering these questions will be a good starting place to figure out where you want to be after college. These should determine your values, talents, and abilities and that in turn should point you in a couple of more specific directions.
If you need more ideas, let's think about the other things an English major can do well by applying the basic skills they already have.
English majors learn to manage information through hours of research. They learn to think critically and independently when weighing the most important information. They are able to summarize ideas and information while interpreting results.
They are good at managing a project and establishing priorities. Sometimes English majors are able to write persuasively and use just the right words for a convincing argument. English majors become good at meeting deadlines and have good time management skills.
Add all that to your stellar writing, editing, and proofreading skills as well as your mastery at communication, and you are a force to be reckoned with in the career field.
JOB OPPORTUNITIES FOR ENGLISH MAJORS
We've found some of the best jobs out there for English majors, but the list goes beyond what we have here. In addition to what's shown here, English majors have positive impacts in government industries, non-profit sectors, law, marketing, and more.
BUSINESS
The business sector may be the way to go if you're one of these unique people who is good with numbers and words. Of course, not all roles in business are based on numbers. But, one advantage of many jobs in business is they are stepping stones to higher-level opportunities.
Many times, an entry-level position pays off in the long run as they help develop skills in leadership and strategy. Combined with the communication skills you probably already have, you can be an asset to most any business.
Public Relations Specialists help promote and elevate awareness of a company, brand, or person. Their job is to be sure the object of awareness is favorable in the public eye.
Public relations specialists work in many places, from the web to more traditional sectors like television, radio, and newspapers. They work with marketing teams to help brand and promote their client.
The median annual salary of a public relations specialist is $44,800.
Web Content Developers or Content Writers create, write, and edit many types of content. They can work for many industries, including marketing and technical areas. They take a topic and produce accurate, relevant, and well-written content.
Content writers may have to research and analyze an issue to generate ideas and get the facts straight. They may have to work with other writers and get involved with all drafts, revisions, editing, and proofreading to ensure the best quality. The material may involve advertisements, emails, websites, blog articles, papers, articles, and social media postings.
The material may involve advertisements, emails, websites, blog articles, papers, articles, and social media postings.
The average annual salary of a web or content writer or developer is $41,000.
Market Research Analysts examine market conditions to analyze potential sales of a product or service. They help companies to understand the products that people want, which people will buy them, and what prices should be set on the products. Almost every industry uses market research. Strong
Almost every industry uses market research. Strong math, as well as analytical skills, are required.
The average salary of a market research analyst is $62,000 a year.
COMMUNICATIONS:
Many elements of communications and English overlap. An English major often has a hard time choosing between the two, but in the end, many English majors settle on a communication career.
Communications majors usually learn more about problem-solving, research, technical, and analytical skills. English majors are more adept at articulating ideas in verbal and written forms, but they also develop analytical perspectives.
Both learn critical thinking skills. Their similarities are a reason so many English majors end up working in a communications field.
Copy-Editors, Editors, and Editorial Assistants can work for many publications. They review copy with a critical eye for punctuation and grammatical errors and checks facts for subjects that have required research.
At a higher-level they can manage writers while offering direction, suggest stories, and shape a piece for publication. These responsibilities make good use of an English major's prized communication skills. The editorial field usually involves a lot of work where deadlines are in place.
The median annual salary for editorial assistants is $35,000, for Copy-editors, $41,000, and editors, $56,000.
HR Generalists work in human resources. They recruit employees, and are a liason in employee relations. They also handle payroll and benefits, offer training, and administer human resource policies, procedures, and programs.
The communication skills an English major develops becomes a clear focus when HR workers relate policies to employees.
An HR Generalist earns a median salary of about $51,000 a year.
Marketing Communications Managers are sometimes called Marcom Managers. They are responsible for creating clear and concise communication about a businesses marketing strategy.
Their content must be compelling. They may coordinate press releases and Web site content in order to help develop promotional strategies and campaigns.
The average starting salary for a Marcom Manager is $54,000 a year, but they usually advance quickly as does their payscale.
EDUCATION
The assumption that many English teachers to into education happens to be true. A career in education is probably more fulfilling than most of the other careers listed.
If someone wants to make a difference in the lives of others, education can be exciting and challenging. There aren't many jobs that are more enriching than helping to mold and shape the lives of younger individuals.
K-12 ESL Teachers teach English as a second language to students that are not native English speakers. Their aim is to show students common customs and expectations within American culture.
The ESL teacher may also help students understand their schoolwork in other subjects and may also teach them directly.
They, of course, also teach non-native students to read, speak, write, and understand the English language. With the influx of immigrants, this is becoming a job that is in high-demand.
The average salary of an ESL Teacher is $41,000 a year.
Financial Aid Counselors assist students at post-secondary institutions to help them obtain private or government financial aid, grants, and scholarships.
They may also provide information about student loans. They counsel both parents and students about financial awards, aid, scholarship, and more.
The median salary for a financial aid counselor is only $37,000 a year, but the work is rewarding.
Librarians appreciate good literature the same way English majors do. Librarians help people find information and conduct research for both professional and personal uses. There are different job duties in the various sectors – public, school, and medical.
They may work for local government, colleges, universities, schools, etc. The organizational skills of an English major compliment a librarian's job, which involves creating efficient catalog systems and shelving books.
The median annual salary for a librarian is $56,800 a year.
Hopefully we've given you an idea of the wide and varied path available for English majors. You just need to decide the best one for you, considering your interests, skills, and overall goals.
One of the best job opportunities of the decade is working online. The online world is a "wild west" where anyone can start a business regardless of your age, race, education, or background.
The thing that matters most is that you are motivated and persistent. Even total newbies can earn money online by starting a simple website and putting some advertising on it.
I've been working online since 2010. You can learn how to do what I do in just a few weeks, and earning a full time income of over $10,000 per month is absolutely doable with consistent effort!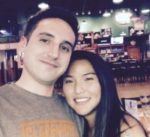 Nathaniell
What's up ladies and dudes! Great to finally meet you, and I hope you enjoyed this post. My name is Nathaniell and I'm the owner of One More Cup of Coffee. I started my first online business in 2010 promoting computer software and now I help newbies start their own businesses. Sign up for my #1 recommended training course and learn how to start your business for FREE!