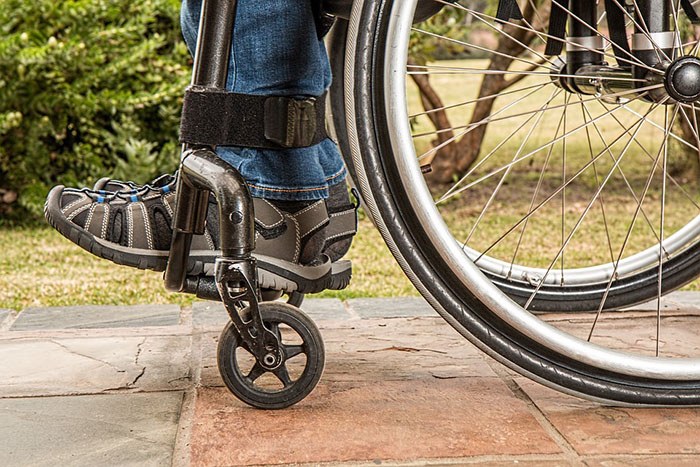 It's understandable that employment options are limited for quadriplegics. There are many factors which affect a quadriplegic's ability to work. Nonetheless, there are many quadriplegics who are able to successfully have a career or job.
Quadriplegia is paralysis of both the arms and the legs. Most often it is caused by a spinal cord injury, but it can also result from diseases such as ALS and similar illnesses. Quadriplegics can have complete or partial paralysis.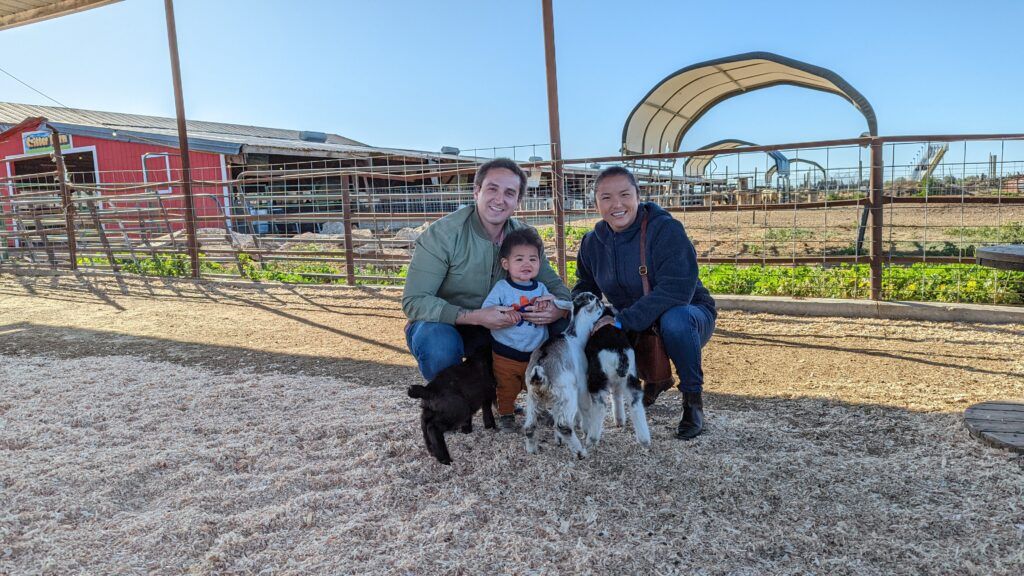 Are You Ready To Work Your Ass Off to Earn Your Lifestyle?
Are you tired of the daily grind? With a laptop and an internet connection I built a small website to generate income, and my life completely changed. Let me show you exactly how I've been doing it for more than 13 years.
If quadriplegia is complete, there is no movement below the level of injury. Partial paralysis may allow for limited movement. This level of injury or disability is what determines a quadriplegic's ability to move.
A person that has an injury to the first through the fourth vertebrae in the neck may be able to shrug their shoulders, move their chin, or breathe. But an injury or disability which affects the fifth vertebrae might allow a person with quadriplegia flex their elbows or grip items.
The latter means a greater quality of life because the quadriplegic is able to use assistive devices and in the best scenario, drive.
THINGS THAT IMPACT A QUADRIPLEGIC'S ABILITY TO WORK
Employment options for a quadriplegic depend on their level of disability, skills, and their level of intellect and education.
A person with quadriplegia may not be able to do physical jobs, such as construction, but with adaptive devices, quadriplegics are able to work in many jobs. We talk more about adaptive devices later in the article.
But for now, we'll talk about a few people who have found work, even though they are quadriplegics. A few notable quadriplegics defied the odds and have excelled in their occupations. Most of them are able to do so with the help of assistive devices.
For example, Stephen Hawking, noted English physicist, has paralysis from ALS. He is one of the most foremost authorities in physics and cosmology.
Christopher Reeve, the actor who was propelled to fame by playing Superman, was injured when he fell from a horse. He became a motivational speaker and continued in a few acting roles.
Tim Kimball was paralyzed from an assault. He earned a bachelor's degree in art history after his injury. After that, he furthered his education in architecture to earn his master's degree to become an architect.
There are various issues that affect employment of quadriplegics. They include demographic profiles, injury-related factors, employment history, psychological and social issues, and your disability status. Addressing those issues might positively affect a person's ability to work once they are paralyzed.
It's also understandable if your quadriplegia has affected you psychologically. Counseling may help to that end.
It seems natural that a quadriplegic might suffer from anxiety or depression. Quadriplegics have gone through something that most never will. It's important to address the mental health aspects that quadriplegics face because it affects energy levels and motivation.
Once those issues are addressed, a quadriplegic's chance of successfully returning to work are greatly improved and their outlook on life is more promising.
Often returning to work is not even about the financial aspect. It's more about the psychological impacts. Quadriplegics are more optimistic, have greater self-esteem, and set goals when they are employed.
Even people who don't have quadriplegia are sometimes impacted by something that they just need a little help with or don't know how to handle. It pays to address the areas you can and do have some control over.
The barriers to returning to work can't be minimized. They are there. But if a quadriplegic is able to find a way, it is better for them to work as studies show that they have a better quality of life if they do so.
Concerns such as inadequate or inability to get transportation to and from work, employer prejudices, access to healthcare and benefits all come into play. Vocational rehabilitation programs that address these issues can be quite helpful. However, this is an area that needs more research as well as solutions.
Vocational rehabilitation programs that address these issues can be quite helpful. However, this is an area that needs more research as well as solutions.
Perhaps the overriding factor that determines whether a quadriplegic will return to work after their disability is whether or not they have a college degree. Even if you didn't have a degree before you became a quadriplegic, it's never too late. There are
Even if you didn't have a degree before you became a quadriplegic, it's never too late. There are resources available for you to earn a college degree. Check out the link to learn more.
POSITIVE IMPACTS OF EMPLOYMENT
Studies show that there is a much greater quality of life for quadriplegics who work in any capacity. In fact, quadriplegics who work tend to have the same satisfaction of life outlook as those who aren't quadriplegic.
That is huge evidence that employed individuals, whether quadriplegic or not, have better mental health than those who don't. And as many know, your mental outlook goes a long way to contributing to your physical health.
One may not be able to do anything about being a quadriplegic, but attitude is important.
Research also shows that when quadriplegics are satisfied with their work life, they are more active in other parts of their lives that involve social interaction. They also tend to have less medical interventions because overall they are healthier, in spite of being quadriplegic.
Quadriplegics who work feel a sense of purpose and empowerment and find themselves mentally and socially stimulated. All contribute to their personal growth in positive ways.
These are more reasons that vocational goals should be addressed in rehabilitation to get quadriplegics back to work.
HELP WITH ADAPTIVE DEVICES
At times, quadriplegics are able to perform certain jobs using adaptive or assistive devices. These are products and equipment that may be available commercially or customized to the individual's needs. They are used to improve the functional capabilities of individuals with disabilities.
A website called "Facing Disability" has a plethora of information and resources on adaptive devices and tools to help quadriplegics.
Sometimes a simple tool can be used with the mouth when a person can't use any other part of their body. The tool enables them to use certain electronic devices to work. There are also voice-activated computers or a thought-controlled robot arm.
Other devices allow a paralyzed person to draw or write as they move their eyes. Technology is getting more and more advanced every day to help people with quadriplegics move towards better functionality.
WORKING AFTER QUADRIPLEGIA – SUCCESS STORIES
Studies show that while some people return to their pre-disability jobs, more people enter into new occupations instead.
Common fields that a quadriplegic might work in are office, finance, clerical, administrative, technical, and professional jobs. These types of jobs may be possible for quadriplegics to work in due to adaptive devices.
Let's look briefly at some of the success stories of quadriplegics who defied the odds and have careers. Most were working in different sectors prior to their disability.
Software Designer/Computer Programming can be done by using a camera that responds to head movements and a mouth-controlled mouse. These allow a person to key in the coding, letter by letter.
Just ask Greg Smith, who has been designing software at Microsoft for 23 years. He broke his back playing football during his sophomore year in college. With the help of assistive devices, he is now able to work and thrive.
Computer programmers and software designers earn a median salary of $65,000 to $70,000 a year.
Accounting is another field that can be worked with the help of assistive devices. Remember if you didn't have a degree before your disability, you can get one now.
A twenty-something-year-old named Graham became a quadriplegic in a motorcycle accident. Before his accident, he owned an electrical contracting business. After many years struggling to come to grips with his disability, he now works as both an accountant and in Internet technology.
His story is inspiring and triumphant. Accountants can earn around $67,000 a year.
Photography is not something you would think a quadriplegic could do. But Loren Worthington defied the odds on that one.
His paralysis is not complete. He can move his arms slightly and has limited function in his hands. But once again, with assistive devices and altered equipment, he is able to work as a photographer.
Photography is not all Worthington does. He is also a communications and marketing manager for Ability 360, a Phoenix non-profit agency that provides training for adaptive athletes. Before his accident, Worthington worked in construction.
Photographers can earn up to $41,000 a year and communications and marketing managers can make around $61,000 a year.
The point of all this is that it is possible to work after quadriplegia. We've outlined a number of resources to hopefully help. Check out all the links to learn what's out there. The Job Accommodation Network is another resourceful site for quadriplegics.
Whatever your situation, don't give up. By educating yourself on how to overcome the obstacles of living with quadriplegia and by accessing the many resources available to you, hopefully you can see a bright future ahead of you. We're rooting for you.
One of the best job opportunities of the decade is working online. The online world is a "wild west" where anyone can start a business regardless of your age, race, education, or background.
The thing that matters most is that you are motivated and persistent. Even total newbies can earn money online by starting a simple website and putting some advertising on it.
I've been working online since 2010. You can learn how to do what I do in just a few weeks, and earning a full time income of over $10,000 per month is absolutely doable with consistent effort!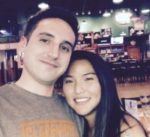 Nathaniell
What's up ladies and dudes! Great to finally meet you, and I hope you enjoyed this post. My name is Nathaniell and I'm the owner of One More Cup of Coffee. I started my first online business in 2010 promoting computer software and now I help newbies start their own businesses. Sign up for my #1 recommended training course and learn how to start your business for FREE!