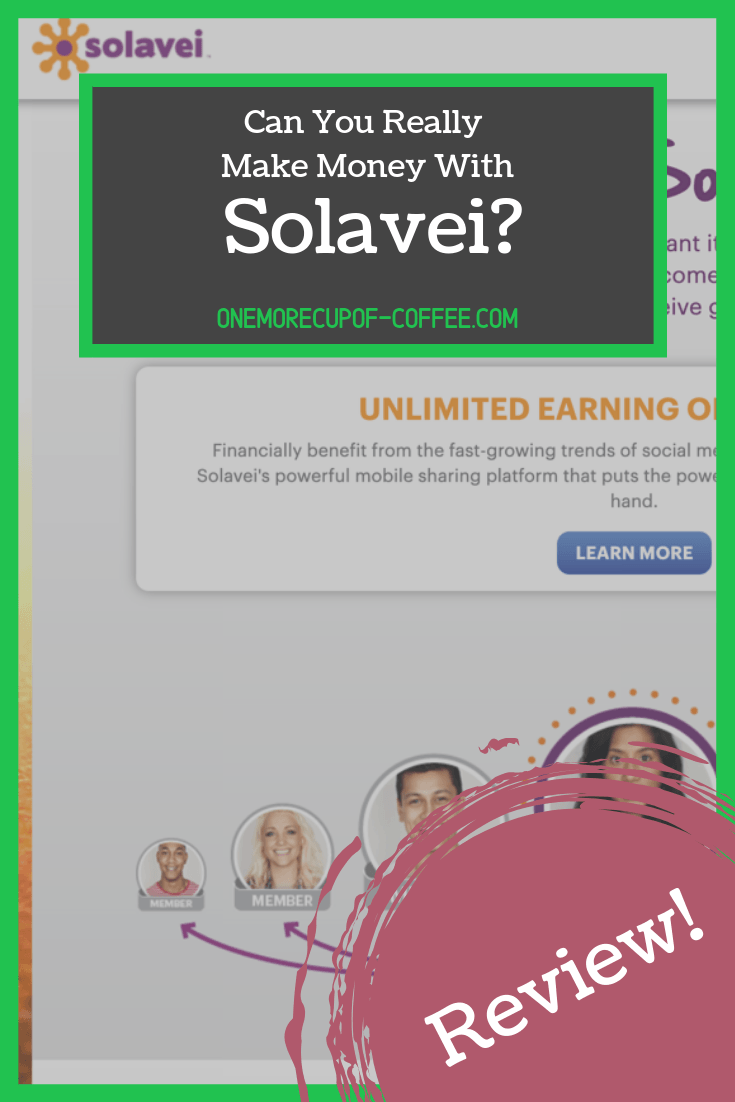 Solavei Review
Company Name: Solavei
Costs: $298
Rating:
35/100
What Is It
A MLM company selling cellphone plans that is going through a rough period.
Short Review
Solavei has some good points and some bad ones. The best thing about the company is that its plans are cheaper than most competitors. However, the company has also been facing issues with bankruptcy and unhappy customers. The challenge of actually making money through the MLM is also much greater than the company would like you to think.
Product Breakdown
Solavei promotes services rather than actual products. Specifically, the company sells a mobile service with different tiers. All of the tiers offer unlimited voice and text, and most also some amount of high speed data.

The site also offers a $24/month plan that only includes voice and text. While the voice and text plan doesn't include high speed data, it also doesn't include low speed data, which is annoying (most competing companies have unlimited low speed data).
In general, the cost of the plans aren't too bad and they are similar to the price of competing companies or a little bit lower. For example, below are two examples from Cricket, which are about the same as the last two plans for Solavei, but around $10 more expensive each.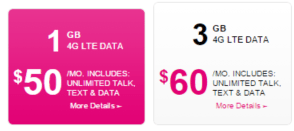 However, the nature of Solavei versus companies that specialize in mobile phone plans means that Solavei's plans offer less options and less chance for discounts through combining plans. For example, many phone plans offer some degree of international messaging or calling, while Solavei's does not.
Whether you can even use Solavei's plans depends on where you are in the country, as there are some pretty big gaps in its coverage map.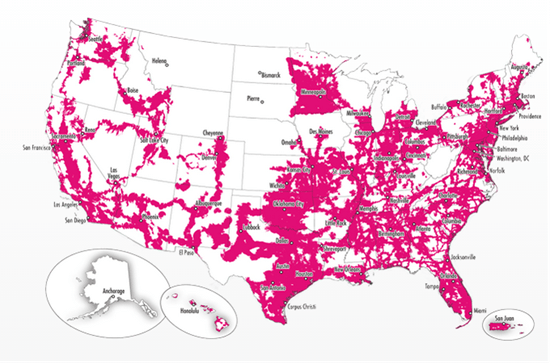 If you fall within the company's coverage, the lower price of Salavei's plans might make them appealing, especially if you only plan to talk and text.
The next catch is the phone. You have to have a phone from Solavei, or purchase a Solavei SIM card to be able to use your current phone. Additionally, the phone has to be unlocked, which can be a challenging task for some.
Additionally, the company doesn't support some types of cellphones, so you have to take the time to research before you buy.
Reliability
We use cellphones for a lot of different things, including safety and security. This makes it critical to have a reliable cellphone service. I find Solavei questionable on this front.
For one thing, most companies that sell cellphone plans actually specialize in this area. That's not the case with Solavei. Instead, Solavei also focuses on its opportunity. Buying cellphone service from a company with split priorities like this does seem a bit concerning.
Additionally, the company has had some issues in the past. In 2013, the company dramatically changed its rates plan, throttling how much data uses had access to without changing plan price.
Additionally, the company recently went bankrupt and is merging with another company in an attempt to save itself. By doing this, Solavei is supposed to be able to stay in business, but it doesn't sound encouraging for a company cellphone service you are supposed to rely on.
Overall
Even though Solavei might be difficult to trust and offers fewer options than other companies, for people just looking for cellphone service without all the bells and whistles, it might be appealing. Certainly, the company does have a large number of passionate advocates. However, most of these are biased because they are trying to recruit others.
Opportunity Breakdown
As with other MLMs, Solavei uses people as a way of promoting its service, getting consumers to do the legwork involved in sales. The approach tends to work well for the company because they don't have to spend as much money or time in marketing.
In fact, that's how the company can claim that it has a fantastic business model.

But, just because the approach is good for the company, doesn't mean that it's great for the people trying to make money from it. That's what we're here to look at.
With Solavei, the people promoting the company are called Brand Partners. Other companies use the terms distributors or representatives. However, the terms essentially mean the same thing – a person promoting the company with the aim of making money from the process.
The Compensation Plan
As is often the case, the compensation plan highlights the fact that you can earn money in multiple different ways. This is supposed to be a good thing, but more ways to earn also means a more complicated compensation plan.

The compensation plan for the company really does get complicated fast, and I'm not going to go into every facet of it here. However, I will talk about some of them. Ultimately, many of the people who join up with this company aren't going to understand the whole compensation plan, much less be able to follow it.
One key aspect of the compensation plan is the different tiers that members progress to.
Each tier has a range of different criteria. For example, this is the criteria for the second tier in the plan:
The acronyms refer to Referral Points (RP), Ambassador Lines (AL) and Generation Points (GP), while the compensation plan never actually defines Max Per Line. To progress up the ranks, you need a certain amount of points from referring members and also need to get one (or more) people you recruit up to the Ambassador level.
There are also a range of bonuses based on how many people you have recruited, the level they reach and in some cases how long it takes you to do this.
In essence though, the plan boils down to this recruiting other people, progressing through the ranks and helping those you recruit to the same. This approach is repeated over and over (in slightly different flavors) within MLMs.
It always sounds like a great way to make money, because you can earn money off other people's work. In reality though, it is much much harder than it seems.
You also end up spending a lot of time making sure your team is effective. This type of hand-holding can get old fast. This structure means that your potential to earn money strongly depends on how successful other people (your team) are.
That's a horrible setup and there are far too many things that can (and do) go wrong.
Recruitment
Solavei takes a clever approach with its marketing, by emphasizing the idea that you can get free cell service. This idea is appealing for a lot of people, especially those who can't afford cellphone service for whatever reason.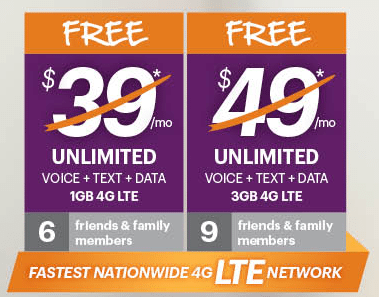 Additionally, this approach makes the opportunity feel less scary for individuals. While they might not think they can do what is required to build a business through this company, more people would feel confident that they can recruit enough people to get the free line.
This tactic might make it easier for Brand Partners from the company to recruit others who are also interested in the opportunity. However, many people get involved without really understanding the challenges involved.
With mobile phone networks, many people are dedicated to whatever network they are on. Some might like their perks, others might like their contract or other specific aspects of their plan. Regardless of what they like, convincing someone to switch from one company to another is often challenging and will sometimes be pretty much impossible.
Another issue is the people that you are promoting the company to. Most people tend to promote to their social networks, which includes friends and families. While some people might promote outside of this range, doing so becomes both challenging and time consuming.
This means that when you recruit people, they are likely to have similar social networks to you and will be promoting largely within those networks. This isn't always the case, of course, but it often is, especially if you or the people you recruit end up recruiting a large number of others.
The outcome of all of this is a whole lot of competition within your business. This makes it difficult to grow.
At the same time, you face competition from other distributors and also from other networks. This makes it harder to recruit and much harder to be successful than the marketing for this company implies.
Cost
Joining the opportunity for the company costs a fee of $298 (which is higher than many MLMs). You do get a kit to get you started for this money, but honestly, it doesn't seem to contain anywhere near this value. Instead, it just focuses on some training, but probably not enough to actually make you successful.

You are really just paying for the chance to promote the company. I've always found this to be a particularly horrible approach. There are so many companies out there that let you earn money without charging you – why be tied to one that does charge? And charges heavily at that?
Other Comments
The cellphone plan might look appealing enough to give the company a go, but there really is no guarantee that the company is going to be around long-term. Already it has lost a lot of its customers from the price hike some years back and its bankruptcy issues are another indication that the company simply won't last.
Investing time and money into a company that may not last is always a risky endeavor. There really is nothing special about Solavei that makes it worth taking this risk.
MLM VS Affiliate Marketing
The MLM model is a hard way to make money and there are just so many different criteria and restrictions to be aware of and follow. Under the model you don't earn money for how much work you do or how much time and effort you put in, but for achieving very specific goals.
The model also means meeting the goals consistently, so if don't do as well some months as others, it could dramatically affect your ability to make money.
Why go through the stress and hassle?
Affiliate marketing lets you earn money online without the MLM model and without needing to physically sell products to people. It is also a business type that you can grow without a million different requirements to try and follow. Being successful with affiliate marketing really can be as simple as getting the right training and working towards your goal one step at a time.
Final Review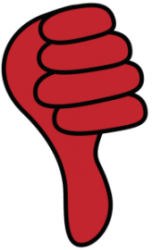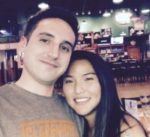 MLM Critic & Author: Nathaniell
What's up ladies and dudes! Great to finally meet you, and I hope you enjoyed this post. I have to be honest though. I'm not a big fan of MLM. Tried it. Hated it.
Affiliate marketing is cheaper, faster, and easier. See for yourself and join millions of other successful affiliates generating income from their blogs!
No inventory. No fees. No recruiting. 3 BILLION potential buyers online.
Reader Interactions