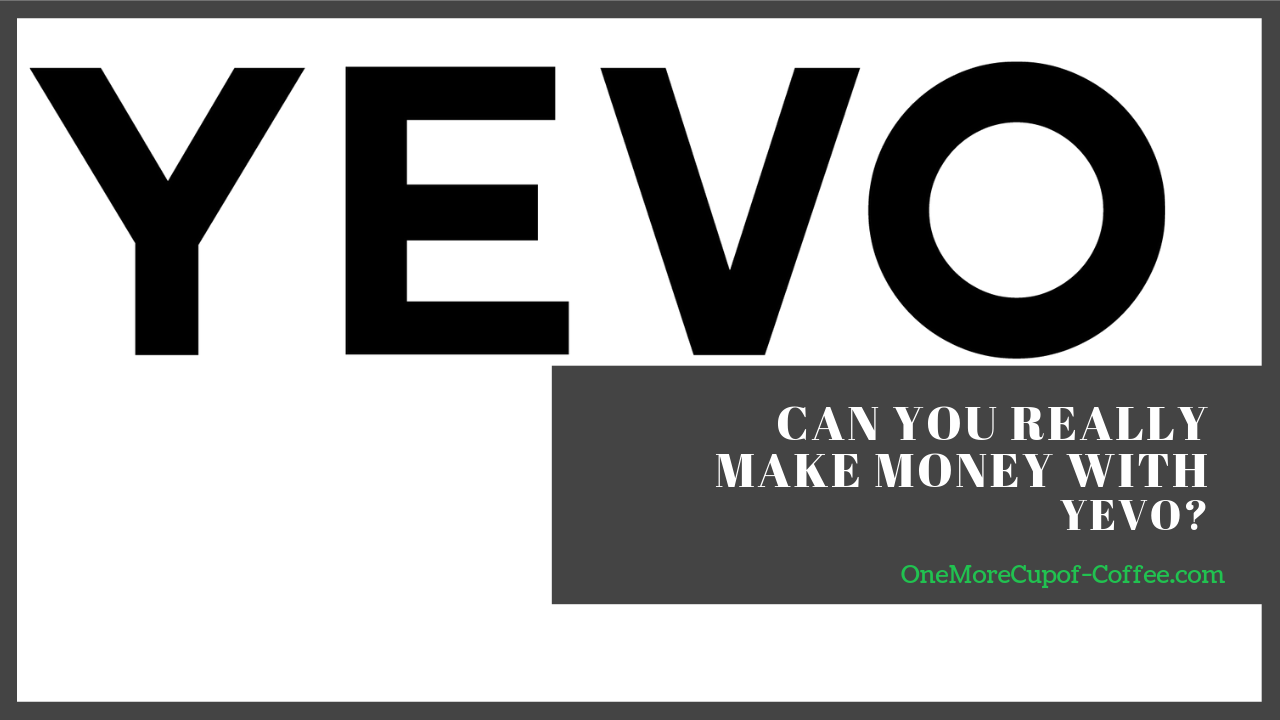 Yevo Review
Company Name: Yevo
Costs: $50 minimum
Industry: Health Foods
What Is It
Yevo is a new entry into the MLM field, offering a small range of packaged foods promoted as being good for your health.
Quick Review
The newness of Yevo is both an advantage and a disadvantage for any distributor joining the company. While their products are unusual in the MLM field, they are also very expensive, making sales difficult. People will pay for food if it's good, but in the foodie world of today, I just don't think that Yevo products can compare to other brands selling similar things.
Product Breakdown: WOW. That's Expensive.
Yevo is a pretty new company, focused strongly on nutrition.
Product-wise, the company's approach is a little unusual. Basically, they sell packaged food products that are much healthier (in theory) than the products you might find at a grocery store. The gimmick for this company is that products have 43 essential nutrients your body needs every day. I highly suspect that most foods have that already, and there's no much difference to these products.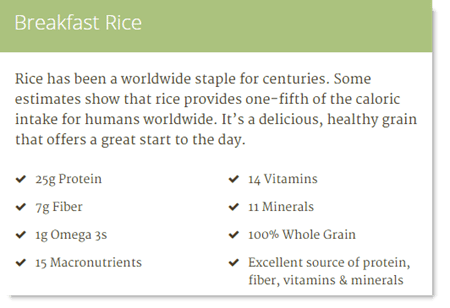 I did find a secondary site that offers some more information about the products, including the packet sizes and prices. This is where it starts getting interesting. For example, here is one of the products from the site:

At the lowest price, that calculates out to $4.60 per serving of oatmeal. That's exceptionally high for oatmeal, regardless of how good it is. I can buy a pack of 52 from Quaker oats for just $18!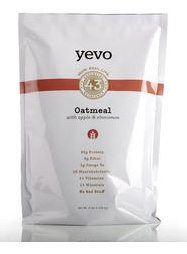 Ironically, the business touts its products as 'affordable' whole food solutions. I don't know many people who would call that price affordable, yet most of the products from the company are that expensive.
The products are also promoted as 'whole foods' and with 'no bad stuff', yet the ingredients list (found off a different site again) shows 13 grams of sugar. That's kind of a lot, especially when many people eat oatmeal to lose weight. The suggested daily intake of sugar for a woman is only 24 grams, so by breakfast, you have already consumed more than 1/2 of the suggested amount! I should also mention that these are high carb, and based on what I've seen in other sugary oatmeals, they are actually high calorie foods!
Lack of Selection
At present, Yevo has a very limited selection of food products. They have six different products (along with various sizes). Three of these are food (oatmeal, apple cinnamon oatmeal and breakfast rice), while the other three are beverages (vitamin coffee, black tea and green tea).
To be honest, the beverages don't make a lot of sense to me. They're just coffee and tea with vitamins added. If you wanted that, you could just have coffee or tea and a multivitamin – which would also be a lot cheaper. A lot of so-called health companies in the direct sales space make lofty promises about how their foods are superior, but they rarely deliver measurable results.
The company does promise to offer more products in the future and is aiming to produce more than different meals in the next four years. The company also wants to start producing lunches and dinners in May of this year. It seems kind of silly to me to start promoting a company that "promises" to have more stuff later on.
Yevo Products and Health
The 43 essential nutrients is one of the more unique things about Yevo, yet the claims seem a bit odd. To start off with, the phrasing 'all 43 essential nutrients' implies that there are 43 essential nutrients. Yet, that number isn't associated with much else beyond Yevo. In fact, other estimates promote the idea of 90 essential nutrients.

Ultimately, the number of essential nutrients that exist depends entirely on who you ask, but Yevo doesn't mention this, of course. Likewise, in the FAQ for the site, Yevo mentions this:

It's only a slight change of phrasing, but it completely changes what the sentence means. According to this, the products don't actually contain 50% of all of those essential nutrients… just most of them. Regardless of their reasons for not having 50% of all of the nutrients, their chosen advertising is misleading and manipulative. Not something you want in a company that you are going to promote.
Reviews
Yevo's products are still very new and there aren't many reviews online about them at all. Yevo does have some reviews on its own sites, but these are pretty meaningless. After all, very few companies would showcase negative reviews, regardless of what people actually thought of their products.
Opportunity Breakdown
So, what about the opportunity?
The company highlights three key elements of their plan. These are:
Customer acquisition
Team building
Wealth building
Yawn. Those three components basically explain any direct sales program out there.
As is always the case, the compensation plan ends up a lot more complicated than the first description suggests. In fact, 25% of the company's compensation PDF is taken up giving definitions for all of the confusing terms. Not a good sign.
The first aspect of the compensation plan, is personal sales. Again, nothing special here. Basically, you earn a percentage of what your customers buy, depending on what type of customer they are.

The company also offers bonuses for selling a certain amount to preferred customers within a month and for earning a certain amount within the first 30 days. Bonuses like these are common in MLM comp plans.
After this, the compensation plan starts to get more complex. Basically you rank up in the company by getting certain amounts of sales and recruiting other distributors into the company. Better bonuses come from making sure the distributors you recruit also increase in rank.
Issues With Sales And Team Building
MLMs always promote the team building aspects as one of their most powerful attributes. Yes, if you do manage to get a really strong and very active team, it can be very lucrative. However, few people will actually get that far.
To do this, you have to recruit a number of people into the company who are very successful. They have to recruit successful people and so on down the chain. The highest bonuses go seven tiers down the pyramid – which results in a huge team to manage.
The concept is that other people are earning money for you, and I will admit that this can earn you a large amount of residual income! The idea of MLM is great. In reality though, you end up managing, guiding, pushing and struggling with a team of distributors. Many of them won't be as motivated as you and they might give up at any time.
To make matters worse, some of those distributors will be competing with each other and with you to recruit and get sales. In fact, if you recruit people out of your own social networks, you'll just end up with a team of distributors that all sell to the same audience. Without training on how to branch out online and build your own online business, most folks are stuck promoting to family and friends. Then you end up being "that friend" people avoid talking to.
Whatever your business is, or what you promote, you will be more successful if you start a website and start getting leads online. I run a full time online business, and have never recruited or sold anything to anyone I know!
And here's another thing. To make commissions from your team, you have to maintain $100 Personal Volume every single month. At least half of this has to come from sales you make personally.
That system is horrible, because it means that you can never completely rely on your team. It also doesn't account for the variability of life. What if you can't work much one month because of an illness? Under this system, you wouldn't earn anything from your team for that month, regardless of how big it is.
Enrollment Packs
To sign up for the company, you need to purchase an enrollment pack. There are four options, titled Silver, Gold, Platinum and Platinum 2 (very original names, lol). Once again, the company isn't exactly straightforward about telling you the cost of these.
Prior to the company's full launch, one site quoted the prices of the various kits as follows: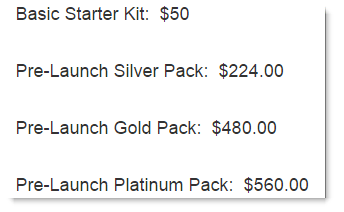 The names for the packs are different between pre-launch and now, so it's likely that the prices are also different. I wasn't able to find information on the current prices anywhere online (which is a horrible tactic from the company).
However, I would guess that the prices of enrollment packs are similar to the pre-launch packs.

Unless you are super excited to sell the few core products that Yevo offers, and can really spin some sales magic with their "43 nutrients" slogan, I don't think promoting what Yevo offers will generate many sales for the average independent distributor. Even if you choose to focus on recruiting, you still have to convince those recruits that Yevo is offering good products.
There are many health & wellness direct sales companies out there, and this one is not one that I would recommend.
Regardless of who you choose to promote, it's important to realize that your business will go very slow, or just go nowhere without a large pool of potential leads. Family and coworkers just don't cut it in today's world of MLM. To reach people that actually care about your business, you need to get online and start reaching out to people interested in your opportunity or your products.
MLM VS Affiliate Marketing
As with any MLM, it is possible to make money with Yevo, but the odds are stacked against you from the beginning. Your success depends partly on your own dedication, but mostly on factors that you can't control, like your team and the reputation of the company as a whole.
Yet, a key point of making money online is having control over your own finances. In my opinion network marketing doesn't offer this control and you just end up jumping through hoop after hoop to get anywhere. Spending monthly fees to order your own products also eats into profits!
With affiliate marketing, it's a completely different story. You get to choose the products and companies that you promote. If they stop being popular, or if you stop liking them, you can promote something else. This gives you so much more flexibility and there are no minimum sales to worry about. Plus, once you get a steady flow of traffic to your website you can earn passive income. Your website will remain online 24/7/365 and make sales from around the world.
That's a lot more efficient than throwing a part or posting on Facebook a few times per week!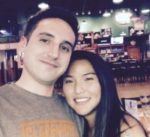 MLM Critic & Author: Nathaniell
What's up ladies and dudes! Great to finally meet you, and I hope you enjoyed this post. I have to be honest though. I'm not a big fan of MLM. Tried it. Hated it.
Affiliate marketing is cheaper, faster, and easier. See for yourself and join millions of other successful affiliates generating income from their blogs!
No inventory. No fees. No recruiting. 3 BILLION potential buyers online.
Reader Interactions