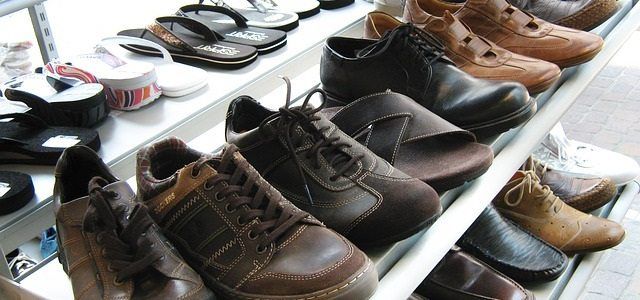 Affiliate Programs, Keyword Lists, and Niche Research for Shoes
Today's affiliate niche research about shoes is another extremely broad niche with a wide variety of sub niches, all able to generate high profits for you because everyone wears some form of shoes. Shoes can represent a large part of our personal style and identity, so there definitely is a passion that equals dollars in this industry. Just think of women and their obsession with shoes, you can imagine how much money can be made here.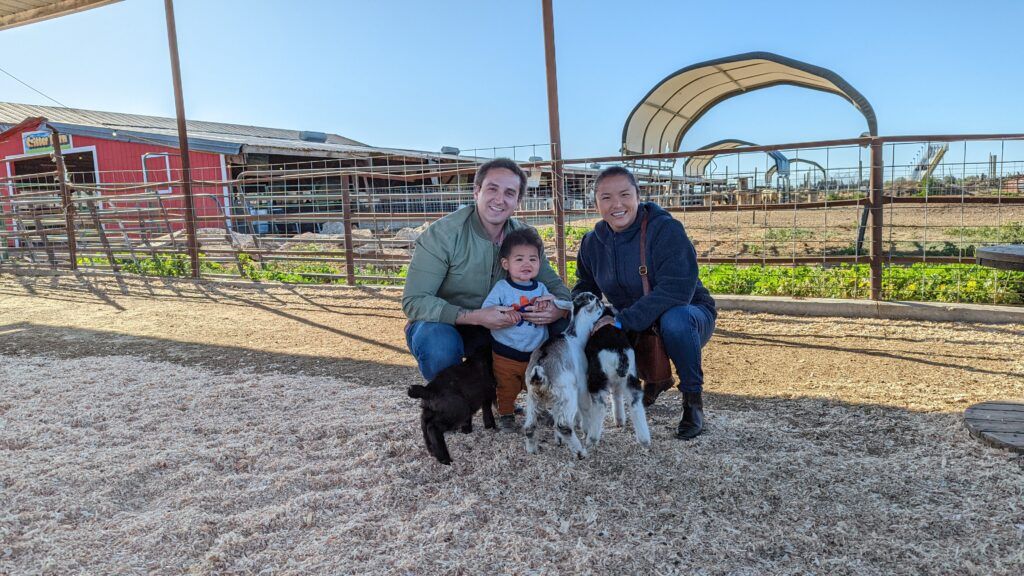 Are You Ready To Work Your Ass Off to Earn Your Lifestyle?
Are you tired of the daily grind? With a laptop and an internet connection I built a small website to generate income, and my life completely changed. Let me show you exactly how I've been doing it for more than 13 years.
From my experience with the women in my life, both family and friends, their closets look like mini shoe stores. Unlike most men, women need to have at least two or three types and styles of shoes to go with one particular outfit. As far as I am personally concerned all I need is one nice pair of dress shoes, everyday shoes, sports shoes, and waterproof hiking boots and that is it. Each pair will probably last several years, and will be worn until they are no longer functioning.
However when it comes to the shoes niche your challenge is going to be breaking this broad niche down into a focused sub niche you are interested in. Because of the vast amounts of styles, especially for women's shoes, you will need to be specific. I will help you out with some examples in just a bit. As far as keywords, you should not have a problem coming up with the high searches or low competition varieties.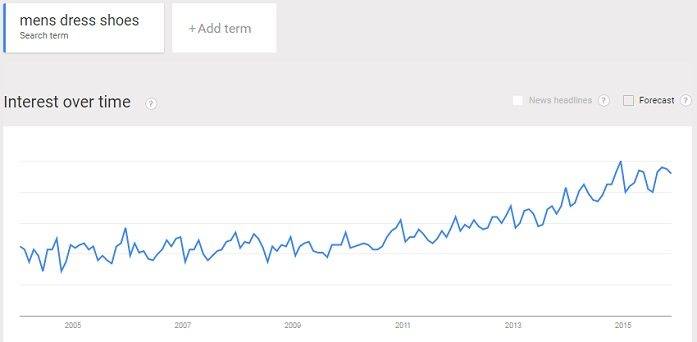 There are many sub niches of shoes that have become more popular as the economy begins to come back. The interest in dress shoes for men has been on the rise since 2010 as more and more men are getting office work or jobs that require them to dress up more. And as seen in the below graph, Nike sneakers in general have also been gaining favor with the population.
There are also a growth in "manly" websites (AKA the manosphere), which teach men how to be men, and style is an often talked about category. Art Of Manliness is one and Alpha M is another in case you don't know what I'm talking about.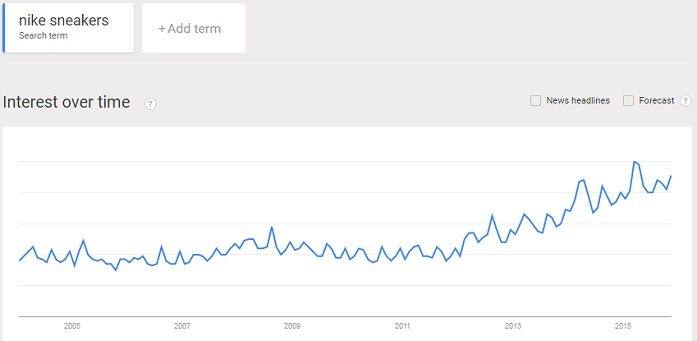 As for sneakers in general, this is an example of a sub niche of shoes that is just too broad in and of itself. Even breaking it down into Nike sneakers is too broad. Do you realize about how many different kinds of Nike sneakers there are? At least 100. In fact, I wouldn't even break it down into brands. I would go with something related to style…something that speaks to a group of people so you can define your audience.
Breaking this particular sub niche down will require you to know which kind of sneaker to promote. This can easily be done by visiting any website of a place that sells Nike shoes and viewing what they have in inventory. You will be amazed at what is currently available from Nike.
Non-slip shoes
Dress shoes
Boots
Athletic shoes
Casual shoes
Sandals
Each one of these sub niches are still too broad and need to be narrowed down. What I am going to do is pick three of the above sub niches and break them down, just to give you an idea of how you will need to approach narrowing down to a focused group of people.
Athletic Shoes > Kids Sneakers > Boys Sneakers > Boys Stride Rite Sneakers > Boys Stride Rite Sneakers Velcro Closure
Dress Shoes > Women's Dress Shoes > Women's Dress Sandals > Women's Dress Gladiator Sandals
Boots > Boots for Men > Men's Work Boots > Men's Caterpillar Work Boots > Men's Caterpillar Steel Toe Work Boots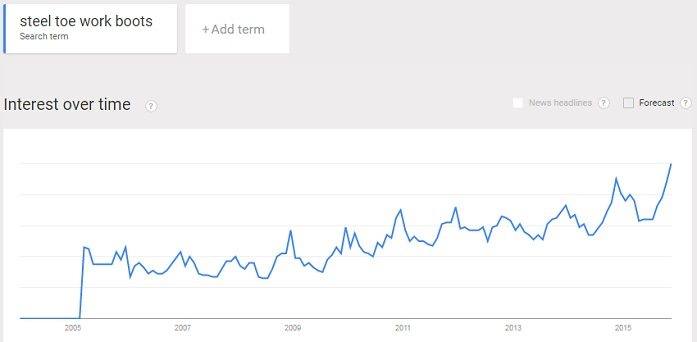 Do you see how I took a sub niche of boots and broke it down into a more specific kind of boot? That is what you will need to do when breaking down a niche into a specific sub niche. With women's shoes alone, you will have plenty to work with. If you are not familiar with all the different styles of shoes, just do what I did. Search at any of the websites I list below.
No all breakdowns will work for a full website though! Using the example above, a site about "Boys Stride Rite Sneakers Velcro Closure" is probably way too narrow and boring to talk about on a daily basis. However, velcro shoes for kids would be a cool website idea. Work boot reviews would be another cool website idea. Working a long day of construction is painful and dangerous with the wrong footwear, and these guys will pay big bucks for a comfortable, safe pair of boots.
Top 3 Affiliate Programs
My Thoughts
When I was selecting the ten affiliate programs below, I wanted to provide those that gave a variety of choices. However, the majority chosen all give you plenty of options. Basically what determined my selection order came down to the amount of commission and length of referral cookie.
One other thing that determined the order of the top three programs has to do with the user experience when viewing their websites. For example, even though my number one selection below offers the highest commission, the reason it is number one has more to do with the impressiveness of their website.
No matter which program you choose to become affiliated with, you will definitely find a vast selection of shoes and shoe related products to offer your website visitors. I suggest that when choosing your affiliate program, make sure to research which brands of shoes each program carries, if you should be dealing with a niche that is brand specific.
Heels.Com
Signup URL: http://www.heels.com/info/affiliate-program
Focus: boots, flats, pumps, sandals, slides, sneakers, mary jane, gladiator, and more by brands like Paris Hilton, G by Guess, Steve Madden, Jessica Simpson, Blink, plus more
Commissions: 14.5% to 20%
Comments: Heels.Com is my number one selection for many reasons. Yes they have the highest commission percentage of all of the affiliate programs I have researched and they have the longest referral cookie of 120 days, but it is their website and how they present the shoes they sell. They offer clear and large images from multiple angles of all footwear and even provide a video of shoes being modeled.
Though this website only sells footwear for women, they offer an absolutely huge selection of shoes and give advice as to which style of shoe is best for certain occasions. Heels.Com was started by Linda and Eric McCoy in 2007. Back then many famous brands embraced the design of their new forward thinking website and now are greatly represented.
ShoeBuy
Signup URL: http://www.shoebuy.com/affiliates
Focus: All kinds of shoes, boots, sneakers, sandals, and slippers from a broad variety of famous name brands for women, men, and kids
Commissions: 17%
Comments: ShoeBuy claims that they have the world's largest variety of styles and sizes, with over 1,200 brands. They are my number two selection because they really do have a large selection of footwear for women, men, and kids. They have a decent commission of 17%, an average length of a 30 day cookie, and their website has an easy to use interface.
ShoeBuy has been selling all kinds of footwear and related accessories since 2000 to millions of customers the world over. Not only am I impressed with the selection of shoes and other items on their website, but their affiliate program has some of the most helpful representatives that can be assigned to their affiliate marketers.
ShoeMall
Comments: ShoeMall is one of the top online retailers of footwear for men, women, and kids. They carry a versatile selection of styles from dress, wedges, boots, and sandals to casual shoes, athletic, work, and hiking boots. Though they are pretty much tied in my mind with my number two selection above, ShoeMall is my number three selection mainly because of their lower commission payout.
ShoeMall carries a number of styles by popular brands and offer other items such as handbags, backpacks, wallets, and socks! Their affiliate program customer support is attentive to their affiliates, they offer a 12% commission and a 30 day cookie. They have a user friendly website and they are a family-run business, with over 100 years of experience in the footwear industry.
Other Affiliate Programs
Shiekh Shoes
10%
A large variety of footwear as dress, casual, athletic, work, slippers by major name brands from Adidas to Zoo York for men, women, children
Reebok
10%
Everything Reebok, athletic, casual, fitness, running, sport and walking footwear, along with Reebok apparel, bags, hats, accessories
Florsheim Shoes
7%
High quality men's shoes and boots for dress and casual wear, along with socks and leather accessories such as belts, wallets, gloves
Payless ShoeSource
5% to 10%
Boots, dress, casual, dance, pumps, flats, sandals, athletics, slippers, for men, women, and children, plus handbags, scarfs, gloves, socks, and accessories
New Balance
7% to 9%
Footwear in categories of athletic, sport, casual, hiking boots, work shoes, sandals, slippers, plus New Balance apparel and accessories
Online Shoes
8%
All styles of footwear for athletic, casual, comfort, dress, office, outdoors, and work safety from over 450 brands for women, men, children
Crocs
8%
A variety of Crocs such as boots, clogs, flats, flip flops, heels, loafers, sandals, sneakers, and wedges for women, men, kids
Shoes Keywords Breakdown
10 Low Competition Keywords (Searches/QSR)
used combat boots for sale – 64/11
best shoes with arch support – 308/21
best shoe polish brand – 152/25
rockport walking shoes for men – 275/45
louis vuitton shoes for women with red bottoms – 160/46
wide width sandals for women – 984/50
womens high heel sneakers – 80/54
kids high heel boots – 128/61
how to waterproof boots – 8555/62
shoe stretcher for women – 352/63
What's QSR
10 High Traffic Keywords (Searches/QSR)
louis vuitton shoes – 100273/219
shoes for men – 55219/267
new look shoes – 49500/249
brooks running shoes – 29050/248
red wing shoes – 26924/264
paris hilton shoes – 22200/233
kim kardashian shoes – 18100/236
non slip shoes – 10189/245
high heels shoes – 10168/196
ballroom dance shoes – 10020/250
Why Is This Different From Google's Number?
Though Google's Keyword Tool has improved in recent years, it still gives inflated (inaccurate) traffic numbers. The keyword tool I use takes data from a variety of search engines, not just Google. Remember that Bing + Yahoo own 30% of the search market.
Other Great Keywords (high traffic, low competition)
dress shoes for women – 8708/186
online shoe stores – 7533/179
flip flops for men – 7126/235
over door shoe rack – 6153/183
water shoes for men – 6073/128
steel toe shoes – 5352/241
designer shoes on sale – 4010/167
sexy high heel shoes – 4000/161
discount running shoes – 3111/109
women high heel shoes – 2714/161
shoe shine kits – 2677/278
office shoes for women – 1900/108
how to waterproof leather boots – 471/35
shoe organizer for closet – 402/62
how to clean suede boots – 572/73
shoe racks for closets – 5296/75
wedge heel shoes for women – 128/82
naturalizer shoes for women – 4334/88
nike air jordan – 9300/90
clark shoes for women – 1501/91
Affiliate Marketing Action Plan For Shoes
With such a broad idea as shoes, your challenge is going to be selecting an audience to promot toe. Being that there are a lot of available and profitable areas choose from, you can definitely find something that works for you.The following is the plan of action I would take in the niche of shoes: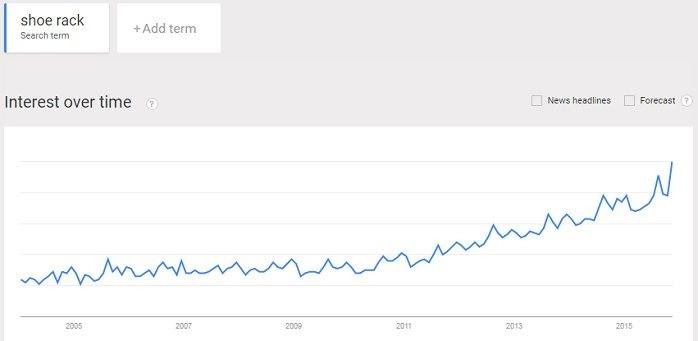 As I said earlier, the closets of many people especially women, can look like mini shoe stores. For this reason shoe organization is in big demand by both men and women. This is a sub niche I would pursue because it is both sought after and has low competition with high monthly searches. Keyword Data = shoe racks for closets – 5296/75 also shoe organizer for closet – 402/62.
There are TONS of different types of products you could review. Some might apply to college students on a budget, while others could be classy, rare wood constructions. Some ladies may have a walk in closet and want to display their collection, while others may need to save space. Though these are different types of people, the underlying thread is that they are women that want to organize their shoe collections according to their personality.
Another sub niche to consider could be shoe care products like polish, cleaning brushes, shoe stretchers, and waterproofing. Sub niches do not only have to be gender specific styles of shoes, but can be accessories of shoes. So keep that in mind when choosing a sub niche. Shoe care isn't very exciting, but for people that buy expensive footwear, the information and products are vital.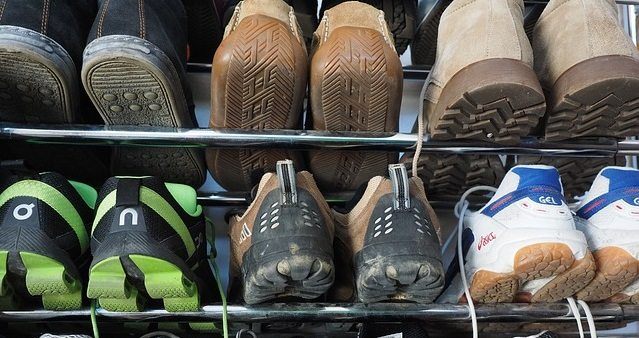 Need Extra Help?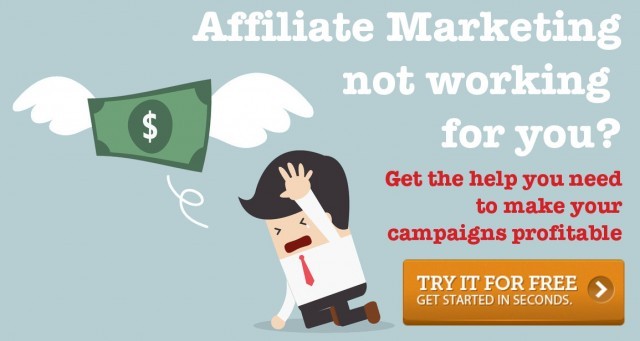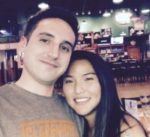 Nathaniell
What's up ladies and dudes! Great to finally meet you, and I hope you enjoyed this post. My name is Nathaniell and I'm the owner of One More Cup of Coffee. I started my first online business in 2010 promoting computer software and now I help newbies start their own businesses. Sign up for my #1 recommended training course and learn how to start your business for FREE!