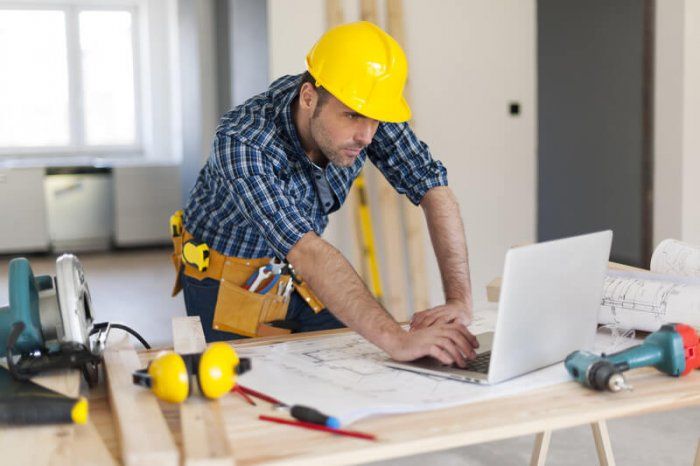 If you're coming to the end of your time in high school or are working in a dead-end job, you may be thinking that the only way to get into a good career is through attaining a college degree. This isn't always an accessible option for everybody due to factors such as the extortionate fees and debts that come with going to college.
Don't let this dismay you however – not all good jobs require you to have a degree. There are plenty of fine careers with good salaries that don't require you to get a college degree, such as that of a carpenter.
Carpenters construct and repair building structures made from wood and other materials, including door frames, stairways, and more. They also install household items such as cabinets, drywall, and siding.
Over the course of this article, we are going to look further into what a carpenter does; the skills required to excel as a carpenter; how you go about becoming one; the salary and other benefits that come with the role; and a look at some similar occupations that utilize a similar skill-set.
What does a Carpenter do?
A carpenter is a skilled tradesperson who erects new residential and commercial buildings, rehabilitates existing buildings or constructs bridges, roads and other infrastructure.
As a carpenter, you may use a broad range of skills, like framing walls, building stairs, installing doors, or instead, specialize in a limited set, such as finish carpentry or cabinet-making.
Your duties include studying blueprints or other specifications, choosing materials and measuring and marking cut lines. You also cut and shape wood or other materials and fasten them together with wood, nails and glue. Carpenters working on rehabilitation projects may first inspect ceilings, walls and doors for damage and then remove the damaged area.
Skills Needed to be a Carpenter
With so many different types of carpentry, the skills some carpenters may require differs from others, but there are some skills that generally all carpenters will need to excel in the role. Below we have a look at the skills that make for a great carpenter:
Mechanical Skills
As a carpenter, you will need to utilize a lot of tools within your job, meaning you will need to be comfortable when working with power tools as well as things like ladders and electronic levels. You'll also need to be comfortable with the repair and maintenance aspects of these tools.
Maths Skills
Math is important in carpentry – from the planning of a job through to end of the job. Math is essential in terms of measuring materials for cutting and installation, and also in the planning stages of a project. You'll need to be able to read and understand blueprints, as well as being able to calculate costs for materials. With all of these being the case, it is important that you have some aptitude for mathematics.
Detail Oriented
Carpentry is a craft that requires precision. You will need to have a keen eye for working precisely, and be able to accurately make measurements and fit structures, while also keeping an eye out for potential pitfalls or obstacles.
Critical Thinking Skills
Carpenters must be able to problem solve when issues arrive in a project. Often, projects run longer than expected or errors occur, such as materials arriving late or in the wrong size. Carpenters have to think critically to solve these issues. With strong critical thinking skills, carpenters can use logic to not only solve problems, but even to foresee them before they occur, and avoid them.
Physical Strength
Carpentry is a manual craft – you will need to be comfortable around occasionally heavy lifting of tools and materials and strenuous work. You will need good stamina while working, as at times it can be an exhausting job.
Communication
It is important that you have good communication skills so that you are able to explain to clients what you're doing – not everyone will be familiar with technical terms, so it is important that you're able to break it down and explain issues in a way that will inform the person who is paying the bill.
How to Become a Carpenter
Once you have earned a high school diploma, you can set your sights on a career in carpentry. While in high school, taking classes like woodworking and technical drawing/drafting and blueprint reading can be directly relevant to your future career. Having an interest in algebra, physics, geometry and English will also give you a good platform to work from.
To get ahead of the game during school, or even after it, you will want to get some experience as a carpenter's helper. This will give you a base understanding of the role of being a carpenter. Working with an experienced carpenter is a great way of learning about carpentry, and beginning to develop and expand your own knowledge of the craft. It may also prove beneficial when applying for an apprenticeship.
To become an officially qualified carpenter, you will need to go through an apprenticeship or through a certificate program.
Carpentry apprenticeships focus mainly on practical job training, sometimes supplemented with occasional classroom study. The majority of apprenticeships require you to be at least 18 years of age, although some may make exceptions if you already hold a hold a high school diploma.
When going through an apprenticeship, you may focus your time working and learning on a specific area, which could range from general carpentry to more specific areas such as cabinetry or floor covering.
An apprenticeship program usually lasts approximately 4 years. You should be paid during your time as an apprenticeship, although not as much as a fully-trained carpenter.
If you choose to go down the educational route, you can attain certification in around 2 years of study. It is more educationally focused than an apprenticeship – diploma and certificate programs are designed to acquaint you with hand tools and power tools and develop fundamental skills in handling, measuring, altering and assembling construction materials. Courses may cover such topics as framing, foundations, drywalling, siding, trim, roofing and safety.
The certification option may appeal more than a traditional apprenticeship if you enjoyed the education system and want to further your study, but do not want to go to college.
Once you have attained qualifications, you can begin seeking out work. Carpentry is vital in many areas of life, such as the building of new homes, the enhancement of existing homes and the creation of new buildings, offices and plants.
In terms of job advancement for qualified carpenters, experience in the role can lead to you going on to become a carpentry supervisor, a general construction supervisor or a project manager. In some areas, having a second language such as Spanish to accompany English could stand to you as you would be able to converse and direct construction workers who speak a different language.
Salary & Other Benefits
According to the Bureau of Labor Statistics, the median salary of a carpenter as of May 2016 is $43,600. The "median" salary is defined by the figure that half of all workers in the craft are earning more than, and half are earning less.
According to the site, the lowest 10 percent earned less than $27,070, and the highest 10 percent earned more than $79,480.
It is worth noting that carpenters starting out and on an apprenticeship will be on a lesser salary. As they gain more experience, there pay will also increase.
In terms of the benefits of working within carpentry, very few professions feature the diversity of work and demand for services of carpentry, resulting in greater choice of how, where and when carpenters decide to work. Carpenters can choose from a wide variety of jobs in commercial, industrial and residential construction.
In the United States, approximately 39 percent of carpenters are self-employed. This enables carpenters to choose their work environment, projects and even their own hours of work.
In terms of employment benefits, if you're employed by a corporation or firm, you may be entitled to health benefits, dental insurance and vacation days among other things – these will vary from place to place.
Carpentry skills are also practically universal, so the skills you equip yourself with as a carpenter can be applied within continents across the world – which can't be said of all jobs – meaning you have the scope to travel if that appealed to you. You'll also be able to use these skills on your own home, or possibly for friends/family if you want to trade your services for something they provide. For example, you could replace an old window in exchange for their teenager babysitting your kid while you're on date nite with the wife.
Similar Occupations
You may be reading this thinking being a carpenter sounds good, but isn't quite right for me. That's alright – there are other jobs that utilize a similar skill-set and also don't necessarily require a degree, such as that of a Stonemason or an automotive mechanic.
Stonemason's construct the foundation of a building using concrete blocks and mortar. Using stones, bricks and other materials, they may also construct interior or exterior walls, walkways, fences or other structures such as fireplaces. They are responsible for laying out plans, following blueprints and sizing the materials used, so in this respect, share similarities to the role of a carpenter.
Automotive mechanics have to use their brains a lot, and utilize practical troubleshooting skills – similar to a carpenter. The biggest difference is obviously that you are working with vehicles – if you've got a technical approach to the way you work, perhaps a career as an automotive mechanic could be right for you.
Conclusion
Working as a carpenter is an excellent job that can put your skill-set to great and productive use, all the while earning you a good salary – all without you having to attend college to attain a degree.
If the academic system isn't for you, for whatever reason, don't worry, there are plenty of jobs out there that don't require a degree. Jobs with good salaries such as carpentry are out there – you just have to figure out what is right for you, how you go about becoming one and then pursue it. It may be easier said than done, but the most important thing is that it is doable!
I never went to college, and it ended up being the best decision I ever made. Almost a decade ago I learned how to create my first online business, and now I work full time from home. The best part is that I set my own salary, and set my own schedule. If I want to make more money, I work harder. If I want to work less, I just take the day off!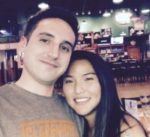 Nathaniell
What's up ladies and dudes! Great to finally meet you, and I hope you enjoyed this post. My name is Nathaniell and I'm the owner of One More Cup of Coffee. I started my first online business in 2010 promoting computer software and now I help newbies start their own businesses. Sign up for my #1 recommended training course and learn how to start your business for FREE!