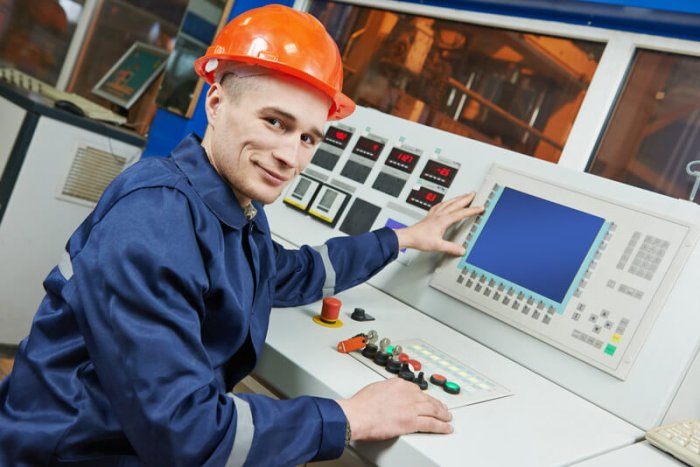 It may seem like the only way to get ahead in a career is by going to college for around 4 years to get a degree in a field related to it – but this is not always the case. College isn't for everyone, due to several factors, so don't consider it the be all-and end-all. There are some fantastic jobs out there that you can get without a degree – such as that of a Power Plant Operator.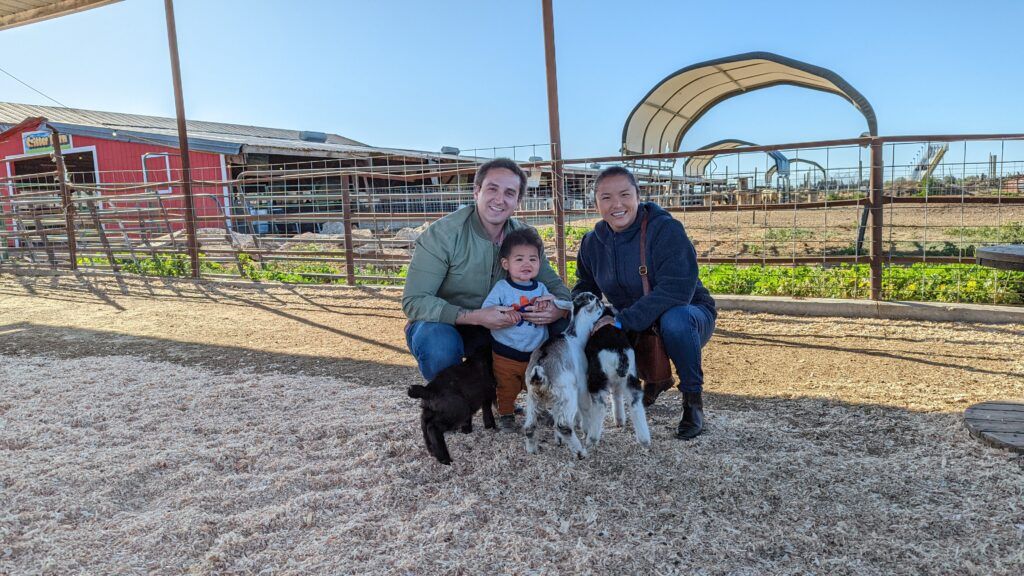 Are You Ready To Work Your Ass Off to Earn Your Lifestyle?
Are you tired of the daily grind? With a laptop and an internet connection I built a small website to generate income, and my life completely changed. Let me show you exactly how I've been doing it for more than 13 years.
It is possible to become a power plant operator without attending college, meaning you'll be able to save a large amount of money on fees while entering the working world.
Power plant operators play a pivotal role in the day-to-day life of practically everybody. Over the course of the following article, we are going to take a look at what the job entails; what skills you require to excel in the role; how you become one; what the salary and benefits of the occupation are; and some similar occupations.
What Do Power Plant Operators Do?
A power plant operator is someone who controls the systems that generate and distribute electrical power. The job requires an education up to at least high-school, experience and importantly, extensive on-the-job training.
Electricity is one the world's most vital resources. Power plant operators main job is to control power plants and the flow of electricity from pants to substations, which then distribute electricity to… just about everywhere!
https://www.youtube.com/watch?v=KU3POvQO0h4
To do this job, operators will typically control power-generating equipment such as turbines, boilers, generators and reactors. There is plenty of reading involved in the role – chart reading, meter reading and gauge reading to monitor both voltage and electricity flows.
There are maintenance and troubleshooting elements – you'll need to check equipment and indicators to detect evidence of operational problems.
Operating controls is a big part of the job. You'll need to adjust controls to regulate the flow of power; you'll also need to be able to start and stop the generators, turbines and other equipment when necessary.
Skills Needed to be a Power Plant Operator
Don't worry if you're not currently able to do some of the things mentioned above – learning how to work as an operator is exactly what the training for the job is for. There are however, plenty of skills that will help you excel in the role, which we will look at below.
Attention
Working as an operator isn't overly strenuous – it shares many similarities with an office job – but you'll need to be constantly alert. A great attention span goes a long way in this role – you'll need to be tuned in to everything that's occurring around you, watching gauges, dials and other indicators to ensure machines are operating correctly.
Technical Aspects
The job can be very technical at times. Again, you will be well-trained, so this knowledge will come to you in time, but if you're generally good when it comes to mathematics and science based subjects, you'll have an advantage in this occupation.
It is also a role where a good knowledge of mechanics – an understanding of tools and machines, as well as their uses, designs and maintenance will no doubt come in very handy.
Communication
Good communication skills will be a necessity in the role. You will likely be working as part of team, with colleagues in the plant along with you and also on the outside, and you will need to be able to relay and receive messages within and outside of your team.
Troubleshooting & Patience
You'll need a calm head and a common sense problem-solving approach when it comes to troubleshooting. Determining causes of operating errors and deciding what to do about it and identifying problems and reviewing related information to develop and evaluate options and implement solutions cab be a pivotal part of the job, so it helps if you're the kind of person who is good in a situation where a problem needs solving.
Adaptability
One ability that is essential to working as a power plant operator is the ability to work irregular shift times. Electricity works 24 hours a day, 7 days a week, which means it needs to be regulated all of the time as well. Your shifts may vary in terms of what time they occur – it could be an early start one day and a late one the next – so you'll need to be adaptable in this regard.
Some people find this kind-of shift work to be very stressful in that it messes with your sleeping patterns, and this is true, it's not for everybody.. However, if you're the kind of person who can work well regardless of the start-time, then this should have no impact on you.
How to Become a Power Plant Operator
Power Plant Operators can forego a college education or otherwise for rigorous, long-term on-the-job training and technical instruction. Working as a plant operator is a technical job where routine is important, so it is essential that you are completely trained before you're fully qualified.
To become a fully qualified power plant operator you will need to have several years of on-site training and experience to become professional. Even when you're fully qualified, the training does not end there – you will need to take regular training and up-skilling courses to ensure that you are up-to-speed with the constantly evolving industry.
Before you can become qualified, you're going to need a job. The way you go about finding this is through the traditional means – have a look for plants that are hiring, and apply – easy as that. Now, that's not to say you'll immediately be hired to gain experience – employers will generally look for people with at least a high school diploma and a strong math/science background, which would be suitable for such a highly technical job.
Understanding electricity and math is important, so if you are having some trouble getting your foot in the door, some experience in other jobs that use these elements may help you out – it's all about making your CV look good. You could get this experience in a number of ways – occupations in the utilities industry or as a laborer in a power plant could make for a good window into the role, giving you valuable working experience in the mean-time.
Once you get into the job, it becomes a learning process – you will likely be assisting experienced operators or auxiliary operators, and in the process, learning what is necessary to help keep electricity flowing throughout the country.
Power Plant Operator Salary & Other Benefits
The median annual wage for power plant operators as of May 2016 was $78,370 according to the Bureau of Labor statistics.
The median wage is the wage at which half of all workers earn more than and half earned less than, so it gives an indication of what the general salary of the role will be. To look at this figure in further depth, the lowest 10% of power plant operators earn less than $48,200 and the highest 10% earned more than the massive figure of $105,730.
There are plenty of benefits that come with working with a company that vary from plant to plant including insurance benefits, retirement benefits, and vacation policy. Aside from these perks, there are other things that may appeal that come within the package of being a power plant operator.
You'll be working mainly indoors – a huge plus for many – whereas the vast majority of outdoor and practical work will be handled by electricians. Your training will make you very employable as a plant operator, if you decide you want to have a change of scenery and move elsewhere.
As mentioned above, one perceivable negative to being a plant operator is the potentially irregular working hours, although there are positives to this – some plants will operate on a week on-week off basis, meaning you may have extended time off, allowing you to plan things for your off-time in advance.
Similar Occupations
Being a Power Plant Operator isn't for everyone – it's a very technical role with lots of training required to become qualified and can have irregular working hours. Perhaps there are elements of the role that appealed to you though – working in a mathematical job or with electricity, for example. Well, don't worry as there are other jobs that are accessible without a degree that could be a good fit for you – such as that of an electrician or an automotive mechanic.
An electrician shares many similarities to working in a power plant – the two go hand-in-hand, naturally. However, an electrician's relationship with the electrical industry is more practical than that of an operator. Wiring, maintenance and repair are the core tasks involved in being an electrician and it suits someone is fond of working outdoors and on their feet.
An automotive mechanic is a role that is similar to a power plant operator in terms of the technical approach to the job – it's a job that people with math and science backgrounds can excel at. A passion for automotive vehicles – cars, vans, small trucks – is perhaps the most important component needed for this job, coupled with excellent maintenance and repair skills. You'll also need a lot of patience, as finding out what's wrong with a vehicle isn't always easy!
Conclusion
A Power Plant Operator is a fine job with a very good salary that does not require a degree. If working in a technical job appeals to you, then the career of an operator could be for you. Electricity is such a vital component of everybody's life in this day-and-age, meaning plant operators will be in-demand for a long time to come.
And if it doesn't tick all your boxes, don't fret – not all good jobs require a degree. It may appear that way, with the pressure that is placed on people to go to college to attain a degree, but there are plenty of good occupations that will allow you to begin your career straight of high school, so don't feel pressured in to college and extortionate student fees, as it's not the only entry-point to a good career.
I never went to college, and it ended up being the best decision I ever made. Almost a decade ago I learned how to create my first online business, and now I work full time from home. The best part is that I set my own salary, and set my own schedule. If I want to make more money, I work harder. If I want to work less, I just take the day off!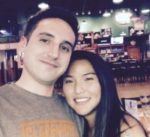 Nathaniell
What's up ladies and dudes! Great to finally meet you, and I hope you enjoyed this post. My name is Nathaniell and I'm the owner of One More Cup of Coffee. I started my first online business in 2010 promoting computer software and now I help newbies start their own businesses. Sign up for my #1 recommended training course and learn how to start your business for FREE!