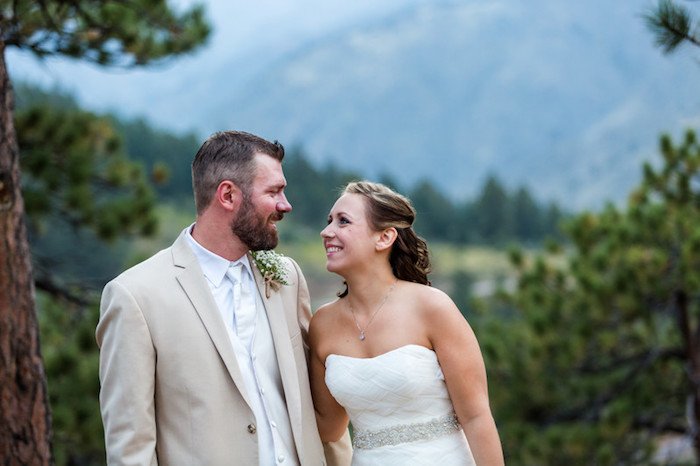 So you want to pay for a wedding by yourself, but you've figured out that weddings can be an immense financial drain, especially if you want everything to be perfect. There are so many different costs involved, including food, the dress and the venue. Not everyone has family members who are able and willing to help, so what are the alternatives?
The approaches to paying for your special day on your ownare many and varied. Some of the areas highlighted below may help to pay for your entire wedding, while others may take a smaller chunk of your finances than you expected. They're all worth considering, even if the ideas don't all appeal to you at first. Give everything a shot. This is your special day, and a once in a lifetime event. But just because it's once in a lifetime, doesn't mean you should ignore the consequence of getting over your head in debt for the rest of your life!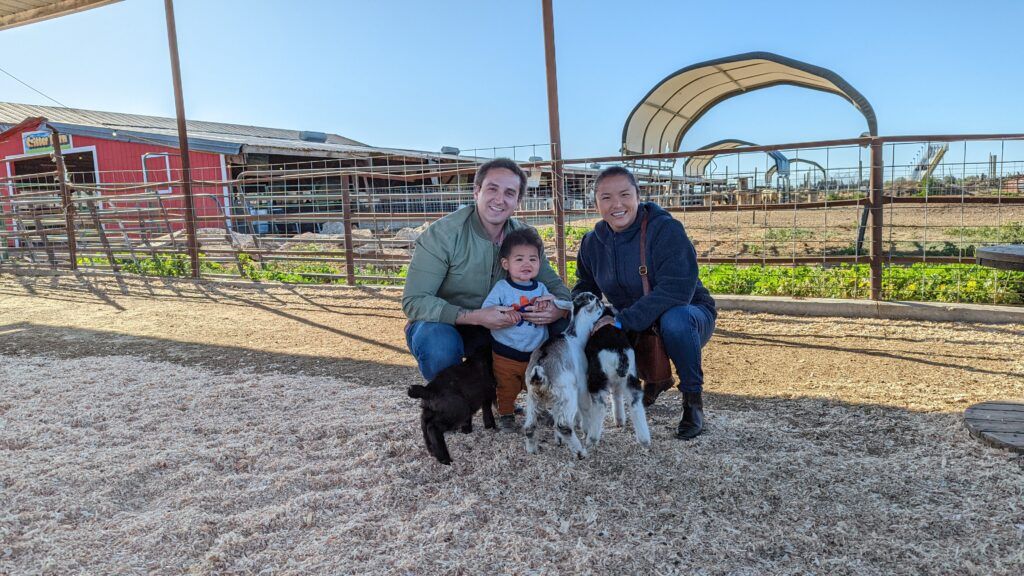 Are You Ready To Work Your Ass Off to Earn Your Lifestyle?
Are you tired of the daily grind? With a laptop and an internet connection I built a small website to generate income, and my life completely changed. Let me show you exactly how I've been doing it for more than 13 years.
If nothing else, looking at alternatives can help you determine what matters the most to you, cut the fluff, and do a wedding that's really special even if it isn't extravagant.
1. Decide Your Priorities And Cut Costs
Weddings have many expenses, but most are not necessary. Some of them are more for the benefit of family and friends than they are for you. While it is easy to just go along with traditions because that's how it's done, you don't have to. The two of you should talk about what truly matters to you on that day.
Do you absolutely need flower arrangements? Do you need to invite second cousins? Which family members are you worried about not inviting even though you only see them once every couple of years?
Each person picking one or two things they just can't live without can be a good starting point for working out which costs can be decreased or cut out altogether.
I get matching groomsman gifts, but cut my list from 8 to 3. You get a becautiful central flower arrangement, but each table doesn't have to have their own flowers.
You can put most of your budget into the wedding and just have a simple reception. The reverse works as well. Some couples choose a bare-bones wedding with just a few close friends in attendance. This provides more flexibility to make the reception simply amazing.
Flowers are another area where you can cut costs. These can be very expensive, but they only add to the overall ambiance. They're rarely something that people focus on. You could simply buy flowers from somewhere like Costco and arrange them yourself the night before the wedding. Family members would probably be willing to help out too.
The trouble with events like this is that they can quickly get out of hand, and everything multiplies. Talking about the core of what matters to you and you fiancée is a perfect way to distill your wedding day into a pure, memorable moment rather than just throwing a lavish event because it's what's "expected".
2. Invite Just Your Essential People
A smaller guest list dramatically lowers the cost of a wedding.
Weddings tend to be expensive because you're inviting such a large number of people. Many weddings have at least 100 attendees, if not more. Even when the wedding itself is fairly simple, the number of guests means that the costs add up fast.
As a result, cutting down attendees is the simplest way to keep costs low. If you can get down to 25 or 30 people, then you can have an elegant event that isn't going to break the bank.
I was once barred from going to a stripped down wedding. It was family only, but each spouse-to-be could invite 3 friends, with no significant others invited. Whatever man, I didn't want to go anyway. Saved me a 3 hour trip!
Most people will get over it, even if they did want to go. It's a rare breed that will make you feel guilty for starting off your new life together in financial distress. Just be honest that you have to cut the guest list to cut costs.
3. Be Creative Instead Of Traditional
You can also cut your costs by thinking outside of the box. Venues are one example.
Traditional wedding venues tend to charge a premium. One buddy of mine had a wedding in a winery, and it cost him 10,000 just for the venue. Another friend booked a wedding on a private ranch and spent $30 grand plus for the weekend.
It can also be very difficult to get a booking. There are plenty of alternatives that are less common and have a much lower price tag. You can often negotiate to drop the prices lower too.
There's nothing wrong with getting married in a friend's beautiful back yard. My cousin did that. With a couple simple decorations, you'll be really surprised what photographers can do to make photos look nice.
Look up "courthouse weddings" on Pinterest or Instagram. There's lots of cute photos to inspire you.
A courthouse wedding and a reception at your house will leave room to cater some nice food for everyone.
Let's be honest, the food is what 90% of guests care about.
There are plenty of other areas for creativity as well. For example, decorations can often be handmade. Some couples opt for a less expensive cake, like something that came from a local bakery, rather than an expensive masterpiece. Wedding gowns can even be rented or purchased second-hand, which dramatically cuts down costs.
Some couples are more creative still, focusing on something that isn't at all traditional – like a wedding picnic or something similar. This also allows you to choose a different day and time, one where venues are considerably cheaper.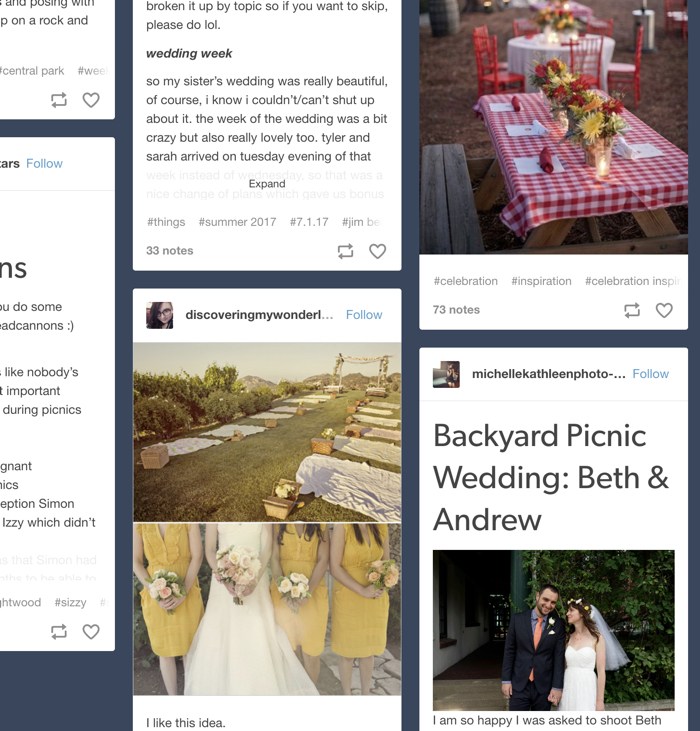 4. Research And Plan, Or Get A Wedding Planner
Wedding planning can seem overwhelming, but it is a critical process. This helps you to figure out the amount you need to spend. Planning also helps you determine where the main expenses lie, along with ways to get around them. For example, some seasons and months will be more expensive than others.
Be careful about events that are on around the same time. If you want to get married near New Years, venues will be more expensive and harder to find. Likewise, flowers will often cost more near Valentine's Day. Events in your own life are relevant too. See if you can plan around when you have vacation or holiday time saved up, so you don't have to take time off of work and make less money.
Weddings are a big business, so there are plenty of tools to make planning easier. This includes many websites and magazines on the topic, along with wedding planner apps.
Wedding planners are an extra expense, but this is something you can do yourself, especially if you keep the group small. Even so, many people find that wedding planners help them to save money because they have more experience in a wide variety of weddings, and know how to preserve the specialness of the day while saving money, and not making your wedding turn out all redneck and janky.
Plus, they do know the industry well and may be able to negotiate discounts that you wouldn't have even known about!
5. Focus On Saving Money Beforehand In Addition To Cutting Costs
Saving money for the event is another key step. The more you can put aside, the easier the wedding bill becomes.
There are plenty of ways to save, like cutting down your food bill, decreasing entertainment and the like. Some couples choose to move in together and prolong their engagement. This can significantly reduce costs and gives you more time to save as well.
One approach is to cut your budget down into a monthly amount. For example, if you plan to spend $20,000 on a wedding and have a year to do so, you're looking at somewhere around $1,700 in saving each month. This should give you a clear idea of what is attainable and makes it easier to keep track of progress.
Just giving up Netflix and Hulu for a year will add $400 to your wedding budget.
Stop having Starbucks three times a week, and now you're saving $15/week, which calculates out to $780 for the year. Wow. Without these daily indulgences, you suddenly have an extra $1200 to spend on your wedding day. If you can both save $1200/year, that's $2400, so don't ignore the "little things" that can help you budget.
Even if you enjoy those things, the cutting back is only temporary, and you'll grow to appreciate them more after living a year of buddhist minimalist life.
Pro-Tip: Have A Separate Wedding Account
Keep the money you save for your wedding separate from everything else. This is particularly important if you're saving for an extended period of time. When you don't have a separate account, you risk your wedding money being used for other purposes.
Oh, you need a new backpack for hiking because your other one has a hole? I'll bet some duct tape will fix that pretty easily.
Everyone's going to sushi on Friday? It's a lot tougher to cheat if you simply don't have the money and have to dip into the wedding account for some raw fish.
This is a great psychological technique, because it discourages withdrawing from the account and also has positive reinforcement as you see your savings grow.
6. Get Some Non-Monetary Help
Even if your friends and family can't help financially with a wedding, they may be able to help practically. This can be a great way to decrease costs, as it means fewer people that you need to hire.
If you do this, make sure you are realistic about the workload. Weddings can be complicated at the best of times. This gets worse when the people involved don't have much experience. Asking too much of friends and family can ruin some relationships, so tread carefully.
You never know though. A buddy of mine homebrewed some beer for a wedding and it was a hit. You may be able to have the kids of cousins draw out cute wedding invitations.
7. Make More Money!
Saving works particularly well if you can find ways to raise your income. It means that you're able to put aside more each week and hit your goals sooner. This won't work for everyone, but if you have a longer engagement period, it's an option worth considering.
One option is starting up a temporary side gig. Think about where your skills and resources lie. For example, there are many ways to earn with a truck like picking up yard waste or helping people move. The approach is perfect if you have a pickup truck and some free time.
Other people choose to use their skills, like being a freelance writer or selling homemade items on Etsy.
You can also ask for a raise at work if the timing is right, or put in some extra hours.
I was able to start a business earning $6,000+ per month in less than a 12-month period by simply starting an affiliate website.
Regardless of your interests, make sure you do your research first. Many approaches sound great on paper and are much less powerful in practice. Some have hidden costs, like network marketing, while others may rely on chance rather than skill.
Don't forget the more conventional options either. You might simply be able to get extra hours at work. Even if this seems unlikely, you never know until you ask.
8. Use Credit Cards Carefully
Credit cards can be a great tool when you use them well. This includes paying off the balance in full quickly and avoiding as much interest as you can. A credit card does work well for early expenses, such as making deposits for venues and the like.
I'm not a huge fan of putting big costs down on credit cards, but they can work if you plan to pay for your wedding in reverse.
I mean, you're doing the wedding soon, and plan to cut costs over the next year to pay off your credit cards.
Still, I cannot genuinely recommend starting off your new life together with credit card debt, since it can add stress to your life and relationship. My philosophy is if you don't have the money for it, you don't need it.
Final Tip: Your Wedding Is YOURS
There are many ways to pay for your wedding and no single correct answer. One of the most important things is to simply weigh up your priorities. Decide what is truly important first, as this will influence the amount you need to pay and what your wedding looks like.
One of the biggest reasons people go extravagant and spend extra for their wedding day is that they want everyone else to have a good time. They want good food, good music, and a beautiful event that everyone will remember.
In reality, no one is going to hold a grudge if you have pizza instead of ribeye, or make everyone pay for their own booze, and if they do, then they probably don't deserve an invite!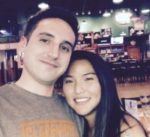 Nathaniell
What's up ladies and dudes! Great to finally meet you, and I hope you enjoyed this post. My name is Nathaniell and I'm the owner of One More Cup of Coffee. I started my first online business in 2010 promoting computer software and now I help newbies start their own businesses. Sign up for my #1 recommended training course and learn how to start your business for FREE!