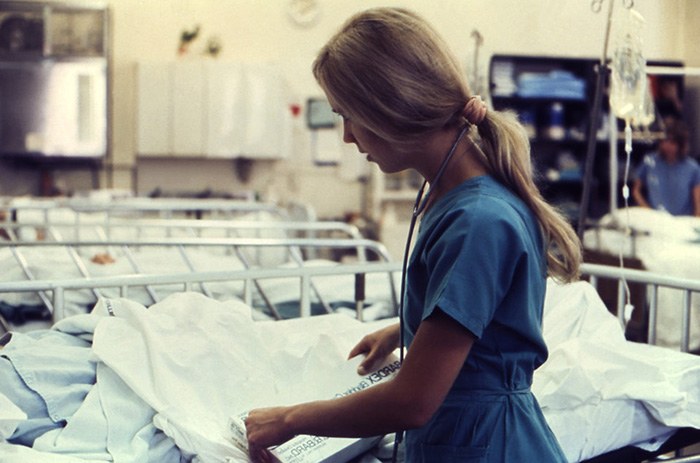 Nurses earn a generous income, so it can be hard to imagine why any would want to work sideline jobs to earn extra money. But we all have times in our life when we just need a little more cash. There are great moonlighting jobs for nurses who want to earn extra cash to help fulfill those needs.
If you're a nurse, there can be many reasons why you find the need to moonlight to earn extra money. Perhaps you're getting married and you want it to be a royal affair. Maybe you're an older nurse and have a daughter who's getting married.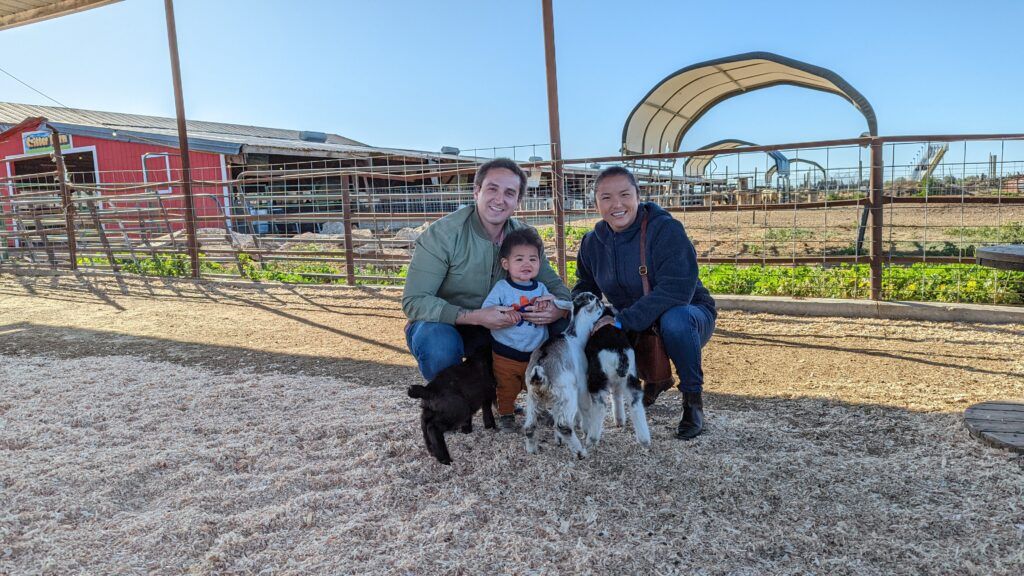 Are You Ready To Work Your Ass Off to Earn Your Lifestyle?
Are you tired of the daily grind? With a laptop and an internet connection I built a small website to generate income, and my life completely changed. Let me show you exactly how I've been doing it for more than 13 years.
Or could it be that you've decided it's time to take that trip to Europe that you've always dreamed of? Another reason and probably one of the most common is you've decided it's time to become a homeowner or you want to plan ahead for your kid's college fund.
It could be as simple as just needing a few extra dollars for the household budget. Whatever the reason, the skills that nurses offer are always in high demand. There are so many job opportunities that are great for nurses who are just looking to earn a little extra cold hard cash, STAT!
Since there are many moonlighting opportunities for nurses that I want to share with you, let's get right to it!
WAYS TO MAKE MORE MONEY AS A NURSE
These jobs pretty much keep you using your skills as a nurse. If you can stand the monotony of it and don't necessarily desire a departure from what you are doing, these are probably areas that will earn you more per hour when you break it down.
Overtime: It would make sense that you would start with where you are. All you have to do is put the word out where you work that you're looking to earn extra cash. Let them know that you want to work overtime in areas where there are needs. This should be no problem if you work in a hospital, where they are nearly always short staffed and usually want experienced nurses to fill in the gaps.
Nurse Per Diem Shifts: So, "Per Diem" literally means "per day." There are agencies that often hire per diem nurses. Let's suppose you work four days a week, 12-hour shifts. That leaves you with three days off, right? So, you can sign up as a nurse per diem to work one or two days a week, whatever you want. You might work the ICU unit on one of those days or the outpatient department another. An average pay for per diem nurses is $35 an hour. If you work an eight-hour shift once a week, four times a month, that's an extra $1120 a month. If you work two times a week, double that. Not bad!
Immunization Nurses usually work in immunization clinics. Some of these clinics find their way into companies and corporations, churches, grocery stores, drug stores, and more. This is more of seasonal work that usually begins in the fall. Basically, before the flu season starts, these places offer flu shot programs and nurses often help to run them. Keep your eyes posted for these jobs or inquire about them ahead of time at places you've known to offer them in the past. Immunization nurses usually earn around $20 an hour.
Telehealth Nurses offer care more remotely, through telecommunication services. Telehealth nursing can be a refreshing change of pace, away from the clinical setting. You can offer your services from the comfort of your own home in many cases. Advances in technology have helped to expand this field. Nowadays, it doesn't only have to be a phone call between the patient and the nurse – nurses can now see, monitor, and interact with patients, all remotely. Telehealth nursing jobs happen from home, healthcare clinics, doctor's offices, prisons, hospitals, and call centers. Insurance companies also sometimes employ telehealth nurses. Your job as a telehealth nurse would be to help patients monitor their glucose, blood pressure, oxygen, weight management, and other areas of their health. This can be through phone calls, the internet, or video calls. Nurses help the patients to deal with their chronic issues proactively to prevent further deterioration in their health. Learn more here. Telehealth nurses earn around $28 an hour.
Home Health Nursing is a favorite way for many nurses that I know of to use their nursing degree in direct patient care. The only difference between this and say, a hospital setting is that home health care is a very relaxed pace type job. You can work in either a per diem or part-time capacity. You visit patients in their homes for very quick visits to take vitals, check on patients, do wound care if needed, and maybe distribute medication, either orally or through the IV. The great thing is you're out in the fresh air between jobs, can grab a Starbucks between home visits, and can work this job while managing on your own schedule. You can call your patients from home or a coffee shop while you have your morning cup of jo, visit them in the late morning to early afternoon hours, and be home early. Quite a departure from standard nursing care and you're able to earn a few bucks. Home health nurses earn around $26 an hour.
WAYS TO MAKE MONEY BESIDES PATIENT CARE
If you need to earn extra money, but need a breather from patient care, there are options. You still have many skills and assets learned from nursing that can be put to use to make a few dollars. Let's look at some.
Medical Writer: If you have always enjoyed writing and find you have no time for it anymore with a busy nursing career, here's your chance. As a nurse, you can put accuracy and real-life experience into health-related articles. Many online health magazines hire nurses as freelance writers to become professional contributors for their columns. You can work for them or for yourself as a blogger who writes about your nursing life. Just become an ad affiliate and earn money. You can learn more about affiliate marketing here. Blogging is fun! Just ask me! You should be able to earn about $20 to $25 an hour as a medical writer who has relevant experience.
Medical Teacher: Many schools that teach classes in the medical field hire nurses to instruct students. They help to teach medical assistants, nursing assistants, and first aid courses. The best thing is many have classes at night and on weekends as well as the daytime, so you can find a schedule to meet your needs if you are hired. This is a job that can be highly rewarding as you really help others who are coming into the profession. You could also start your own business teaching CPR or Lamaze classes. It's hard to establish a pay scale on this kind of work, but $15 to $20 an hour is a good bet. You can earn more holding your own classes, rather than working for a school.
Medical Transcriptionist: This is another great job opportunity where you can work from home. It's easy to become certified and you already have the knowledge as a nurse in medical terminology to have a good foot on the ground. Not all jobs require certification either, especially when you have a nursing degree already. All you need is a computer and internet access. As a medical transcriptionist, you will listen to recorded medical records and transcribe from voice recordings to written reports. A good place to start is with the doctors you already know and see if they need a transcriptionist or know someone who does. A medical transcriptionist earns $15 to $20 and hour, but as a degreed nurse, you would likely fall on the higher end of this. Not bad for a sideline job you work from home during your own hours.
Medical Coder: This is another great position where you have a chance to use your medical expertise and possibly work from home. A medical coder transfers diagnostic and treatment terms and diagnosis from doctors and hospitals and assign given codes for record keeping and insurance and billing purposes. You also have to review and analyze a patient's medical record to ensure accuracy and this is where your nursing degree gives you an edge above the rest, as you are more familiar with medical terminology. You may or may not need a course or licensing, depending on your state and employer. Once again, your nursing degree is helpful here and might earn you more than the $17 an hour average.
As you can see, there are many great opportunities for you to earn extra money and put your nursing skills to use. What you decide to do will depend on your particular skillset, your interests, your needs, and the time you wish to devote to do it.
One of the best job opportunities of the decade is working online. The online world is a "wild west" where anyone can start a business regardless of your age, race, education, or background.
The thing that matters most is that you are motivated and persistent. Even total newbies can earn money online by starting a simple website and putting some advertising on it.
I've been working online since 2010. You can learn how to do what I do in just a few weeks, and earning a full time income of over $10,000 per month is absolutely doable with consistent effort!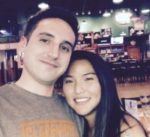 Nathaniell
What's up ladies and dudes! Great to finally meet you, and I hope you enjoyed this post. My name is Nathaniell and I'm the owner of One More Cup of Coffee. I started my first online business in 2010 promoting computer software and now I help newbies start their own businesses. Sign up for my #1 recommended training course and learn how to start your business for FREE!