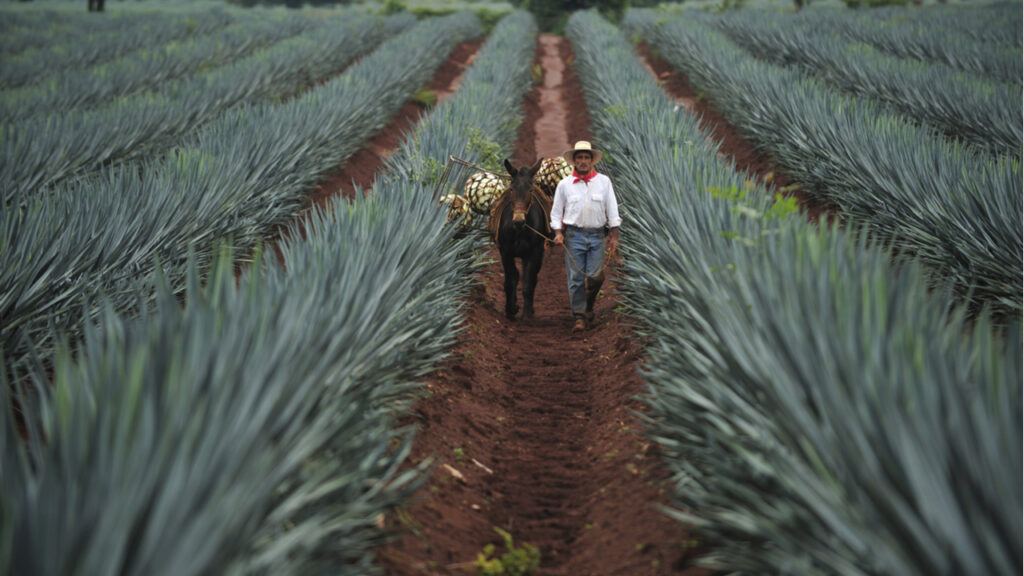 Celebrity tequila brands are all the rage right now. Everyone from Michael Jordan to Jimmy Buffet has his own tequila brand, with many A and B list celebrities in between. This has driven more Americans to not only drink more tequila but also start their own tequila brands.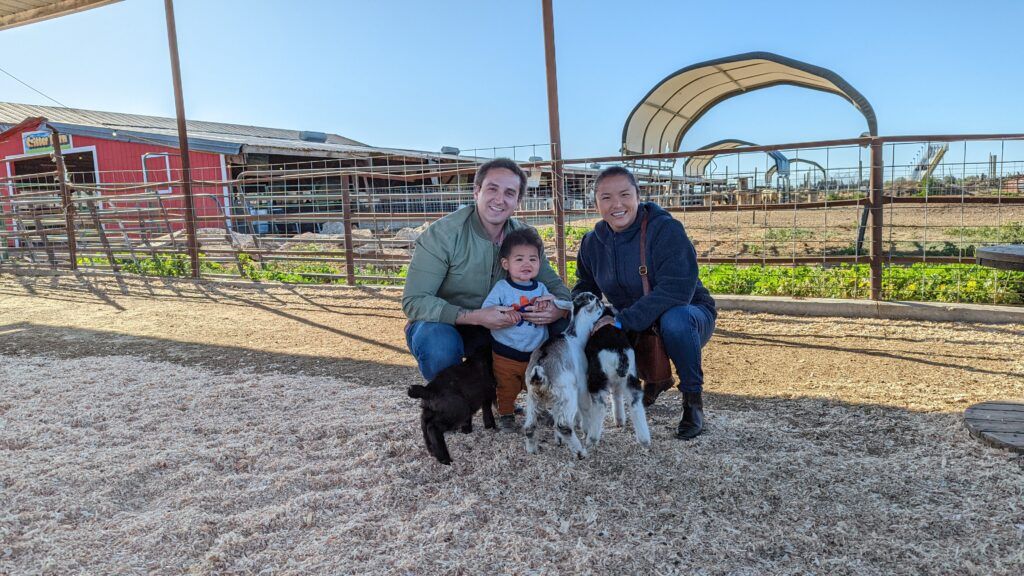 Are You Ready To Work Your Ass Off to Earn Your Lifestyle?
Are you tired of the daily grind? With a laptop and an internet connection I built a small website to generate income, and my life completely changed. Let me show you exactly how I've been doing it for more than 13 years.
All tequila is made in Mexico and is furthermore restricted to the state of Jalisco and a handful of municipalities in surrounding states. But that doesn't mean that foreigners can't partner with local Jaliscans to bottle and produce tequila in Mexico.
American celebrities getting involved in the tequila game has prompted accusations that the newer brands get so much attention that they crowd out small, traditional Mexican producers.
Besides celebrities, a lot of foreign entrepreneurs are starting tequila brands. Of the women-owned tequila brands, for instance, about a third are owned by Americans, including Kendall Jenner. One benefit of celebrity tequila brands is that they have fueled American demand for the drink. In 2004, Americans drank 78 million liters of tequila annually. Today that number is 241 million, an increase of 300%.
While they are delicious, tequila drinkers shouldn't limit themselves to celebrity and foreign brands, so here are 20 top Mexican-owned tequila brands.
How Many Truly Mexican Tequila Brands Are There?
There are over 1,680 distinct brands of tequila, as recognized by the Tequila Matchmaker app. Many of these are owned by small producers and may not be readily available, and many of them have been acquired by large multinational corporations. That doesn't make their tequila any worse per se, but it certainly makes it feel a little be less authentically Mexican.
In this list, I've included 20 authentic, truly Mexican, craft tequila brands you can find almost anywhere.
Unlike their colleagues, these tequilas haven't been acquired by American, Japanese, and European conglomerates. Read on to find out which authentic tequilas are still Mexican-owned, so you can add these delicious tequilas to your list!
El Conde Azul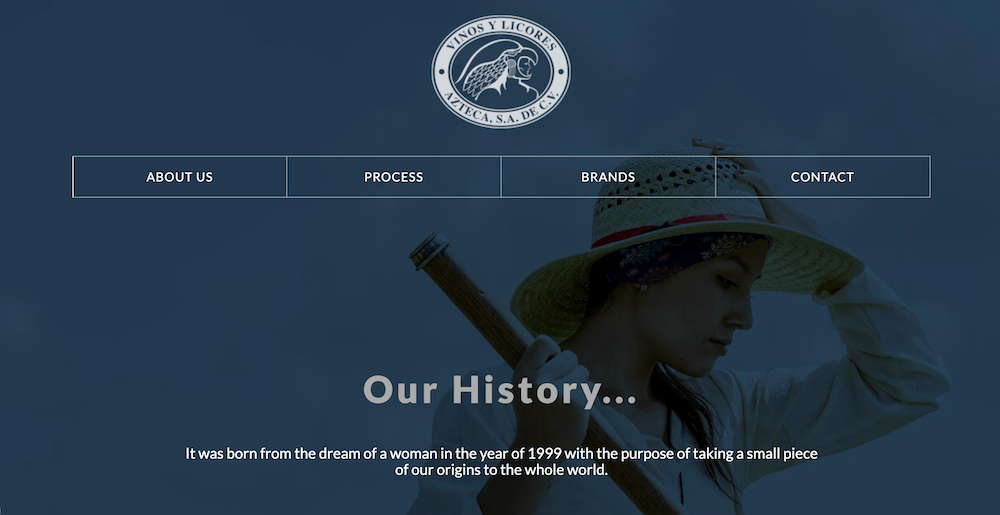 El Conde Azul is a top-shelf tequila owned by Melly Barajas Cárdenas, a trailblazing woman who also owns La Gritona and Tequila Tequila Espectacular. As one of the first women to own a tequila brand, Melly Barajas employs mostly women at her tequila distillery in Jalisco.
El Conde Azul comes in the three traditional variations of tequila: Blanco, Reposado, and Añejo"
El Conde Azul Silver is newly distilled.
El Conde Azul Reposado is aged eight months.
El Conde Azul Añejo has been aged in white oak barrels for three years.
Jose Cuervo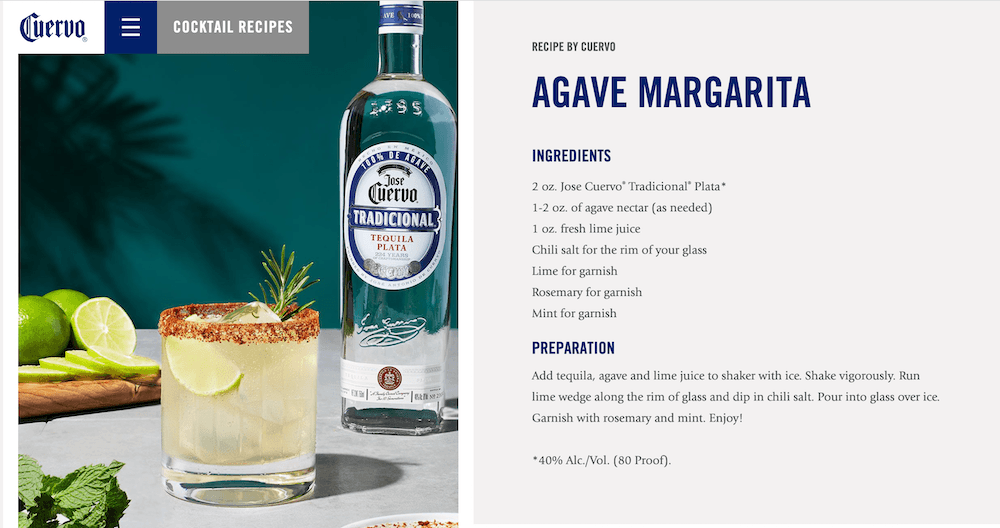 Even if you've never heard of another tequila, you've heard of Jose Cuervo, the most famous of all tequilas. It's not only the best-selling tequila but represents more than 20% of all tequila sales worldwide. And Jose Cuervo was also the world's first tequila producer.
And to this day, Jose Cuervo remains owned by the same Mexican family that has made tequila since 1812. If you ever go to Mexico, make sure you tour their facility.
However, if you want to stay authentic, stay away from Jose Cuervo Especial, a "mixto tequila." Mixto tequilas use cheaper cane sugar mixed with agave, while real tequilas stick to blue agave.
Most other Jose Cuervo tequilas are 100% agave, including Tradicional Silver and Reposado. The main difference between mixto tequilas and those made with 100% blue agave is that you can sip the latter while the former is more appropriate for gulping.
Casa México
Casa México has many celebrity partnerships (including Mario Lopez and Oscar de la Hoya). However, the brand is still owned by Don Buccio, of one of the premier tequila families in Mexico.
Casa México comes in standard Blanco, Reposado, and Añejo varieties. All tequila is 100% blue agave and distilled in small batches. Casa Mexico also has a great blog if you want to learn more about the art and science of distilling and drinking tequila.
Casa México gets solid ratings from virtually every spirit review site, averaging 4.5 stars (out of five) per review. It enjoys a solid reputation both inside Mexico and abroad.
Tequila Corazón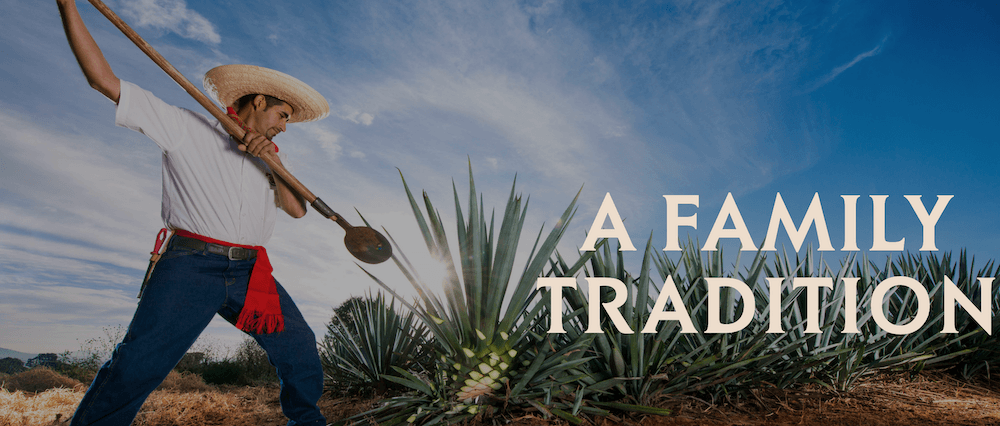 The family of Carmen Villareal has distilled Tequila Corazón for over 130 years. If you want to know what original tequila tasted like, try this one, which follows the original family recipe.
Tequila Corazón has the distinction of being the first tequila distillery to join the United Nation's carbon footprint program. Its environmentally sustainable practices include using a biodigester, which transforms waste created by the distilling process into renewable energy and fertilizer.
In every year in recent memory, Tequila Corazón has won 15 or more major awards, including multiple World Gold Tequila awards.
Tequila Corazón comes in Blanco, Reposado, Añejo, and Extra Añejo varieties.
Tequila Corralejo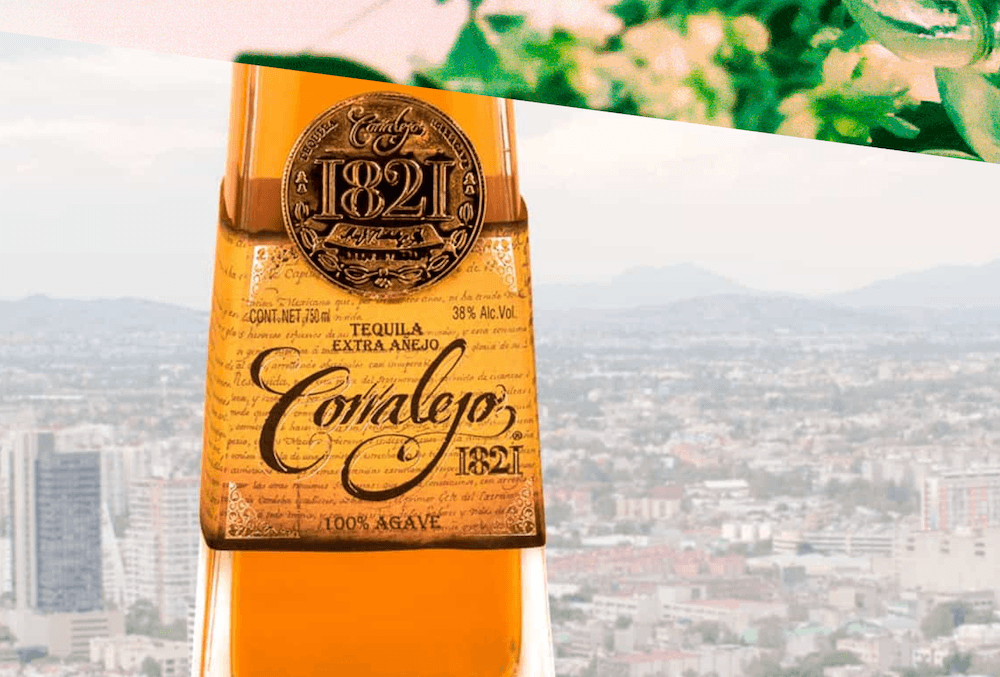 Haciendo Corralejo, where Tequila Corralejo is distilled, is more than a distillery. It is also a historical and cultural experience, which Tequila Corralejo is all about. As "Mexico's Best Tequila for the World," Tequila Corralejo is one of the best ambassadors of the drink and Mexican culture in general.
Tequila Corralejo has over 12 tequilas to choose from, including Blanco, Reposado, and Añejo. Its Extra Añejo is named 1821, the year Mexico achieved Independence. This fine tequila is double distilled in copper pots and aged in oak barrels for three years.
Casa Dragones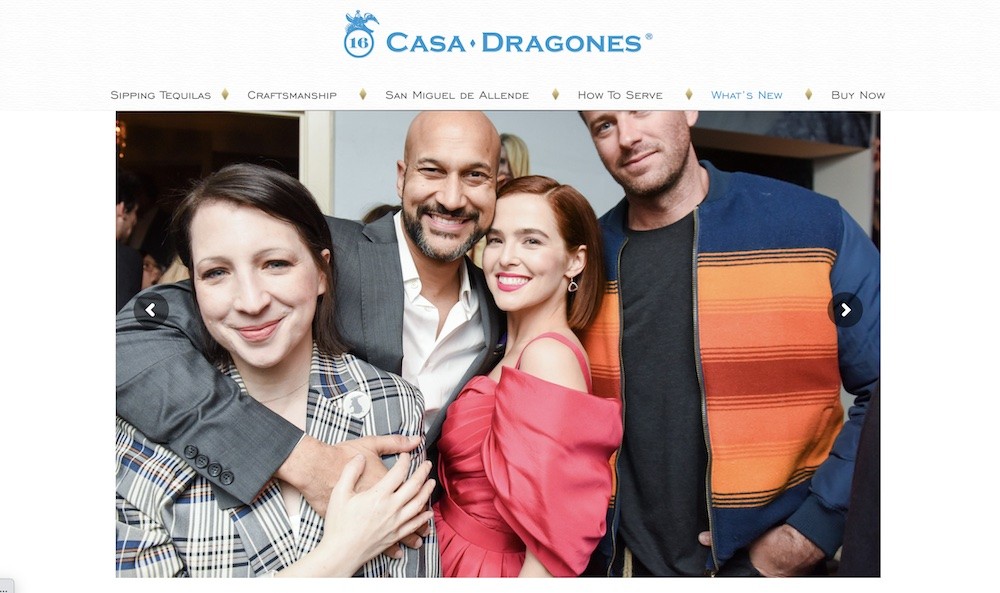 Casa Dragones is a tequila brand founded by Bertha González in 2009. Known in Mexico as the "First Lady of Tequila, González has also been listed by Forbes as one of the 50 most powerful women in Mexico.
You can buy Casa Dragones in Blanco, Barrel, and Joven blends. A fine sipping tequila, Casa Dragones sells for upwards of $250 per bottle.
Casa Dragones has won plenty of awards and accolades, including the following:
Robb Report's "20 Best Tequilas You Can Buy Right Now"
"17 Best Sipping Tequilas" by Town and Country
"Best Spirits and Cocktails of 2019" according to Forbes
"Mixologist's Essential" in the Bar Cart Awards
"Best Sipping Tequila in the World," according to CNN Travel
Casa Dragones manufactures ultra-premium tequilas. It is the brand you should choose if you want to know how the best fine tequila tastes.
Tequila Fortaleza

Tequila Fortaleza is yet another Mexican tequila brand that has resisted being bought out by foreign conglomerates.
Do you like creative tequila cocktails? If so, try out this "Portrait of a Sauza" recipe from the Tequila Fortaleza website. It uses Fortaleza Añejo tequila and Pyramid Weiss Cream beer.
Directions:
In a shaker tin, combine:
¾ ounce fresh-squeezed lemon juice
¾ ounce honey syrup (diluted 1:1 with water)
2 ounces Fortaleza Añejo tequila
1 ½ ounces Pyramid Weiss Cream beer
2 dashes Barkeep Fennel Bitters
Add ice and shake.
Garnish with freshly grated cinnamon and a few dots of Angostura Bitters
Satryna Tequila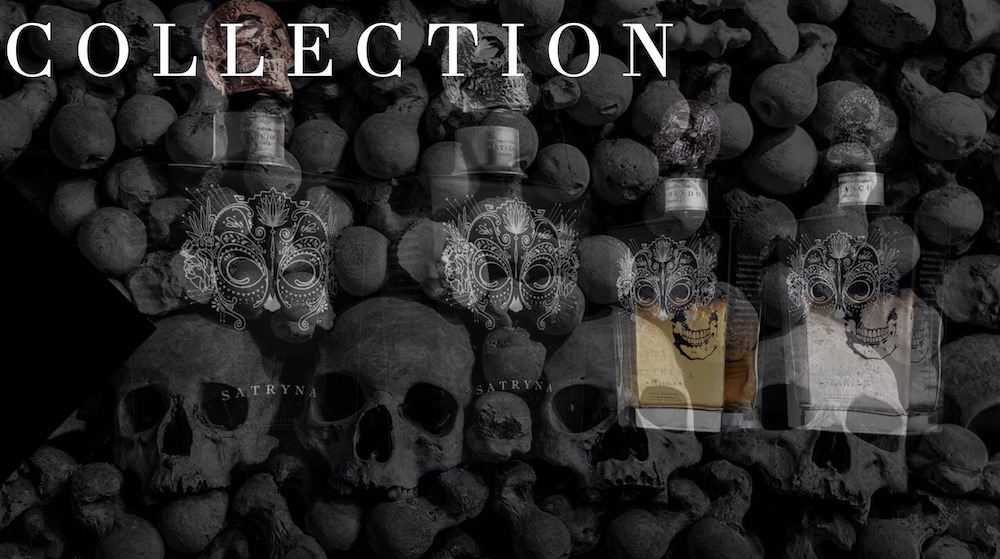 Satryna Tequila is a Mexican small-batch tequila producer founded by Nitzan Marrun and based on her family's generations-old recipe.
Satryna Tequila is marketed as a healthy properties alternative to lesser tequilas containing sugar cane additives and other spirits. The blue agave is 10 to 12 years old before it is allowed to be harvested and used in Satryna Tequila, contributing to the brand's refined taste.
Supposedly, these mature blue agave plants prevent hangovers, according to Satryna Tequila's marketing materials
The purity of their 10 to 12-year-old blue agave plants allegedly ward off the symptoms of feeling hungover, a condition which Nitzan attributes to lesser tequilas that have added sugars and corn syrup. Satryna also brands itself as an "ultra-luxury" tequila.
Curamia Tequila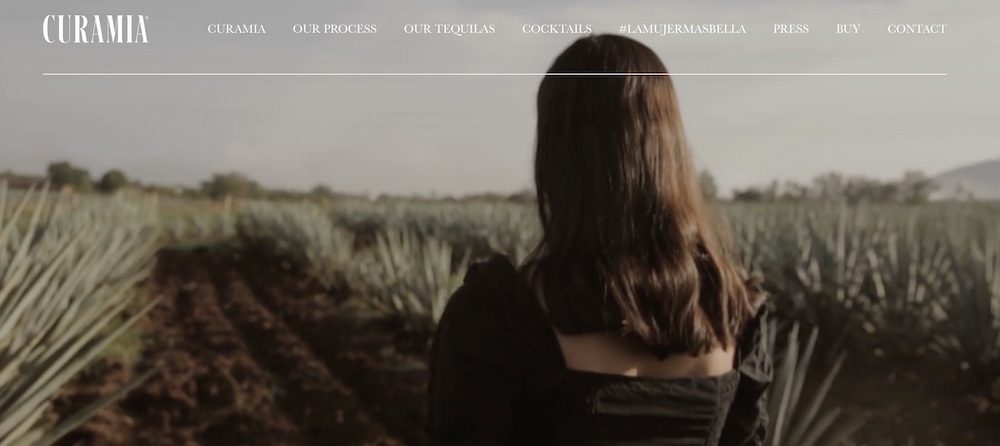 Mexican Jewish Chef Dafna Misrahi founded Curamia Tequila in 2020 to honor Misrahi's grandmother, who was the first person she ever drank tequila with. In her time, Misrahi's grandmother was widely lauded as the most beautiful woman in Guadalajara.
A Mexican woman does not just own Curamia, but it is also entirely female-financed. Additionally, more than 95% of Curamia's staff are women, including its agave harvesters and distillery workers.
Here's how to make Curamia's signature drink, the Estela Cocktail:
Mix the following liquid ingredients:
1½ ounces Curamia Tequila
½ ounce fresh lime juice
½ ounce fresh lemon juice
½ ounce fresh grapefruit juice
2 ounces club soda
Dampen the rim of the glass and dip it into a plate of course salt (optional)
Siete Leguas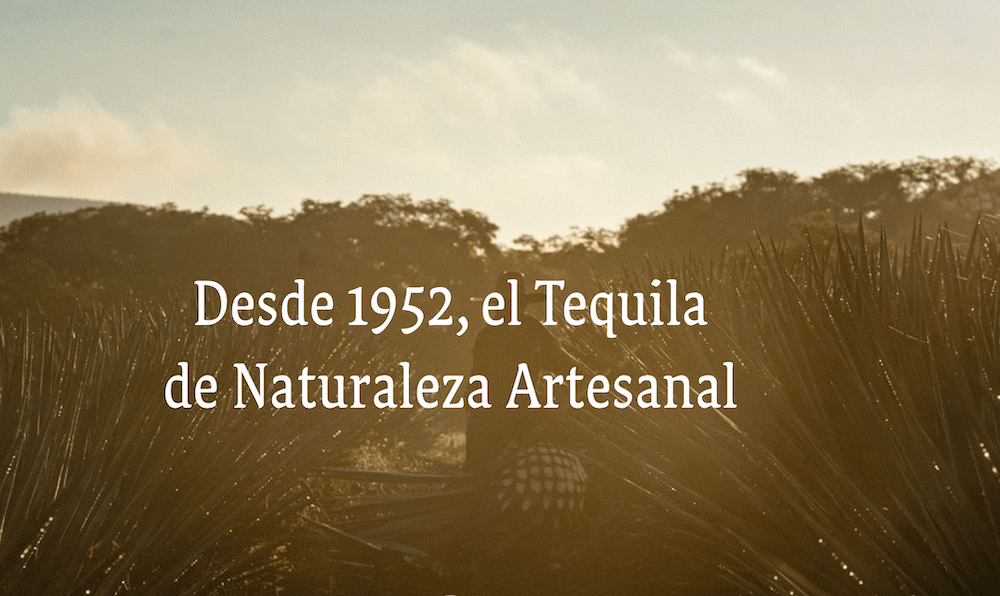 Ignacio González Vargas founded Siete Leguas in 1952. This historic tequila brand is named after the famous horse of General Francisco Villa. The horse, in turn, was named after the seven leagues of distance (approximately 56.5 miles) that separate many towns in Mexico.
Siete Leguas is another small-batch producer. This artisanal tequila comes in the usual Blanco, Reposado, and Añejo varieties, as well as Extra Añejo, Etiqueta Negra Añejo, and D'Antaño styles. Its high-end D'Antaño sells for around $250 per bottle.
El Tequileńo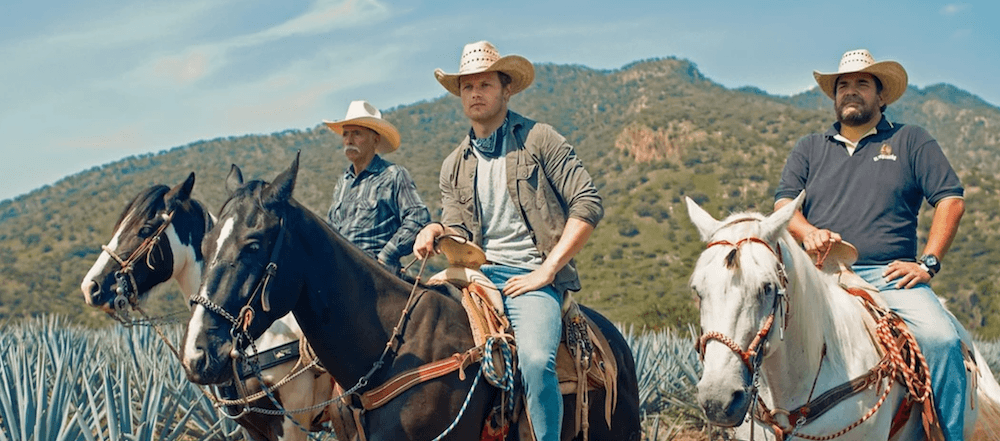 El Tequileńo is said to be Mexico's best-kept secret. Founded by a descendant of the famous Cuervo family, Don Jorge Salles Cuervo, El Tequileńo began on New Year's Day in 1959. The blue agave used in this tequila is sourced from Jalisco, but the spirit itself is distilled four hours away in the town of Tequila.
El Tequileńo takes the distillation process one step further than other tequila brands. Before cooking, distillers remove the cogollo of the agave plant, which is said to have a bitter taste. Once distilled, this tequila has a smooth and sweet taste.
El Tequileńo comes in nine different expressions, including its Sassenach Select, a double wood reposado. What makes the Sassenach Select so special is the fact that it is aged for two years in American oak barrels and then finished for four months in French oak barrels.
Tequila Moderno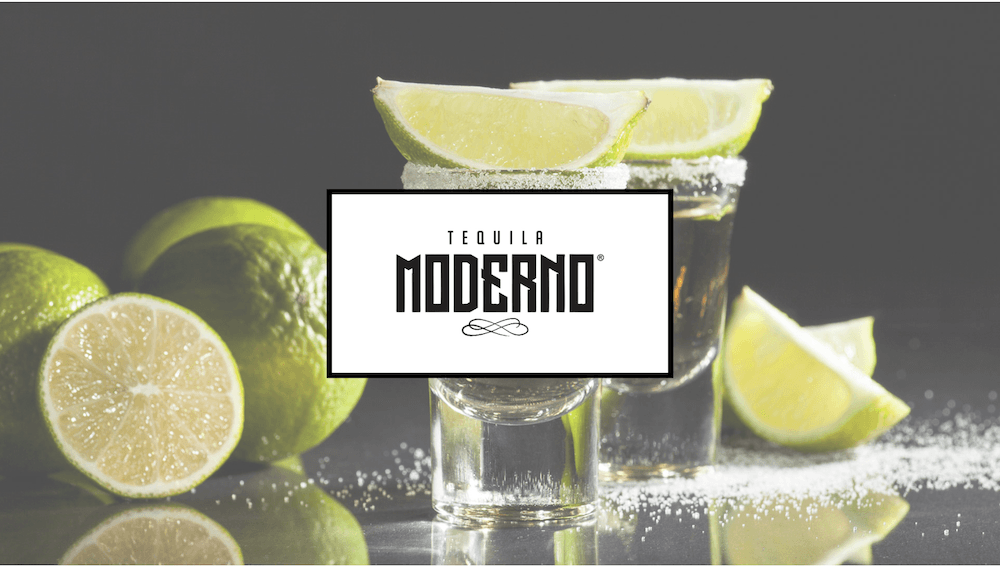 Tequila Moderno is a relatively new Mexican-owned brand. While most Mexican brands are traditional, family enterprises, Tequila Moderno was founded by a young entrepreneur. Currently, Tequila Moderno is the most popular brand of tequila in Mexico, which is no small feat.
Tequila Moderno is noted for its subtly sweet taste. It comes in Blanco, Joven, Reposado, Añejo, and Extra Añejo varieties. Reviewers particularly note this tequila across the web for having a high-end taste while remaining extremely affordable.
Tequila San Matías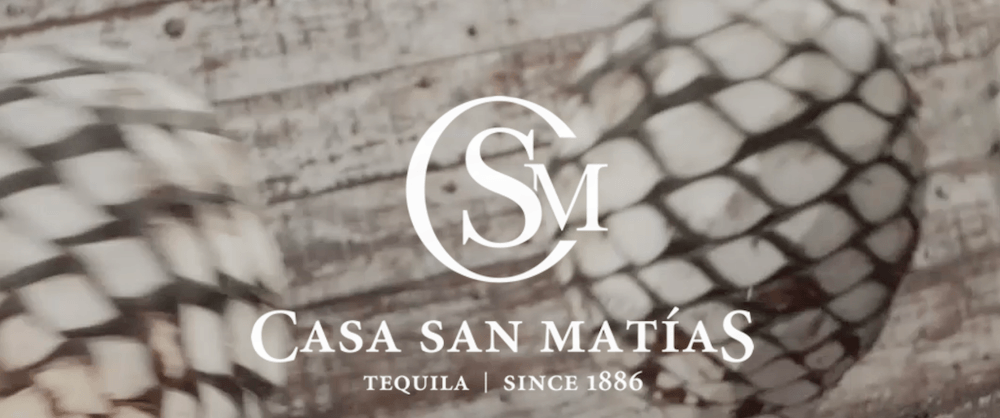 Tequila San Matías is another traditional tequila that is still Mexican-owned. This tequila has been continuously operating for more than 136 years, making it one of the oldest tequila brands on this list.
Despite competition from foreign conglomerates who have bought out many other Mexican-owned tequila brands on this list in recent years, Tequila San Matías maintains a tenacious hold on its historic corner of the tequila market.
In 1998, Tequila San Matiás released its Rey Sol tequila in honor of the launch of the First International Space Station, one of the smoothest tasting spirits you will have in your lifetime. Tequila San Matiás is committed to environmentally sustainable practices.
Tequila La Malinche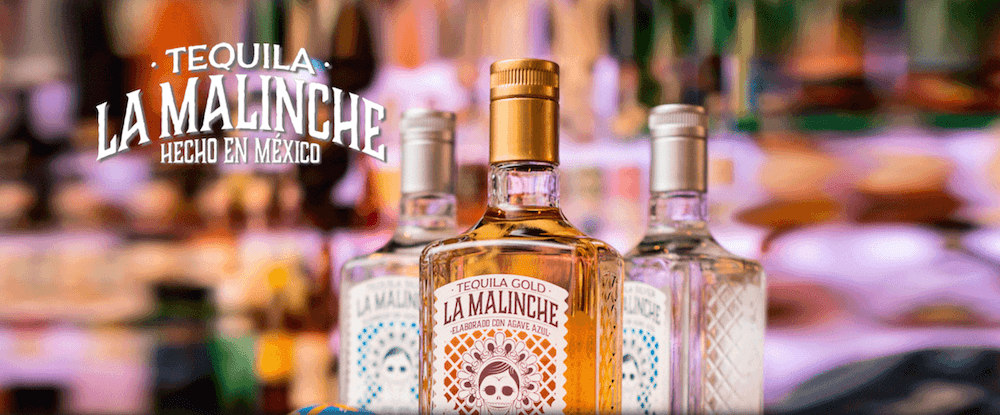 Tequila La Malinche is produced by Mexican-owned company Tequilas del Señor. With its hints of mint and citrus, this tequila has a silky mouthfeel.
This tequila is named after "La Malinche," the native Mexican translator of conquistador Hernán Cortés. She showed Cortés the region's native agave drink, which the Spaniards distilled into alcohol, creating the world's first tequila. Cortés and La Malinche are credited for being the parents of the Mestizo race.
Tequila La Malinche is available in Blanco and Reposado varieties.
Tequila Espinoza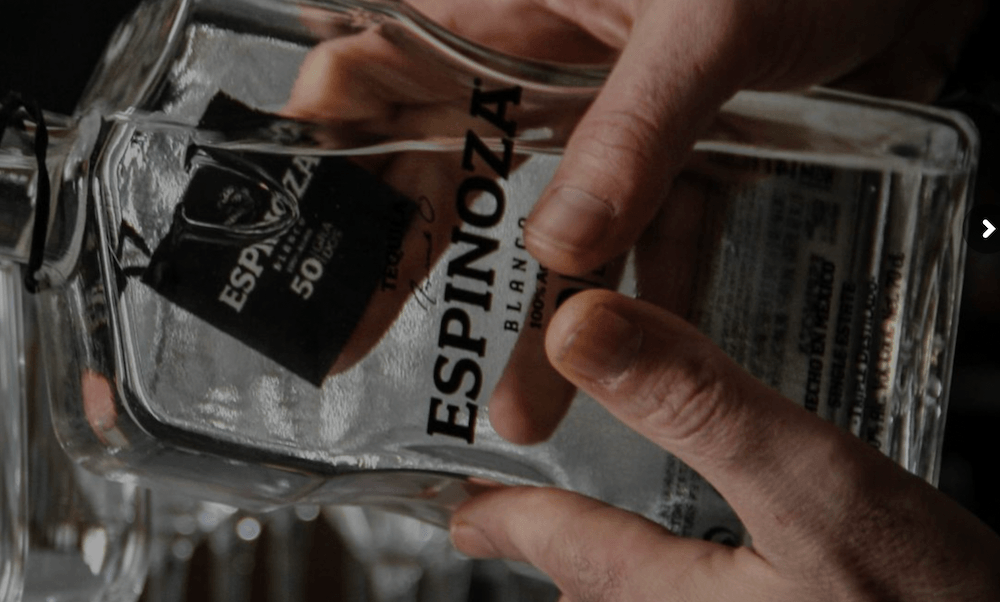 Tequila Espinoza is the last on our list of Mexican-owned tequila brands. What makes this tequila special? All its tequilas are triple-distilled, including all four of its expressions, two Blanco varieties, along with a Reposado and an Añejo.
Tequila Espinoza is produced at a micro-distillery from pure, unflavored blue agave. It uses an external tasting committee to ensure each of its tequilas lives up to the quality of its name.
Did you Know? Blancos, Reposados, Añejos, and Jovens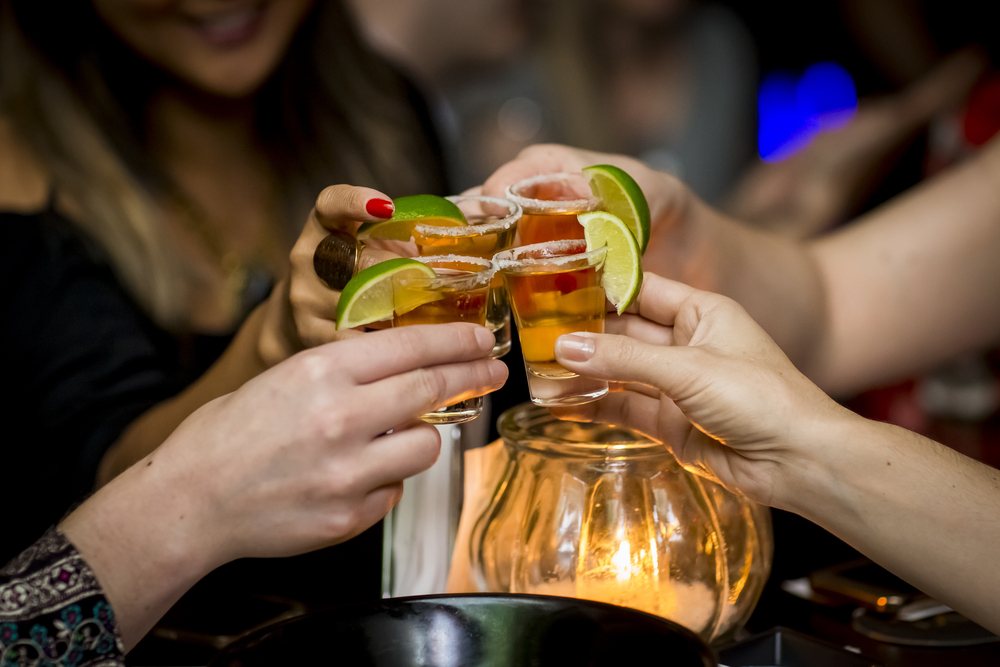 These are the most common expressions of tequilas, and most tequila brands sell at least one of these varieties, if not all three. What is the difference between them?
Blanco
Tequila Blanco, sometimes called "Silver" in English, gets its name because it is a clear liquid, similar in appearance to vodka. This tequila has not been aged. For that reason, it is typically the cheapest variety of any given tequila brand and is often best used in cocktails and with meals.
Reposado
Reposados are aged for at least two months but less than a year. This mid-grade tequila has a more robust flavor but is also suitable for cocktails. The aging process involves oak barrels, and Reposados have a slight caramel color.
Añejo
Añejo tequilas are aged between one and four years in oak barrels, usually whisky barrels imported from the United States but sometimes cognac barrels imported from France. Ultra-Añejo or Extra Añejo have been aged for longer than four years.
Sometimes costing $250 or even more per bottle, you don't want to use your Añejo as a cocktail staple. Slow sipping is best to appreciate its complex tastes.
Jovan
Jovan tequila mixes Blanco with Añejo tequilas. The result is another complex flavor profile that you don't want to use in cocktails. In general, Jovan cocktails have an uneven reputation in the tequila industry. Like blended Scotch, the mix of aged and unaged spirits makes it difficult to rate and categorize.
What is the Technical Definition of Tequila?
Some Mexican-owned brands were not included on this list because they don't technically meet the definition of tequila, as set forth by the government of Mexico. To be an authentic tequila, the spirit must be more than 51% blue agave plant and can only be distilled in Jalisco or a few designated municipalities.
Related Questions

1. Is all Jalisco tequila the same?
Not quite! Jalisco has highlands and lowlands, and the respective soil profiles in each of these produce a different flavor profile in the blue agave, which in turn affects the taste of the tequila.
Highland tequila is known for its grassier, sweeter profile, while lowland tequila is often described as "earthier."
2. Is tequila considered a healthy beverage?
I'll leave that for you to decide, but it does have agavins (from agave), which are a sugar your body can't digest. This prevents your blood sugar from spiking when you drink tequila, and unlike most alcoholic beverages, tequila may stimulate your metabolism.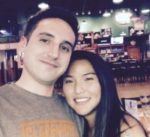 Nathaniell
What's up ladies and dudes! Great to finally meet you, and I hope you enjoyed this post. My name is Nathaniell and I'm the owner of One More Cup of Coffee. I started my first online business in 2010 promoting computer software and now I help newbies start their own businesses. Sign up for my #1 recommended training course and learn how to start your business for FREE!