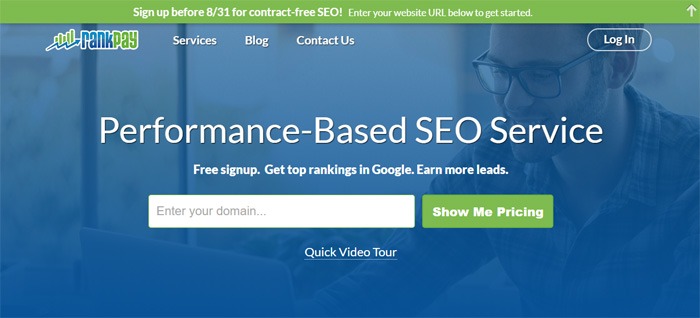 Lately, I have been looking into the idea of freelance writing for extra money. And to be super-honest, I have found it to be quite profitable in some cases. But it is also not always easy… and one of the hardest parts of this side-hustle can be finding clients to work for. But can you really make money writing for RankPay.com?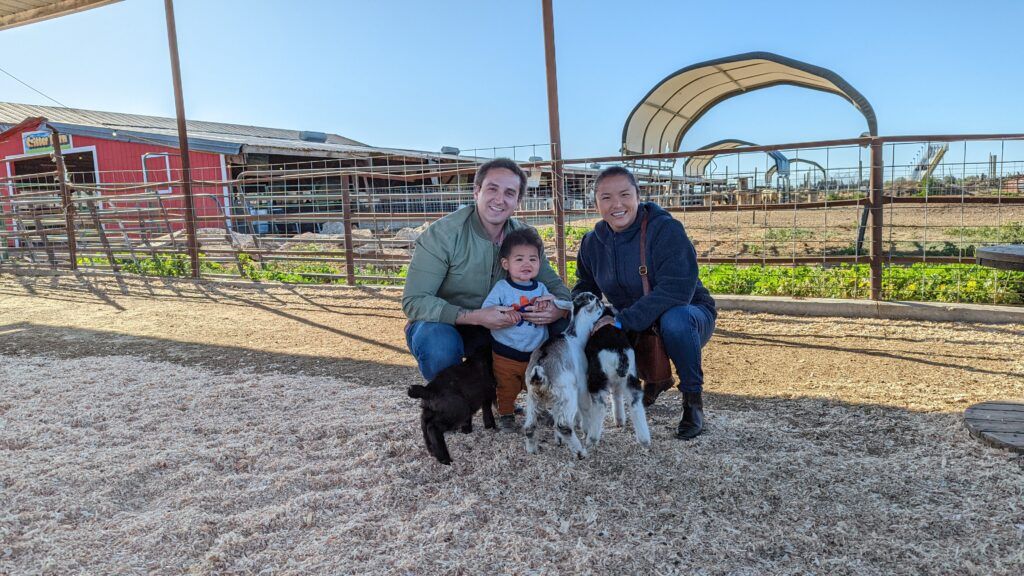 Are You Ready To Work Your Ass Off to Earn Your Lifestyle?
Are you tired of the daily grind? With a laptop and an internet connection I built a small website to generate income, and my life completely changed. Let me show you exactly how I've been doing it for more than 13 years.
This site supposedly hires freelance writers to write for them, so I decided to take a closer look and examine the details. I have been pretty fortunate in my writing career in the sense that I have found some pretty awesome clients to write for over the years.
But it is certainly true that finding the jobs is no picnic sometimes! That is why I am doing this.
I am researching profitable side-hustle-worthy websites that pay writers, and am researching whether or not these particular sites might make good side-hustles for other people, like me, who are interested in freelance writing for some extra cash.
Writing is definitely a marketable skill these days. But… just calling yourself a writer and displaying a level of said 'marketable skill' will not get your bills paid.
If the world is full of anything, it is full of freelance writers who believe that they should be making money for their craft. And whether they are right or wrong, the important part of the message is that the competition will doubtlessly be fierce.
So what about RankPay.com? Is it possible that this website could help you to get some extra work?
Yes, it is possible. And in this review, we are going to talk about it. So let's get started.
Making Money Writing For RankPay.com
Let's start with the basics. What is RankPay.com?
RankPay is basically a self-proclaimed 'Affordable SEO Service.' They say that it can take 6 to 12 months to see results, but they are unique in that they offer a pay for performance SEO package. They say that they 'believe so strongly' in their ability to boost site rankings that they will not expect their customers to pay a dime until real results are achieved.
In other words, it is free to sign up for their SEO services. They offer SEO services, social media outsourcing, blog management, blog writing, website maintenance plans, content optimization programs, and more.
Yes, this seems to be a full-fledged SEO company, and the fact that customers don't pay until results are seen is pretty amazing. For this reason, RankPay.com seems like a winner.
But do they have anything to offer writers? Let's take a look at that next.
Write For RankPay.com
Here is a screen shot of what we found when we first visited the RankPay.com 'write-for-us' page.
As you can see, there is a large banner across the top of the screen that says 'Get Paid To Blog.' They also tell you that they will pay you $50 for your blog post, which is pretty awesome! From the sound of it, the paying gigs that they offer are for their blog, where they regularly cover SEO and content marketing-related topics.
They also give tips for social media, strategies, and news. And, the writers among you will also be glad to hear that they are also always on the lookout for writers that have a flair for crafting 'actionable articles and highly useful articles.'
What's The Catch?
They say that there is no catch. Though of course, you need your blog post to get published before you will be able to collect a paycheck. Here are the main details that I learned while browsing this page.
You have to be a native-English-speaker to write for this site
Articles must be high in quality, original, and unique
They must contain actionable content
Blog posts must have a word count of at least 1,000 words
They also say that you must provide proper attribution for data and quotations
Images must be 600px wide or less
You can link back to other posts published on the RankPay blog
You cannot have the post published anywhere else
You must have your image uploaded to Gravatar
As far as pitching goes, it is pretty easy on this site. Here is what you will need to include in your pitch.
Links to 2 recent articles that you have had published online (they must be in your own name)
Your completed post, sent in a Google Doc
Image files, along with attribution, in a separate folder
You should also include a short author bio with your pitch, along with a maximum of one anchor text link to your website
They say that the review process may take up to two weeks once you submit the article. But if your article is approved, they will let you know and you will receive payment!
They also say that, due to the number of requests they receive, they cannot respond to every submission.
Next, I wanted to check out their blog, just to see the quality of posts that they usually publish. Here are some notes about what I found.
Checking Out The Quality Of Content On RankPay.com's Blog
The blog page ended up being pretty attractive. I was actually quite happy with it. Here is a screenshot of how it was laid out. You mostly just see images and the titles of the blog posts. This sort of layout can end up looking cluttered, but RankPay.com did a pretty good job with it.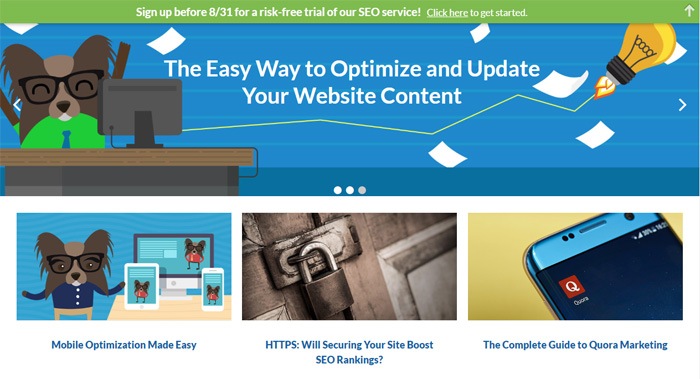 I clicked on several of the blog posts and read through them. The articles that I read were certainly high in quality, and they certainly contained actionable material.
I did notice a couple of little grammar errors, but to be super honest, on a blog as large as RankPay.com, where they publish content on the daily, that doesn't really surprise me.
Besides, they were small errors and didn't really stand out. So all was well on this front.
The images in most of these blogs were screenshots, which was pretty useful. I actually liked how everything was laid out and designed.
I do get the feeling that it could be a bit difficult for a writer planning on pitching this blog to find new and original blog topics to write about… but at the same time, that is always part of the challenge when pitching to a busy blog.
I also got the feeling that this blog has pretty high standards for content. Of course, when writing content and pitching it with the hope to get paid for your efforts, it kind of goes without saying that you should probably do your very best to write the best content that you can… and the same goes for anyone hoping to pitch to RankPay.com.
If you hope to make money as a writer, it is always in your best interest to put your best foot forward.
My Personal Feelings About Pitching Articles To RankPay.com
Personally, I think that this is actually a pretty cool site to pitch to. Their payments are pretty good as far as internet content freelance writing gigs go. They offer a lot of opportunity.
And, they actually do a pretty good job of giving the writer attribution as well, by publishing not just your name and a picture of you as the author, but also by providing a link back to your website.
Of course, your pitch would have to get accepted before you would get paid, so that does put you at a little bit of a risk—because there is always a chance that they will not accept what you write for them.
But that is also just a part of the game in this business. In the freelance writing world, it is really important that you keep pitching and keep trying… because just trying once or twice is almost never going to result in anything indicative of long-term success.
Yes, writers can make some great money writing for websites like this, but don't forget to keep working on your pitches as well. Websites like RankPay.com actually make it easy to pitch, because they are already telling you everything that you need to include. So pitching to them is really just a fill-in-the-blank kind of scenario.
But there are also a lot of websites out there that do not make it this easy.
In the end, I felt like RankPay.com was a pretty cool website. I actually know a bit about SEO and internet marketing, so I may even pitch to this site in the future. Of course, if you do not know anything about these topics, you may be at a disadvantage.
But at the same time, to be super honest, topics related to SEO and internet marketing, while complex, are not impossible to learn about. In fact, if you are already an experienced content writer, there is probably a decent chance that you already have a working knowledge of SEO and internet marketing already.
So yeah. Pitching to this site will likely not make you rich, but it could be a cool way to earn some extra money!
Our Final Opinion Of RankPay.com
Should you pitch to them and try to earn some extra money?
There are a lot of ways to make money online. Some are good, some not, but ALL of them are still just trading hours for dollars.
Starting your own affiliate website really is the best way to build passive income and "make money while you sleep". Affiliate websites earn income in every timezone, and can be instantly accessed by billions of smartphones across the globe!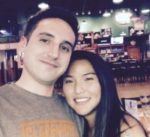 Nathaniell
What's up ladies and dudes! Great to finally meet you, and I hope you enjoyed this post. My name is Nathaniell and I'm the owner of One More Cup of Coffee. I started my first online business in 2010 promoting computer software and now I help newbies start their own businesses. Sign up for my #1 recommended training course and learn how to start your business for FREE!