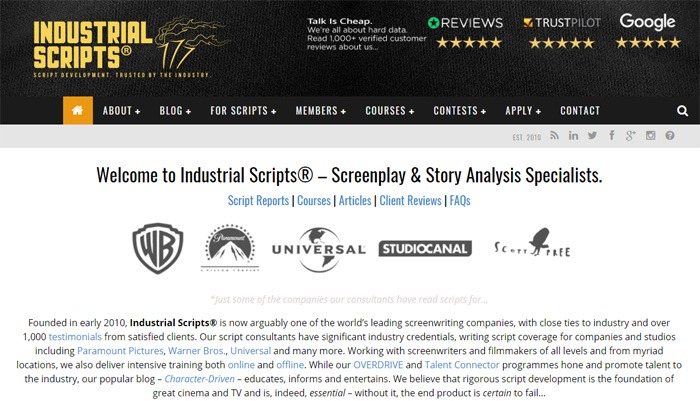 I found this website on a list of websites that will supposedly pay for freelance writing. But can you really make money writing for Industrial Scripts?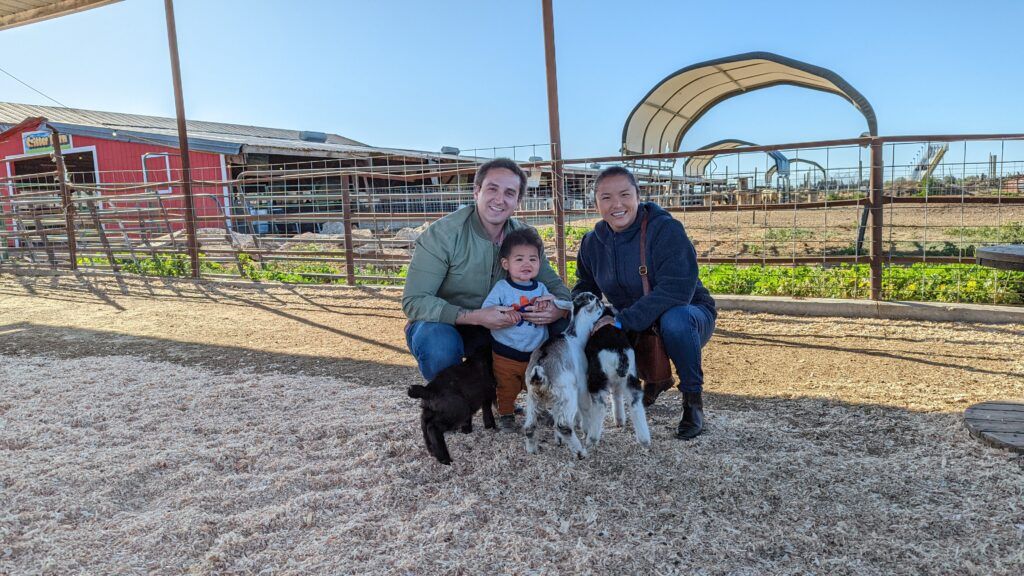 Are You Ready To Work Your Ass Off to Earn Your Lifestyle?
Are you tired of the daily grind? With a laptop and an internet connection I built a small website to generate income, and my life completely changed. Let me show you exactly how I've been doing it for more than 13 years.
At first, this website is a little bit confusing, because the URL for it is screenplayscripts.com… yet the website itself is called Industrial Scripts. But right on the landing page, they give a little 'about us' blurb that actually helps to explain exactly what the site is all about.
Making Money Writing For Industrial Scripts
The first thing to talk about is the site itself.
The Basics: What Is Industrial Scripts?
This website was founded in 2010, so it has been in business for a while now. They say on their landing page that they are 'arguably one of the world's leading screenwriting companies, with close ties to the industry and over 1,000 testimonials from satisfied clients.'
The owner of the website, Evan Leighton-Davis, was apparently previously employed by companies such as Warner Bros, Universal, Paramount, BBC Films, and Ealing Studios. He was, among other things, a full-time industry script consultant, and analyzed material for a wide range of producers in Hollywood.
This website actually offers a lot more than you realize at first glance. In fact, it took me a while to figure out exactly what it is that they do… but after some reading and researching, I was able to put together a list of the primary functions that this website seemed to serve.
They deliver training to script writers who hope to write successful screenplays
They work as a go-between for screenplay writers and major Hollywood movie companies
They maintain a very popular blog, called 'Character Driven,' which helps to educate, inform, and entertain their readers
They offer script consultant services, where a consultant can review your script before you submit it
They claim to be the only screenwriting company with hundreds of verified customer reviews
They also claim that they are the only screenwriting company that is backed by a major talent agency, being backed by Curtis Brown, which is said to be one of the 'world's leading literary and talent agencies.'
They also offer reports that you can get done on short film scripts, TV or Film Treatments, Film Dry-Runs, etc. They offer over 20 different services when you add them all up together, making them an extremely useful website if you are interest in writing in any way for movies or television
They even offer services and some courses for those interested in writing books
So what does all of this mean for us? What can this site do for us?
Let's take a look at that.
Making Extra Money Freelance Writing
So the idea behind researching websites like this is that websites that hire freelancers can be awesome for writers hoping to build a freelancing side-hustle.
I am actually a writer myself and have been spending more and more time looking into sites like this because they offer the opportunity to earn a bit of extra income on the side. But unlike taking surveys or signing up for shopping/cash back apps, freelance writing gigs actually pay decent money.
Yes, you can earn extra cash with survey apps, but to be super honest, taking surveys is not a skill-based job… so naturally, more people are going to have access to it, which means that the demand for survey-takers is not nearly as high as the demand for writers.
Since fewer people have actual marketable skills as a freelance writer, and since the need for this kind of work is actually really high, you can generally bank some pretty decent extra cash doing it.
There are, however, a few things to keep in mind.
First of all, just finding a website that hires freelancers is not enough. Once you find a site like that, you also need to pitch to them and get your pitch accepted. Then, you need to make it through editing and revisions before you can ever hope to get it published… and in turn, get paid for it.
Second, you need to keep in mind that rejections and failures do happen in this industry. Just because you write something, even if it is pretty good, does not mean that you are going to end up selling it.
Sometimes, pitches get turned down. And sometimes, even if your piece is well-done, it just isn't what the editors are looking for.
And in those cases, you may need to pitch it to a different site and start all over on the site you had in mind with a different piece.
So you have to stay committed and determined to build up a portfolio and enough experience to make it in this industry. That is a challenge, but it is definitely not impossible!
Writing For Industrial Scripts
Does this site really offer writers the ability to get in on the 'writing' portion of the site? Obviously this site caters to writers in terms of classes and reviews… but can freelancers pitch to it to try to earn a bit of extra cash?
To find this out, we went to the 'Apply' tab, and scrolled down to the 'Write (Paid)' section… and found this.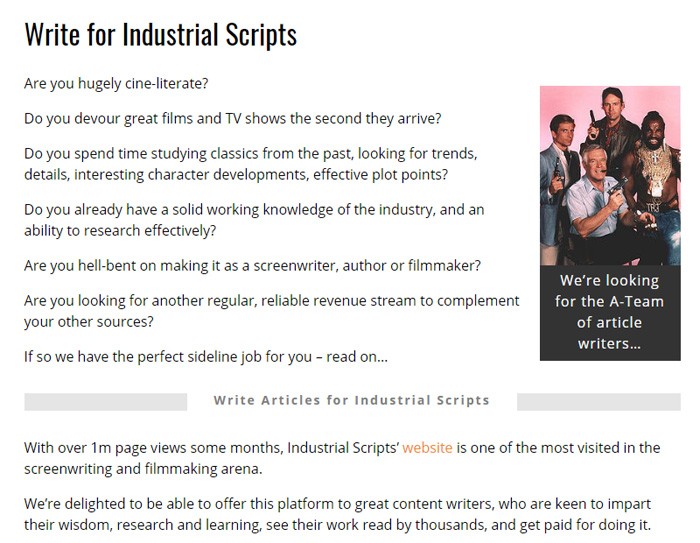 Here are the facts that we learned while looking through this page.
Yes, this site does hire writers—but you really need to know your stuff
They are looking for writers who:

Are cine-literate
Devour great films and TV shows the second they arrive
Spend time studying great classics from the past
Look for trends and details in films
Study interesting character development and plot points
Already have a solid working knowledge of the film industry
Are dedicated to making it as a filmmaker, screenwriter, or author

The application process is simple, and involves sending in your CV and a sample article to their website
If you do get selected as a writer, you will be asked to write at least 2 articles a month
What About Payment?
As far as payments are concerned, there are basically two tiers. There is a tier where you get paid $40 for a 1,000+ word article, or $70 or a 2,000+ word article.
But one really cool thing about this site is that the income is reliable.
In other words, if you get selected, and as long as you 'keep up the good work,' they say that they keep writers busy and that you can absolutely count on the paying work on a regular basis… which means a lot!
They also offer some benefits to writers who have had 8 articles successfully published on the site. These benefits include:
A complimentary place on the 'Write the Great American TV Script' online
A one-time complimentary place in their Ultimate Screenwriting Online Course
And 10% off all script feedback products that you book while you work with them
This website is actually so attracted to the idea of keeping their writers long-term that they pay every four articles. It really seems that once they find good writers, they like to keep them—so that is pretty awesome!
Plus, you get to write about movies. And that is actually really cool!
My Personal Feelings About Writing For Industrial Scripts
If you love movies, love to write, and don't mind putting your best foot forward to try to earn a writer's spot in a more prestigious publication, then Industrial Scripts may be a good website for you to pitch to.
But keep in mind that websites like this are not interested in hiring one-off writers… so if you don't intend to keep up the good work and keep delivering content, this may not be the site for you. This may also not be the site for you if you are not really interested in movies or storytelling.
Personally, I really liked Industrial Scripts. They publish some really awesome content. If you spend just a little bit of time reading through their articles, you will see that they seem to be drawn to writers with passion—and in the end, that is what it is all about. That is what they are looking for, and that is what they want.
Are you passionate about film, screenwriting, storytelling, and/or movies? If so, then this may be a great opportunity for you (you could check out Screen Rant too).
As far as the payouts go, they pay out pretty well. I have actually seen some sites that pay out more, but the great thing about Industrial Scripts is that they are pretty committed to keeping the same writer… so once you get in, as long as you keep up the good work, you can count on consistent work on a monthly basis, which is super-awesome.
So yeah. You may not get rich writing for this site, but it seems to be a pretty good opportunity for someone interested in movies and film to make money writing about what they love!
Our Final Opinion About Industrial Scripts
Should you try to write for them to make some extra money?
There are a lot of ways to make money online. Some are good, some not, but ALL of them are still just trading hours for dollars.
Starting your own affiliate website really is the best way to build passive income and "make money while you sleep". Affiliate websites earn income in every timezone, and can be instantly accessed by billions of smartphones across the globe!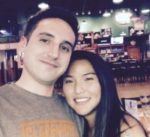 Nathaniell
What's up ladies and dudes! Great to finally meet you, and I hope you enjoyed this post. My name is Nathaniell and I'm the owner of One More Cup of Coffee. I started my first online business in 2010 promoting computer software and now I help newbies start their own businesses. Sign up for my #1 recommended training course and learn how to start your business for FREE!