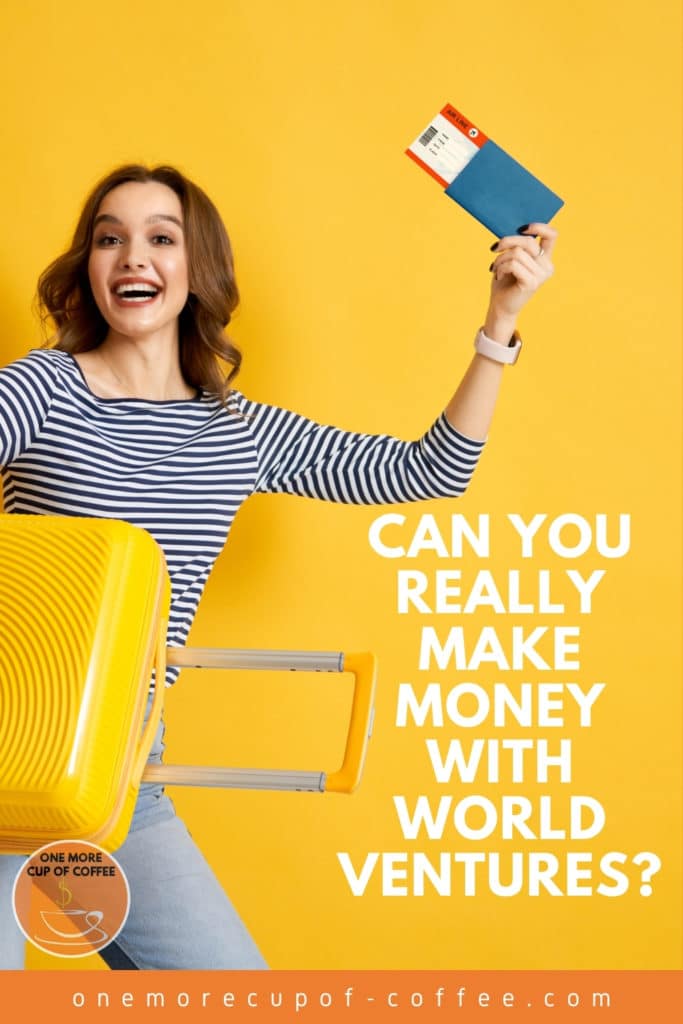 If you love the idea of seeing the world, a travel MLM like WorldVentures might sound perfect. It could even be a good angle for sales, as many people enjoy traveling and want to get the best deal possible.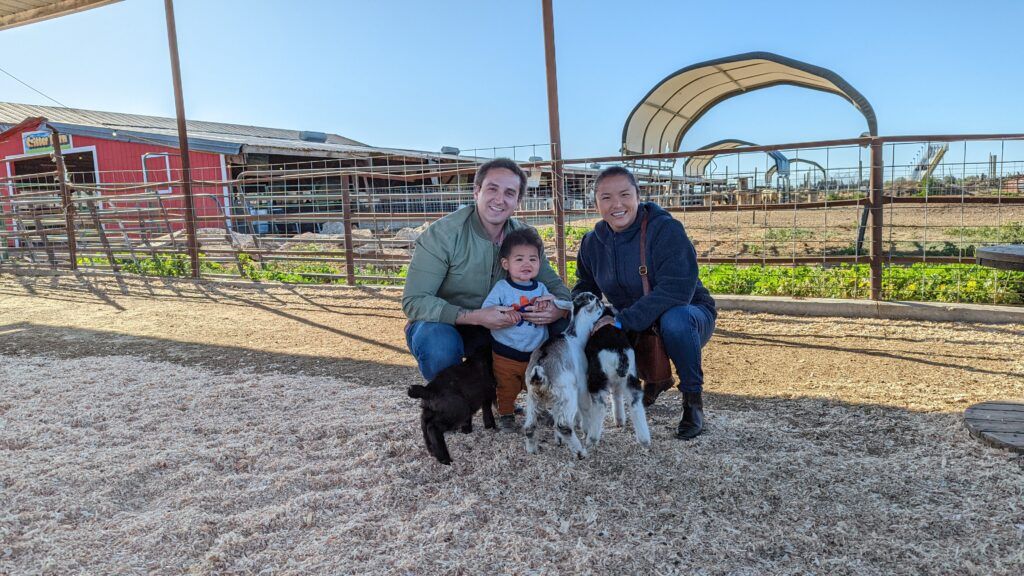 Are You Ready To Work Your Ass Off to Earn Your Lifestyle?
Are you tired of the daily grind? With a laptop and an internet connection I built a small website to generate income, and my life completely changed. Let me show you exactly how I've been doing it for more than 13 years.
Before we get into WorldVentures itself, let me tell you up-front that most travel MLMs take an odd approach. They don't tend to directly sell flights or accommodation, nor do they sell travel-related products like baggage and money pouches. Instead, the companies tend to follow a different style entirely.
You're normally promoting some type of membership that provides discounts on travel. The ideal is problematic, to say the least. It's tough for distributors to prove that customers really get discounts and potential customers are likely to be hesitant.
Besides, let's be honest. The demand for travel might be high, but most people aren't going to purchase trips through some random network marketing company. Many people who do want to travel (and can afford to!) will have already started planning. Anyone who hasn't planned on traveling isn't going to be easily talked into the idea.
Despite this pattern, WorldVentures is a surprisingly popular MLM, with many members throughout the world. The company's popularity suggests that it offers good discounts and works well as a way to earn money. Of course, that's not necessarily true. Companies can become popular for many different reasons (and these aren't always good reasons).
So then, let's have a look at WorldVentures itself. You can decide for yourself whether you think this particular company is worth your time, effort, and money.
Two Ways To Make Money With WorldVentures
WorldVentures takes the same stance to earn money that you'll see time and time again. The first part is that members make some commissions by promoting sales. Beyond this, it is also possible to build a team. While team building means a higher income potential, it can also increase the workload dramatically.
In this post, I'm stepping back and looking at the various aspects of WorldVentures and how they all fit together. I'll end the post by considering whether the pros outweigh the cons and whether you could realistically make money through WorldVentures.
The general idea of WorldVentures is simple. Pay for a membership and get deep discounts on travel.
WorldVentures distinguishes itself from other companies by offering DreamTrips. These are meant to be stunning travel experiences that cannot be found through other companies.
The trips really do sound amazing too. It's easy to see how the trips would draw people in. Imagine getting experiences like a helicopter tour and beachfront accommodations in Hawaii for five nights – for roughly $3,000 per person.
Do these trips sound too good to be true? They should because there's much more going on than meets the eye.
The first point to mention is that the trips don't include airfares. You need to pay for those separately. WorldVentures uses a travel vendor that may be able to decrease airfare prices (or may not), but you're still looking at decent airfare fees.
The other aspect is membership. To get these discounted DreamTrips, you need to be a member of the DreamTrips program from WorldVentures. This is where things start to get interesting.
There are three different membership levels, which can be seen in the image below. None of these are cheap and you're looking at at least $680 per year (plus the initial fee) to access any benefits at all.
Are the discounts worth the membership fees? To be honest, it's hard to say.
The trips that WorldVentures promotes are all just examples. As their disclaimer states, there are no guarantees about which trips will be available or the levels of discounts. Some discounts have requirements too, such as having the DreamTrips Platinum membership, using a certain number of DreamTrips Points, or having 20+ adult travelers.
To really know how the trips stack up, you'd need to compare an actual experience with a similar one available elsewhere. Yet, you need to be a member to see the discounts and your membership level and points influence the prices that you pay.
The style means that customers need to invest the money first and then hope that the discounts are worth it. That's not a fantastic style.
Reviews also suggest that at least some customers don't have a good experience with WorldVentures.
Get Four, Pay No More
With prices like these, you'd expect membership at WorldVentures to be very low and the company to be unsuccessful. Yet, that's not the case at all.
WorldVentures has been around since 2005, making it a surprisingly long-standing travel MLM. The company seems to be expanding too, boasting an impressive 10,000 members in Australia in 2017 after entering that market less than a year previously.
One critical reason behind this success is the 'Get Four, Pay No More' scheme. The idea is simple. If members can recruit four others, then their own monthly fees are gone entirely.
The appeal is easy to see. Members that can do this successfully get access to the discounts that WorldVentures offers, without having to pay regular fees. This offer, combined with the excitement of travel, could easily make people sign up.
That being said, the Get Four offer isn't as great as it sounds. Some members are likely to sign up without thinking the whole process through, which could easily get quite expensive.
For one thing, membership fees will only be waived for people who have four active referrals under them. This means that if any of those members leave the fees will start again until another member can be found. That's concerning given that the monthly fees are so high.
You will also need to pay the fees each month until you can find four members initially. Doing so is likely to be more difficult than it sounds, especially if there are active WorldVentures members in your area already.
Promoting Sales
The Get Four scheme, powerful marketing, and idea of vacations all suggest that you could make sales relatively easily. This may well be true, but it won't apply to all audiences. You still need to find people who have the spare money to travel and to pay the membership fees initially.
Even more importantly, the Get Four idea is just a way to get rid of monthly costs for those who want to travel. Earning money from the company is an entirely separate story.
Being a distributor requires paying a yearly fee of $99, along with a monthly requirement of $10.99. That monthly fee is for the company's Representative Business System (RBS), which provides a website to make sales from, along with training and tools. While these prices aren't too high, having to pay each month for the chance to make money is never ideal.
On the plus side, this means that you shouldn't need to buy the expensive membership yourself in order to promote the company. That being said, sales might be more difficult if you can't even share your own experiences with the membership that you're trying to sell.
The price of the membership is also a serious limitation when it comes to sales. While some people may be interested in the Get Four scheme, others may not be interested in recruiting other people to get around the membership fee. Doing so could be a frustrating process for anyone who just wanted a discount on travel. Other people may simply not have the money.
One final area to consider is the whole concept. You're trying to convince people to spend money so that they can save money. Selling discounts in this manner is somewhat counterintuitive and doesn't always work well. Once people are in saving mindset, they're often resistant to the idea of spending extra money. They might do so if they knew exactly what discount they would be getting, but WorldVentures doesn't offer that information. Instead, the trips on offer change, and those the company lists are examples only.
Make Money Building A Team
MLM compensation plans are rarely simple, but WorldVentures outdoes most in terms of complexity. For one thing, there are two distinct structures that allow you to earn from your team.
One of these is a Lineage Organization, which focuses on personal recruitment. This follows a simple unilevel system, where each person you recruit is placed in a different independent line of your team.
The other structure follows a binary model. Under a binary model, you have one direct recruit on either side. Anyone else you recruit is placed on either the left or the right side, underneath the initial sponsor for that side.
The basic method of earning for the binary part of the plan looks like this:
Each time you hit 1.5 sales credits on each side, you earn a team bonus. Multiple bonuses can be earned a week, although it isn't clear what it takes to get a sales credit.
The binary style means that you need at least two recruits that are performing well (and they must be in different teams). Your highest income potential typically comes from balancing the two teams. Doing so adds another complexity into the mix.
There is also a rank-based model in place. Members need to progress up the ranks to earn more from their teams. While rank requirements are often tough for an MLM, WorldVentures takes this to a new level.
For example, the Senior Representative rank (which is one of the middle ranks) requires 30 active customers on the left of the binary plan and 30 on the right. The next rank up requirest 90 on each side, along with 140 customers that are also distributors.
There are also bonus programs that have nothing to do with either structure. For example, the Wings & Wheels Lifestyle Bonus Program provides three sets of rewards based on your tier. The requirements go up from one tier to the other, starting at having four active customers and 1,600 in sales across the Lineage Organization model.
Having a complex compensation plan like this is rarely a good thing. The approach makes it more difficult to optimize your income. It also becomes tough to explain the plan to potential recruits.
Remember, to earn well, you need to make regular sales of the WorldVentures memberships and you need to recruit other people. As part of doing so, you'll need to convince people that WorldVentures is a good way to earn money. Doing so with a compensation plan like this is going to be pretty tough.
There is also one other unusual aspect. WorldVentures has a payout cap of 65%. This means that no more than 65% of the revenue that WorldVentures earns will ever get paid back to distributors. If the company is doing poorly, the commissions that distributors receive may decrease.
Can You Generate Reliable Income With WorldVentures?
The World Ventures Review
WorldVentures has one large advantage - it has been in the industry for quite some time. In fact, the first version of this review was written in December 2013 and the company itself has been around since 2005. This means that WorldVentures isn't a flash in the pan.
As for earning money, yes, you could theoretically earn through the company. You might even generate reliable income if you planned well. Still, that doesn't make WorldVentures a good idea.
One of the biggest challenges is the complexity. There is just so much going on with WorldVentures, especially once you consider the compensation plan, DreamTrip Points, and the way that people can be customers, distributors, or both. This degree of complexity doesn't just make it harder to optimize income, it also creates many additional challenges for recruitment.
I know that plenty of representatives will say that success with WorldVentures is possible if people put enough effort in. I'm not disputing that idea. My question is simply - is the process worth it?
If you're going to make money, why do so under a system that is so complicated? There are many other approaches out there that are easier to get involved with and have more reasonably priced services.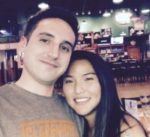 MLM Critic & Author: Nathaniell
What's up ladies and dudes! Great to finally meet you, and I hope you enjoyed this post. I have to be honest though. I'm not a big fan of MLM. Tried it. Hated it.
Affiliate marketing is cheaper, faster, and easier. See for yourself and join millions of other successful affiliates generating income from their blogs!
No inventory. No fees. No recruiting. 3 BILLION potential buyers online.
Reader Interactions