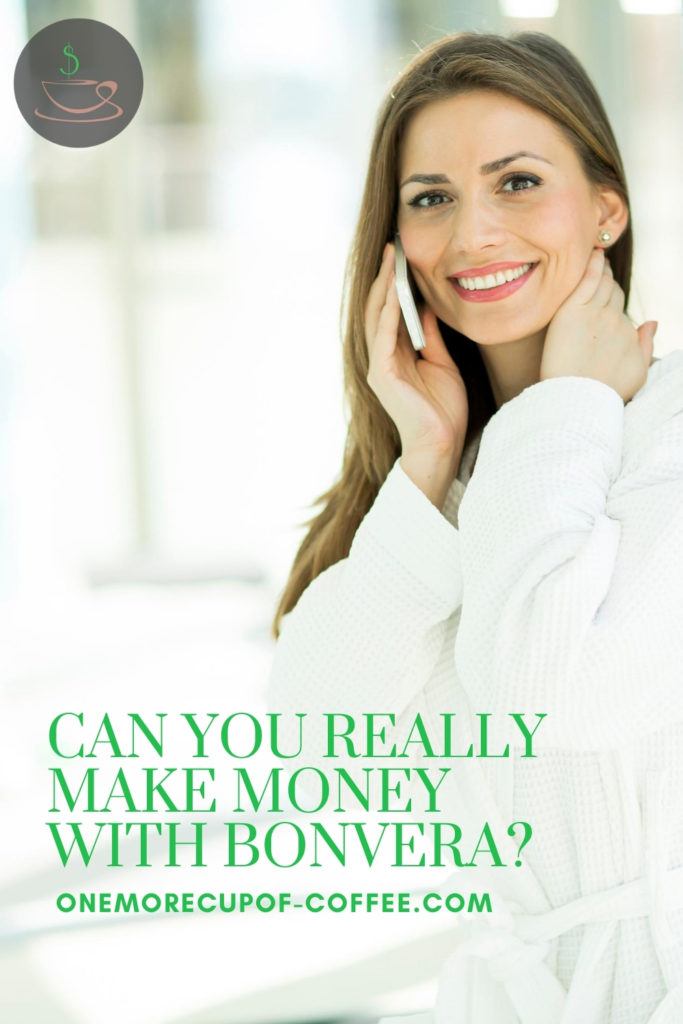 Bonvera is yet another health and wellness MLM that is meant to be simply amazing. I know I sound a little cynical, but honestly, there are so many different companies in this field right now.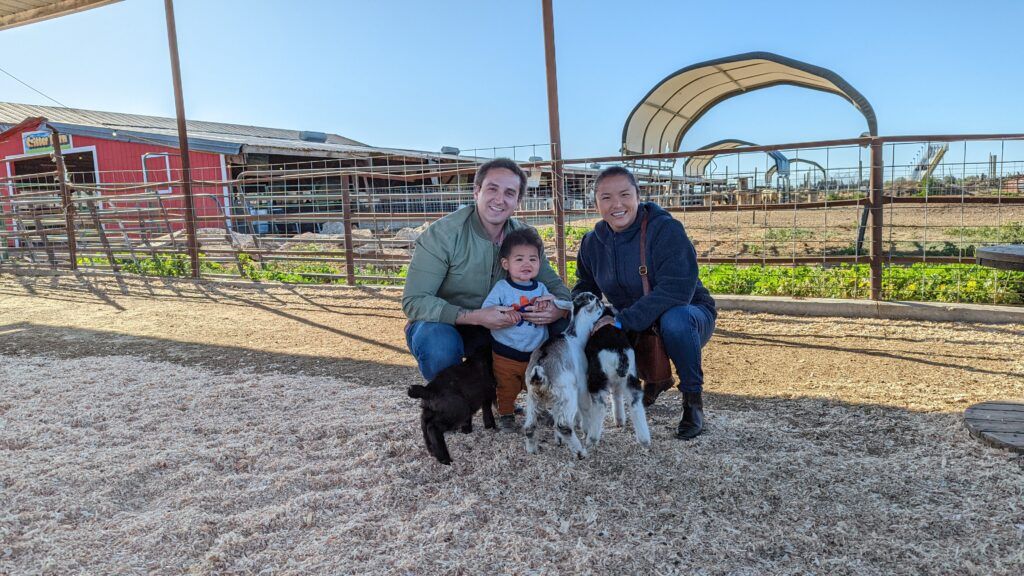 Are You Ready To Work Your Ass Off to Earn Your Lifestyle?
Are you tired of the daily grind? With a laptop and an internet connection I built a small website to generate income, and my life completely changed. Let me show you exactly how I've been doing it for more than 13 years.
According to Bonvera's marketing, the products should help you to "look and feel your best". While that's a nice idea, it also applies to pretty much every health company out there. The main thing that makes Bonvera stand out is that they have an emphasis on natural ingredients. Their products are well-presented, which helps matters.
Health is an interesting field for making money. It is considered an evergreen industry, which means that the products are always in demand. Because health is such a large field, companies can market their products in many different ways.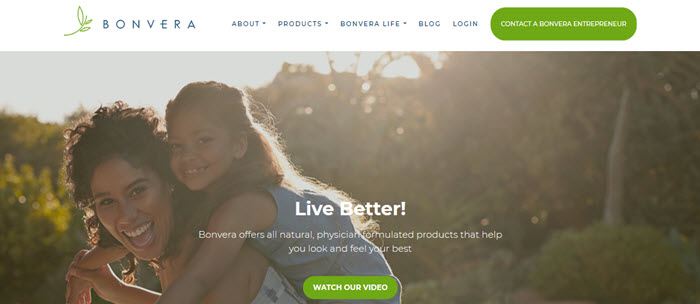 Health products have some advantages when it comes to selling them. In particular, they're consumable and it is difficult to objectively see whether they help with health. The latter aspect is important, as customers can't be certain that the product doesn't work (of course, this is only relevant to people who are willing to be manipulative with marketing – not my preference personally).
On the flip side, the competition is considerable. There are countless companies out there and the differences between products aren't that dramatic. It can be tough to get an edge in the market, especially as many customers will be sick of the whole idea.
There is still money to be made in health and wellness, but you do need to work with a good company and have a suitable audience at hand.
Two Ways To Make Money With Bonvera
There are two general ways that you can earn with Bonvera. The first is to promote the products. By doing so, you earn a commission from any sales.
The second way is to build a team by getting other people to join Bonvera too. This approach is more complicated and can be difficult to achieve, but it can potentially lead to more income.
In this post, we're examining the details of both income approaches, along with the long-term potential to make money through Bonvera.
Make Money From Product Sales
The first way to earn is by promoting the products from Bonvera. To consider how effective the company is, we first need to consider the products in question. These are the main product areas:
Luebella: Natural vegan skincare products
Phyzix MD: Vitamins, protein powders and supplements
Phyzix Nutrition: An energy drink and vanilla wafers
Phyzix Weight Loss: Supplements and protein powders
Kutano: Products that contain moringa
Thrive Coffee: Coffee
While the categories all have interesting names, the types of products that they include are pretty typical. Similar patterns are repeated across many different health and wellness products. For example, it's rare to see a health network marketing company that doesn't have some supplements and protein powder or two.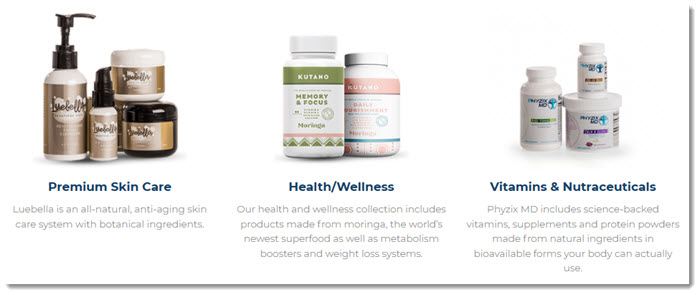 Each company, including Bonvera, has its own distinct combination of products and unique formulations. Bonvera also uses marketing to highlight the scientific background behind the products, along with the idea that they promote health.
Even with these differences, you're still looking at the same-old-same-old collection of products. To make regular sales, you'd need to convince people that the items from Bonvera stand out in some way.
Pricing details aren't provided, so it's not clear how the products stack up against their competition. Still, this is an MLM, so the items are likely to be more expensive than what you'd find in a local store.
Here's the question, are the products from Bonvera interesting enough? There are countless health and wellness MLMs out there, each with their own set of distributors.
Add to that all of the physical stores and websites where you can buy similar products. These patterns mean that there is a ton of competition.
As for income, Bonvera distributors can make sales through a replicated website or by purchasing and reselling. In either case, the commission rate is 20%,
There is also a Smart Shopper program. Customers can join the program by having a monthly autoship of products or by paying $19.95 per year. Members of the program get a 20% discount on their own purchases.
Because Smart Shopper customers are already getting a 20% discount, distributors don't earn directly from purchases that these customers make. However, there is the potential to earn up to 20% in 'Enhanced Commissions'.
The Enhanced Commissions aspect means that you can earn between 5% and 20% extra commission on sales based on your monthly bonus volume. You need at least $100 to get 5% enhanced commissions and the next tier is $200.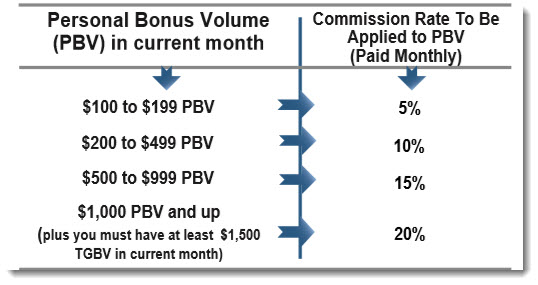 The Smart Shopper approach might sound appealing from this perspective. However, the lack of direct commissions means that you would typically earn less from a Smart Shopper than from a regular customer. This makes the idea less powerful.
There is one more important thing to mention. The base commission rate only applies to private label products. Bonvera doesn't elaborate on that term, but it is likely to mean products that are from Bonvera itself and not those from any affiliated companies.
Make Money Building A Team
Building a team is the other aspect of earning from Bonvera. This approach increases your income potential because you are able to earn a commission based on the sales that the people in your team make.
The main system for doing so is called a unilevel plan. In this type of plan, the people in your team are positioned based on who recruited who. A person that you recruit will go in your Level 1, while someone recruited by them would go in your Level 2.
Bonvera uses an easy-to-follow version of this system, where you consistently earn 5% from the volume of the levels under you. These bonuses are directly related to your rank in the company. At the first rank, Apprentice, you can only earn from your Level 1. At the rank, Builder, you earn from your Level 2.
As is usually the case, there are a variety of bonuses that can potentially increase your income. Two examples are the Leadership Depth Bonus and Generation Bonuses. These bonuses only apply to distributors who have made considerable progress in the ranks and have extensive teams underneath them.
This overall style is a common one among MLMs. It means that the income potential is high, but the chances of getting to this point are slim.
The main way to optimize your income is to move up through the ranks. While the requirements are no joke, Bonvera does take the unusual approach of having two sets of maintenance requirements for most ranks.

One set relies on the structure of your team, while the other focuses on the total value of sales. The presence of two approaches means that you end up less dependent on individual team members.
You're not going to suddenly lose rank because one of your frontline members quits. Instead, your rank will only be affected if your team sales significantly drop as well.
A final thing to mention is the activity requirements. Being 'active' is essential for getting overrides from your team members. You may even need to stay active to get basic commissions.
With Bonvera, you need to have at least five customers that order every month or two Smart Shoppers. In one sense, this is a simple requirement, as it isn't based on the amount you're selling at all. There is even a 12-month grace period before you need to start hitting the target.
Still, the activity requirement is something to be aware of. It could easily get frustrating. Who wants to be pressuring people to buy products every month?
Can You Generate Reliable Income With Bonvera?
The Bonvera Review
Earning a reliable income is possible with most MLMs, including Bonvera. There are even plenty of successful MLM members out there, many of whom have developed large and profitable teams.
Even so, the whole thing is a numbers game. For every successful MLM member, there are probably hundreds of individuals who have failed. One problem is that the model is stacked against you. I mean honestly, the whole compensation plan is needlessly complicated. That's by design, and one of the reasons people lose money in this business model without even realizing it.
You're also dealing with a system that relies on recruitment and in-person sales. Both of those processes are difficult in practice. Professional salespeople often struggle, as a Bonvera distributor, you basically get thrown in the deep end.
Think of it this way, how many people will be interested in an unheard-of health company? The products aren't unusual and this type of 'opportunity' is touted time and time again by people on Facebook and Instagram, trying to get you to join their team so they can make commissions.
I'm sure some of the products work fine, and some people will like them, However, this "opportunity", just isn't one that I'd recommend.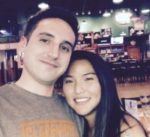 MLM Critic & Author: Nathaniell
What's up ladies and dudes! Great to finally meet you, and I hope you enjoyed this post. I have to be honest though. I'm not a big fan of MLM. Tried it. Hated it.
Affiliate marketing is cheaper, faster, and easier. See for yourself and join millions of other successful affiliates generating income from their blogs!
No inventory. No fees. No recruiting. 3 BILLION potential buyers online.
Reader Interactions