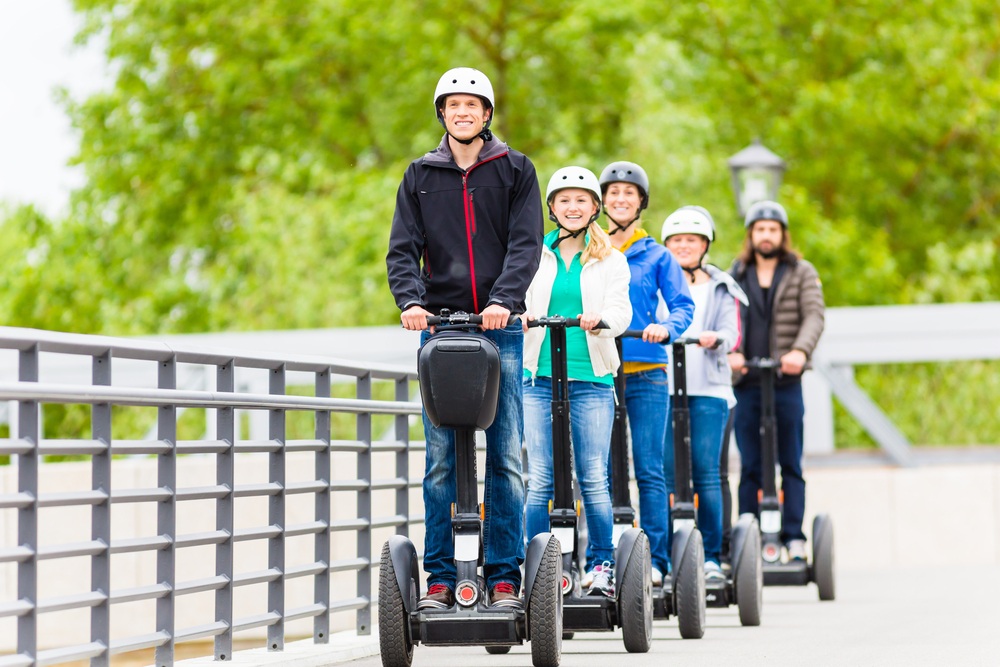 Ever been on vacation and taken a tour? You may have felt a twinge of envy, thinking about how great it would be to make money while showing people the unique and fascinating features of your hometown.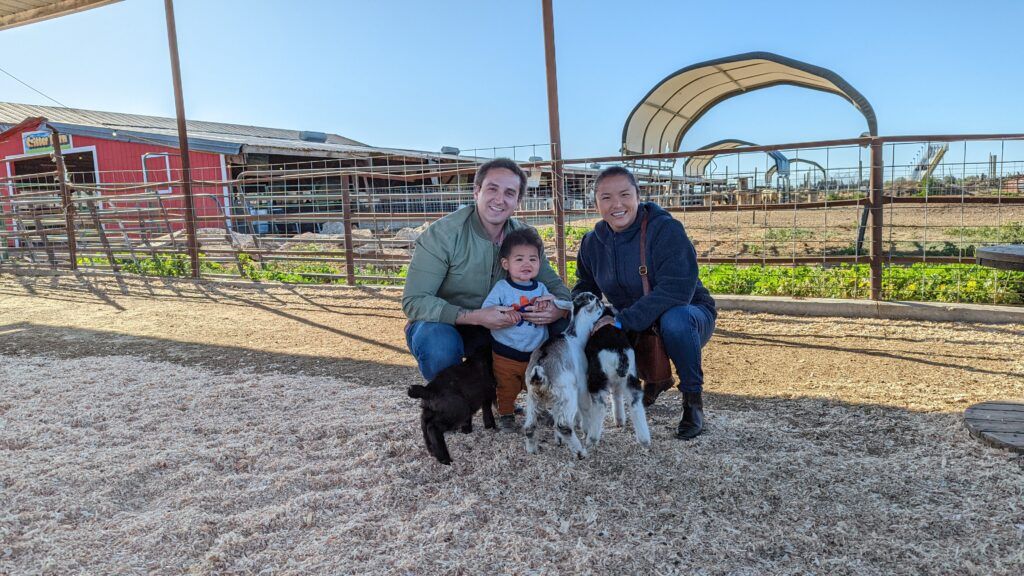 Are You Ready To Work Your Ass Off to Earn Your Lifestyle?
Are you tired of the daily grind? With a laptop and an internet connection I built a small website to generate income, and my life completely changed. Let me show you exactly how I've been doing it for more than 13 years.
If so, why not consider becoming a tour guide? Being a tour guide can be a great side hustle or full-time job, especially if you don't like being stuck in an office or factory all day under the watchful eye of a supervisor or two.
If you like sharing experiences with other people and helping strangers see what makes an area or activity special, maybe you should look a bit closer at how a tour guide career that might suit you.
And being a tour guide isn't confined to just walking around a downtown area looking at bridges and art museums. You can also escort people on bikes, rafts, and even snowmobiles. If you like the sport of fishing, being a fishing guide might be in your wheelhouse.
How big is the tour guide industry? In the United States alone, it's worth over $10 billion annually. That means for every American, $30 is spent on tour operator fees per year.
You don't have to be originally from the area to guide a tour about it. You just need some expertise. As with languages, learning something as an adult can make it easier to teach other people.
But tour guides probably don't make much money, do they?
Wrong! Tour guides can make excellent money, both on a flexible and full-time basis.
Can Tour Guides Really Make a Lot of Money?
Tour guides have ultimate control over their profit potential. Your compensation will directly reflect the value you give your customers as a tour guide, making it the perfect job for the avid self-starter and independent-minded entrepreneur.
According to the Bureau of Labor Statistics, the median wage for a tour guide is $14.16. This does not count gratuities, which can add 10-20% to your compensation per person on your tour.
In a case where you are operating a tour for ten people, your gratuities might dwarf your hourly compensation by 100% or more. The more they like you, the more your clients will pay you.
Here are some questions to explore if you think you might like being a tour guide:
1. What types of tour guides are there?
2. What kind of training do you need as a tour guide?
3. Employee, self-employed, or independent contractor?
4. How much can you make as a tour guide?
What Types of Tour Guides are There?
There is at least one type of tour guide for every possible tourist activity. Here is a list of some of the types of tour guides:
City guide
Historical guide
White water rafting guide
Hiking/backcountry guide
Snowmobile guide
Fishing guides
Horseback riding guide
Nature preserves guide
Driver guide
Hunting guide
Diving guide
This is not an exhaustive list. If it's something people will pay to do, chances are, they will also pay a guide to help them do it.
Using Your Interests to Become a Tour Guide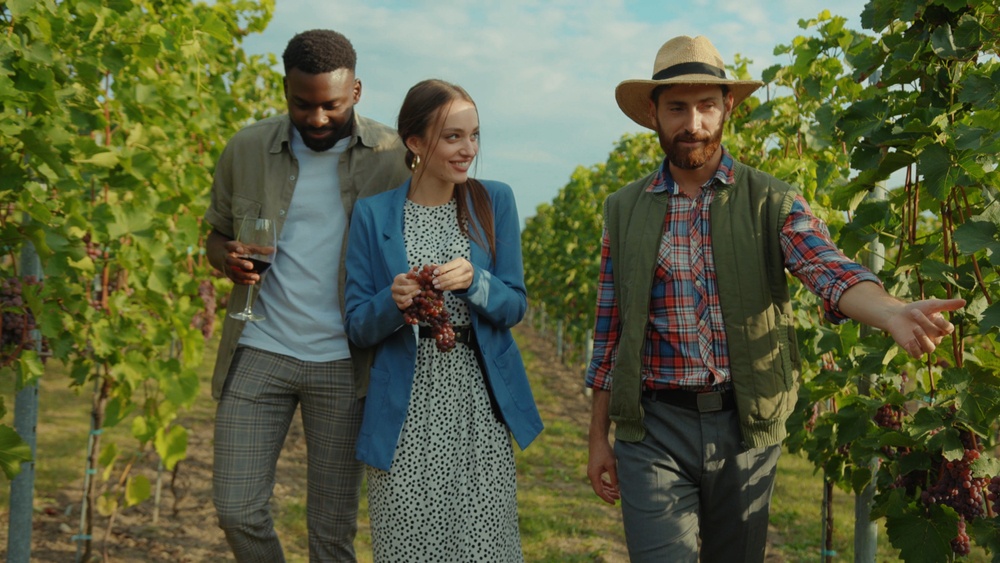 This presents an excellent opportunity because if you have a hobby that might interest others, like art history, photography, or skiing, you can bolster your income as a guide on tours incorporating these activities.
Maybe you weren't an art history major, but you've always liked art. Perhaps you grew up loving fishing so much you became an expert at it. Or maybe you just like walking and meeting new people.
We'll get into how much money you'll make below, but a top reason you might want to become a tour guide is it could give you a chance to earn your living by doing something you love.
You've heard the saying, "Do what you love, and you'll never work a day in your life." When you do what you love, you are less likely to be stressed, positively impacting your mental and physical wellbeing.
What Kind of Training do You Need as a Tour Guide?
You might think it's easy to jump right into tour guiding, but you should consider taking some training courses first. Training can help you develop the hard and soft skills to maximize your success and income as a tour guide.
First Aid Certification
Becoming certified in first aid is essential for every tour guide. Tours are not necessarily an inherently dangerous activity, but accidents can happen. In an emergency, you could save someone's life by rendering medical aid at the right time.
You might be 20 years old, but when you step up to guide people on a tour, they look to you as a leader.
The sheer number of first aid courses can be overwhelming, but depending on what type of guiding you decide to do, here are some American Red Cross first aid courses and certifications to consider:
First aid training and certification
Swimming and water safety
Wilderness and remote first aid
First aid for severe trauma
Cardiopulmonary resuscitation (CPR)
Many of these classes are available online, and there are also hybrid classroom/online options.
Knowing what to do enables you to act appropriately in emergencies and boosts your overall confidence on the job.
First aid is a hard skill that can deteriorate over time, so periodic refreshers may be necessary to stay proficient and current on the latest techniques.
Tour Director and Guide Certification
In the U.S., you are often not required to have any sort of certification to be a tour guide, but it certainly helps. Training and certification can help you do the following:
Start a tour business
Design a particular tour
Master the art of tour storytelling
Engaging with a tour group
Trip School offers would-be tour guides courses on all these soft skills you need to become an effective tour guide and more.
Marketing yourself as a certified tour guide will also add to your credibility.
Check with your municipality to see if they have other certification requirements for tour operators.
Professional Courses
No matter how much you know about fishing, hiking, or art, you can always brush up on these skills and learn more. Even if you pursue guiding as a side hustle or a part-time gig, the better you are at the chosen activity, the more money you will make.
If you can't find many professional classes in your area, you can always hire an independent trainer to brush up on these skills. Check local outdoor outfitting stores to get a list of trainers and teachers in your area.
Employed, Independent Contractor, or Self-Employed?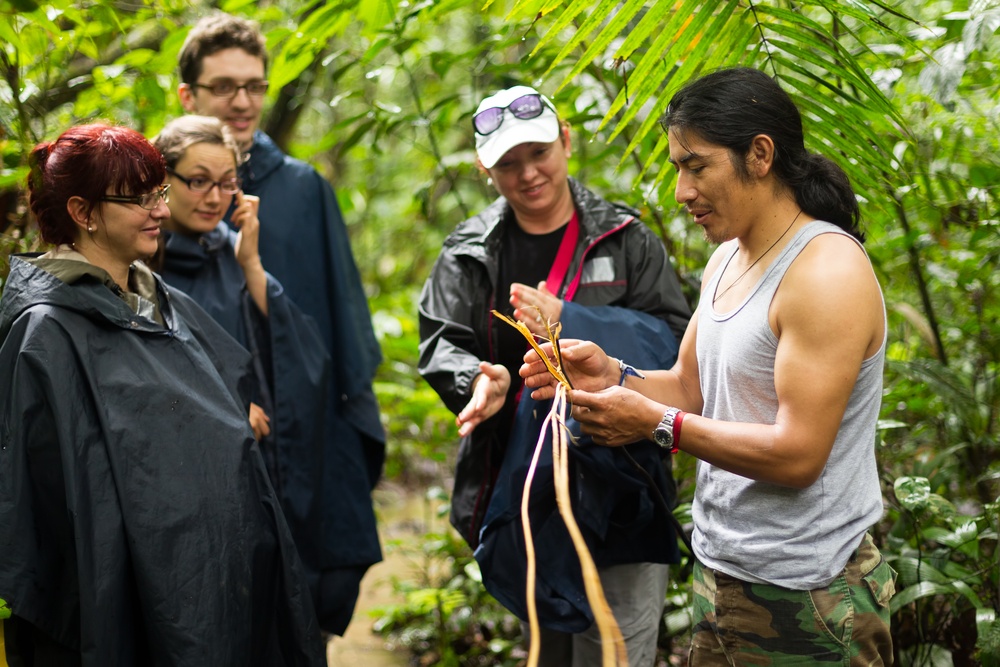 You can go about becoming a tour guide in highly varied ways. You can apply as an employee, independent contractor, or even start your own tour company.
Getting Hired as a Tour Guide
The most straightforward way of becoming a tour guide is to browse tour guide listings on local employment sites. For example, on any given day, Indeed.com advertises nearly 2,000 and sometimes more tour guide jobs all over the United States.
Working directly for a tour company is a great way to start as a tour guide. It allows you to get training and experience in the field on someone else's dime. You can learn a lot this way, not just how to be a tour guide, but how the overall market works.
Even if you decide to strike out on your own later, being trained and working as a tour guide will give you professional experience and contacts, all of which will be useful as your career progresses.
Becoming an Experience Host
If working for someone else is not for you, and you are not quite ready to set up your own business, you can consider being an independent contractor. As a contractor, you work on behalf of another company that assigns you leads or even tours.
This is an excellent middle path to becoming a tour guide, allowing you to taste a little of what it's like to be independent while still having the security of someone else finding customers for you.
You can take various routes to become an independent tour operator. One way is to become an Experience Host with Airbnb. As an Experience Host, you will guide guests on an activity that "goes beyond the typical tour or class." I've done this before with a local in Peru, and it was pretty awesome to walk the streets of my host's home town, tasting food from his favorite barbecue places and drinking at his local pub.
Being an Experience Host is an opportunity to craft a unique activity for your guests. You can take them surfing, teach them to make pizzas, show them how to build furniture, or even take them on a hiking excursion with rescue dogs.
You can also turn your cause into an "experience." For example, if you are into environmental sustainability, why not guide people on a wilderness excursion, while highlighting to your guests the need for good stewardship and conservation efforts?
You will not only love what you do and make money doing it but also contribute something positive to the world.
As an Experience Host, you do not need to allow guests to stay in your home.
Starting Your Own Tour Company
Starting your own enterprise is always difficult but can be more fulfilling than any other activity.
If you intend to start your own business, you will have some additional requirements, such as getting a business license. As a business owner, however, your profit potential is unlimited.
Starting your own company can be ideal if you live in a popular tourist destination. Marketing your services and finding customers is a lot easier in tourist locales.
How Much Money Can You Make as a Tour Guide?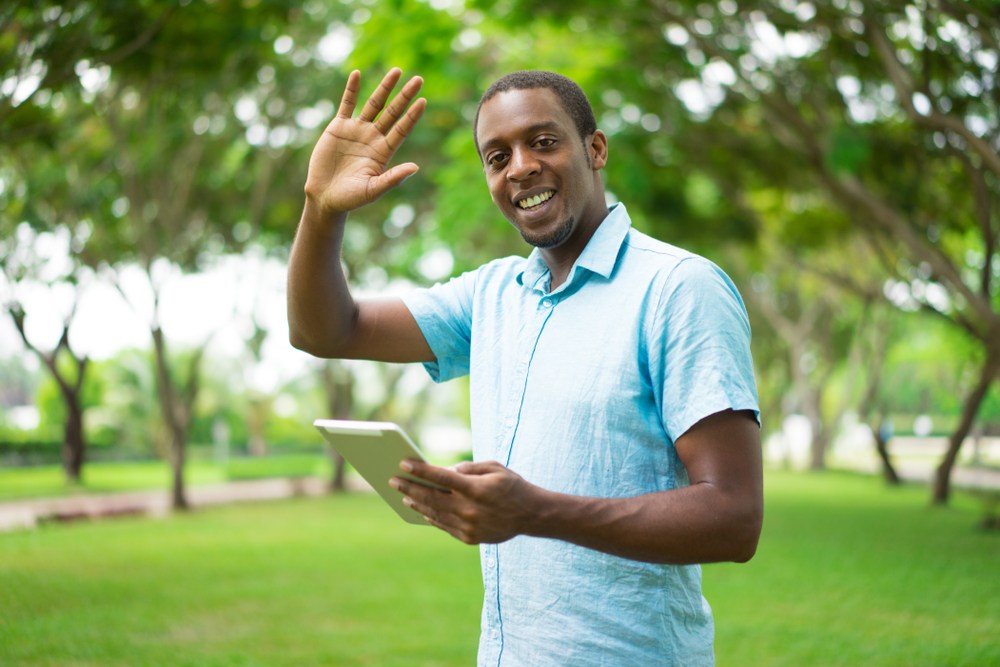 Working as an Employee
At the median wage of $14.16 per hour, you can make $283.20 working 20 hours per week as a part-time tour operator. Full-time at 40 hours per week, you can make $566.49. This adds up to annual wages of $29,457.48.
But your wages are only part of what you'll make as a tour guide. As a tippable professional, you can make significant additional income through tips.
Tour guides can make 10-20% per person for a tour. Assuming you take eight people on a five-hour walking tour who each paid $15 for the tour, you can make an additional $24, and even more if you deliver exceptional service.
If you make $24 extra per working day as a tour guide, tips can supplement your income by more than $6,240 per year, resulting in a total annual income of $35,697.48 or more.
Making Money as an Independent Contractor
Whether you get paid by the hour or the day, you can make good money as a guide. For example, you can earn $500 a day as a fishing guide.
One thing to keep in mind is that outdoor guides can't work every day of the year. Weather, seasonality, and even customer availability can impact the number of chargeable days you have in a year. If you plan to start a career as a wilderness guide or other outdoor outfitter, keep this in mind.
Independent Contractors such as Airbnb Experience Hosts
The amount of money you can make as an independent tour contractor depends on your charisma and how interesting you make your experience. For example, the median income for Airbnb Experience Hosts in 2019 was $2,500, but some people have made more than $150,000 per month.
Crafting a tour experience is much more art than science, and the more creative you are, the more money you can make.
Making Money as a Tour Startup
Entrepreneur Media reports that the startup costs for tour guide companies can be under $2,000 and can generate an after-expenses income of more than $50,000. To reach these heights and continue to grow your business, you must provide valuable experiences and continually market your business.
Partnering with the concierge desk in local hotels is an excellent way to get your business on the map without paying tons for advertising. Try bringing the concierge a cup of their favorite drink when you drop off your tour brochures. This tactic will undoubtedly help move you to the top of their most recommended tour operator list.
Related Questions
1. Are there professional tour guide associations I could join?
Joining a professional tour guide association can be a great way to get access to and share information about tour guiding best practices and other issues that will help you grow as a tour operator and put your business on the map. The National Federation of Tour Guide Associations has a list of member associations located throughout the country.
2. Could hosting a tour or experience help me build other businesses?
Absolutely. If you are a writer, an artist, a chef, a designer, or a photographer, consider building a tour or experience to promote your other businesses. If you're an author, make sure you have signed copies of your book on-hand to sell to your clients.
There are a lot of ways to make money online. Some are good, some not, but ALL of them are still just trading hours for dollars.
Starting your own affiliate website really is the best way to build passive income and "make money while you sleep". Affiliate websites earn income in every timezone, and can be instantly accessed by billions of smartphones across the globe!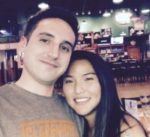 Nathaniell
What's up ladies and dudes! Great to finally meet you, and I hope you enjoyed this post. My name is Nathaniell and I'm the owner of One More Cup of Coffee. I started my first online business in 2010 promoting computer software and now I help newbies start their own businesses. Sign up for my #1 recommended training course and learn how to start your business for FREE!