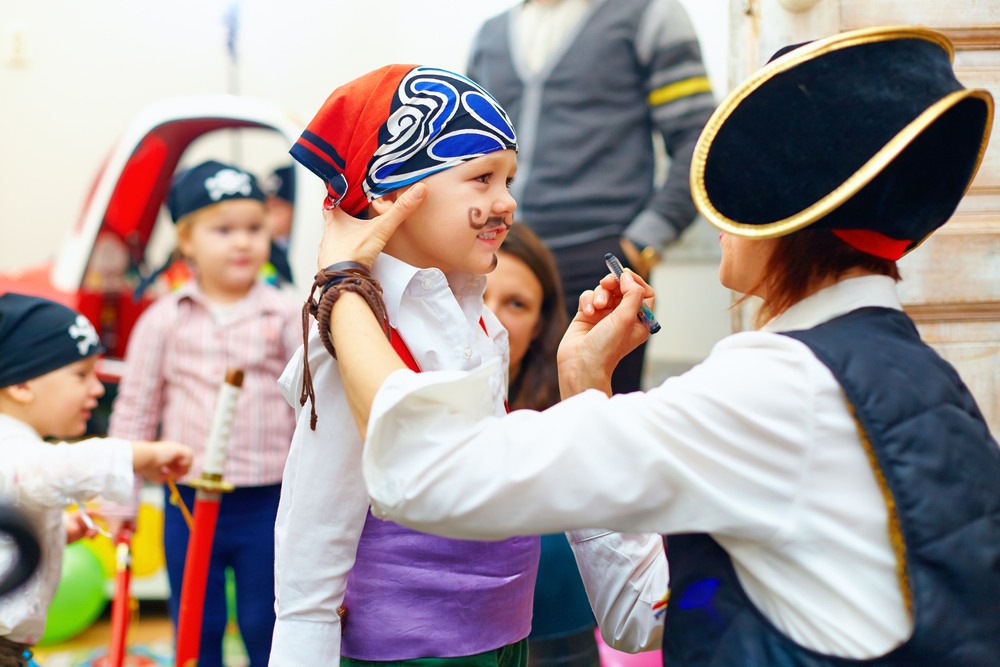 Children's entertainment is a booming business. Over the past few decades, children's parties have become an increasingly elaborate business, with some parents spending as much on children's parties as they do on weddings.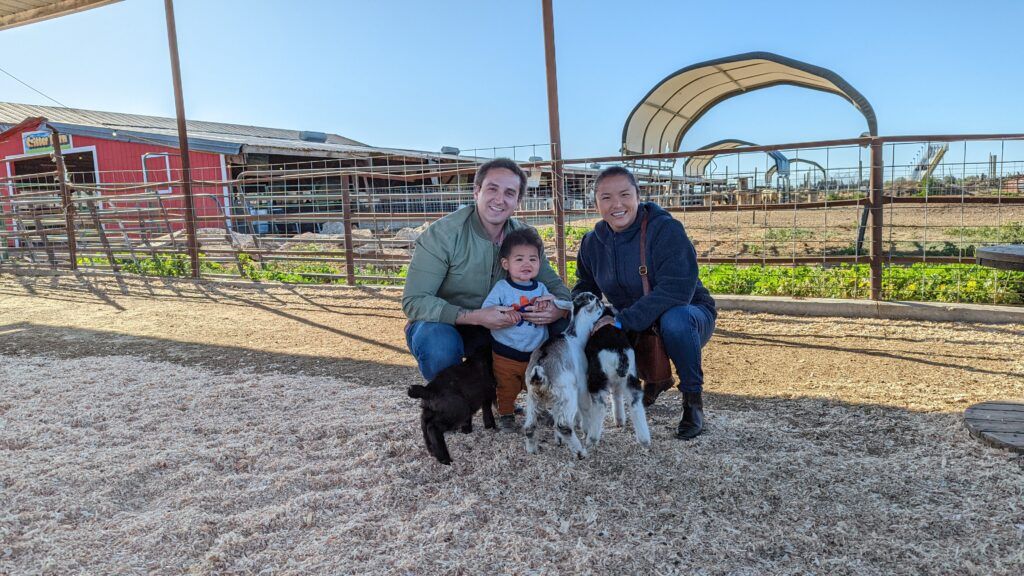 Are You Ready To Work Your Ass Off to Earn Your Lifestyle?
Are you tired of the daily grind? With a laptop and an internet connection I built a small website to generate income, and my life completely changed. Let me show you exactly how I've been doing it for more than 13 years.
The most significant party events for children are holiday and birthday parties. Why are children's party services doing so well? Simply put, parents want a professional, stress-free event experience. Hiring someone else to take care of the details removes the burden from parents.
Children's party planning is an excellent small business model. You don't have to be a magician or a clown or own a petting zoo to start your own children's party service. Anyone can find a niche in the children's party service field.
Children's party planning is a scalable business. You can start your party enterprise as a single-person business and expand into one with multiple employees that can host various events simultaneously.
Children are easy to entertain. You don't need a particular skill set to start a children's service business. All you need is patience and creativity. Ideally, you will have some experience working with children, but that isn't a necessity.
Can You Make Money Starting a Children's Party Service?
Children's party services can generate significant profit. On average, children's party entertainers make $60,146 per year, and by running your own business, you can make even more. Typical pay for children's party services exceeds $105 per hour.
Here are some questions to explore if you think you might want to start your own children's party service:
1. What kinds of children's party activities are popular?
2. What packages can you offer for children's parties?
3. What licenses and certifications do you need to be a children's party provider?
4. What are the costs of starting a children's party service?
5. What bottom-line profit can you make as a children's party planner?
What Kinds of Children's Party Activities Are Popular?
When thinking about children's party activities, what probably comes to mind are magicians, clowns, and ponies. While these classic activities are still popular on the children's party circuit, there are many more forms of entertainment you could offer.
Talent-Based Children's Entertainment
If you have a background in music, drama, art, or any other talent field, you may consider starting a single-person children's party service based around these talents. Here are some talent-based children's entertainment ideas:
Singer
Clown
Magician
Art classes/ caricatures
Puppet show
Comedy
While these are listed as "talent-based," note that delighting a crowd of young children is not nearly as tricky as pleasing a few adults.
You don't have to have a degree from Juilliard. If you can strum a tune on a guitar and teach yourself a few singalong children's songs (especially amusing ones), you can entertain a group of children all afternoon while their grateful parents look on from a comfortable distance.
Other Children's Party Activities
Then again, you don't have to have a particular talent other than the ability to show children a fun time. Here are some children's party activities that don't require artistic talent:
Outdoor movie
Mobile farm
Dance party
Spa party
Bouncy Castle
Waterslide
Face-painting
Scavenger hunt
Craft stations
Themed parties (Princess, Pirates, etc.)
How Long Do Children's Parties Last?
This will be up to the parents, but many birthday parties for younger kids last around two hours. Some parents might want you to be there for an hour, while others might want you for the whole two hours or even longer.
Usually, children's parties feature snacks or meals and desserts. And of course, there will be singing and cutting of the cake at birthday parties. How much you are involved in leading these activities is up to you and the parents.
You might be responsible for the whole party or just the entertainment. Make sure you understand expectations.
What Packages Can You Offer for Children's Party Services?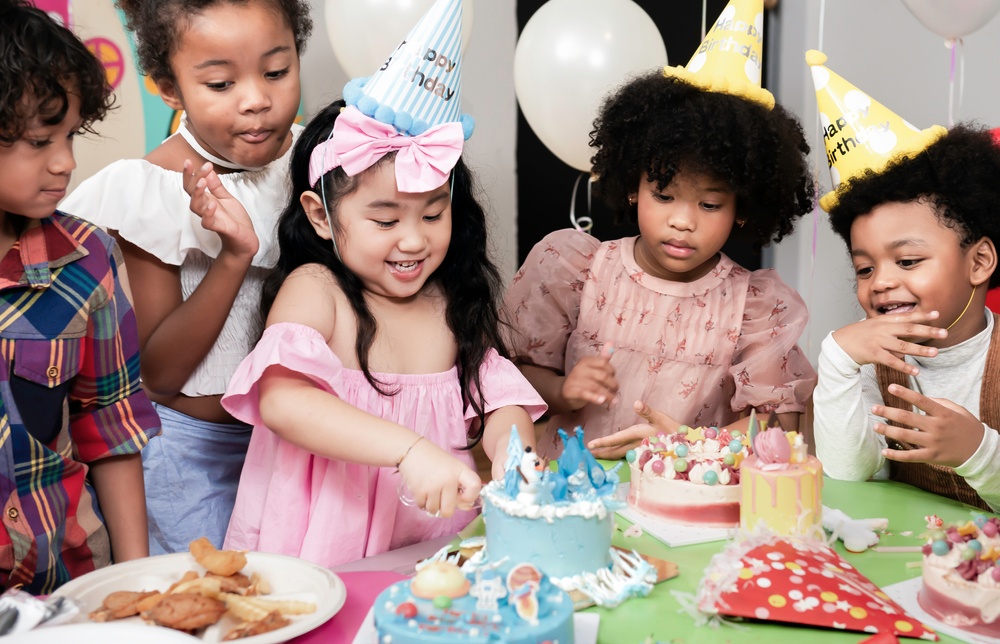 To start as a children's party provider, you need to decide what kind of packages you want to offer. You should have several different packages that combine different themes and costs.
Some people might not want to host children's parties at their own house, so you should scope out local event halls and be prepared to quote rental prices and your in-home rates.
Read on to find out some ideas of different packages you can offer.
Basic Party Packages
A basic party package can include the following:
Face-painting
Balloon animals (and flowers, hats, swords, etc.)
Games
Music
This package might be all someone is looking for in children's party services. Supplies for this package, including hypoallergenic face paint and balloons, are relatively cheap.
For games, you can lead kids in favorites like limbo, musical chairs, treasure/scavenger hunts, or themed games if you are having something like a princess or a pirate party. Most of these game supplies will be re-usable, though you might want to include small party favors as prizes.
You will probably need a computer and an indoor/outdoor speaker for music, which will be part of the equipment you bring to all your parties.
Intermediate Party Packages
An intermediate party package can include everything a basic party package has plus the following:
More formal entertainment, like a magic or comedy show or a musical singalong
Costumed character(s)
Cotton candy or popcorn machine
Advanced Party Packages
Advanced party packages can include everything the first two packages include, plus all or some of the following:
Cupcakes
Themed decorations
Plates and plasticware
Drinks
Elaborate themed multi-tiered cakes
Linen, runners, centerpieces
Snowcone or ice cream machine
Think of a basic party as relatively stripped-down, with an intermediate package including everything but the meal and cake. An advanced package would be a complete all-in-one package, and the only thing that parents would have to acquire separately would be the meal (if they choose to serve one).
These three packages are just ideas of what you should be prepared to offer as a children's party planner. You can offer as many packages as you like or go with these basic three and include add-on services.
You can buy themed tableware, party favors, and balloons from online party suppliers like Wholesale Party Supplies. This is also an excellent resource for ideas on what kind of themes you can offer as part of your services.
What Licenses and Certifications Do You Need to Be a Children's Party Provider?

Licenses and certifications fall into two categories: those that are mandatory to have and those that are nice to have.
Mandatory Requirements
You probably need a business license to operate your children's party service. These are issued at the state or municipality level, so check with your town hall online or in-person to see if you need a business license and how to apply.
Children's party businesses should be covered by liability insurance. You may have to have liability insurance to get a business license depending on where you live, or you may not. Still, regardless, you should not consider operating a children's party service without liability insurance. Injuries, illnesses, and damages can all stem from children's party activities, and you need to protect your personal and business assets from these claims.
When you apply for your business license as a children's entertainment provider, ask what other mandatory requirements there might be for your specific area.
Other Certifications
Getting certified as a children's party planner will not only help you develop a great business, but it is also something you can advertise to your would-be clients.
New Skills Academy offers a Children's Party Planner course and certification for only $100. This course has a 4.9/5.0 Trustpilot rating, and you get lifetime access. This course not only offers access to classes on party planning theory but also teaches you the following:
Balloon modeling
Face painting
Bouncy Castles safety
Learning to deal with difficult children
Spa parties, pirate parties, princess parties
Across the U.S., there is proposed legislation that people working with children, including party service providers, should undergo criminal background checks. You should consider implementing this into your business even if not required where you are.
You should do this for any employees you hire, and even if you know your criminal history is clear, you should consider undergoing the process yourself. You can talk to your local or state police department about this or you can work with a criminal background check service provider like Sterling.
What Are the Costs of Starting a Children's Party Service?

The costs of a children's party service will include all the equipment you need to get started, plus your licenses and certification.
Startup Costs
Here are the startup costs you will likely incur if you are starting your own children's party service:
Portable outdoor speaker system: $500-$1,000
Costumes for entertainers (if used): $200-$500
Business licenses: $15-$400
Liability Insurance: $240-$1,600
Chairs and Tables, if needed: $100-$500
Children's Party Planner course: $100
Cotton candy machine, if needed, like this one: $300
Outdoor children's games: $200-$1,000
According to your services, you may not buy everything on your list, and you may purchase even more. Expect to spend between $1,255 and $5,400 to get the equipment on this list.
Marketing Expenses
Other discretionary expenses will be marketing, such as a website and rudimentary advertising services. You can estimate you will spend at least $200 to mount your own stripped-down marketing campaign.
The marketing expenses cover website hosting, a rudimentary SEO plan, and flyers. A website with basic marketing analytics and a website builder at GoDaddy costs $6.99 per month and you can add a rudimentary SEO optimizer like AISEO Basic to increase traffic to your site for $50-$100 per year. That leaves $16-$66 for flyers to post on local bulletin boards.
You can also do your own marketing for free using social media sites like Facebook and Instagram. Consider throwing a children's party for a friend or family member to get photos of your services you can then post.
What Bottom-Line Profit Can You Make Starting Your Own Children's Party Service?

You can figure out your bottom-line profit by subtracting your expenses from your revenue.
Expected Expenses
For a basic party package that includes 10-15 children, expect your variable costs to run $35-$45. These costs include simple party favors, face paint, balloons, other small items, and transportation expenses.
For an intermediate party package that includes 10-15 children, expect your variable costs to run $50-$70. These costs might consist of everything the basic package has plus the cost of running the cotton candy/popcorn machine and more robust party favors.
For an advanced party package that includes everything, including a cake, your variable costs for a party for 10-15 children could be $150-$300, and possibly more if the parents purchased significant add-on services.
Expected Revenue
How much you charge for your packages will depend on your services, but you can use this cost guide from Hire Rush to get an idea of the average prices paid for different services. Note that these costs are for entertainment only, so you need to price your variable costs for the supplies you will be using.
Here is how you can price your children's party service packages:
Price your basic package at $75-$125 per hour
Price your intermediate package at $150-$200 per hour
Price your advanced package at $250-$300 per hour, plus add-ons
You need to research your local market to ensure that these prices are within industry standards.
Expected Profit
So exactly how much can you make for your children's party service business? For our profit model, we made the following assumptions:
You incur $5,400 in startup equipment costs (which will allow you to offer all packages)
You pay $200 annually in marketing and website services
You provide services for 180 children's parties per year (three per weekend, more in the summer and holidays) at two hours each
Your packages were evenly divided between basic, intermediate, and advanced packages in the mid-range of the price points we suggested above
Your packages were in the mid-range of the variable costs we suggested
Then your total first-year profits would be:
60($200 – $40) + 60($350 – $60) + 60($550 – $225) – $5,400 – $200 = $34,900.
This conservative estimate is based on pursuing this business as a part-time side gig. As you build your business or pursue it full-time, you should be able to double this profit to $70,000 or more on an annual basis.
Related Questions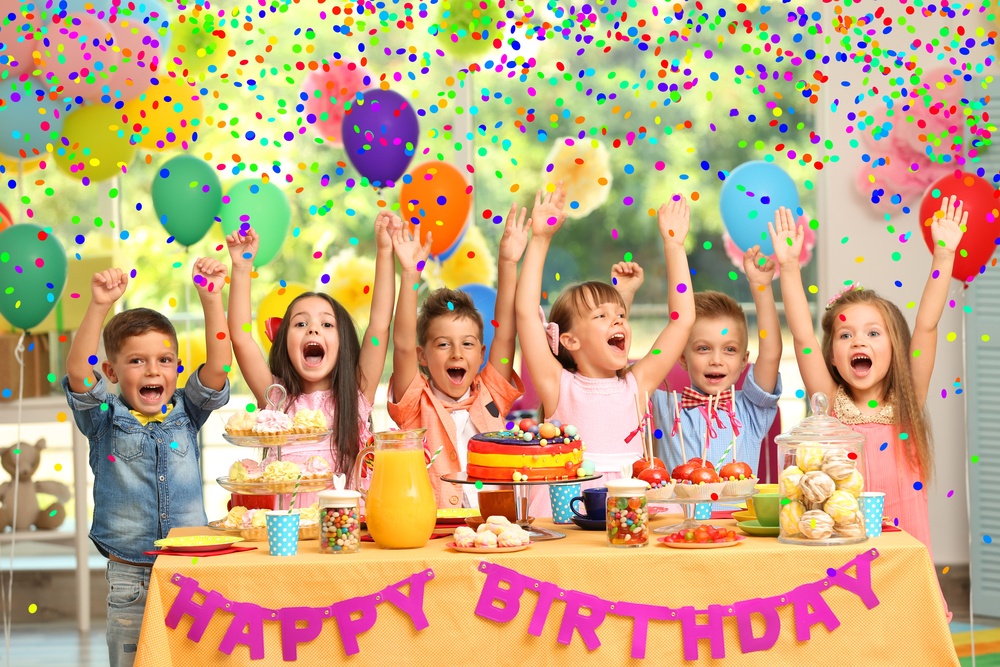 1. Are there professional organizations I can join as a children's party service provider?
Depending on what type of entertainment you offer, you can join professional artists' organizations that will help you network and drive your sales. Magicians, for example, can join the Society of American Magicians, and there are tons of clown and musician organizations you can join.
2. How much are parents willing to pay for children's birthday parties?
Believe it or not, some parents are willing to pay more than $50,000 to host their children's parties. These are way deeper pockets than your average customer is likely to have, but you should consider marketing at least some high-end services if there is a demand in your area.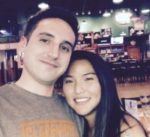 Nathaniell
What's up ladies and dudes! Great to finally meet you, and I hope you enjoyed this post. My name is Nathaniell and I'm the owner of One More Cup of Coffee. I started my first online business in 2010 promoting computer software and now I help newbies start their own businesses. Sign up for my #1 recommended training course and learn how to start your business for FREE!