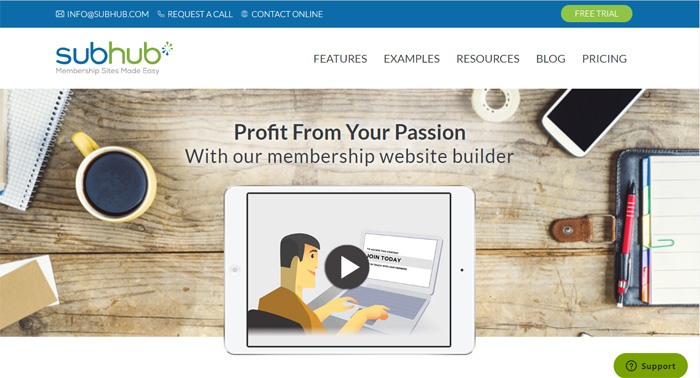 I found this website while researching the best ways to build a subscription site. Subscription websites are an awesome way to monetize your internet following. But believe it or not, they can actually be a bit difficult to build… especially if you aren't necessarily 'tech savvy.' So can you really make money with Subhub.com?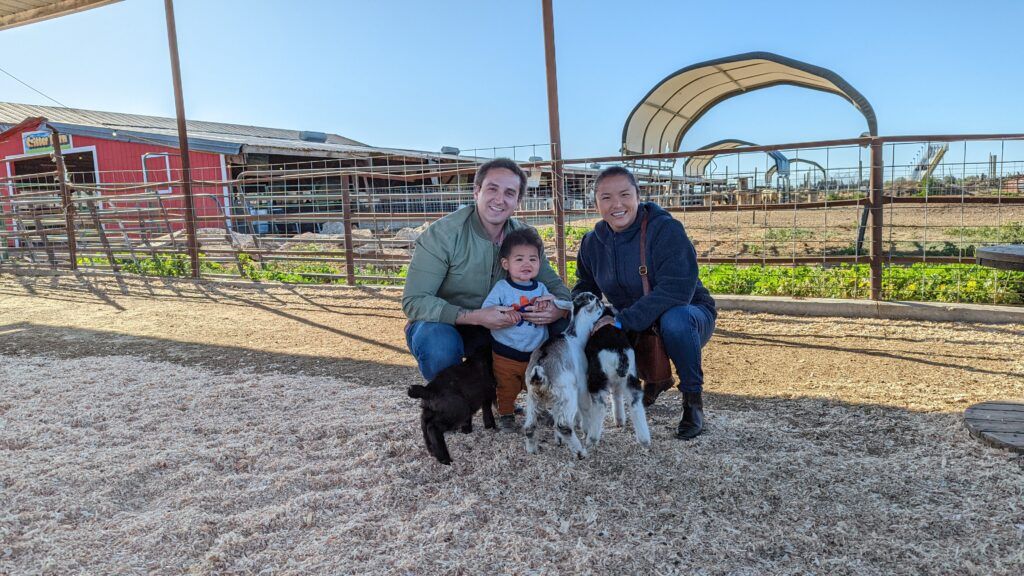 Are You Ready To Work Your Ass Off to Earn Your Lifestyle?
Are you tired of the daily grind? With a laptop and an internet connection I built a small website to generate income, and my life completely changed. Let me show you exactly how I've been doing it for more than 13 years.
Let's take a closer look.
Making Money With Subhub.com
First of all, let's get the easy stuff out of the way. What is Subhub.com?
Simply put, Subhub.com offers you an all-in-one membership website builder.
Think of it as being a little bit like Wix.com, except that they specialize in providing you with the tools you need to build a membership website. Also, it is a bit more expensive—but we will get to that in a minute.
Why Bother With A Membership Website?
This is a fair question, and I want to address it before we move on and talk about the actual upsides and downsides to this service.
Having the ability to build and manage your own membership website can actually be really powerful, depending on what you are trying to do.
There are actually a lot of platforms that offer specific membership-type structures, and there are also services that utilize multiple platforms to help you offer subscriptions and/or memberships to your followers.
But this website builder focuses on something just a little bit different. They give you access to their website builder, allowing you to build your own membership website exactly the way you want it.
I will admit that this was a far-out idea to me when I first came across it. In one sense, I almost felt like there are enough membership/subscription platforms out there (think Patreon).
But I also know that running and managing your own membership website could be very powerful, economical, and healthy for your bottom line.
Imagine not only gaining the ability to charge for subscription-based access to your content, but also to customize exactly how you share that content and manage it, all with one easy-to-use platform.
It's honestly a pretty awesome idea, and is basically exactly what Subhub.com is offering.
How Much Can You Earn On Subhub.com?
As you can see, there are a number of ways to actually earn money through Subhub.com.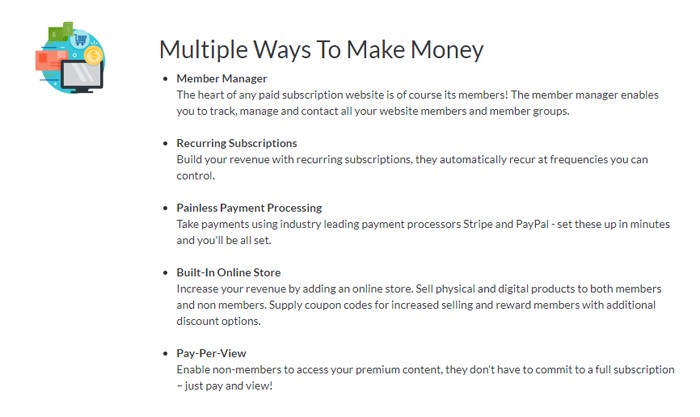 You can manage memberships and subscriptions, build revenue with recurring subscriptions, and even offer pay per view content. You also have the option to build a store into your website.
The amount of money that you could earn on a site like this all really depends on a number of different factors.
How relevant is your material? Are you marketing your website correctly online? How many subscribers or followers do you have? How popular is your topic? How is it priced? What is your conversion rate?
This mixture of variables would most likely determine what you would be earning… but also keep in mind that earnings would likely scale with your audience. The larger your audience becomes, the more likely it will be that you will sell subscriptions and gain paying members.
There is actually no real 'cap' on earnings through a site like this. But you will probably not make 'fast cash' by quickly setting up a Subhub.com website either.
Subscription websites like this require time and effort to get started. You have to build a following, but you also have to nurture it and give them a reason to subscribe to you.
Obvious examples of people who could likely earn substantial profits from a site like this include popular YouTubers, influencers, social media celebrities, and people who are not only knowledgeable, but also well-liked and followed by the public.
But still… with that being said, anyone could end up being an influencer in their chosen niche if they just put some elbow grease into it. All it takes is effort.
You may end up doing a lot of work for very little pay in the beginning, but this can expand as you get better at what you do and find better ways to attract audience members.
How Much Does It Cost To Use Subhub.com?
Most website builders cost something to use, and Subhub.com is no exception. It is true that they offer an incredible amount of value, but it is also true that they are a bit more expensive coming out of the gate than some other options.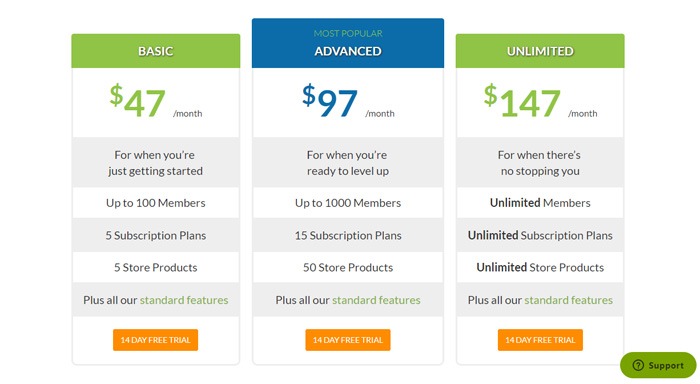 First of all, Subhub.com charges by the month. This is both good and bad, for slightly different reasons.
It is good because, in the long run, it does not cut into your profits as much as services like Patreon, which charges a percentage of your subscription earnings instead of monthly fees.
But the bad part is that this can make Subhub.com a bit expensive to get started with. It is free to set up a Patreon account, and while you can get a free trial on Subhub.com, you will end up paying at least $47 a month to use the service.
Additional good news is that this price will get you started with all of their standard features. But the bad news is that this only supports you up to 100 members.
If your membership grows beyond that, you will have to switch to a more affordable plan.
But there is also good news on top of that. Even if you are only charging $2 per month for subscriptions, you will be earning $200 per month when you fill up your basic account—making it a lot easier to upgrade, as your site will pretty much be paying for itself.
So yeah. That is a pretty awesome thing.
As you can see, it really all comes down to this. Can you get subscribers? Can you win followers and sell subscriptions? If you can, this website builder could be a game-changer for you.
Other Notable Features To Look At On Subhub.com
You also get a lot of tools for the amount of money you pay for Subhub.com. Here are just a few.
Foster a community and host live Q&A sessions
Integrate online stores
Integrate third party sites like PayPal for payment processing
Customize templates and create your website without being required to code
24/7 website monitoring. This protects you from all kinds of things, from database issues to server outages, to bot attacks
The ability to run multiple membership plans at the same time. Have a basic subscription, a premium subscription, a special audience subscription, etc. Whatever works best for your platform!
You can also use your domain name if you wish. Plus, all Subhub.com websites are fully hosted. You won't need to buy extra hosting or anything like that… which adds a lot of value to the package.
As you can see, Subhub.com actually offers a lot for the money.
My Personal Feelings About Subhub.com
I actually really liked this site, for a lot of reasons.
First of all, I love the idea of being able to sell subscriptions… especially if you are offering lessons, guides, or some other kind of information that people would be likely to want to gain access to.
If you are knowledgeable and passionate about a topic, then you might be surprised to learn who in the world would be willing to pay to learn what you have to teach them!
Plus, as your content gets better, you will likely get even more audience members—which is awesome!
Secondly, I love how everything you need to build a profitable subscription platform can be found in one place here.
I love how many tools they offer, the fact that they offer a complete site builder, and that you get hosting included at no additional charge. All of these things can add up, so Subhub.com is offering a lot of value for the money with these elements.
And third, I love the fact that Subhub.com charges a monthly fee instead of a percentage of your subscription earnings. Yes, this might make it less accessible to someone with zero startup capital—but at the same time, it really saves money in the long run when you compare it to services like Patreon.
Don't get me wrong, Patreon is time-tested and fantastic. But, Subhub.com offers something a bit different, and could be considered an alternative.
The downsides to Subhub.com are pretty minimal. If you are thinking of using it as a quick-cash-side-hustle, you might want to rethink your strategy, because that is not what Subhub.com is about.
Subhub can allow you to build a subscription platform, but also keep in mind that you are going to have to market and sell that platform. This is obviously not a criticism of SubHub itself, but rather, something that is important to realize if you are thinking of trying to earn revenue from it.
But at the end of the day, I actually liked this one. Two thumbs up! It might not make you rich, but it can certainly get you started in the right direction if you want to leverage your knowledge, skills, or exclusive content for money.
Our Final Opinion Of Subhub.com
Should you sign up and build your own subscription based website?
There are a lot of ways to make money online. Some are good, some not, but ALL of them are still just trading hours for dollars.
Starting your own affiliate website really is the best way to build passive income and "make money while you sleep". Affiliate websites earn income in every timezone, and can be instantly accessed by billions of smartphones across the globe!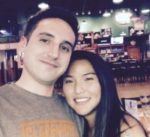 Nathaniell
What's up ladies and dudes! Great to finally meet you, and I hope you enjoyed this post. My name is Nathaniell and I'm the owner of One More Cup of Coffee. I started my first online business in 2010 promoting computer software and now I help newbies start their own businesses. Sign up for my #1 recommended training course and learn how to start your business for FREE!