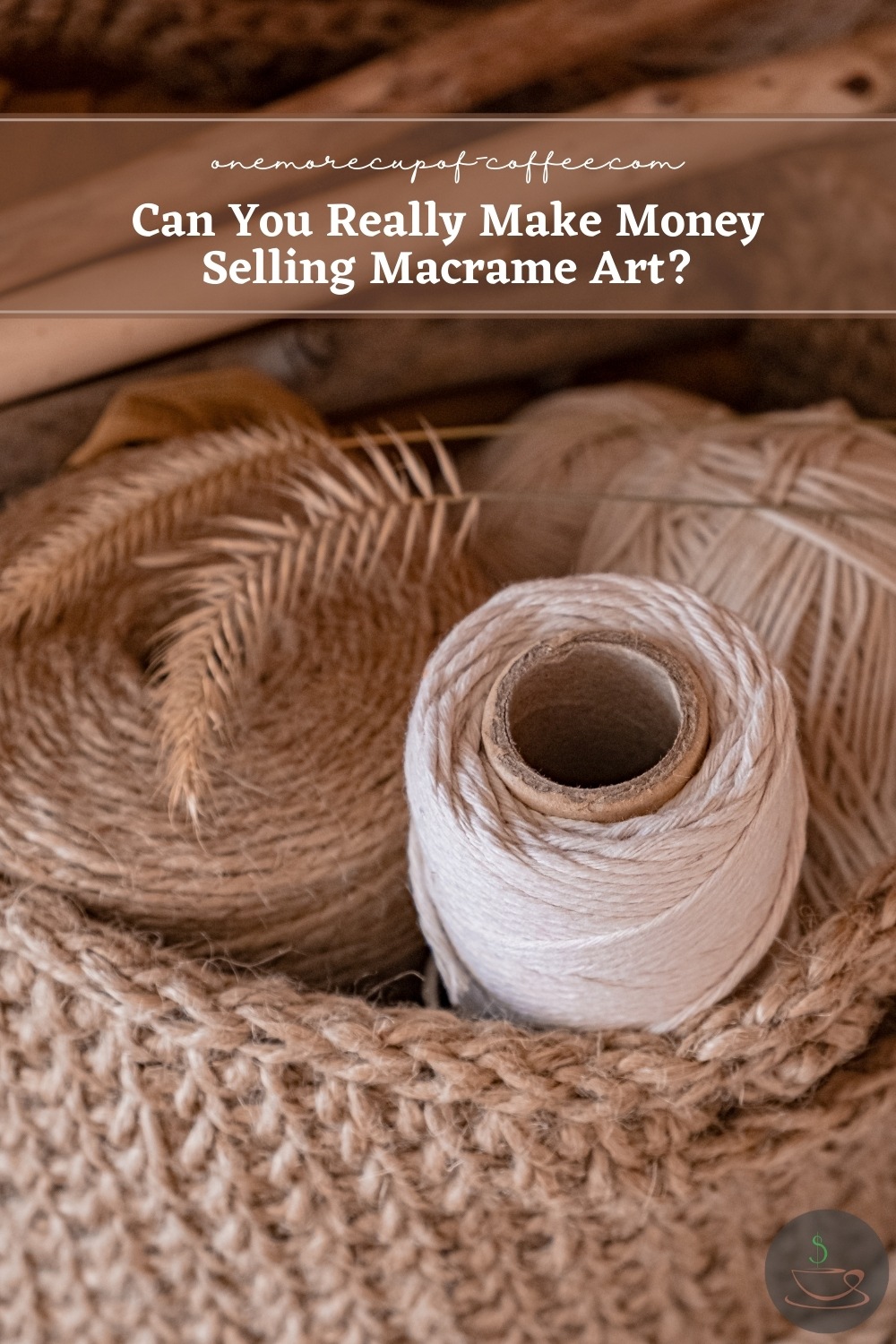 In recent years, macrame became one of the most popular crafts to make and sell. But can you really make money with your own macrame business?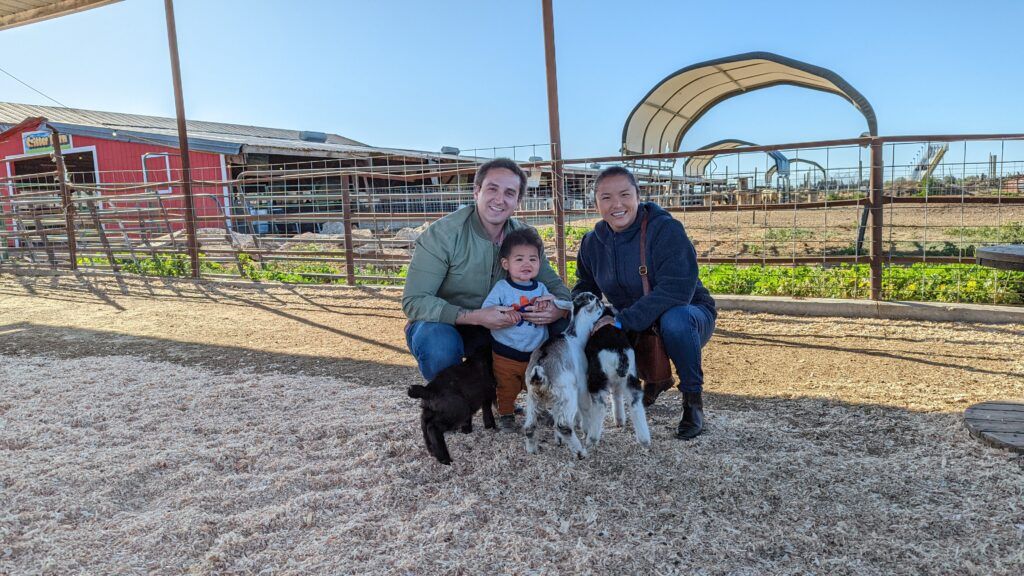 Are You Ready To Work Your Ass Off to Earn Your Lifestyle?
Are you tired of the daily grind? With a laptop and an internet connection I built a small website to generate income, and my life completely changed. Let me show you exactly how I've been doing it for more than 13 years.
Macrame art exploded in popularity because it's fairly easy to make and is so versatile. With just a few yards of rope and a few repetitive macrame knots, you can make all types of art such plant hangers, wall hangings, rugs, ornaments, hanging chairs, belts, fringe, and even jewelry.
With a mountain of possibilities, there is a lot of room for creativity. There are many online shop owners on Etsy who are selling macrame art in conjunction with other products.
But could you make a living from selling macrame art on its own? What are the costs and does macrame sell well? We'll answer all that and more down below. Here's how you can potentially make money selling macrame online.
Can You Make Money Selling Macrame Art?
Yes, you can make money selling macrame art online through marketplaces such as Etsy, Amazon Handmade, or even your own Shopify store. The question is, however, is it profitable enough that you can only do that? And if so, how much are we talking?
To get to that, first let's discuss what's the investment cost of starting a macrame business.
Materials
Fortunately, you don't need much in the way of materials when it comes to making macrame. You need to select the proper type of rope, according to its thickness for your project. Prices for macrame rolls vary, but you can mostly find them priced anywhere between $10-25 USD per roll.
If you're working on a small project, one roll (or about 100 ft) should be plenty. So, a pretty small investment if you're making something simple like a wall hanger. If you need extra materials, however, like a potted plant, then that will be an extra investment you need to make.
Fees
When it comes to starting an online store, fees are always involved. Etsy and its alternatives usually charge around a 4-5% transaction fee or more. Don't forget about packaging and shipping costs as well.
Time Commitment
The biggest concern as to whether or not you can be profitable with a macrame business is how much time it takes to create one product. Macrame takes patience and lots of practice to master. Meaning, you're likely to spend a lot of time on your first projects (more than average) which might reduce your earning rate per hour worked.
For example, if it takes 1 hour to make a small wall hanger and you price it at $14.99 on your store, after fees and shipping, how much are you profiting per hour? Chances are, it's less than you think.
Competition
Another factor to consider is competition and trends. The macrame fad is still ongoing, but it's certainly less of a craze now than what is used to be. Not to mention, since anyone can quickly learn to make macrame projects, the market is fairly saturated.
In this case, making your macrame business profitable means making it stand out from the crowd.
All that said, there's no doubt that you can be profitable with any business – even macrame. It all depends on what your financial goals and expectations are, what you make, and how you market your product.
In the below video, YouTuber Kreena Desai shares how she started her macrame business online and began selling handmade macrame keychains and coasters.
Does Macrame Sell Well?
Macrame does sell exceptionally well, especially when there's a resurgence in the trends. The boho-chic design of macrame is popular among millennials and young entrepreneurs especially.
Not everyone is so confident about its reoccurring profitability, however. Real Simple magazine even went as far as stating, "handwoven wall hangings, bohemian hanging chairs, and hanging planters all had their moment in 2019" and that this decor trend would eventually taper over in 2020.
But, from what we can see, macrame is still going strong. This could be because there are so many ways to get creative with macrame. Sure, wall hangings might be a bit lackluster nowadays. But what about complex macrame tapestries or creative hanging shelves?
That said, here are a few more ideas of what macrame crafts you can sell to make money online.
Macrame Crafts To Sell
We've already mentioned the macrame staples like plant hangers and wall hangings, so what else can you sell using simple macrame rope and your own creativity?
Here are handful of ideas of what you can make with macrame that you might not have considered before.
Ukulele hangers
Dolls
Baby swings
Cat beds
Feathers & moon catchers
Hammocks
Sun umbrellas
Chairs
Hanging shelves
Earrings, bracelets
Belts
Rainbow crafts
Table runners, placemats
You could even make a business out of macrame by just selling the materials required to make macrame art.
For even more ideas, check out the below YouTube video by Julia who shares the macrame creations that she sells on Etsy.
Examples of Macrame Sellers
To get an even better idea of what you can sell with macrame art, here are a couple of examples of macrame business owners to take note of.
Example 1: The Knotty Bird
The Knotty Bird is a fibre art studio owned by Chris from California. She's had nearly 10,000 sales on Etsy since 2018 and also has her own Shopify store. Chris sells a complete range of fibre art supplies as well as handmade macrame creations. Her hangers sell for over $100 and her macrame materials (i.e. various rolls and kits) up to $50. Most of her sales seem to be coming from her material inventory.
Example 2: HappiLeeKnots
HappiLeeKnots is an Etsy shop owned by Michelle Lee, a stay-at-home mom from Missouri who makes macrame gifts and decor such as boho earrings, custom baby milestone markers, and she also sells macrame rope rolls (the same brand as the above example – Bobbiny). Her most popular item is her bohemian earrings, which she sells for $16.00 plus shipping. She's had over 5,000 sales since 2019.
As we can see from these sellers, it's possible to sell macrame art online and make a profit, but it's not without its challenges.
These business owners aren't just selling their macrame creations, but material as well. You might consider that if you want to start a macrame art business that you need to act as both supplier and artist.
It's also hard to decipher just how profitable they are. As in, whether or not their online businesses generate a full-time income or just enough to be considered a side hustle.
Where To Sell Macrame Art
As for where to sell your macrame art, the most obvious places will be via online marketplaces that cater to the handmade market.
Online Marketplaces
Etsy is often the first choice, but there are a dozen of Etsy alternatives to consider as well such as Amazon Handmade, ArtFire, Zibbet, and A.C. Moore Marketplace.
Each one will have their pros and cons, but are all ideal places to sell handmade macrame art. Many of them have free trials or low monthly start-up fees, so you can test which marketplace is most profitable for you.
Even so, and despite becoming under fire in recent years for their increasing fees, Etsy is still one of the best online marketplaces to sell macrame because it has one of the largest audiences (for those types of crafts) in the world.
You may also consider starting your own blog or YouTube, or even a branded Shopify store. But do consider that, with this option, you will need to build your audience yourself through strong branding and marketing, whereas with marketplaces the audience already exists for you.
Direct In-Person
Beyond the online world of possibilities, don't overlook the money-making potential of selling your macrame creations in person at places like craft markets and trade shows.
Oftentimes, such places can explode your sales as people can get up close and personal with your art and visualize it displayed in their own homes.
The more you combine your efforts and sell across multiple platforms, the better chance you have at increasing your profits.
Is A Macrame Business Profitable?
Many people think macrame is dead. That selling solely macrame no longer pays the bills. But considering that macrame has had several surges in popularity, who's to say it won't happen again?
Even though macrame is a trend, after all, doesn't mean that you can't still make a profit from it. How much profit? Well, that depends on what type of macrame product you choose to sell, where you sell it, and how many sales you can generate.
Should you decide to start your own macrame business online, don't forget to consider as well how much time investment you spend on making these macrame projects, and price yourself accordingly so you're making this endeavor worthwhile.
Macrame businesses can be profitable, as we've seen in the examples above. If you aren't ready to take the plunge, consider starting small and testing the market first.
Make keychains, coasters, or macrame rainbows to see if there's any interest out there. If you find that there is, then you can start investing in more material to begin working on larger, high-ticket projects such as elaborate dyed and fringed wall tapestries.
There are a lot of ways to make money online. Some are good, some not, but ALL of them are still just trading hours for dollars.
Starting your own affiliate website really is the best way to build passive income and "make money while you sleep". Affiliate websites earn income in every timezone, and can be instantly accessed by billions of smartphones across the globe!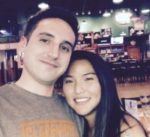 Nathaniell
What's up ladies and dudes! Great to finally meet you, and I hope you enjoyed this post. My name is Nathaniell and I'm the owner of One More Cup of Coffee. I started my first online business in 2010 promoting computer software and now I help newbies start their own businesses. Sign up for my #1 recommended training course and learn how to start your business for FREE!