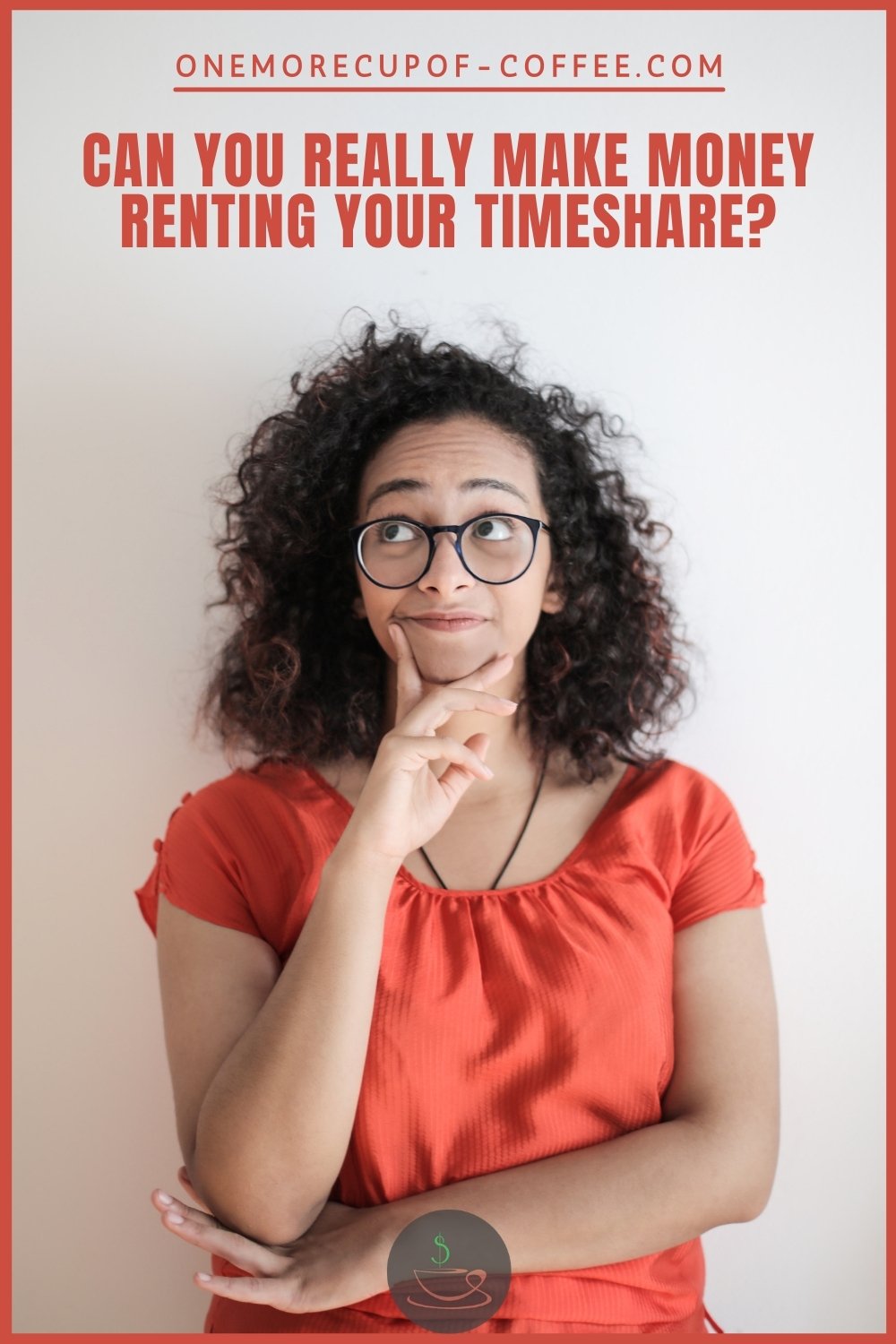 So you've just invested a chunk of money into a vacation property and are now wondering if you can really make money renting your timeshare.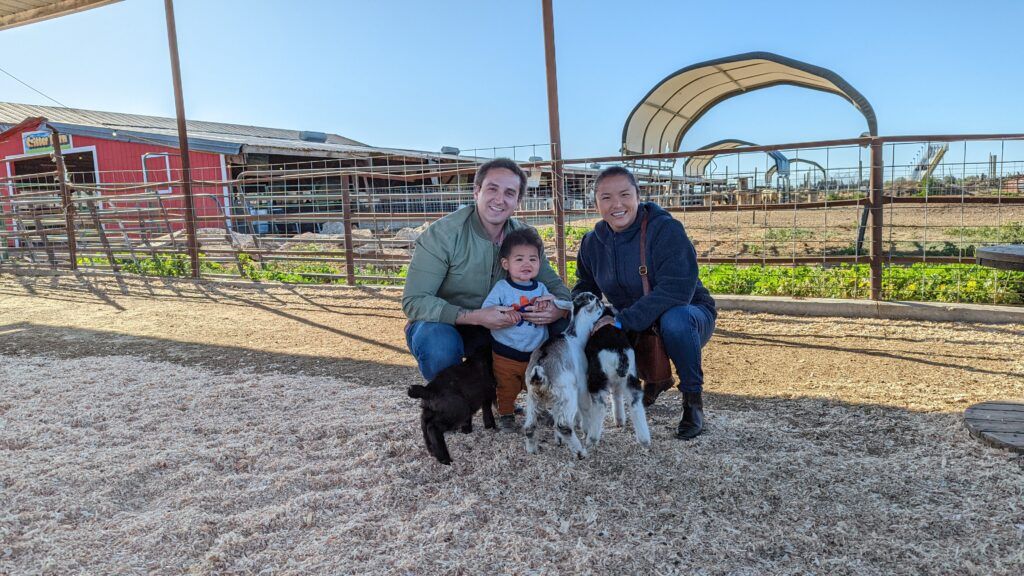 Are You Ready To Work Your Ass Off to Earn Your Lifestyle?
Are you tired of the daily grind? With a laptop and an internet connection I built a small website to generate income, and my life completely changed. Let me show you exactly how I've been doing it for more than 13 years.
Well, you wouldn't be the only one! Figures from the American Resort Development Association (ARDA) estimate that the U.S timeshare industry generates $10.5 billion per year, with over 9.9 million households owning at least one timeshare rental.
According to ARDA, that makes the timeshare industry even bigger than the Major Baseball League and music industries which are estimated to generate 8 and 9 million US dollars, respectively.
That said, is there money to be made by renting out your timeshare rental? Is it possible to make passive income with it? Let's find out below.
Can You Really Make Money Renting Your Timeshare?
With such a large market, there's no doubt that there's money to be made in the timeshare industry. But for who? As a timeshare owner, how much of that money do you actually get?
First, let's consider what a timeshare actually means. Timeshares are essentially a property (i.e. vacation rental or resort) in a popular vacation destination that is divided among property owners, each with rights of usage. Typically, each owner or renter is allotted a specific amount of time (usually only 1-2 weeks) during which they can either use the property for their own personal interest or rent it out.
Considering that timeshares normally have limited time allowance, is it at all profitable? That depends on a variety of factors, such as:
Type of timeshare rental
Allotted time
Annual maintenance costs
Rentability
There are different types of timeshare ownership that are possible. You can either have normal timeshare ownership, with fixed, floating, and fractional contracts, or use a points-based system in which timeshare owners purchase a bundle of points within a vacation club membership such as Disney Vacation Club.
Essentially, the points-based model acts as a type of virtual vacation currency that saves the owner money when booking vacations with the network. So Disney lovers could potentially save money on future Disney vacations with a point-based timeshare rental.
For typical timeshare rentals, you can either choose set dates or flexible dates – these are often referred to as "fixed" or "floating" weeks.
Fixed dates during peak season in a particular destination could mean a high chance of rentability with an attractive price/night rate. Floating weeks, on the other hand, are not fixed and can vary each year, so it might fall during a popular vacation week in summer or an off-season week in the dead of winter.
Then there is fractional ownership, which in some cases, may allow rental rights for longer periods of time (i.e. 4-12 weeks). In this case, if you are able to rent out your timeshare for you will undoubtedly earn more money.
Bottomline: Timeshare rentals are meant to be primarily used by the property shareholder. It is more of a way to invest in one's own vacations rather than be made into a profitable passive income business. Nevertheless, some people still are able to make money renting our their timeshares, even for 1-2 weeks per year, in order to cut down on investment and maintenance costs.
How To Rent Your Timeshare on Airbnb & VRBO
Luckily, for most timeshare agreements, there is no clause stipulating that you cannot rent out your timeshare on Airbnb or VRBO.
Airbnb
For Airbnb, you can simply list your timeshare (i.e. condo, resort, etc) as if it were a sub-category of a hotel. As a host, you would be subject to a 3% service fee. But accordingly to Airbnb policies, hotels are required to pay a 14-16% host-only fee (meaning no service fee is paid by guests).
The only questionable outcome with putting your timeshare on Airbnb is how you will monitor the state of the property without being present. The resort in question would also likely need to collect debit/credit card details upon check-in (if it is that type of timeshare property).
If you don't plan on outsourcing someone to micro manage (i.e. cleaning, changing sheets, check-in/out, etc) your property for the 1-2 weeks you list it on Airbnb, it could be difficult to see this through.
VRBO
Similar to Airbnb, but there are more options when it comes to the type of rental properties they offer. According to VRBO's website, timeshare rentals are allowed but only if "they are owned by an individual timeshare owner and are for a single specific location." They also state that the listing doesn't need to be available for the year, which would make sense in this case.
As for the fees, VRBO charges a 5% commission charged on the total rental amount including fees (i.e. pets, cleaning) and additional costs. There is also a 3% payment processing fee on the total payment including taxes and damage deposits paid by the traveler.
Best Timeshare Listing Platforms
Although Airbnb and VRBO are the most popular choice when exploring renting out your timeshare, there are a few dedicated platforms that could assist you with any special circumstances.
Plus, most come with insurance, little fees, and an audience that is specifically looking for timeshare rentals in popular destinations such as Aruba, Mexico, Disney World, Hawaii, Arizona, etc.
Koala
Koala is one of the leading websites that connect vacationers with timeshare owners. You can become a host on Koala easily and affordably thanks to their $0 listing fee.
All you need to do to get started with Koala is 1. set up an account (using Facebook or email), 2. enter your reservation details, such as date, unit type, reservation number, and location (that is eligible for third-party rental), and 3. choose your price and cancellation policy.
When you create your listing, you will need to choose among which brands you are part owner of (i.e. Club Wyndham, Marriott Vacation Club, Divi Resorts, etc). Next, you will choose whether you will create a listing with fixed weeks or floating weeks/points.
You set the price and Koala takes care of the rest, including creating the listing complete with description and photos.
SellMyTimeshareNow
SellMyTimeshareNow.com has been the number one company to rent, sell, or buy timeshares.
With SMTN, you can rent out your existing timeshare to help cover maintenance fees. SMTN operates a bit old-school compared to Koala. Meaning, to list the rental you'll need to call and connect with a representative who can work out your listing with you over the phone.
With Koala, you can DIY your own timeshare listing within minutes. SMTN isn't very transparent about commission fees, either.
RedWeek
RedWeek is the world's largest timeshare marketplace, with over 2.6 million users. It is more similar to Koala in that you can rent out your timeshare online.
Although RedWeek doesn't require any listing fees or commissions, you do need to pay a fixed price in order to rent out your timeshare. Prices vary depending on whether you choose to do it yourself (finalizing contracts on your own or via RedWeek's booking system) or opt for their full-service package which costs a flat fee of $59.99.
Additionally, if use the full-service option there is a $99 fee each time your rental is booked. If you opt to DIY, you only pay the upfront advertising fees.
Potential Timeshare Rental Income
According to SellMyTimeshareNow, the industry average for annual maintenance costs for timeshares is approximately $1,000 USD. These fees may include costs for general maintenance, but also for utilities and taxes by the resort.
The number one reason why people like to rent out their timeshares is to cover these fees, since they are due regardless of whether or not you have personally used your allotted time in your timeshare.
Considering the annual fees, most timeshares aren't profitable. However, if you have a timeshare property that is in a popular vacation destination, you could potentially break even by renting it out for 1-2 weeks.
That said, timeshares aren't necessarily wise investments if it's passive income you wish to make. You'd be better off starting an affiliate blog and building that over the course of the year.
Examples of Timeshare Rental Listings
Example 1: Marriott's Beach Club (Koloa, HI)
This 2-bedroom resort is a timeshare rental owned by an individual named Gordon. He has several timeshare listings on Koala.com's platform. For this particular listing at Marriott's Waiohai Beach Club, he has priced the nightly rate at $436. For a 7-day stay, that works out to be around $3052. If his annual fees are low, it's likely that Gordon is earning a slight profit from this one rental property (he has others).
Example 2: Wyndham Bonnet Creek
Listed as an Orlando Family Vacation, this resort is an obvious timeshare property hosted by a Mr. Kennedy who rents out his space at the Wyndham Bonnet Creek in Orlando, FL. His rate/night is $285, which is decent for the location considering it's a launching point for Disney and Universal Studios parks.
What To Consider Before Buying A Timeshare
Can You Even Rent Your Timeshare?
Remember to check with the resort or property owner before purchasing a timeshare on the legality of renting out your timeshare. It's rare that you shouldn't be able to, but it's better to triple check before signing off on any checks.
Consider Maintenance Fees
Maintenance fees can cost you a lot over the lifetime of a timeshare, which is why most owners are looking to sell their titles and be rid of timeshares altogether. For those who don't mind the upkeep, and get great value out of it for their own family vacations, then maintenance costs might not be such a problem.
Buy Somewhere You'll Use
The worst case scenario when buying a timeshare is that you absolutely cannot rent it out to others while, at the same time, not being able to use it yourself. When getting involved with timeshares, your priority should be how much value it brings to you first before considering if it's profitable or not.
Primary VS Secondary Market
When buying a timeshare, you can often save yourself huge money by buying on the secondary market – aka from someone who is already a timeshare owner. When you buy on the primary market – new – you will likely invest thousands of dollars more than you need to.
Choose an Optimal Time
If the main goal of your timeshare is to use it sparingly and rent it out most weeks/years, then you will need to be strategic about choosing your timeshare dates based on the peak/off seasons and location. A timeshare property might be more expensive in popular vacation locations such as Disney, but it will probably be more lucrative long-term since you'll have a better chance at finding renters.
Is Renting Out Your Timeshare For Passive Income Worth It?
If timeshare holders are earning big bucks from their properties, it's not so evident. Consider instead that timeshares are meant to be a way to invest in your own vacations at your favorite place in the world.
If you want to carve out guaranteed vacation time each year without the hassle of organizing and planning a trip, timeshares are a great way to solidify a vacation for the foreseeable future. Family and friends can also benefit from your timeshare as well.
If you are able to automate your rentals, it's possible that your timeshares could become financially attractive. But it wouldn't be likely to earn, say, a full-time income from renting out your timeshare only 1-2 weeks out of the year (especially considering the average annual cost for maintenance and taxes).
Timeshares are still a great way to reap the benefits of a vacation property, but ultimately aren't ideal for partial owners to generate enough income to be considered a sustainable business.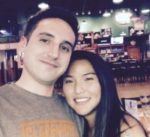 Nathaniell
What's up ladies and dudes! Great to finally meet you, and I hope you enjoyed this post. My name is Nathaniell and I'm the owner of One More Cup of Coffee. I started my first online business in 2010 promoting computer software and now I help newbies start their own businesses. Sign up for my #1 recommended training course and learn how to start your business for FREE!