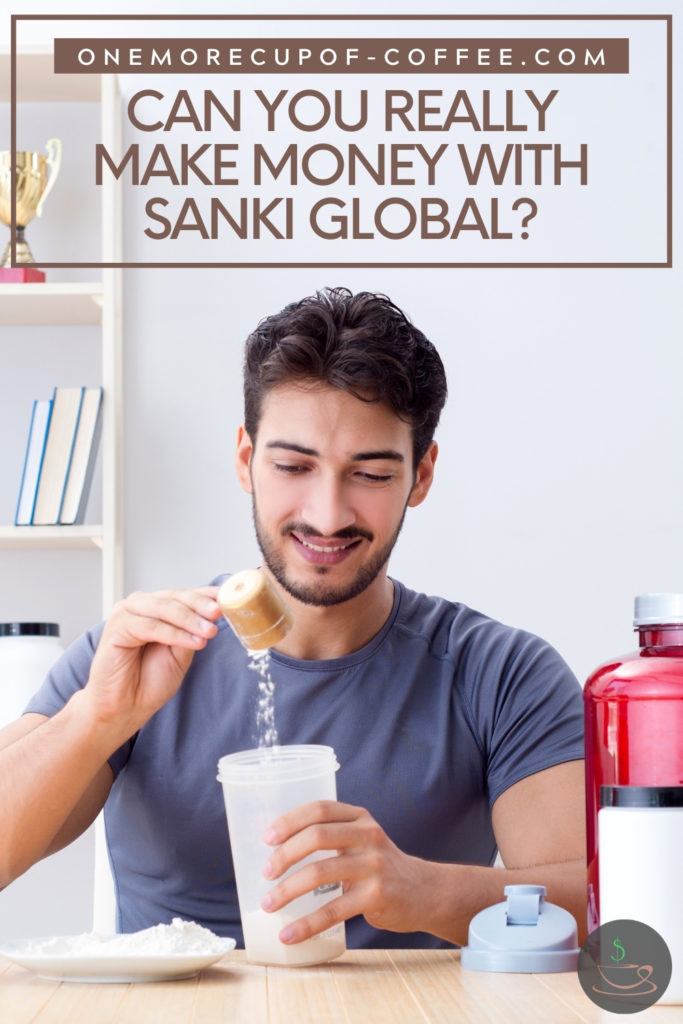 Sanki Global Review
Company Name: Sanki Global
Costs: $25
Rating:
32/100
What Is It
A health and wellness MLM that largely focuses on supplements that are supposed to offer pretty amazing health benefits.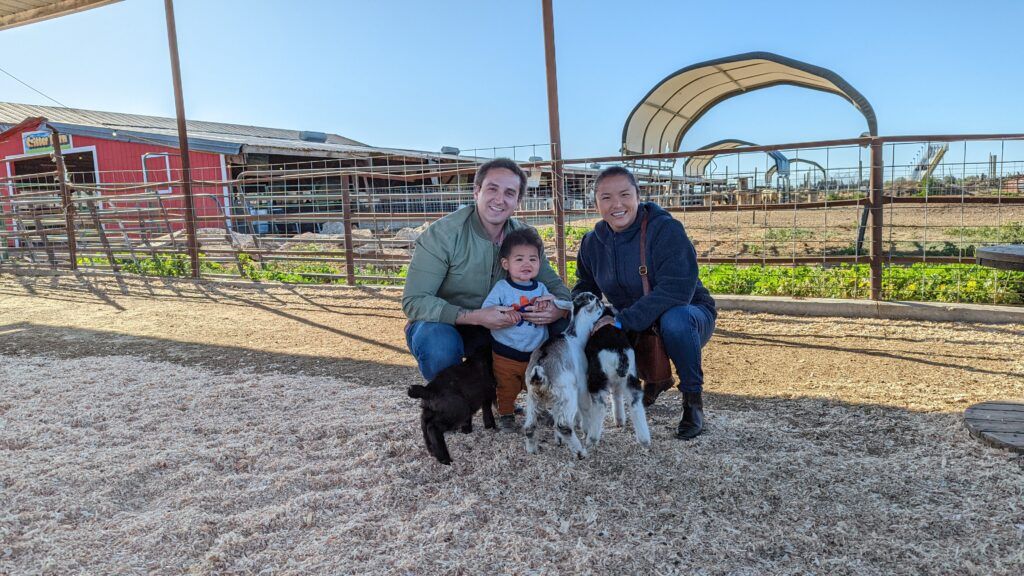 Are You Ready To Work Your Ass Off to Earn Your Lifestyle?
Are you tired of the daily grind? With a laptop and an internet connection I built a small website to generate income, and my life completely changed. Let me show you exactly how I've been doing it for more than 13 years.
Short Review
Sanki Global isn't exactly well-known as an MLM, and it's easy to see why. While the company's products have these fantastic health claims behind them, there really isn't much indication that the products are better than anything else in the market. Instead, it is yet another MLM with a complicated commission plan and a strong emphasis on recruiting.
Product Breakdown
The company does emphasize the health and wellness area and this emphasis is evident in the products. The main products the company focuses on is what it calls 'The Krono Wellness System', which consists of the two main products from the company Kronuit and BelAge.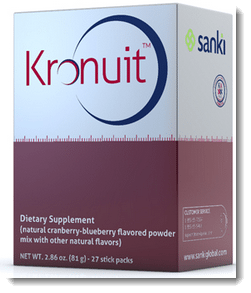 There is a considerable hype around the products, but the company gives relatively little information about how the product is supposed to work.

The nutritional labels aren't particularly helpful, offering information like:

The products sound great, they really do. But… the issue is, as always, whether they actually work. This is pretty hard to know. The company makes you fill out a request form to even find out about the science behind their product.
Products like these are ones that might work and they might not. They are essentially herbal supplements, but the company is using a specific combination of herbs that are supposed to promote specific health benefits. The company does use pretty convincing visualizations about their products, but those aren't proof that they actually work.
As with any product like this, it is likely that some people feel that the products do work, while others notice no effect at all. After all, many of the claimed health benefits are pretty hard to notice in the first place such as less inflammation or this one:

Product Reviews
There aren't a lot of reviews online about the products from Sanki Global. Instead, most reviews heavily focus on the opportunity itself. That isn't too surprising, because most people who actually review the products from the company are also distributors for it. This means that they are trying to get people to join the company.
It also means that if distributors do review the products themselves, the reviews are likely to be heavily biased and inaccurate.
There's also a second implication of this pattern. The fact that there aren't many product reviews online is an indication that the amount of consumers buying the products is relatively low. After all, there are a number of sites out there that actively review health products, yet they haven't touched on the products from this particular company.
Opportunity Breakdown
The promotion for the opportunity focuses around the concepts of: Try It! Share It! Get It Free!
This approach makes it sound really easy to be successful and highlights people's interest in getting things for free. I've seen other sites promote a similar pattern, and it works, partly because people are interested in the idea of getting stuff for free, and partly because doing that seems more accessible than actually earning money through the company.
The way that this is marketed suggests that getting your products for free is easy, but that's not necessarily accurate.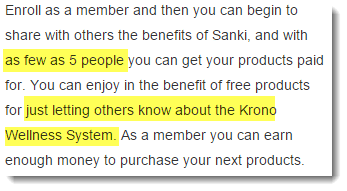 The site itself doesn't actually provide much more insight into the opportunity, instead directly people towards its YouTube channel to find more about actually being a distributor.
The opportunity is broken down into two main paths, either you can promote to health professionals or to friends and family. Most people would probably take the friends and family route, but the paths aren't really that different.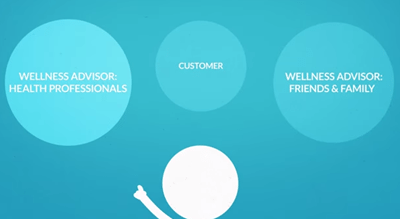 The premise of the compensation plan is pretty similar to other MLM programs. The idea is to refer other people into the company, building a team under you of people that you recruit, that they recruit, and so on down the list. The bigger that team is, the more money and bonuses you earn.
The structure for this particular company allows distributors to enroll people under four different legs. This is the part where the plan starts to get a bit more complicated.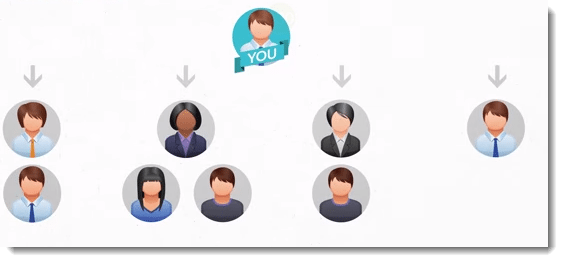 With the legs, you are referring four people into the company and the rest of each leg is made up of people that they refer. Many of the bonuses tie directly into those legs. For example, there is a matching bonus, which is connecting to matching up sales made from people in different legs. The more people, the more potential for bonus income.
The bonuses act to encourage people to grow their team and to try and grow all of their legs, rather than just focusing on one or two. That can make things complicated, especially if you have people in a leg who aren't really that interested in buying, selling or recruiting.
Structures like these are the trickiest things about MLMs.
This approach places the emphasis on recruiting other people into the company, not on getting sales. So, even if you are fantastic at making sales, your profit wouldn't be all that great unless you also did the recruiting and teambuilding aspect well.
That's why these companies are often referred to as pyramid schemes – because the emphasis isn't really on selling at all, but about recruiting into the company.
The Company
One of the first things to consider about any MLM is the company itself. There are a huge number of different MLMs out there, and they tend to have similar compensation plans and similar promises. So, if you really are set on joining an MLM (which I don't recommend), then you have lots to choose from.
With that in mind, it's important to work out whether there is anything about the company that makes it stand out and makes it worth your while. At first glance, Sanki Global looks decent enough, but there are some things that are a little concerning. One is this: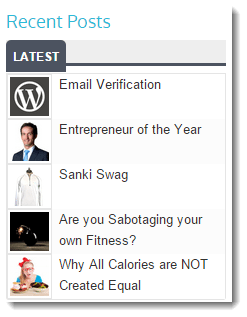 That is a pretty default WordPress setup. It's always a little worrying when companies rely on easy approaches like this because it's an example of cutting corners. If you're going to rely on any company to make money, you don't want it to be one that cuts corners.
Another issue is that the company is relatively unknown in the United States. That can make it pretty hard to promote the products from the company. When a brand is well-known, people are more likely to trust it and the claims that are made about its products.
The Niche
The products from Sanki Global appear to be strongly focused on the health and wellness industry, which is pretty common for an MLM. The health and wellness field is an interesting one, particularly when it comes to making money.
People are more interested in their health than they ever have been before and there is a growing focus on finding products that can help people to improve their health. This suggests that it is a good industry to try and make money in. However, that's only part of the story
A second important aspect of health and wellness is that the products are really difficult to compare. For example, there are dozens of different brands of just about every vitamin supplement out there, and the variation between the brands is often very minor.
Likewise, brands often promote their own proprietary blends, supplements, and products. With these products, there is lots of hype surrounding what they are supposed to do, but consumers have little way of knowing how much of that hype is accurate.
For people trying to promote products, this can be a mixed blessing.
On the one hand, it does make it easier to hype up products, because no one really has the ability to work out whether your product is actually better than the competitors out there.
But, that works in the opposite direction too. Because you can't prove that the products from Sanki Global are better than other products on the market, you only have hype to rely on when it comes to promoting the products. This can make it pretty difficult to make sales.
A final issue is a competition.
As I said before, there are a lot of people interested in health and wellness. Just think about how many different companies sell health products – and there are probably many others that you don't know about.
All of these factors make health and wellness a particularly horrible area to try and sell products in. It is still possible to be successful in this area, but achieving that would be much easier if you had products that stood out and were actually significantly different than what is already in the market.
MLM VS Affiliate Marketing
There are many different MLM companies out there, but they all have a very similar structure. The emphasis on recruiting rather than selling means that there are a lot of hoops to jump through and a lot of extra work. You also have to rely on other people to be able to make a decent income – which is far from ideal.
Why go through all of the legwork to create money earning approach that you never have full control over?
If you're into health and wellness, why not take the time to build up your own website where you can promote products that are actually appealing. This can be a very powerful way of making money and can sustain you over an extended period of time. It is also surprisingly easy to pick up.
Can You Generate Reliable Income With Sanki Global?
The Sanki Global Review
If you're looking for a legit side hustle to earn money that can actually pay your bills, I won't recommend Sanki Global. Its complicated compensation plan boils down to the fact that it's heavily dependent on your ability to recruit people. Add the fact that their products are mediocre at best.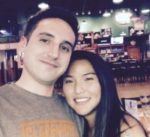 MLM Critic & Author: Nathaniell
What's up ladies and dudes! Great to finally meet you, and I hope you enjoyed this post. I have to be honest though. I'm not a big fan of MLM. Tried it. Hated it.
Affiliate marketing is cheaper, faster, and easier. See for yourself and join millions of other successful affiliates generating income from their blogs!
No inventory. No fees. No recruiting. 3 BILLION potential buyers online.
Reader Interactions