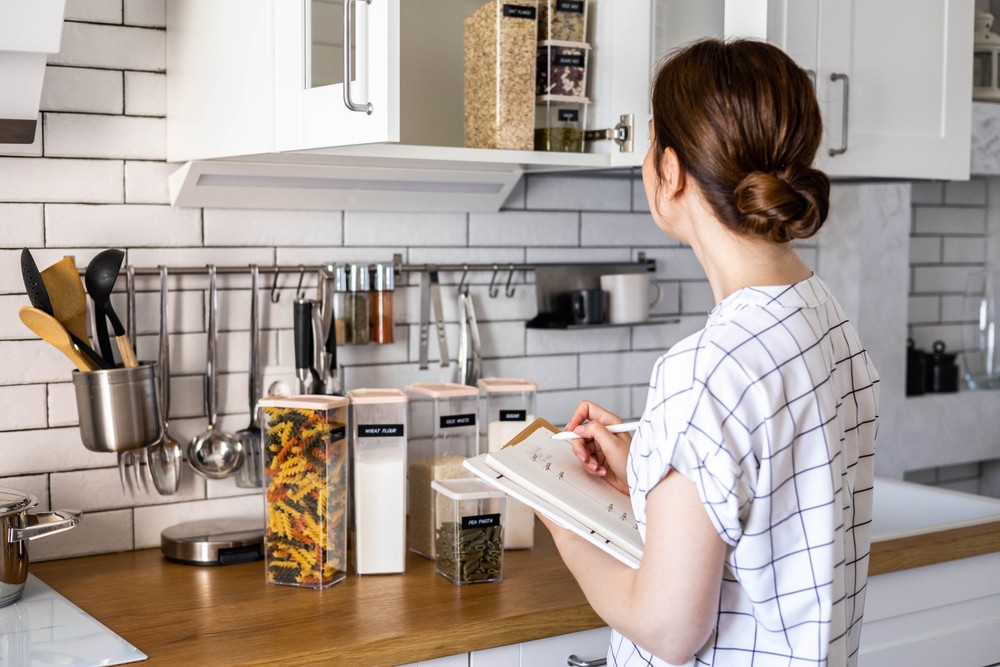 Though technically dating back to early 1980s Los Angeles, it wasn't until organizing consultant Marie Kondo published The Life-Changing Magic of Tidying Up in 2011 that the career field of professional organizing started getting widespread attention. These days professional organizers are becoming more in demand by the day.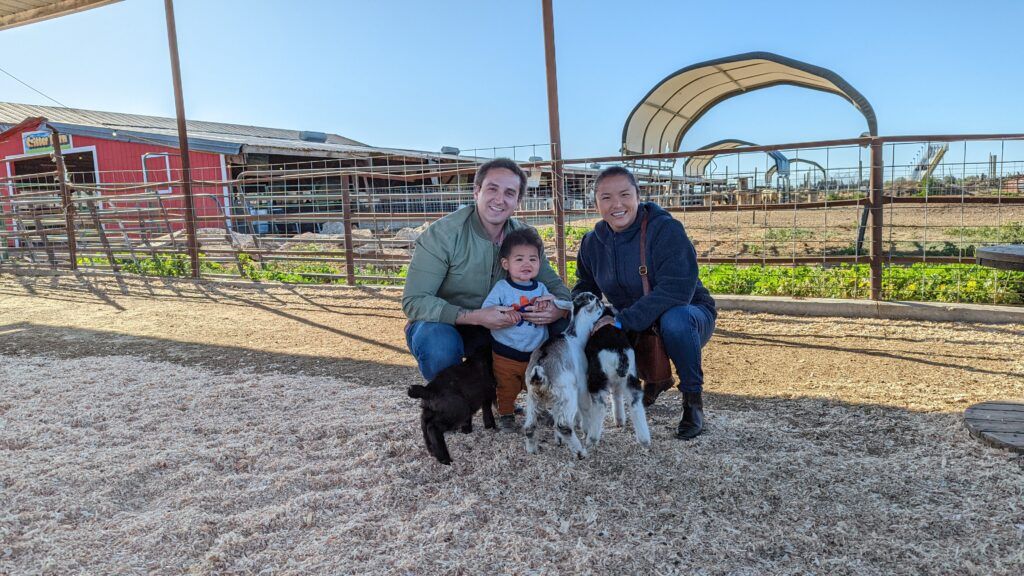 Are You Ready To Work Your Ass Off to Earn Your Lifestyle?
Are you tired of the daily grind? With a laptop and an internet connection I built a small website to generate income, and my life completely changed. Let me show you exactly how I've been doing it for more than 13 years.
How in demand? The field of home organizing is an over $10 billion industry and growing at a compound annual growth rate of 4%. That's a healthy rate of growth, and it doesn't seem to be slowing down any time soon.
There are a lot of homes, basements, garages, and storage sheds in desperate need of decluttering. In fact, 54% of Americans find themselves overwhelmed by clutter. Furthermore, 78% of those feeling overwhelmed don't know how to tackle the problem themselves.
That's where professional organizers and organizing consultants come in. Professional organizers not only help people regain control of their possessions, but they also help teach their clients how to keep their spaces organized. Offices and other workplaces also hire professional organizers to establish online and physical filing systems.
How to Start Making Money as a Professional Organizer?
If you have a natural knack for organizing things, or maybe you just like helping people, a career or a side hustle as a professional organizer might be for you. According to ZipRecruiter, there are approximately 800,000 open personal organizer positions, paying an average of $42,750 per year. You can also work as a contractor or start your own organizing consultancy business.
To figure out how to get started as a professional organizer and how much money you can make, start by exploring these four questions:
What are the ideal attributes of a professional organizer?
What are the routes to becoming a professional organizer?
What supplies do you need as a professional organizer?
How much should you charge for your services?
Let's dive deeper into these questions to see if the career field of professional organizing is viable for you.
What are the Ideal Attributes of a Professional Organizer?
While the pay might be lucrative, being a professional organizer isn't for everyone. If you don't possess certain skills and character attributes or are unwilling to develop them, you should probably look for something else.
Empathy
As a professional organizer, many of your clients will have already completely lost control of their clutter. They might be elderly, disabled, or have had too many other demands on their time and attention to keep their possessions neat, clean, and organized. They might also lack basic organization skills and strategies.
You might find yourself in filthy surroundings trying to convince a client to throw away unread magazines from 20 years ago. Or you might find yourself explaining to someone why he doesn't need to keep hundreds of pairs of barely worn shoes. These are extreme examples, but you should prepare for these scenarios.
For people who are super-organized and always keep spotless homes, this can be difficult to understand but try to focus on the fact your clients have already taken that all-important first step of engaging your services.
Doesn't sound like you? Good news—empathy isn't a fixed trait, and you can cultivate it your entire life. Whether as a professional organizer or something else, if you want to help shepherd people through challenging circumstances, you should consider proactively sharpening your empathy skills.
To get some ideas on how to get started, you can check out these Six Habits of Highly Empathetic People.
Organizational Skills
It sounds obvious, but it's essential to acknowledge that you need to have above-par organizational skills to help people clean and organize their spaces. What works for you may not work for others, so you need to have a degree of flexibility and be professionally knowledgeable to deal with a range of circumstances.
You also have to be able to explain these principles to your clients, so they can better position themselves to help you help them. Renowned author and organization expert Julie Morgenstern uses the SPACE formula to express her principle of organization:
Sort (group similar items)
Purge (discard excess items)
Assign (give things a home)
Containerize (use containers to group items attractively)
Equalize (maintain your system)
Get Certified
If you go the extra step to get certified by the National Association of Productivity and Organizing Professionals (NAPO), you use this credential to swiftly bolster your credibility, propelling your career and your worth to your clients, as well as your hourly rates.
To successfully navigate the certification process, you must obligate yourself to the Code of Ethics, complete the Certified Professional Organizer (CPO) exam, and have 1,500 hours of professional organizing experience within the past five years.
Even if you don't yet have the required hours of experience, it pays to go ahead and check out the site, which has resources including free learning materials and even a CPO handbook. These will help you pave the way towards certification while sharpening your skills.
What are the Routes to Becoming a Professional Organizer?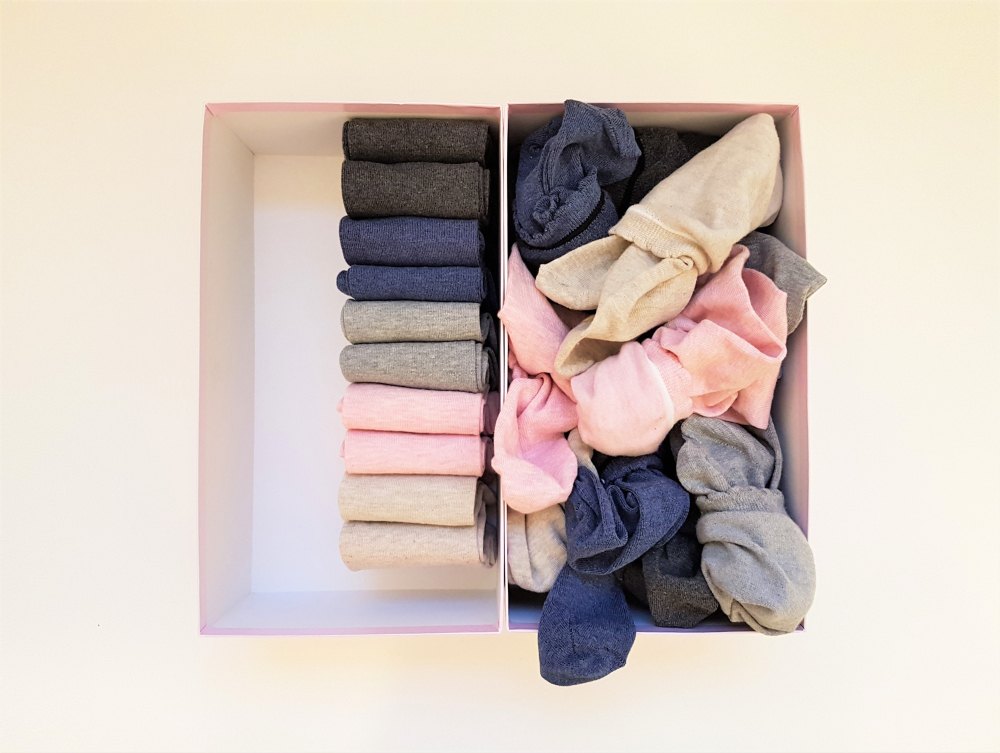 Once you have the attributes and knowledge, how do you become a professional organizer? Like many side gigs and full-time jobs, you can become an organizing consultant through traditional employment, contract work, and even starting your own freelance professional organizing business.
Traditional Employment
Indeed lists hundreds of part-time and full-time positions for professional organizers. These jobs have published wages of up to $75 per hour, and all positions were listed well above minimum wage. Most of these jobs do not require formal certification or work experience, but here are some of the qualifications the different job postings had in common (beyond the obvious good organizational skills):
High school diploma or equivalent
Ability to do physical labor
Good communication skills
An eye for interior design
Office filing skills
If you want to find traditional employment as a professional organizer, it helps to be located near a larger city or a metropolitan area, as cities are usually where firms specializing in professional organizing services tend to be located. If you live in an area with less population density, you'll be better off contracting or starting a business than trying to find traditional employment.
Contract Work
If you don't want to go the traditional employment route and yet don't feel like you're ready to start your own fully-fledged business, you can also become an independent contractor.
TaskRabbit is one company that connects independent professional home organizers with clients. Advertised home organization services on TaskRabbit include:
Help moving to a new place
Getting set up after a remodel
Identifying and implementing storage solutions
Digital organization
Scanning documents and photos
Providing decluttering services
This can be a great way to break into the field while building experience and a client base. On TaskRabbit, home organizing services start at $18 per hour, but you can determine your rate. TaskRabbit is also perfect if you want to pursue home organizing as a side hustle for now.
Starting Your Own Professional Organizing Business
If you have an entrepreneurial mindset, why not start your own organizing consultancy? According to Thumbtack, people pay an average of $50-$60 per hour for professional home organizing services. Some companies charge more than $150 per hour for their services on the high end.
Like any other business, starting your own professional organizing business will require you to get a business license and obtain insurance. Plus, unless you already have your own cadre of friends and acquaintances lining up to hire you right away, you will probably need to market your services.
To get an idea about what it takes to start your own business, look at one of our starting your own business guides, like this one about starting a mobile laundry. As a professional home organizer, you can set up your business much the same way as any other home service business.
What Supplies Do You Need as a Professional Organizer?
If you go the traditional employment route, your employer might provide some of the equipment you need as a personal organizer. If you become an independent contractor or start your own business, you will have to buy all of your own.
Personal Protective Equipment (PPE)
Even if your clients' possessions are not in complete disarray, you will need some level of PPE for every job you undertake. Whether you are arranging vehicle fluids in a garage or even cleaning materials under a sink, you don't want your skin and clothing coming into contact with these hazardous materials. And there are many other things you will probably rather not touch or breathe.
As a professional organizer, here are some examples of PPE you want to keep on hand:
N95 masks or rebreathers will help you avoid inhaling dust, mold, and chemicals and reduce exposure to bacteria and viruses.
Nitrile gloves are washable and repel contamination while retaining maximum dexterity.
Disposable coveralls, like these from Uline at $4 each, can save your clothes from taking a beating in any environment. All it takes is brushing up against some grease in a garage to ruin a perfect pair of jeans.
The Rest of Your Organizing Toolkit
When it comes to bins, shelves, and other organizing containers, each client will already have those on hand, or you can buy them on your client's behalf. However, you will need to have a basic organizing toolkit. A soft-sided tool bag is perfect for this. Here are some things you should think about keeping in that kit:
Office supplies like pens, pencils, notepads
Clipboard
Labels
Black magic marker
Measuring tape
Small hand tools, including screwdrivers, hammers, and pliers
Clorox wipes
Adhesive remover, like Goo Gone
A dry-erase tablet for design ideas
These are just basic supplies. As you become more experienced, you can incorporate a professional label maker and other upgraded supplies. And for specialized jobs such as cleaning out neglected homes, you will need an array of cleaning supplies.
How Much Should You Charge for Your Services?
Now it's time for the age-old question… how much should you charge?
Basic Rates
If you become a professional organizer through traditional employment and have the right qualifications, you can find a position making around the average national wage of $42,750 per year, which works out to $21,375 for part-time work.
If you work as an independent contractor, you may want to build up your base of clients by charging rates on the lower end at $18 per hour to get started.
For your own business, depending on the services you offer, you probably want to stick with the national average of around $55 hourly for services provided. That hourly rate will be on top of any costs of things like organizing bins and trash removal, which will be assumed by the client, though part of your job will be to arrange these services.
High-end Rates
So, you can make over $20,000 annually as a part-time professional organizer, but what is the best-case scenario? How high can your compensation as a personal organizer go?
As discussed above, there are personal organizing jobs advertised online for hourly rates up to $75. But it's not uncommon to bring in $100,000 as a single-person business. If you have a particular niche or qualification or maintain a blog or YouTube channel featuring unique insights into the art and science of home organization, you can make even more.
Check out this success story of Sarah Giller Nelson. She parlayed her love for organizing into a consultancy earning more than $8,000 in revenue per month while working flexible hours and taking care of her son.
Related Questions
1. Isn't helping people get rid of stuff wasteful? How can I contribute to more sustainability?
Some days you may feel like you are urging your clients to stuff landfills full of their discarded things. Does it all need to be thrown away? Julie Morgenstern recommends dealing with this by adopting a charity. The Salvation Army uses proceeds from its thrift stores to fund their Adult Rehabilitation Centers. They will even send a truck to pick up good-quality items for free.
2. Can I join a registry of professional organizers to increase my client outreach?
You sure can! Along with certifications and credentialing, NAPO also maintains the most respected register of professional organizers in the world. You can be listed in this register even if you have not yet attained your certification as long as you meet NAPO's Stamp of Approval prerequisites.
There are a lot of ways to make money online. Some are good, some not, but ALL of them are still just trading hours for dollars.
Starting your own affiliate website really is the best way to build passive income and "make money while you sleep". Affiliate websites earn income in every timezone, and can be instantly accessed by billions of smartphones across the globe!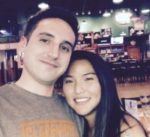 Nathaniell
What's up ladies and dudes! Great to finally meet you, and I hope you enjoyed this post. My name is Nathaniell and I'm the owner of One More Cup of Coffee. I started my first online business in 2010 promoting computer software and now I help newbies start their own businesses. Sign up for my #1 recommended training course and learn how to start your business for FREE!