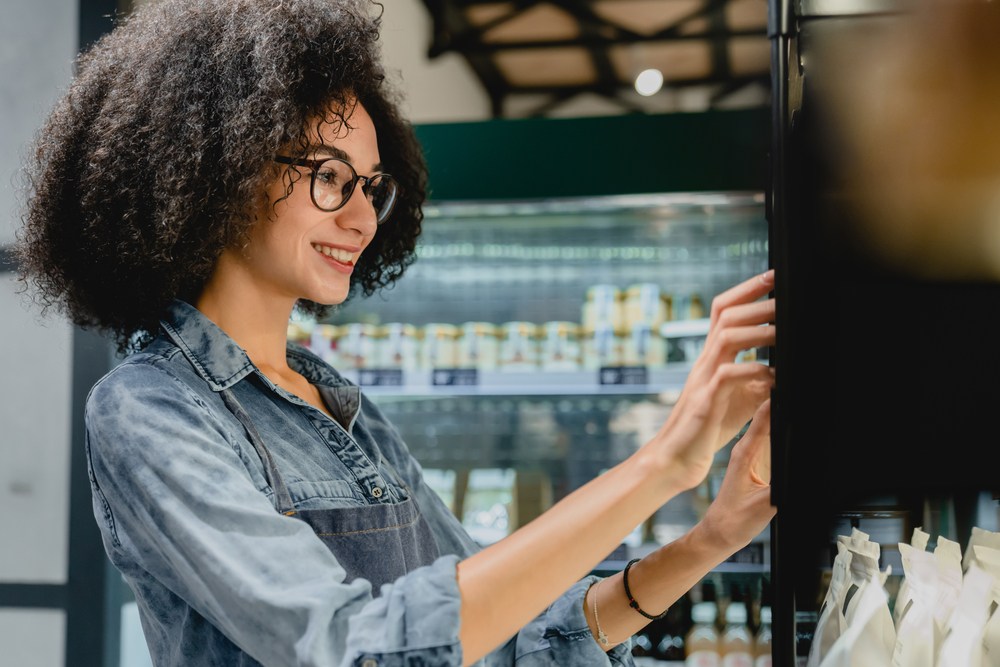 Vending machines have been around a lot longer than you probably think. In fact, historians report vending machines date back to ancient Greece when mathematician Hero invented a machine to dispense holy water. Coin-operated vending machines have been around since the early 1880s.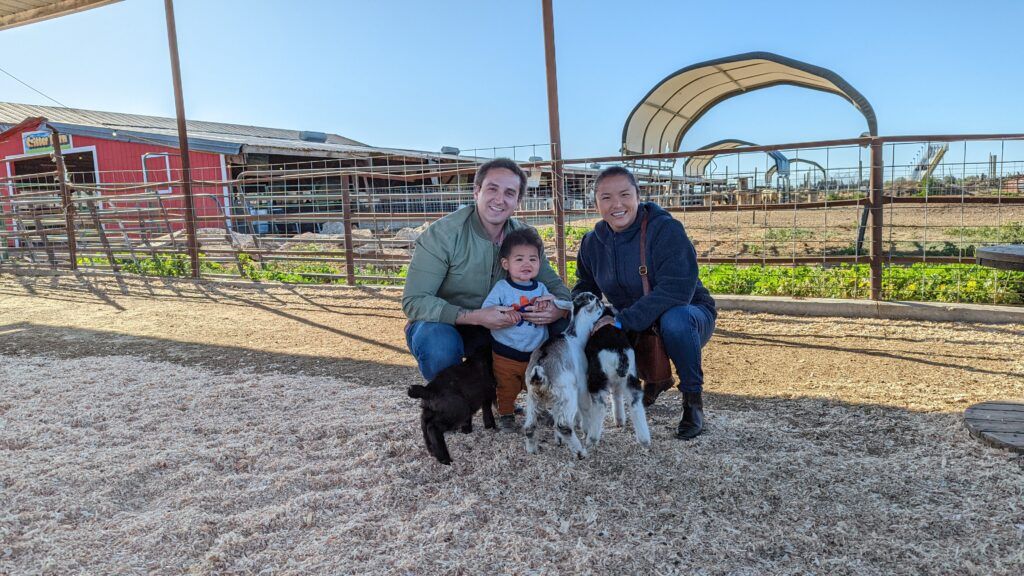 Are You Ready To Work Your Ass Off to Earn Your Lifestyle?
Are you tired of the daily grind? With a laptop and an internet connection I built a small website to generate income, and my life completely changed. Let me show you exactly how I've been doing it for more than 13 years.
Vending machines have stood the test of time, surviving the Industrial Revolution, the advent of computers, and even credit cards. If anything, technological advances have spurred the growth of the vending machine industry, which analysts predict will real reach $146 billion by 2027.
Here's another statistic: the average American spends $27 on vending machines annually, which equals over $9 billion up for grabs in the United States alone.
Most vending machines are owned by small businesses, not by large conglomerates. Vending machines are excellent generators of passive income, and you can own and manage several machines at one time. On average, vending machines generate around $75 in weekly revenue, but high-traffic locations can make much more.
Additionally, breaking into the vending machine business is relatively easy, with startup costs of less than $2,500. You can service your vending machines in a few hours or less a day, leaving plenty of free time for running other businesses, working full-time, or enjoying life.
Can You Make Good Money with Vending Machines?
You can make a decent passive income by running your own vending machine business. The keys to running a successful vending machine business are choosing the right products and location for your machine. By reinvesting profits back into your vending machine business, even assuming average results, you can own a chain of vending machines in no time.
So, exactly how much money can you make with vending machines? Of course, that depends on different factors. Here are some exploratory questions to help you determine the profits you can make and show you how to start your own vending machine business.
What kind of vending machines can you operate?
Where should you put your vending machines?
What are the legal requirements to operate vending machines?
What costs will your vending machine business have?
How much profit can your vending machine business make?
What Kind of Vending Machines Can You Operate?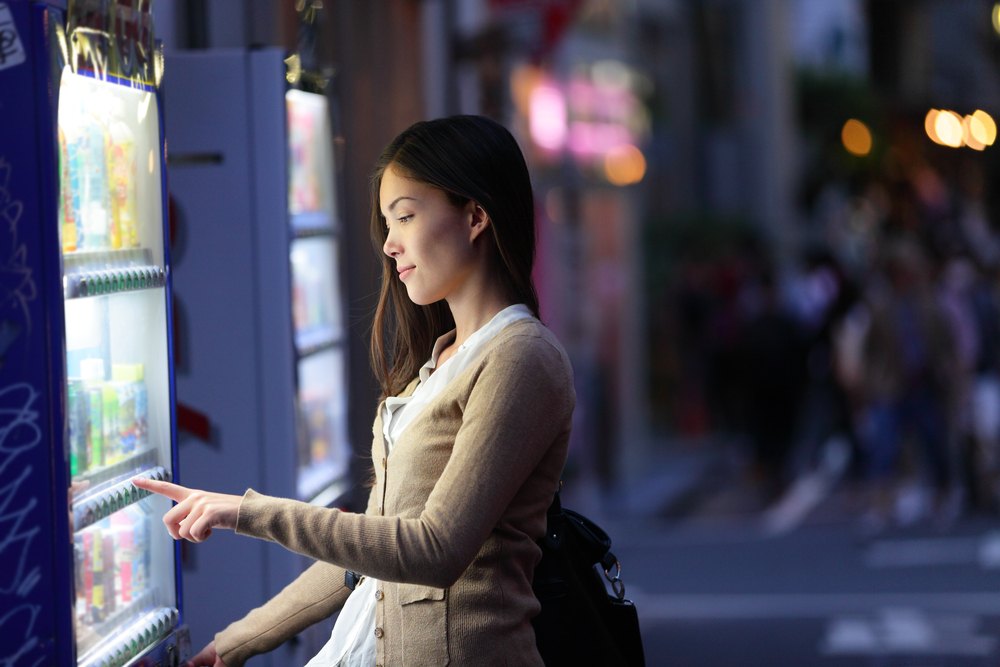 When you think of vending machines, your mind might jump to images of chips and carbonated beverages. However, keep in mind that someone has invented at least one type of vending machine for virtually everything that can be sold.
Vending Machine Products
Want some ideas about the types of vending machines you can own? Here are some of the wide variety of vending machines that are out there:
Snacks
Drinks
Cold and hot meals
Fish bait
Books
Electronics
Lottery tickets
Contraceptives
Coffee
Toiletries
Toys
Bulk candy
Photobooth
And this is just a sample of the vending machines out there. If you can think of a series of products that a population in your area needs or wants on an ongoing basis, especially in places or at times where there is no store access, you can make good sales with your vending machines.
Deciding what to stock in your machines is essential. For example, if you live in an area where fishing is popular, fish bait, including earthworms, can be a serious seller, especially since people often fish during hours when stores aren't readily open.
Similarly, you can profit from placing toiletry vending machines near travel hubs, like bus stations, train stations, hotels, and airports.
Types of Vending Machines
To sell these items, you can opt for lower-cost machines with no connectivity or Internet-connected vending machines, which are becoming popular.
Why would you consider an Internet-enabled machine, given the extra cost? Because with these types of machines, you can accurately keep track of inventory and receive other alerts.
Vending machines can also be set up to take multiple forms of payment, including coins, bills, credit cards, and even Smartphone-enabled payments.
Where Can You Put Your Vending Machines?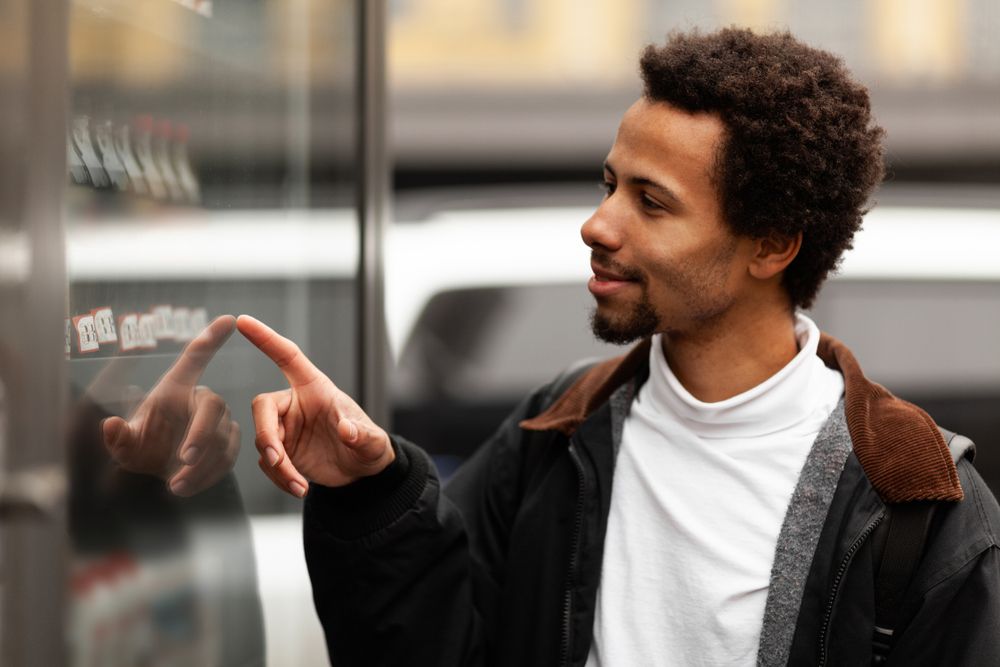 Location is the second factor determining how successful your vending machine business will be. Place vending machines in areas where there is heavy foot traffic and where people don't have a lot of alternatives to buy similar products.
For instance, if you are thinking about stocking vending machines with meals, snacks, or beverages, you don't want to put them in a location that already has plenty of hot food options, like restaurants and food trucks.
You also want to choose a location where your vending machine won't be a target for vandalism or theft. Well-lit areas near prominent cameras ensure that you don't suffer unnecessary losses from crime.
Finding Your Location
Here are some ideas to help you brainstorm good vending machine locations:
Parks and sports fields
Apartment buildings
Office parks
Laundromats
Warehouses
Manufacturing plants
Travel hubs
Hospitals
Hotels
Swimming pools
Auto repair shops
Piers and docks
Schools
Look for ideal vending machine locations where people spend long periods without many options for refreshments, especially in places where they are likely to get bored enough to notice they are hungry or thirsty. Dog-owners spend lots of time at dog parks while their pets exercise, and parents have to spend hours at sports fields watching their kids play soccer.
Workplaces can also present opportunities for vending machine placement. Plants and warehouses are perfect because employees at these workplaces have limited options for refreshments and meals. If placing a vending machine at a worksite, such as an office park, plant, or warehouse, choose locations with at least 100 employees.
Vending machines that sell electronics can work in airports or other places that people can't readily leave if they need to buy a phone cord or a new set of headphones. These can also work well in malls and other central shopping locations where an electronics big box store isn't already present. Laundromats or apartment buildings are good locations for vending machines that sell laundry supplies, snacks, and coffee.
Securing Your Location
Figuring out a list of possible locations is the first step. Next, you need to secure the rights to place your vending machine in each place. You may be able to skip this step if you own an apartment building or auto repair business and plan to use it for your vending machine placement. Otherwise, you will need to reach an agreement with a site manager to place your vending machine.
In most cases, the site manager or proprietor will want to know what's in it for them. In other words, why should they give you their electricity and prime vending location for nothing so you can make money?
In most cases, you will have to pay a commission to operate your vending machine in a specific location. You can negotiate rates of 10-25% of a machine's revenue in exchange for the right to place it. If a proprietor or site manager wants more than 25% of your vending machine's income, you will run into problems maintaining profitability.
What are the Legal Requirements to Operate Vending Machines?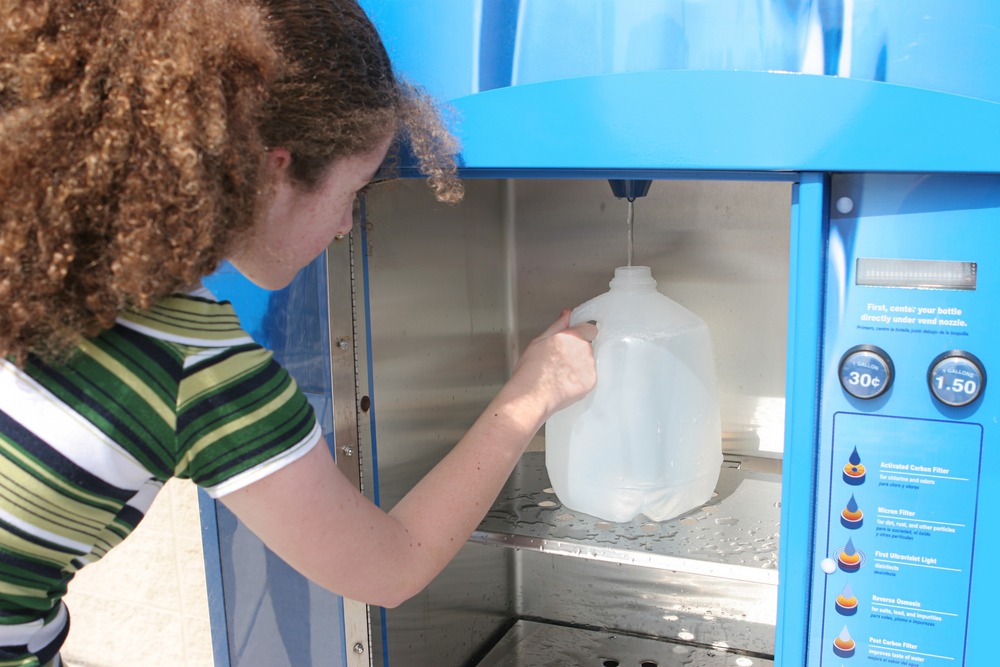 In general, you will need to obtain a business license to operate a business anywhere, including a vending machine business. Business licenses can cost between $50 and $400 annually. You can obtain them from your municipality's website or city hall.
State-Specific Requirements
You might have to follow some other rules according to your state and how you plan to use the vending machine.
For instance, if you place a snack vending machine near a school in New Hampshire, the products in your machine must be 200 calories or less. In Iowa and some other states, you might have to collect sales tax on particular taxable food items. You can find a list of relevant vending regulations by state here.
Vending Machine Insurance
Do you really need liability insurance for a vending machine business? Yes, you need liability insurance for any kind of business. Never take shortcuts where insurance is concerned.
A surprising amount of things can go wrong with vending machines, so liability insurance is a must. Food-borne illness, credit card fraud, a customer tripping over a cord, or even a vending machine falling on a customer are all potential liability claims.
You may also consider obtaining property insurance, which will cover you should your vending machine be damaged or vandalized. In some cases, insurance can also reimburse you for repair costs when breakdowns occur. Between property and liability insurance, expect to pay around $600 per year, depending on coverages.
What Costs Will Your Vending Machine Business Have?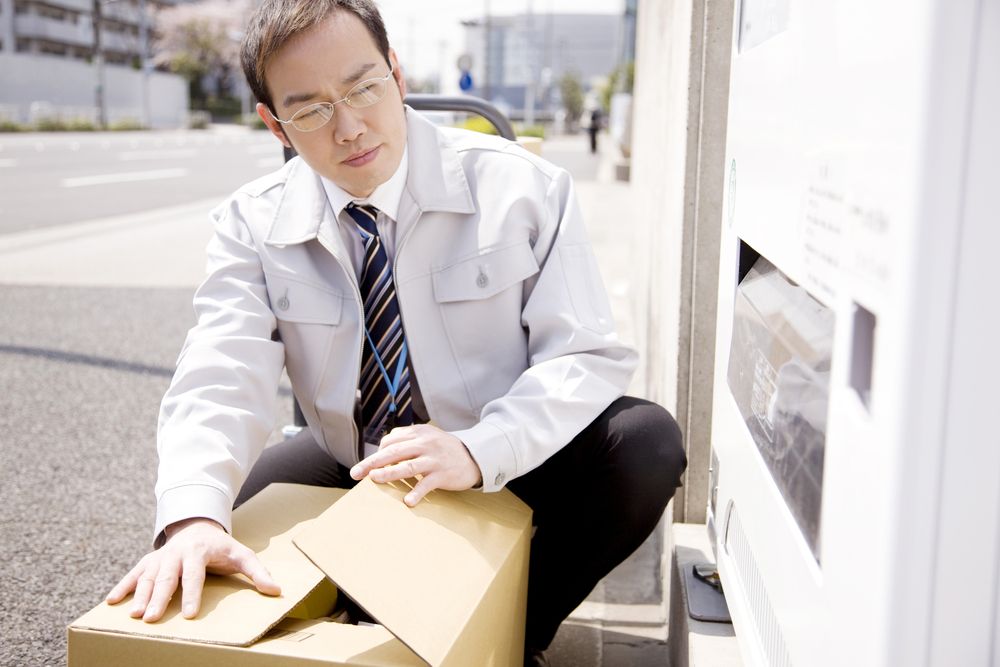 In addition to the costs listed above, starting and running your vending machine business will include the costs of the machine, product, transportation, and other administration fees. Here is a breakdown of what you can estimate for these.
Buying Your Vending Machine
Purchasing the vending machine(s) will be your most considerable cash outlay. You can expect to pay between $1,500 and $10,000 for a good quality new or professionally refurbished used vending machine.
The Discount Vending Store has a good selection of new and refurbished machines, including this classic Crane National 148 that retails for $1,545. This machine can hold more than 500 total snacks and includes a warranty.
Also, check local Craigslist and newspaper listings for great deals on vending machines, although you need to make sure they are in working order since these will not be under warranty.
Stocking Your Product
Most vending machine entrepreneurs buy bulk wares from Sam's Club or Costco to keep costs low. According to a study, vending machine owners report the costs of their products are about 50% of what they sell them for.
Total Estimated Costs for Your Vending Machine Business, Annual Basis
Your expenses will vary according to your state, the size of your business, and other factors. Here is a list of estimated annual expenses you will incur for a small business with a single vending machine.
Business license: $100
Insurance: $600
Professionally refurbished machine: $1,545
These costs add up to $2,245 for your first year's operating costs. And these additional expenses can be calculated as a percentage of your revenue:
Commission to site manager/ proprietor: 10%
Product costs: 50%
Credit card processing: 5%
As you can see, starting a vending machine business has relatively lower costs compared to many other businesses. One note is that this model assumes you will place the vending machine in a place you would normally access, so it doesn't include transportation costs.
How Much Profit Can Your Vending Machine Business Make?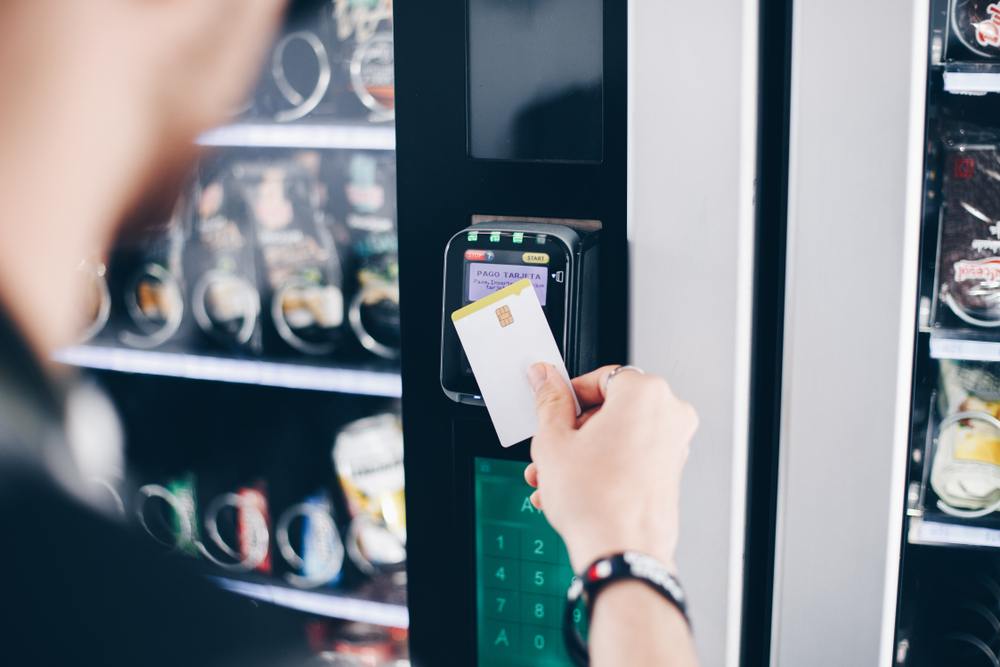 There isn't any point to starting a business unless you can profit from it, so let's look at how much profit you could make from a single vending machine.
Revenue
If you choose a decent enough location and product for your vending machine, you should be able to meet a weekly revenue of $150 for an annual income of $7,800. Subtract commissions, product costs, and credit card processing (totaling 65% of revenue), yielding $2,730 in annual gross sales.
Assuming a weekly revenue of $150 is risky since vending machines, on average, generate $75 in weekly income. So, unless you are sure that you can double that figure by choosing a market-beating location and innovative product, you might find yourself operating at a loss during your first year of business.
Doubling the average weekly income for your vending machine is not unrealistic, however. In many cases, vending machines are not placed in ideal locations or operated for profit. With proper research, you can find a product and location that beats the averages.
Final Profit
Based on these assumptions, your first-year profit would be $2,730 – $2,245 = $485 for one machine. This may not seem like much, but this is purely passive income, and your subsequent years' profits would rise since they would not include the cost of the vending machine.
That works out to just over $40 per month. In your second year of operations, this model estimates a profit of $2,030 for one vending machine. Having more than one vending machine will multiply these returns accordingly, not bad for a passive income generator with minimal startup costs.
You can do much better than this single-machine model not only by operating multiple machines but also by generating an innovative product placement idea, like placing a doggie vending machine near a dog park that sells treats, leashes, and, of course, tennis balls.
Related Questions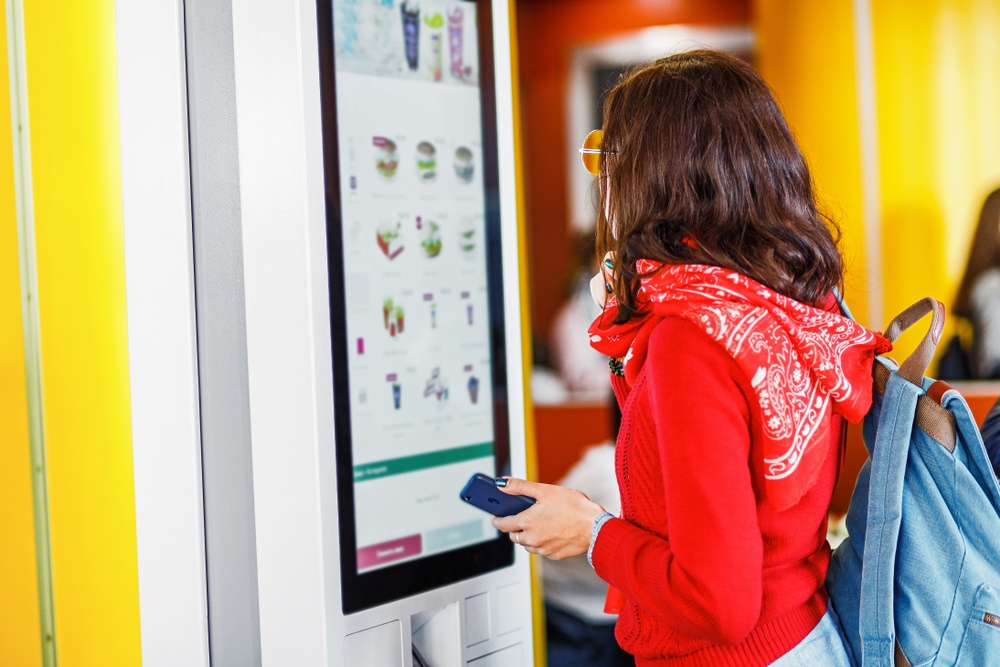 1. How many vending machines are currently operating in the United States?
There are around 5 million vending machines operating in the United States. Make sure if you go into the vending machine business, you conduct your market research to find out how many machines and competing enterprises are operating around your prospective locations.
2. Where is the most profitable vending machine located?
Three vending machines in Los Angeles sell beluga caviar for $1,600 per package. Escargot and truffles are some of the other highest-priced items in vending machines, sometimes called automated boutiques.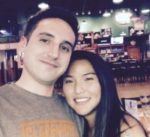 Nathaniell
What's up ladies and dudes! Great to finally meet you, and I hope you enjoyed this post. My name is Nathaniell and I'm the owner of One More Cup of Coffee. I started my first online business in 2010 promoting computer software and now I help newbies start their own businesses. Sign up for my #1 recommended training course and learn how to start your business for FREE!